We have these large black planters flanking our front door and I always have some kind of seasonal arrangement going on in them. It's actually super easy to make pretty holiday arrangement and I was able to use greenery from our own property this year, as I had to prune our evergreen trees.
Here's how to put together your own festive planter!
First Layer: Greenery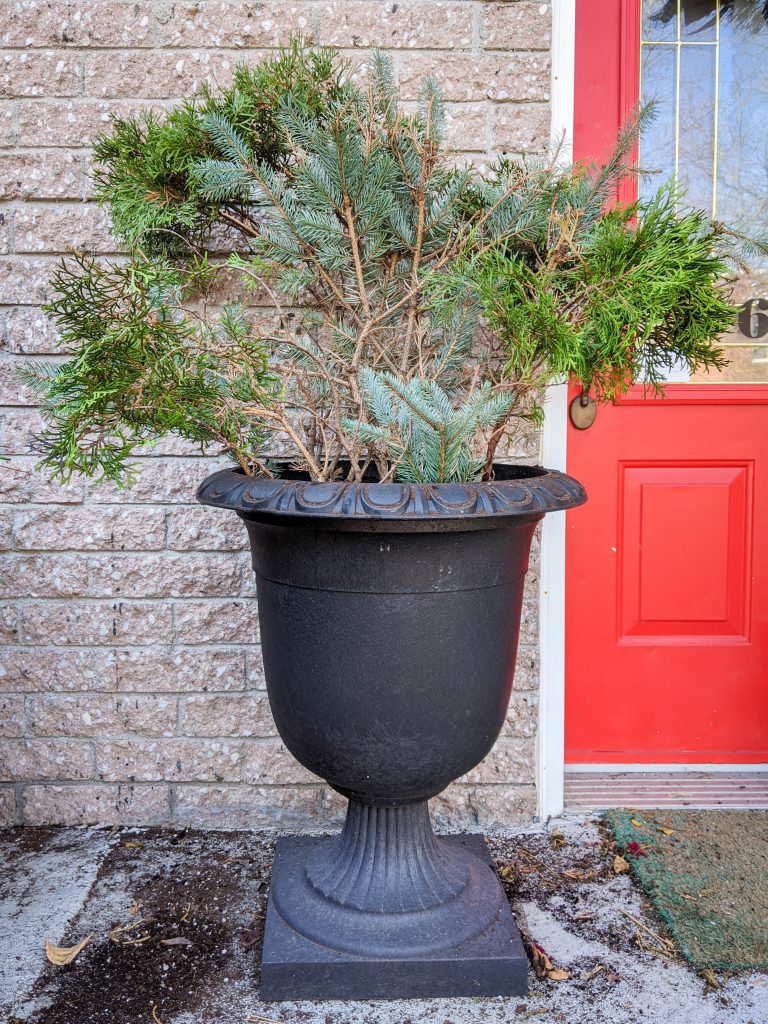 I like to work in "layers" when I'm building a planter arrangement and the first layer of a holiday display should always be the greenery. This takes up the majority of the space in the planter and creates the general shape of the arrangement. I was able to use spruce and cedar branches from our own trees, as I was planning on doing a bit of pruning on them anyway.
It doesn't matter if there are gaps and unevenness to the way the greenery falls right now. The other elements should fill in the gaps, and you can always step back once you're finish and fuss with it to get it more to your liking later.
Second Layer: Branches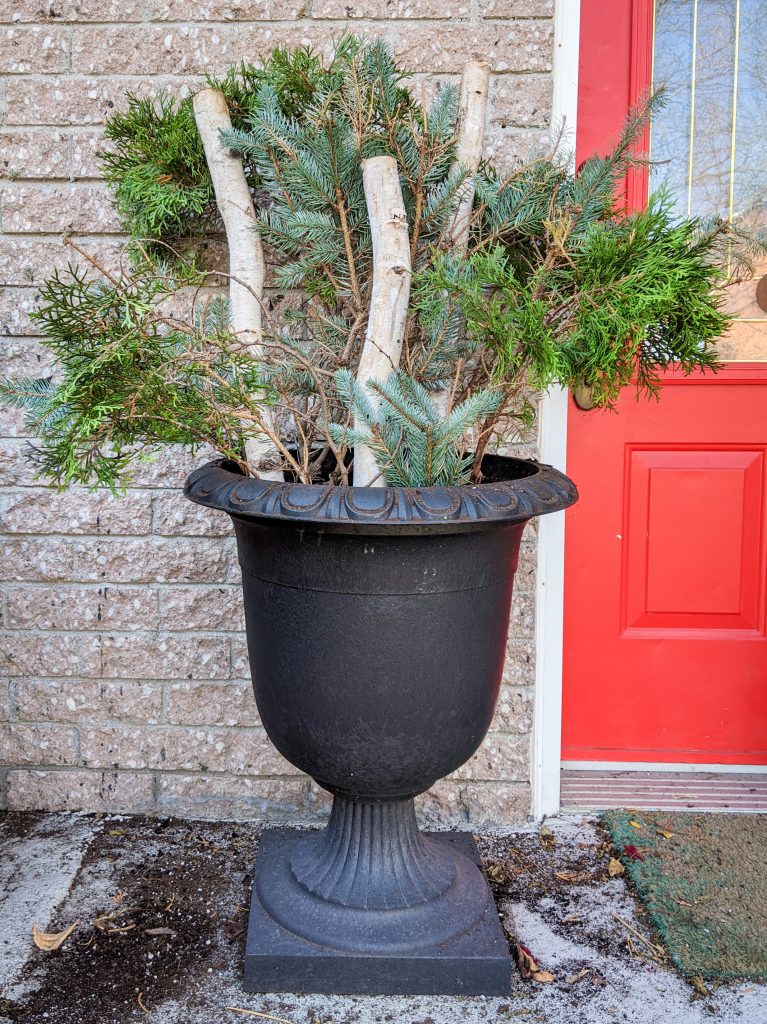 Next, I like to add branches. This adds different texture and colour to the arrangement, especially if you use birch branches like I did. I love the way the white breaks up all the greens/blues. I've had these branches for years and you can always find them in decor stores this time of year, perhaps even your local garden centres and craft stores! You can always use different types of branches as well.
Third Layer: Decor Bits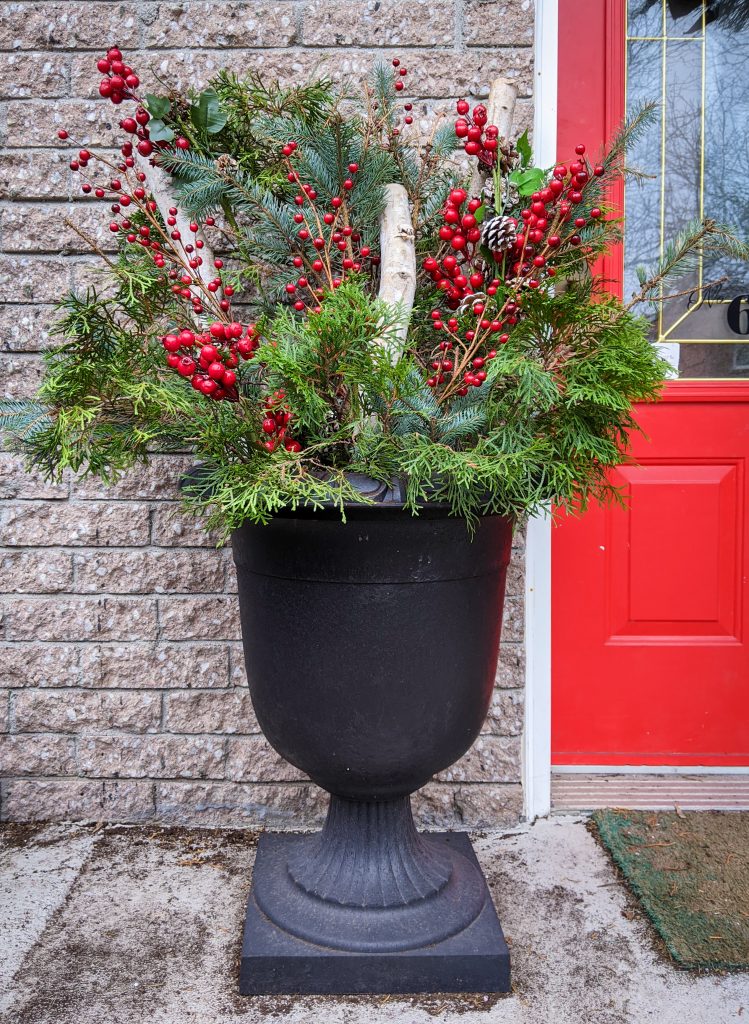 This is where you can kind of get creative with your planter. I added branches of faux red berries and pine cones to give the arrangement a huge pop of festive colour. You could do all pine cones and acorns, faux animals, bows, presents, ornaments, really anything you want!
At this point, once all your elements are in the planter, you can fuss with it until you get the look that you want. I ended up trimming some of the cedar branches that looked too heavy and using the cut pieces to fill in the front and other emptier spots.

And that's it! A super simple, easy way to add some holiday cheer to your front door.
xoxo