On this week's episode of "What Jackie Got Up To During Quarantine" aka "The Random Crap Inside My DIY Closet," we're making party hats! When you have a whole closet full of crafting bits and bobs, it's actually quite easy to make tons of fun party hats.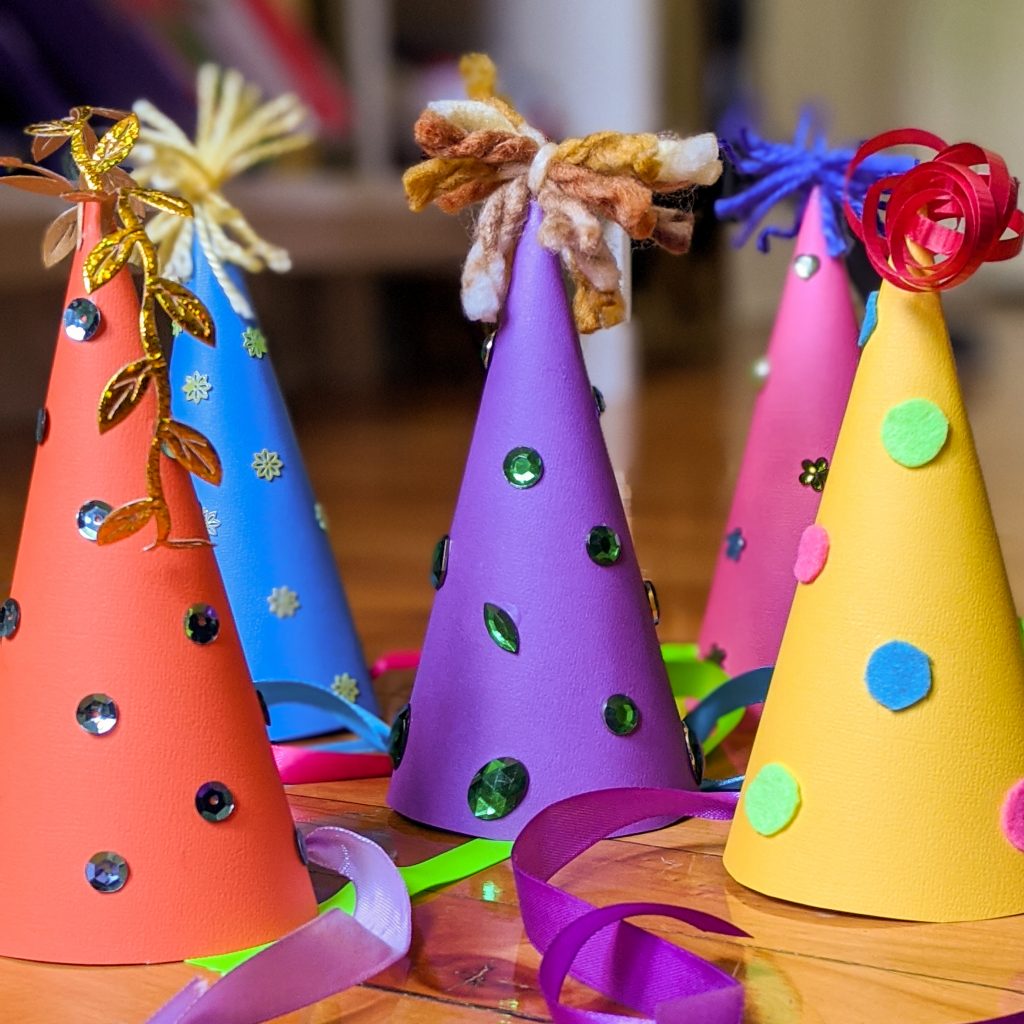 Materials
-card stock or any kind of thick paper
-sequins, yarn, ribbon, etc.
-glue/tape
-scissors
1. Cut out a fan shape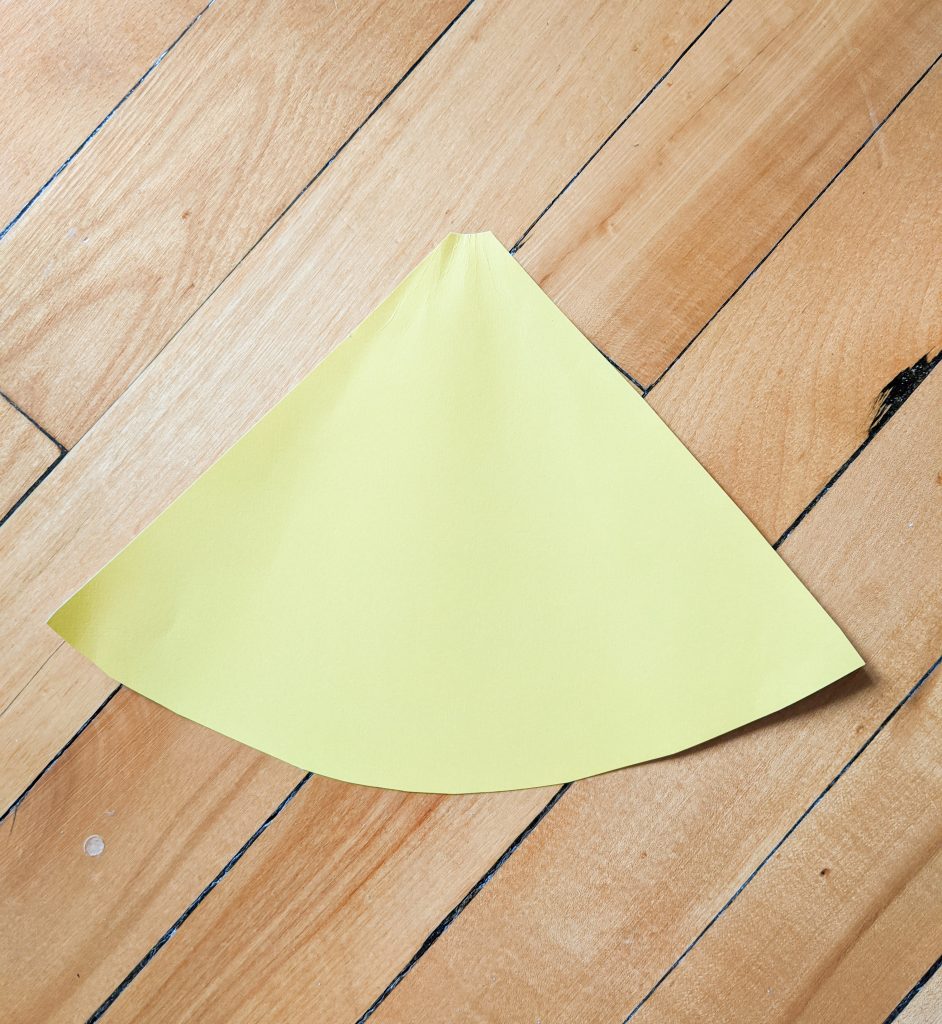 I just eyeballed this, but you can easily find templates online you can print out and use. Keep in mind that the wider the fan, the wider the bottom of the hat will be.
After I cut out the initial fan shape, I rolled it into a hat to check to make sure it was a good size/straight. I would have preferred a wider bottom, but the card stock I had wasn't particularly wide and I was trying to only use materials I already had in my DIY closet.
You can trim as needed to get the hat the right size and shape. Once I was happy with the shape, I used it as a template to cut out the rest of the hats.
2. Glue hat in place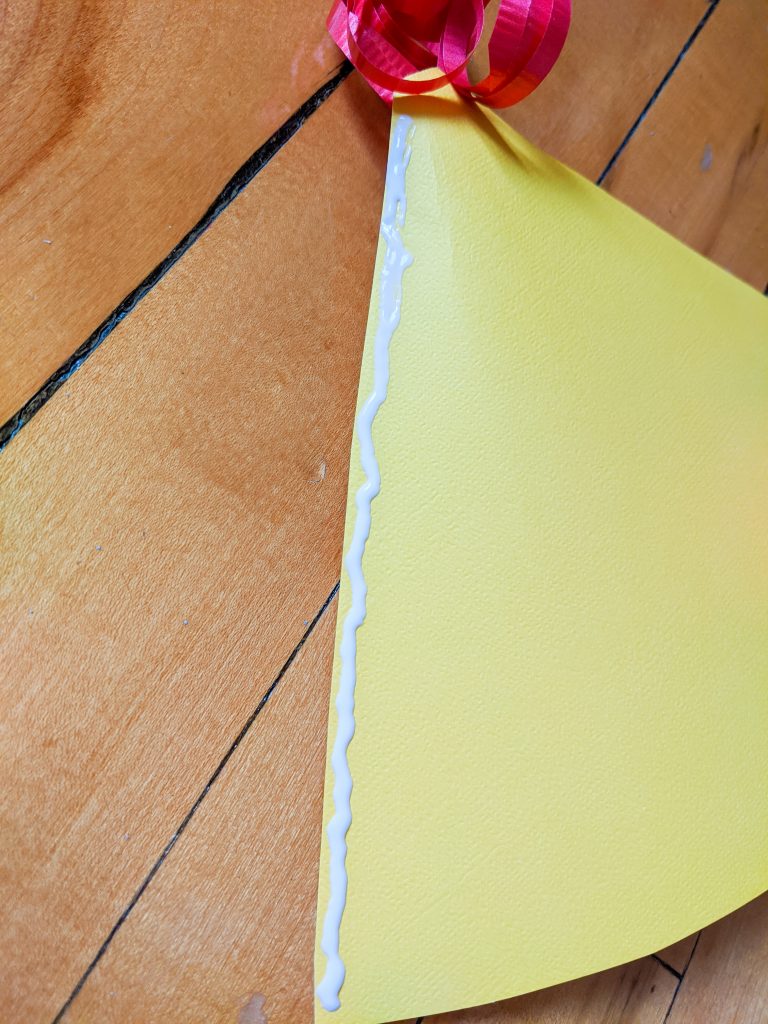 Add some glue or any adhesive down one side of the fan and roll it into a cone shape. The non-glued edge should be laying down flat on top of the glued edge. Hold it in place until the glue dries.
3. Decorate hat as desired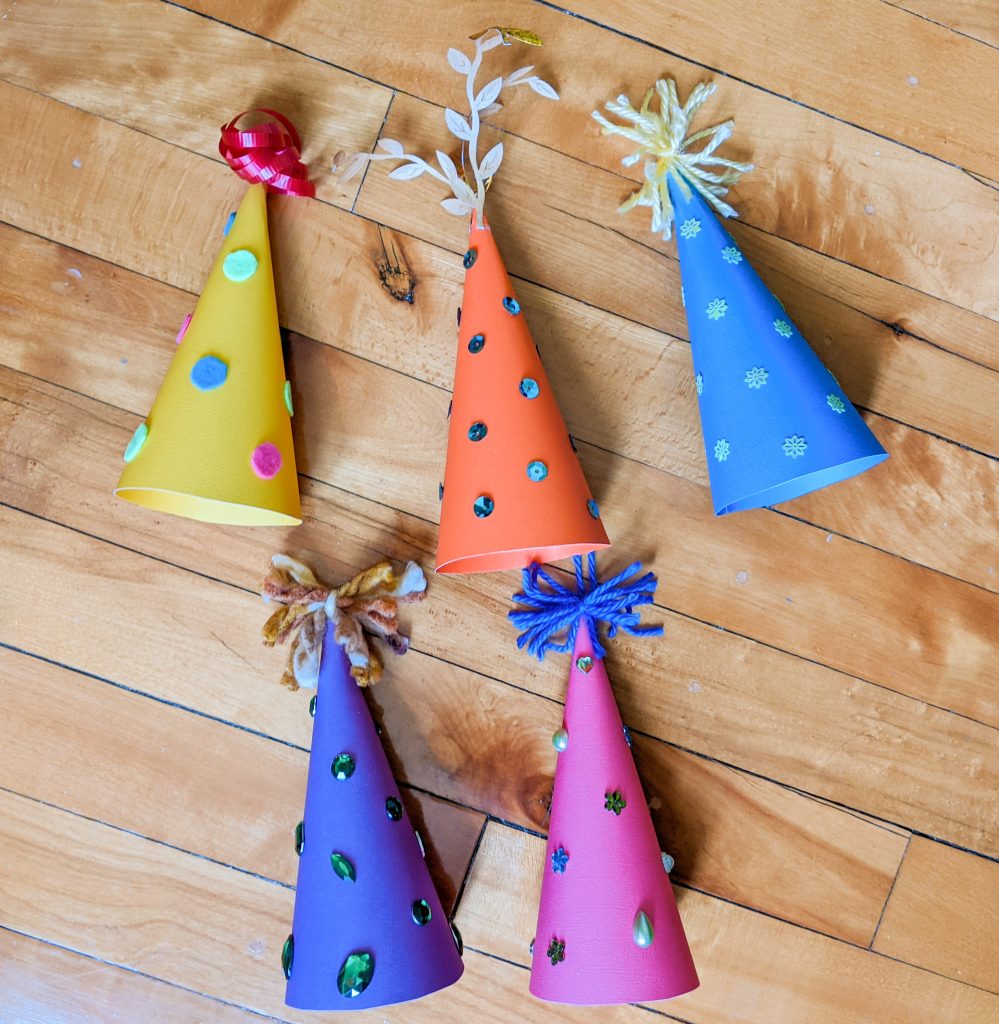 I won't get into too much detail about this step. You essentially just glue on any craft bits and bobs to decorate the hat how you want. You can also colour them in with markers or use paint or stickers.
One thing I did that I think looks really good, was add ribbons/pompoms to the tops of each hat. If you want to add curly ribbon like I did, just tape the ribbons to the inside of the fan before you glue it into a hat shape. The pompoms were just glued onto the top afterwards.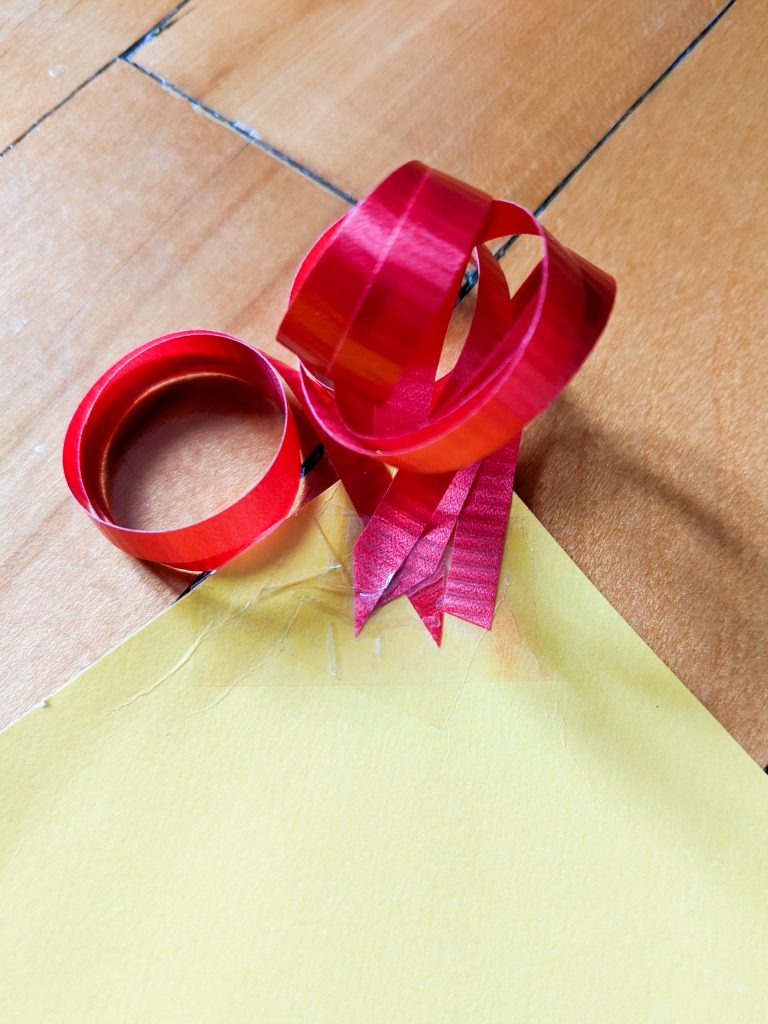 4. Add ribbon ties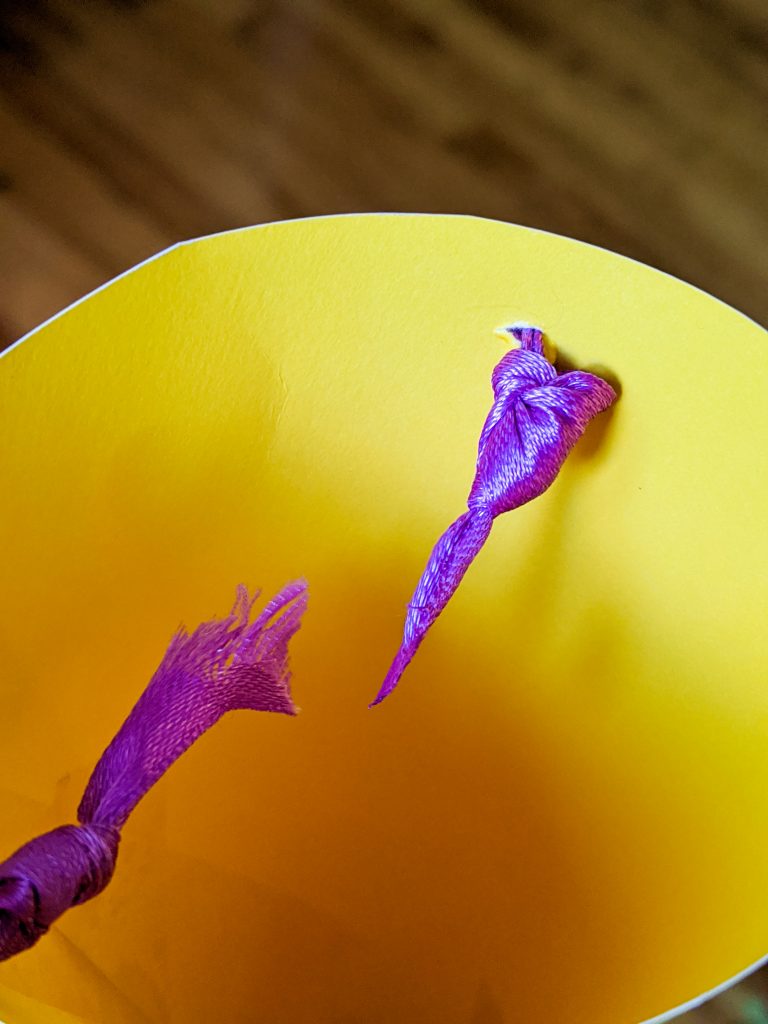 Poke a hole on both sides of each hat. I reinforced the holes on the inside with a bit of tape. String a long ribbon through each hole and knot it a few times on the inside of the hat.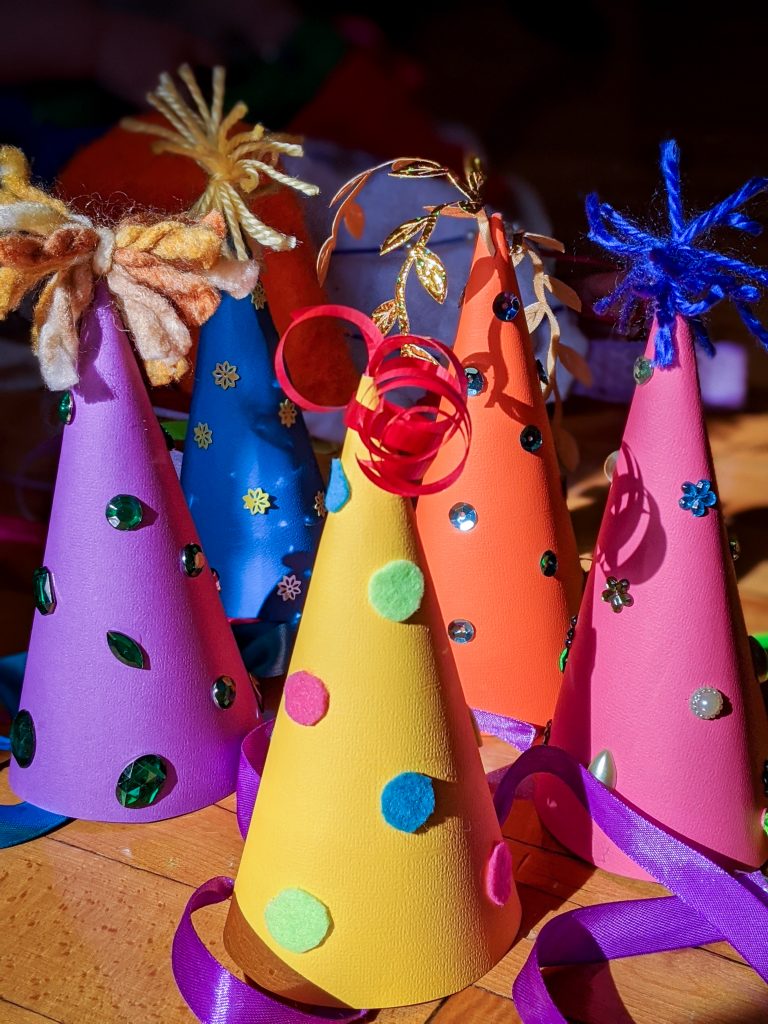 And that's it! That's all there is to making your own super fun and unique birthday/party hats. It's funny, I had forgotten all about these little gems and sequins in my closet. They were from a failed DIY water toy I was trying to make Theo. That's what you never hear about on the internet, all the failed DIYs…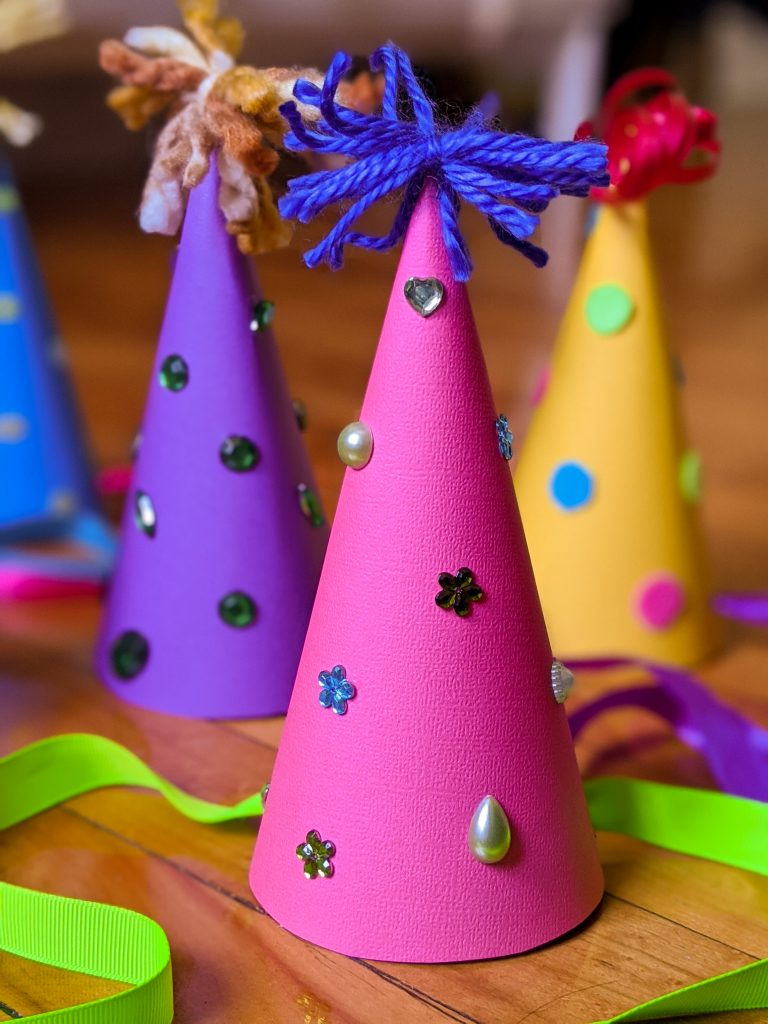 But anyway, I think this DIY turned out pretty well. Theo didn't even mind wearing one for his little backyard birthday party.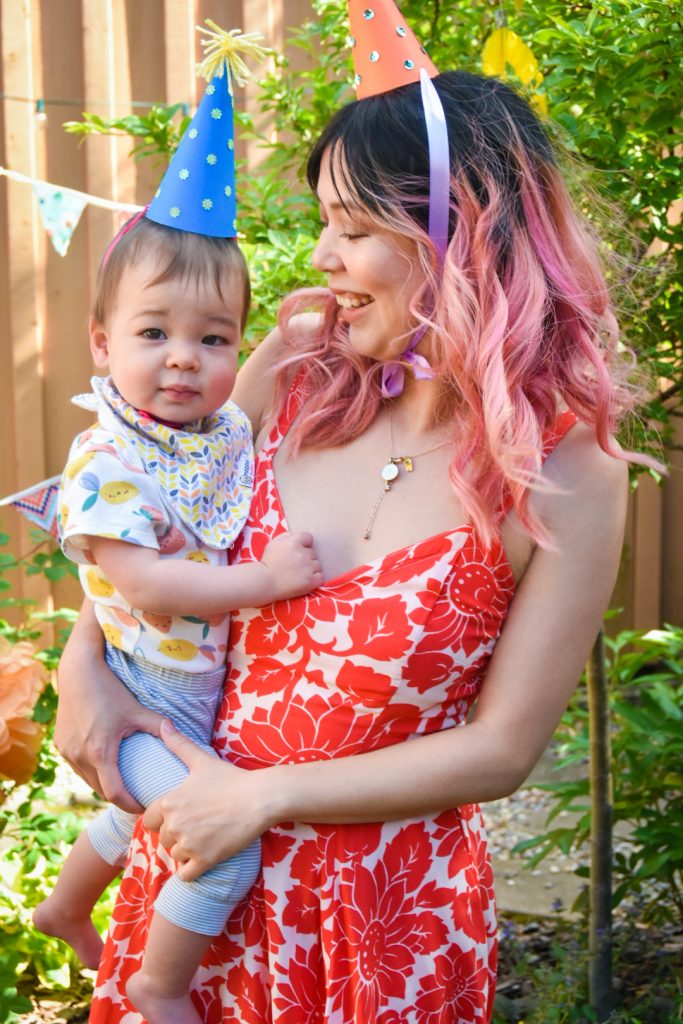 If you have kids who are a bit older, I bet they would love making little hats like these. It could even be a fun birthday party game where everyone gets to make their own party hat!
It is funny how making something makes it seem so much more special. If I had just bought some birthday hats, I probably would have just thrown them out afterwards. But these hats, I am keeping for as long as possible, and I plan on reusing them for many birthdays to come.
xoxo