2022 was a big year for us. We had another kid. Kyler made the tough decision to leave the company he co-founded. And a dream I was never sure would be possible came true.
I've talked time and time again about how I feel about my home. How it's my sanctuary. How I spend all my time here. How creating a space that feeds my soul, that I feel comfortable in, that lifts my spirits and brings me pleasure, is an essential exercise in living happily for me.
I cannot begin to explain to you how immensely privileged I feel being able to see one of my actual life dreams come true last year. That we're not only lucky enough to own a home, but that we opened it up, dismantled it, and created something entirely new out of it.
Now to be honest with you, my actual dream house would have a turret, scalloped metal roofing, multiple wood-burning fireplaces, a sunroom, a greenhouse, a conservatory, at least an acre of outdoor space that I can turn into lush garden, and an entire wing just for cats. Because I'm allergic. I would just go visit them in their wing whenever I wanted. Duh.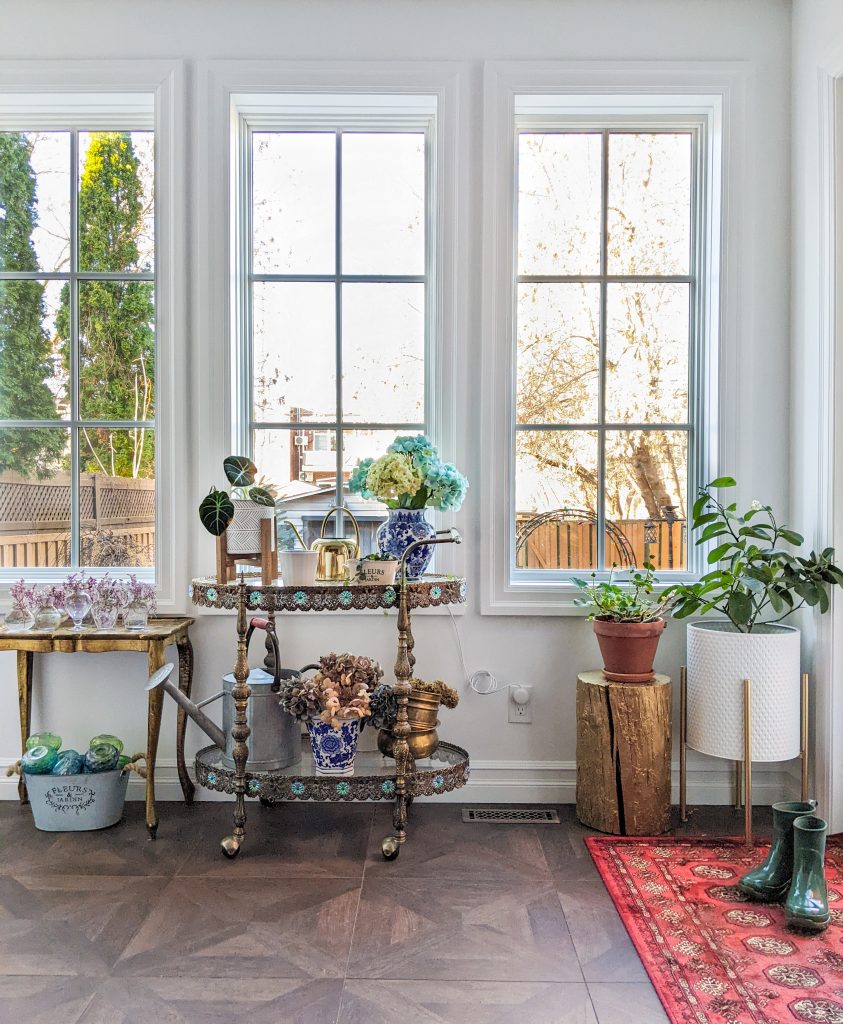 And to be even more honest with you, I did have to scale back and compromise on my sunroom vision because of cost, not to mention I'm not the only one living in our house, and we still had to work within the style and footprint of our existing property. I think I've mentioned before in previous extension posts that the sunroom I originally envisioned had transom windows that ended up being too expensive to get, and I had wanted a closed or enclosed room with major plant mom/greenhouse vibes, plus some kind of dining option.
Well, sometimes you just gotta work within reality. I feel fine about the windows. They are beautiful and high-quality and work well within the vintage cottage feel of the house. Maybe we can add a little dining option in the future, a bistro set or breakfast nook, and hey, at least I got some plants in there! But in terms of furniture and use of the space, well, I haven't quite figured all that out yet.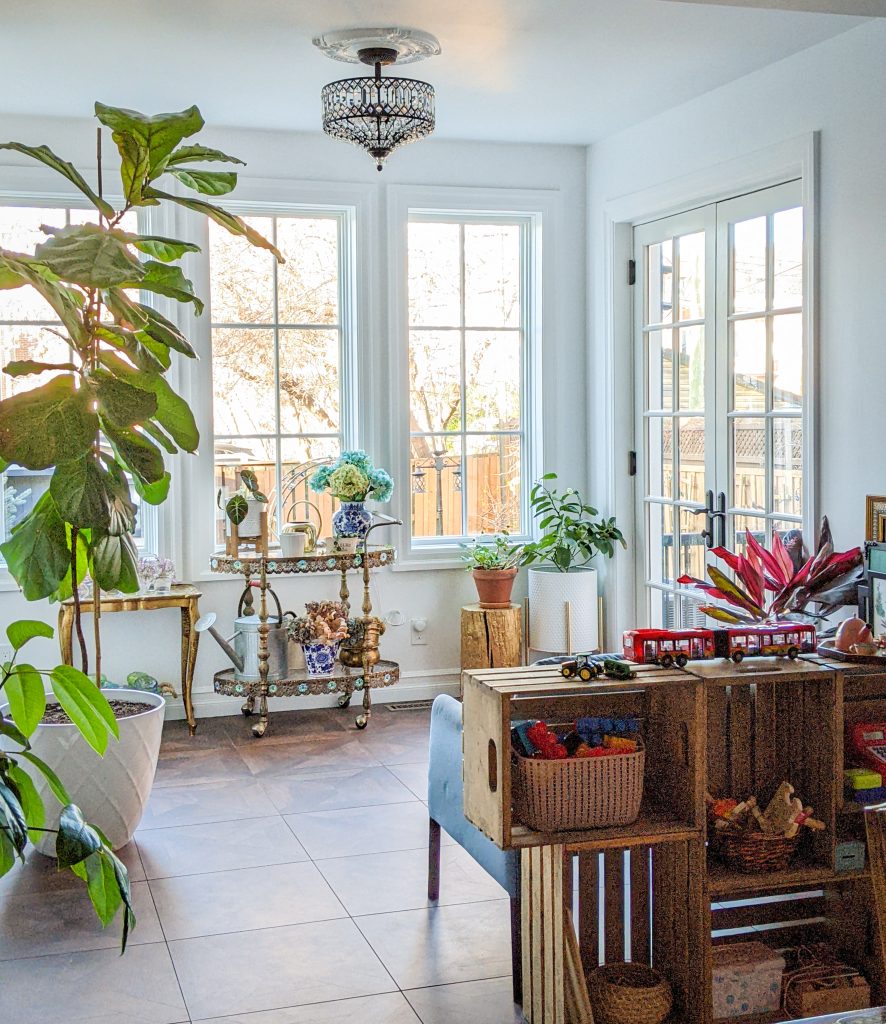 Long-term, I'd love the sunroom to hold all my finest antique pieces, have a place to lounge and relax with the view, and of course, tons of plants. But practically, for at least the next several years, it seems to work best as a family play area.
But the layout of the room is quite a challenge to work with! There's the French doors that open onto the deck that we can't block, and the powder room on the other side that we also can't block.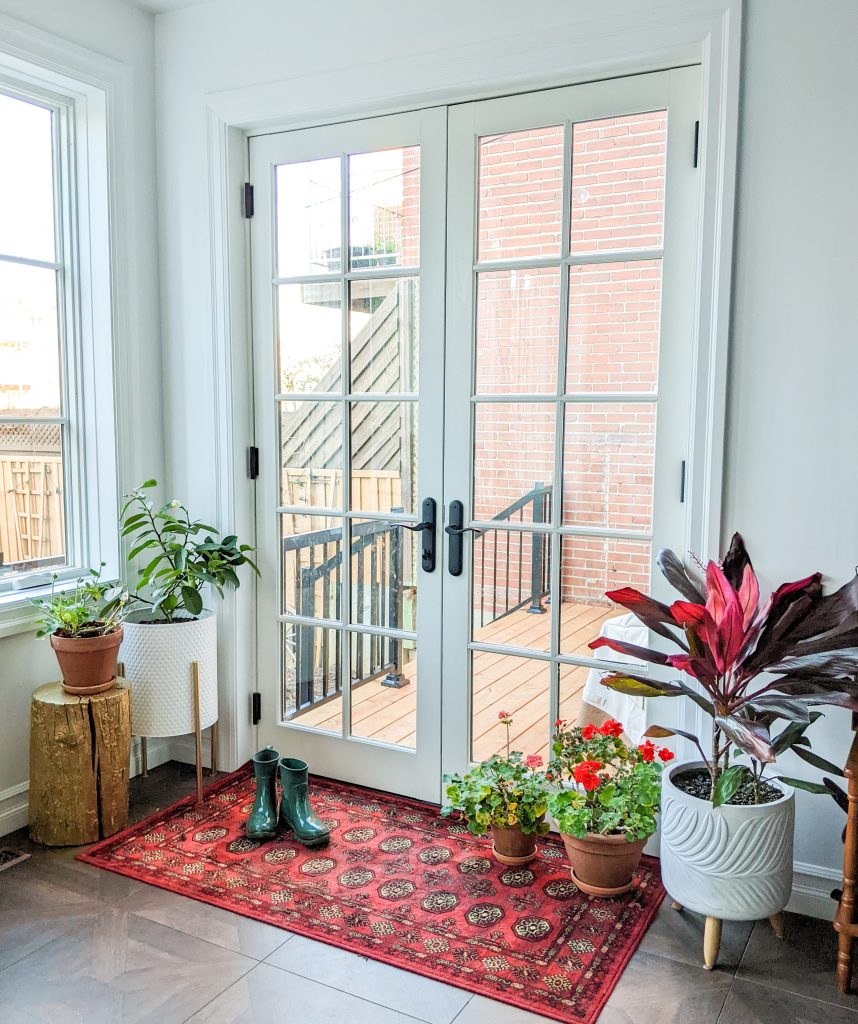 And I'd really like my antique tea cart and prized fiddle leaf fig to be visible/focal points in the room!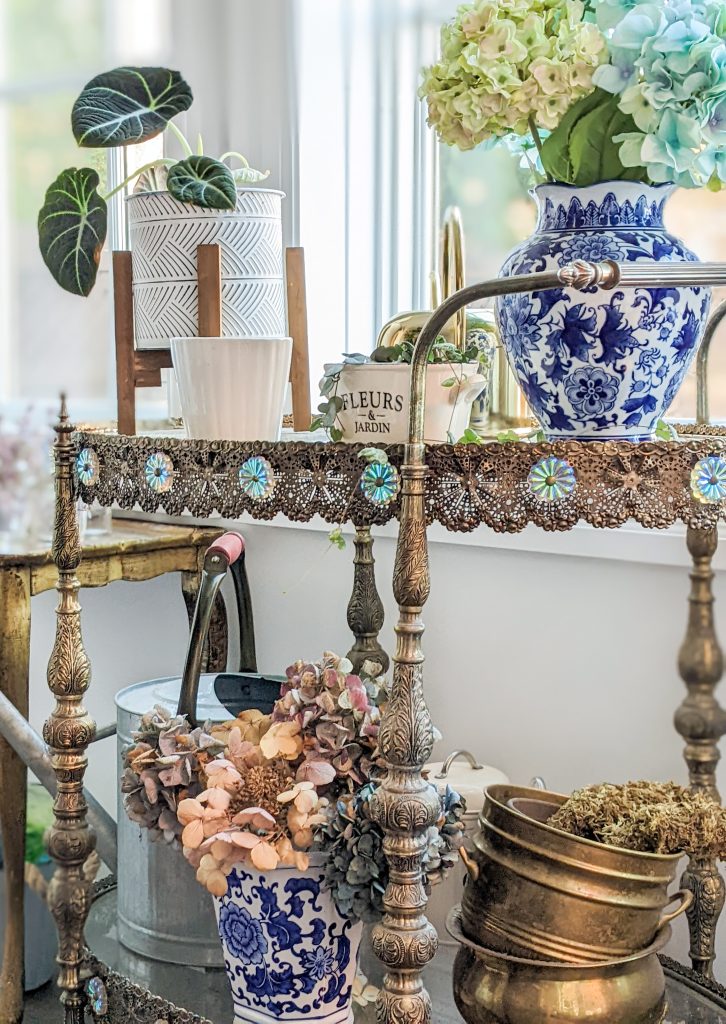 And then there's this little nook, which although very cute and cozy, is quite a puzzle in terms of what to do with.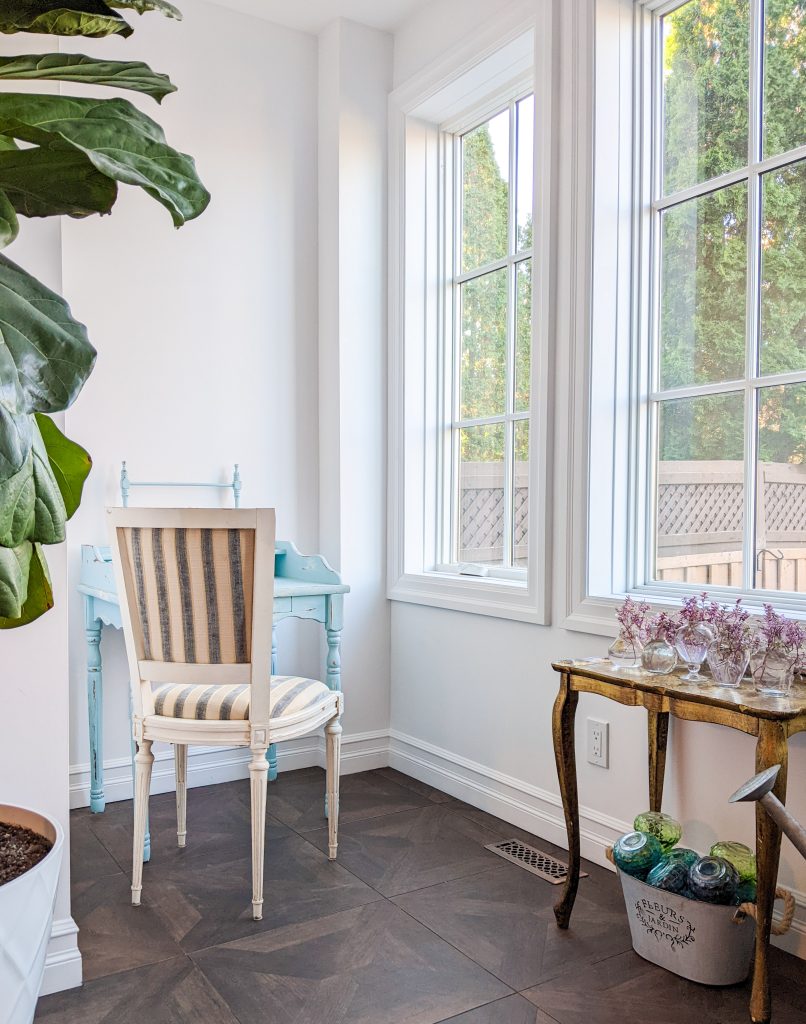 We toyed with the idea of making it a little breakfast nook or a place to really lounge in a comfy chair and do some reading. But we can't really decide!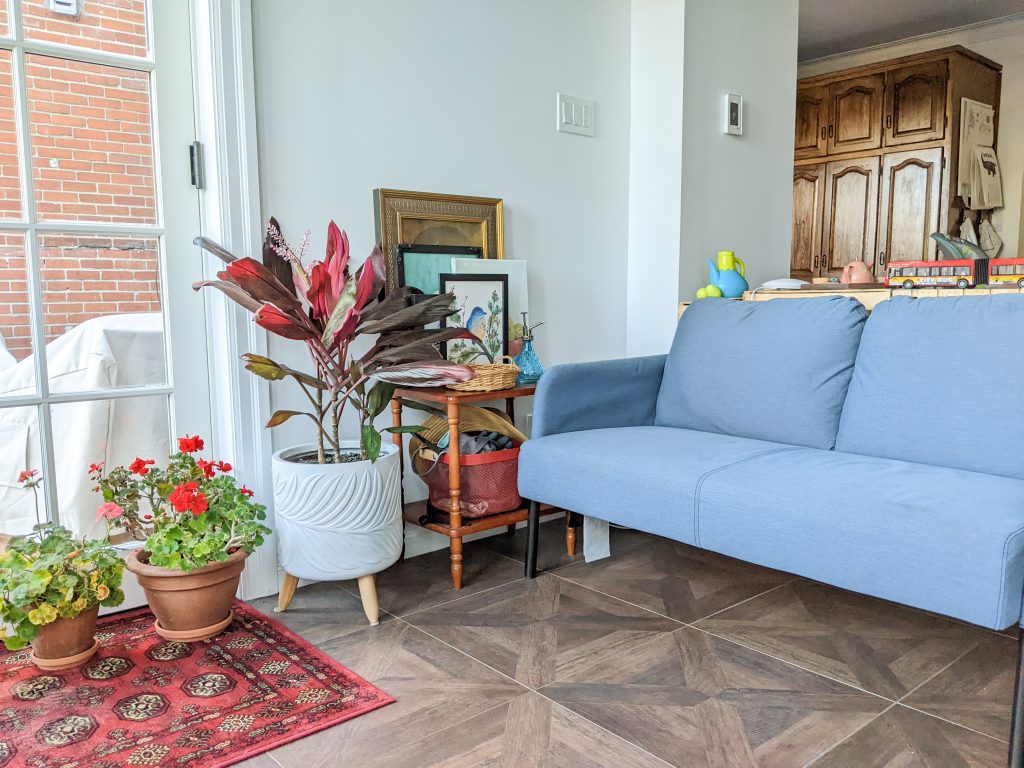 And you can probably tell, we've mostly just thrown some furniture in here that we already had, just to make the space usable.
This space is turning out to be quite a design challenge. You don't want the furniture to take over or block the beautiful windows. We need plants, kids stuff, antiques and seating to all work harmoniously together. You have to be mindful of not blocking the flow of traffic or doorways. I think after a whole year of renos and designing, I am just out of ideas right now.
But that's okay! There's nothing wrong with just living in a space for a while to see what you really need/want. Someday, I'm sure my design fire will reignite and inspiration will hit! Until then, I'm really liking spending time in the new sunroom with the kids and enjoying the new, gorgeous views of the garden, even in the dead of winter.
Rug – Homesense
Light Fixture – Wayfair
Tea cart / secretary desk / striped chair / side tables – vintage
Sofa – Ikea
Gold trunk – Etsy (old)
xoxo