This Halloween, I decided to be a woodland fairy. How did I choose, you ask? I had just three criteria: I wanted to wear a pretty dress, I wanted to do pretty makeup and I didn't want to buy anything excessive for it. I know the Halloween purists out there are shaking their heads at my non-scary, non-gorey pick, but what can I say? I always use Halloween as an excuse to dress up how I wish I could look every day.
If you're looking for some pretty Halloween inspo this year, look no further! Here's how I did my pretty fairy makeup and made my pretty fairy dress:
1. Do your face makeup however you normally do it. Focus on a bright, fresh complexion and rosy cheeks.
2. Use any matte or shimmery pink eye shadow all over the lid and into the crease.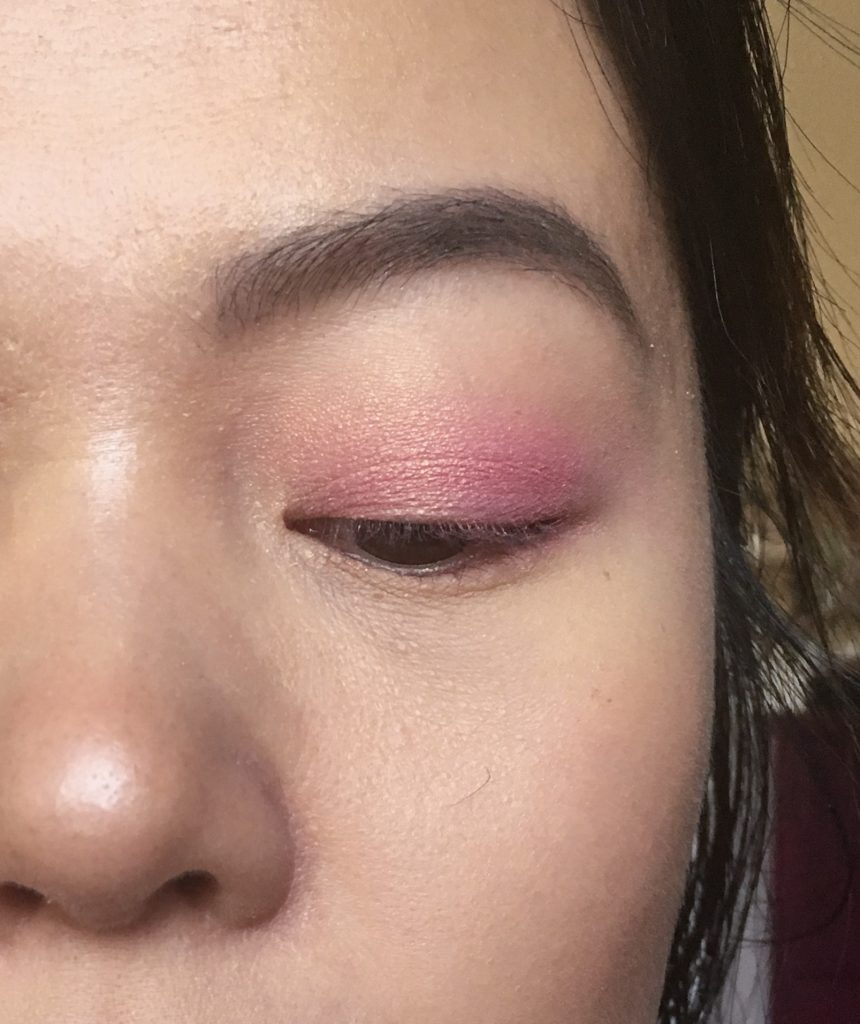 I used the shade "Just Peachy" from the Too Faced Sweet Peach palette. Be sure to blend the edges so it doesn't look too harsh.
3. Place a pink glitter shadow all over the lid.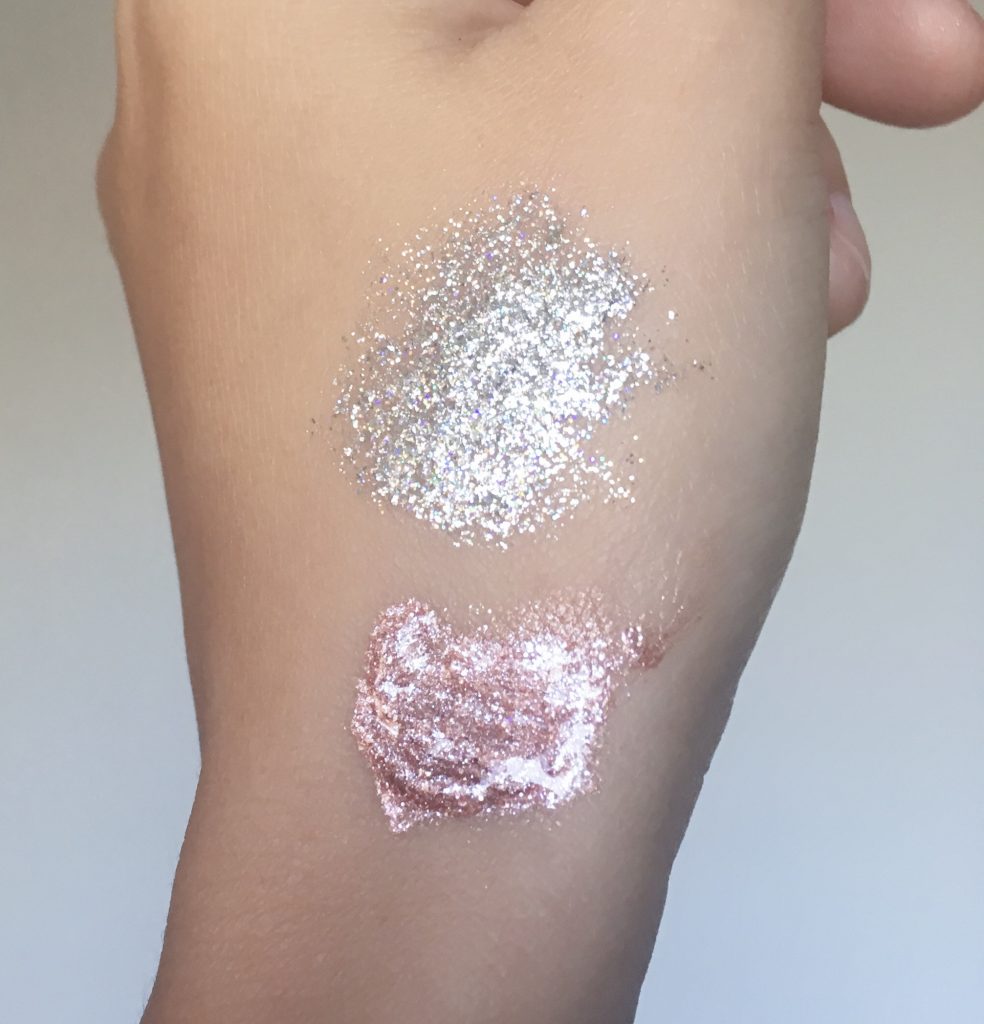 I mixed different glitters together because I wanted it to be really glittery. I used the Stila Glitter & Glow Liquid Eye Shadow in Diamond Dust and Pixi Liquid Fairy Lights in Rose Gold. Add some mascara and liner if you'd like!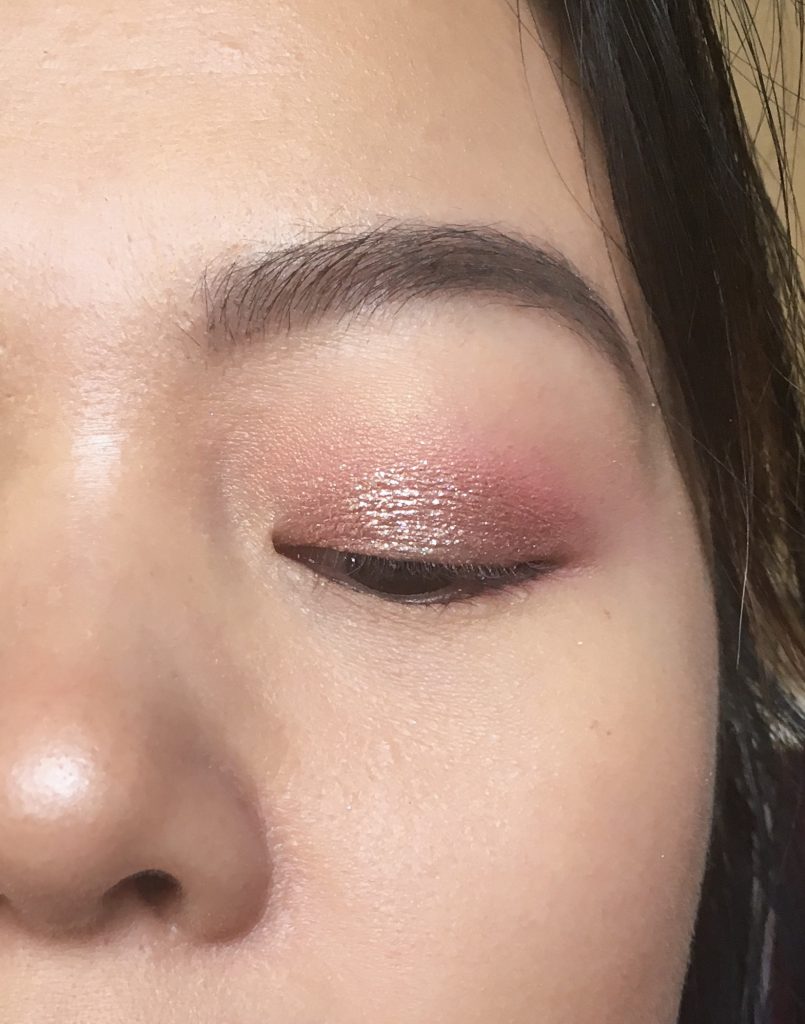 4. Add some glittery/metallic freckles all over your cheeks and across the bridge of your nose.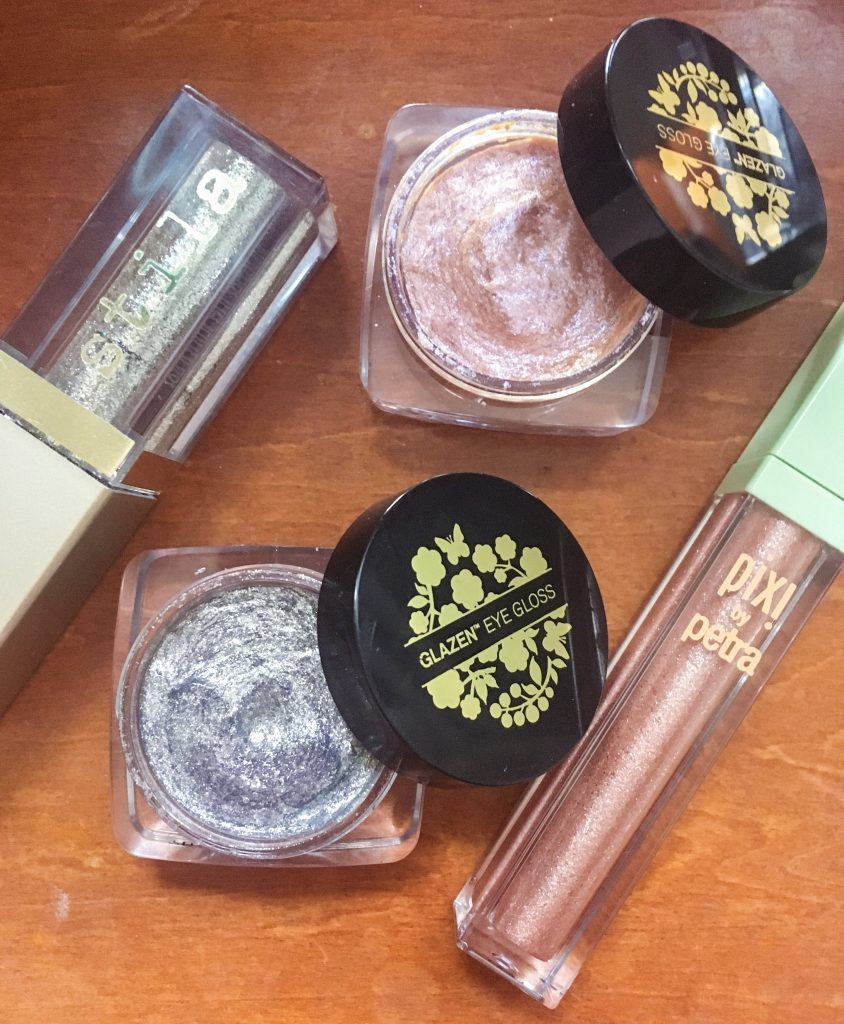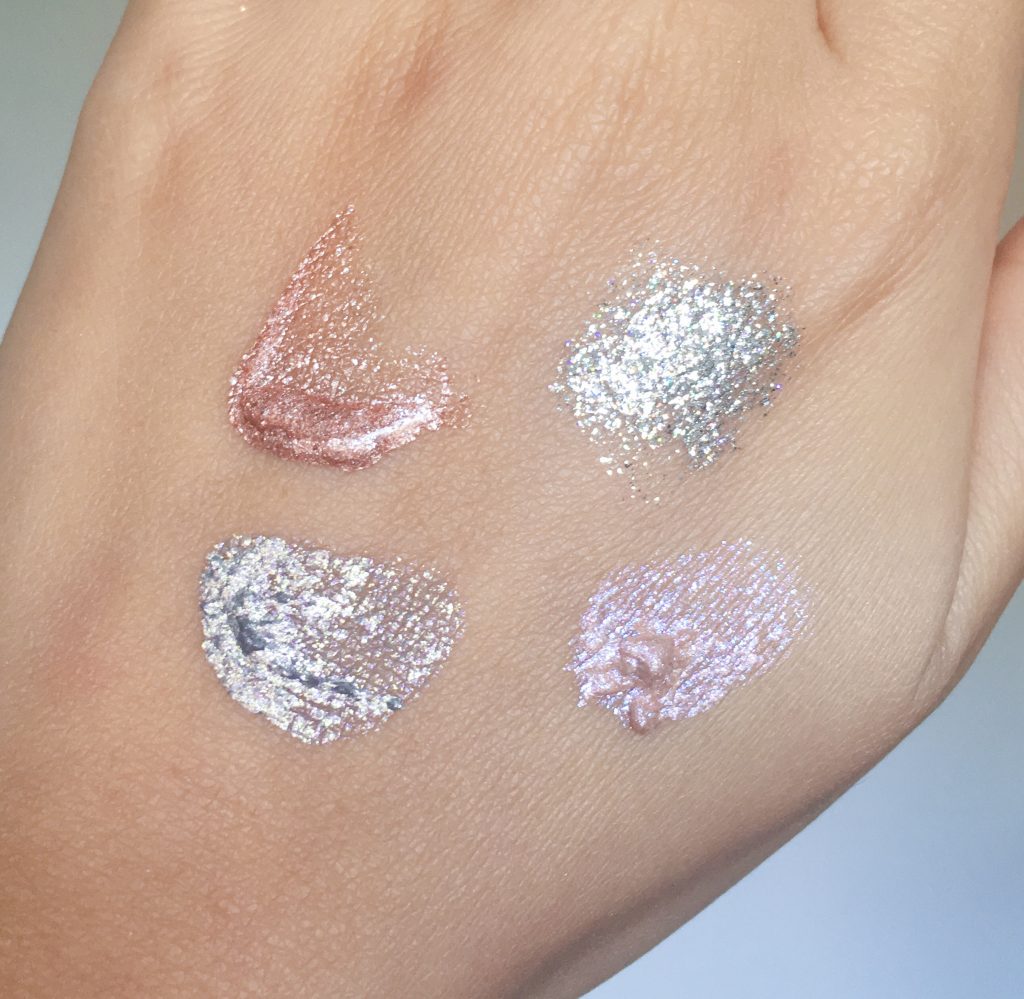 For this, I mixed the same glitters I used on my eyes, plus the Butter London Glazen Eye Glosses in Mermaid and Unicorn. I put them all on the back of my hand, mixed them with my finger and patted them on my skin. I also used the Tarte Tarteist Pro Glitter Liner in Rose Gold (the metallic side) to draw individual freckles on, just to add some different dimension and texture to the freckles.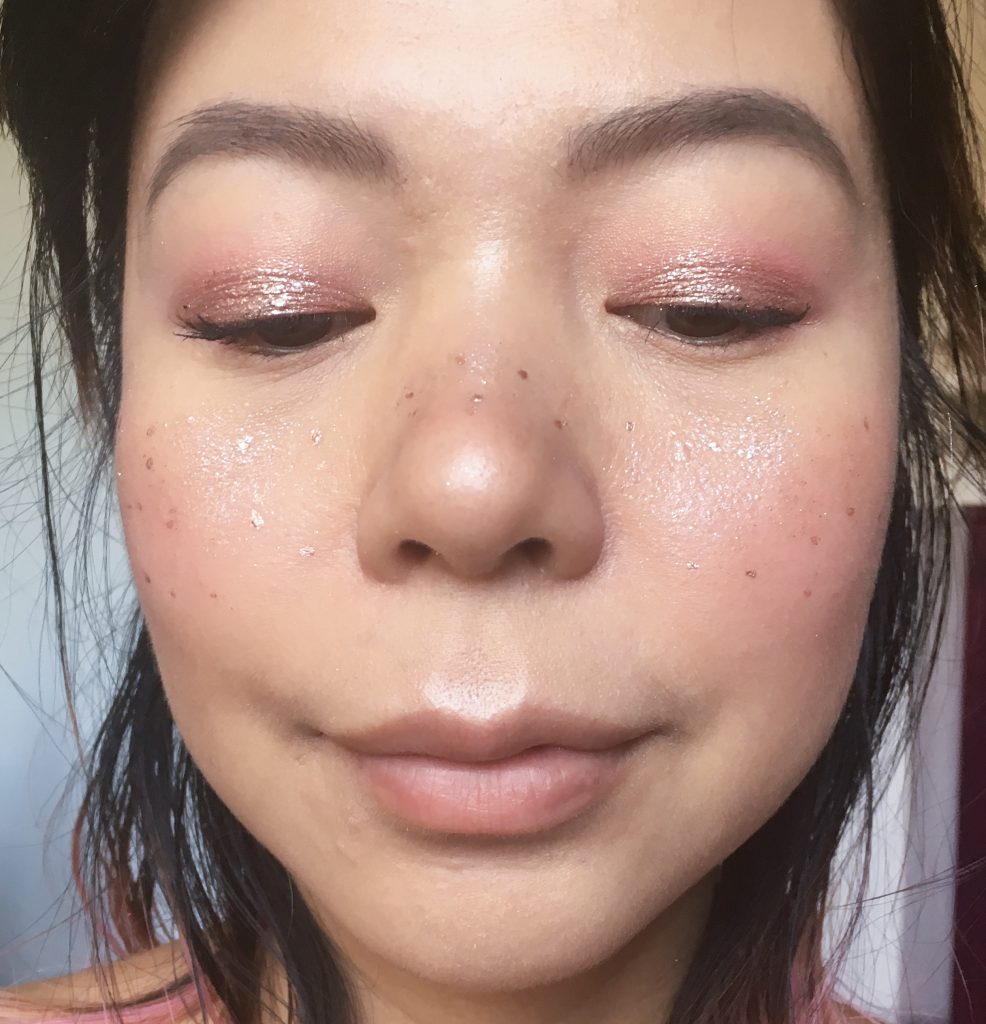 5. Finish the look with a light pink lip. I used the Ciate London Liquid Velvet lipstick in Wonderland.
I picked a pink-toned makeup to compliment my hair, the dress and honestly, because I love pink makeup, but you could easily pick a blue as your base colour or purple, green etc. Basically, you can use any colour to turn this into any kind of fairy look (snow fairy, tree fairy, fire fairy etc.) The idea is to add a ton of glitter and make it a monochromatic look that will compliment your dress.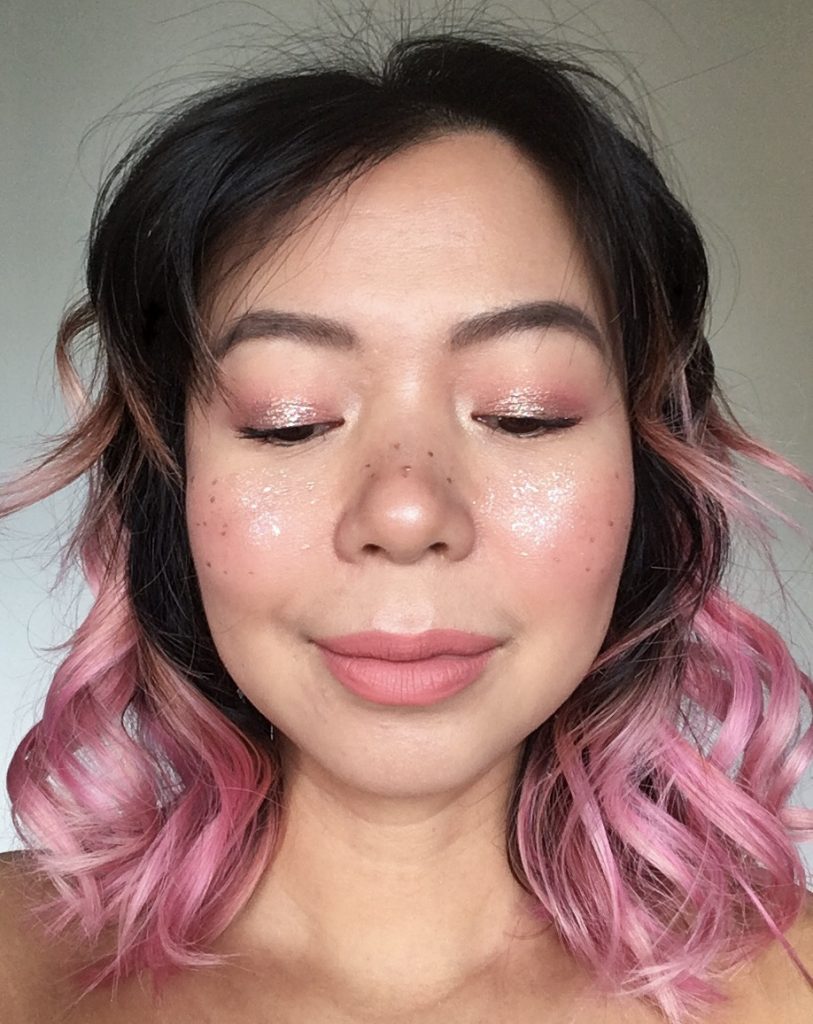 Speaking of which, I probably cheated on my "DIY" costume because I didn't have to get anything new for it, except the wings. I reused my wedding dress (which just happened to have the perfect woodland fairy kind of vibe) and safety pinned lots of faux flowers and greenery to it. Even the flower crown was from my wedding outfit, I just filled it out with more flowers. Finally, I finished the look by safety-pinning a pair of Dollarstore wings to the back of the dress.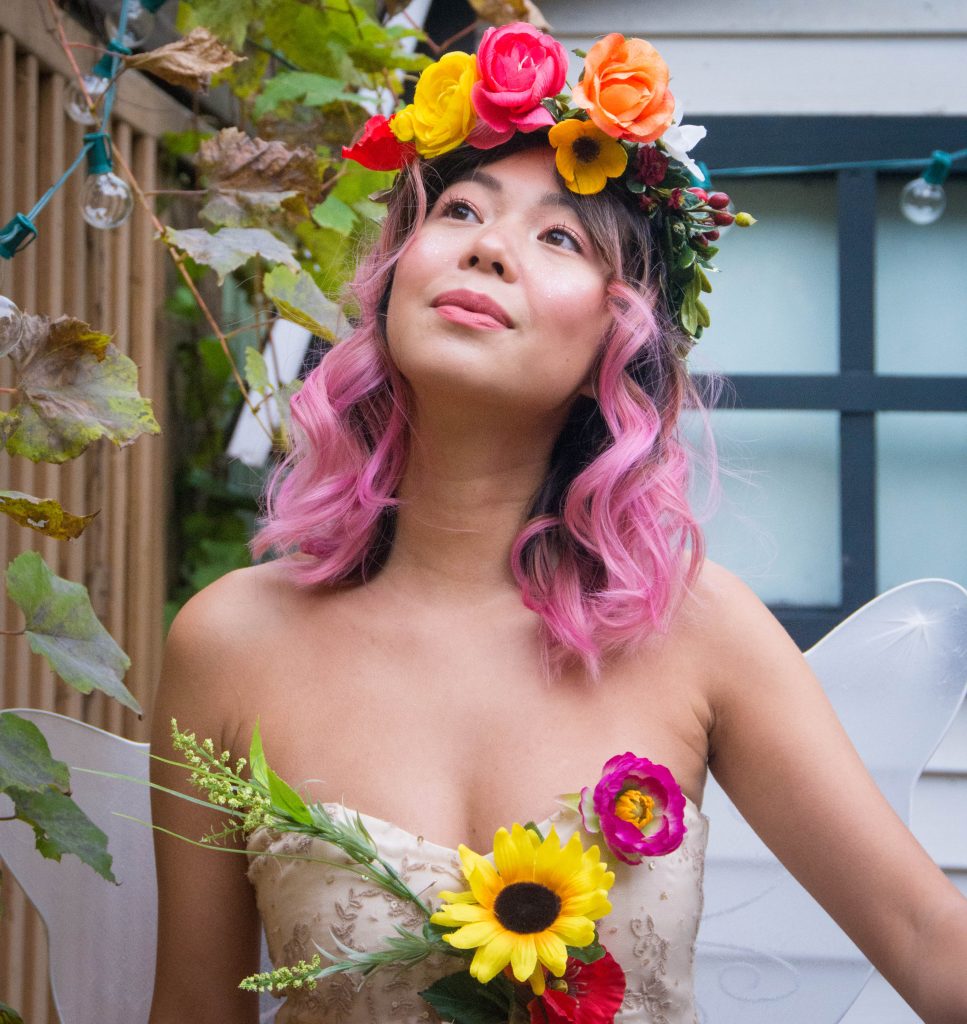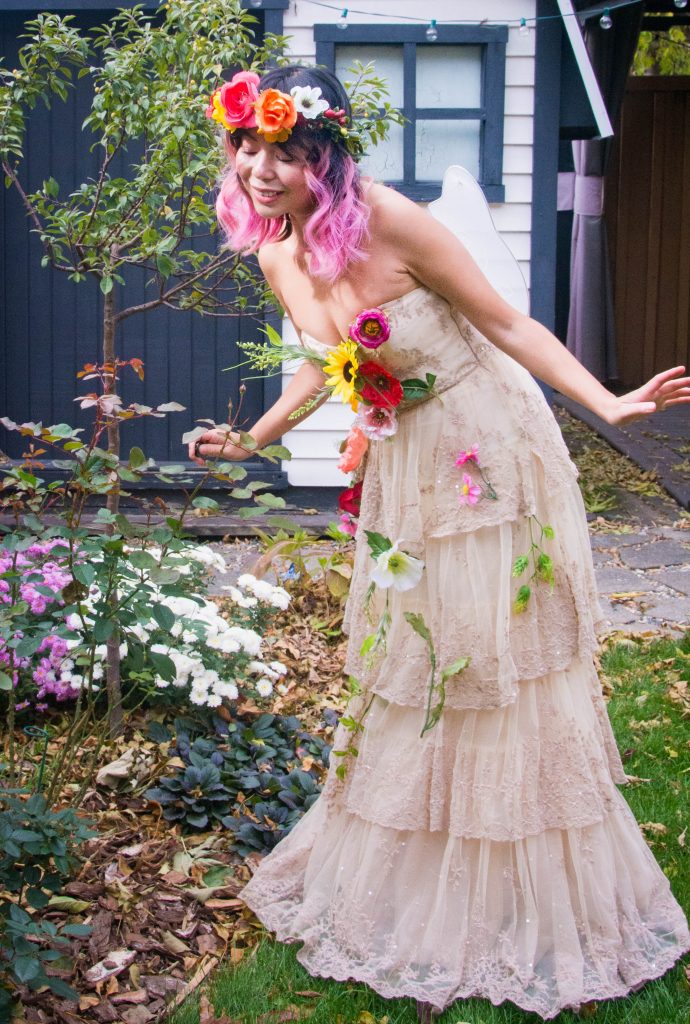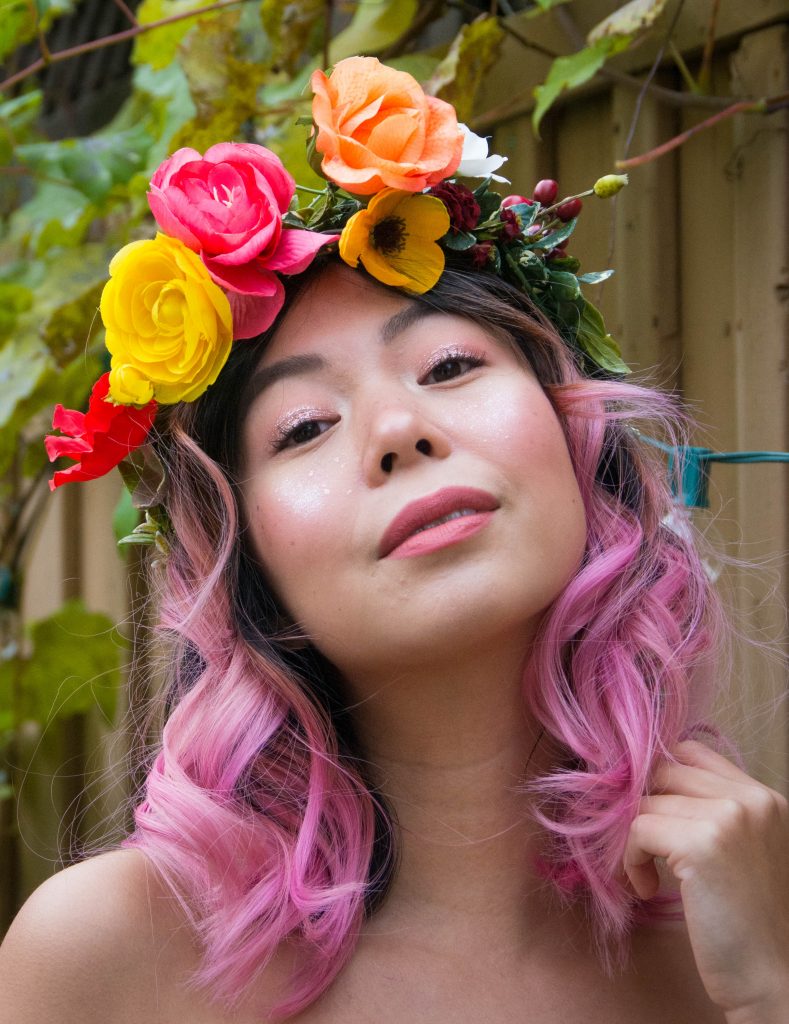 So what do you think of my pretty Halloween costume? And for those of you who are disappointed I didn't go the creepy route, here are some bonus Halloween decoration pics! I think I figured out my house's Halloween personality after a couple of years of experimenting. If you can believe it, 100% of the decor items were purchased at the dollar store. They have really upped their Halloween game in the past couple of years!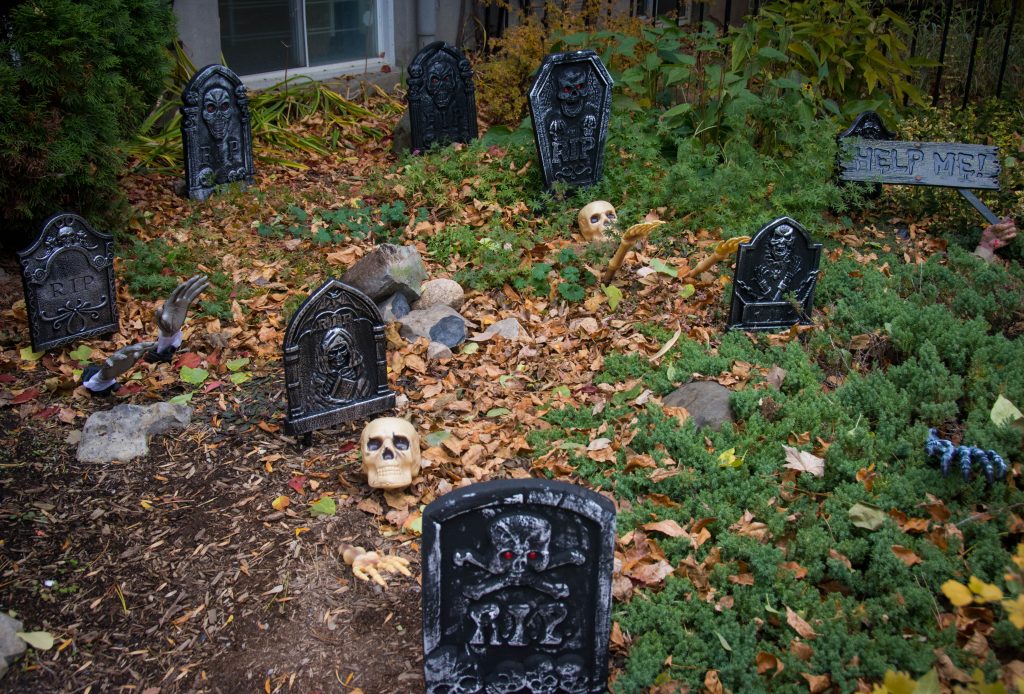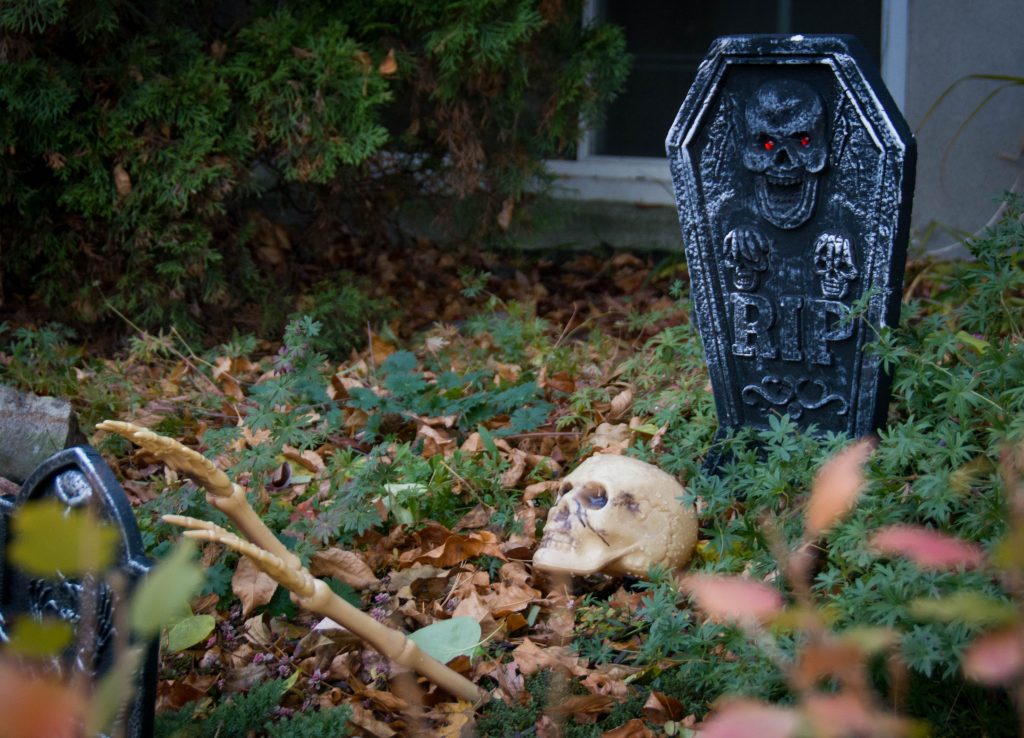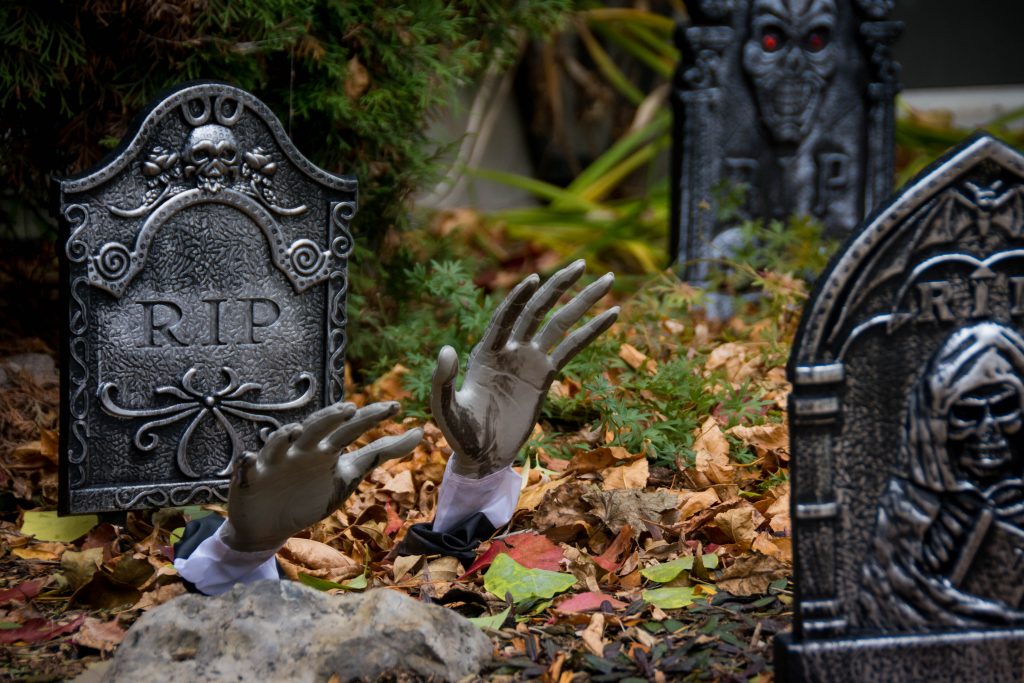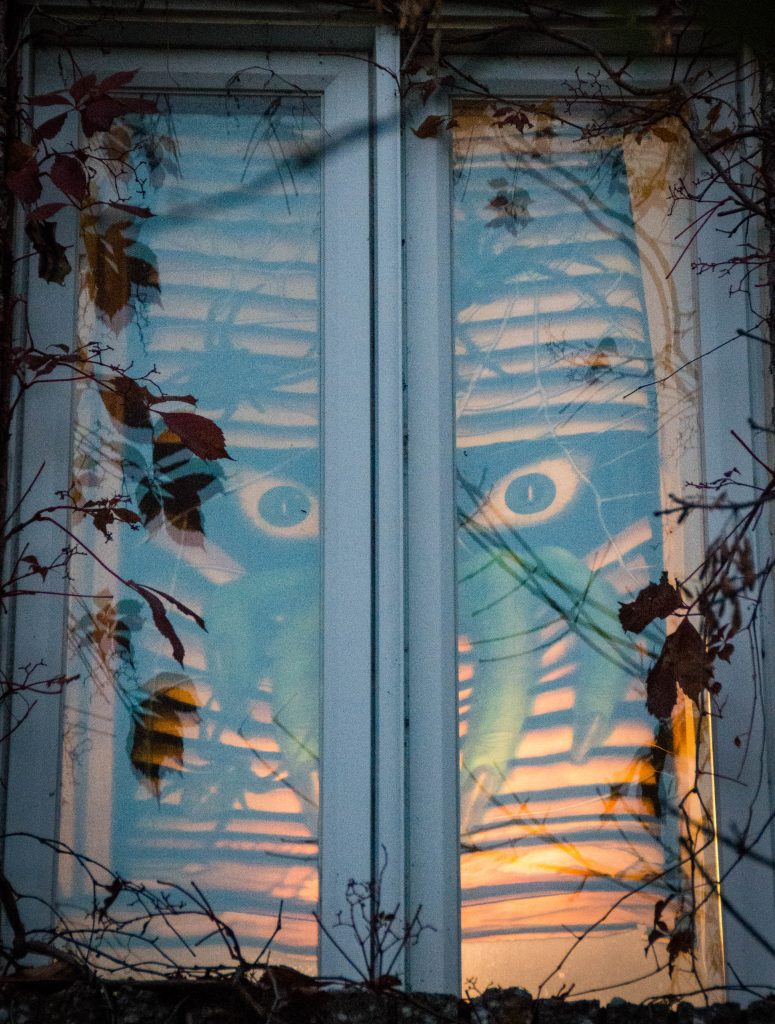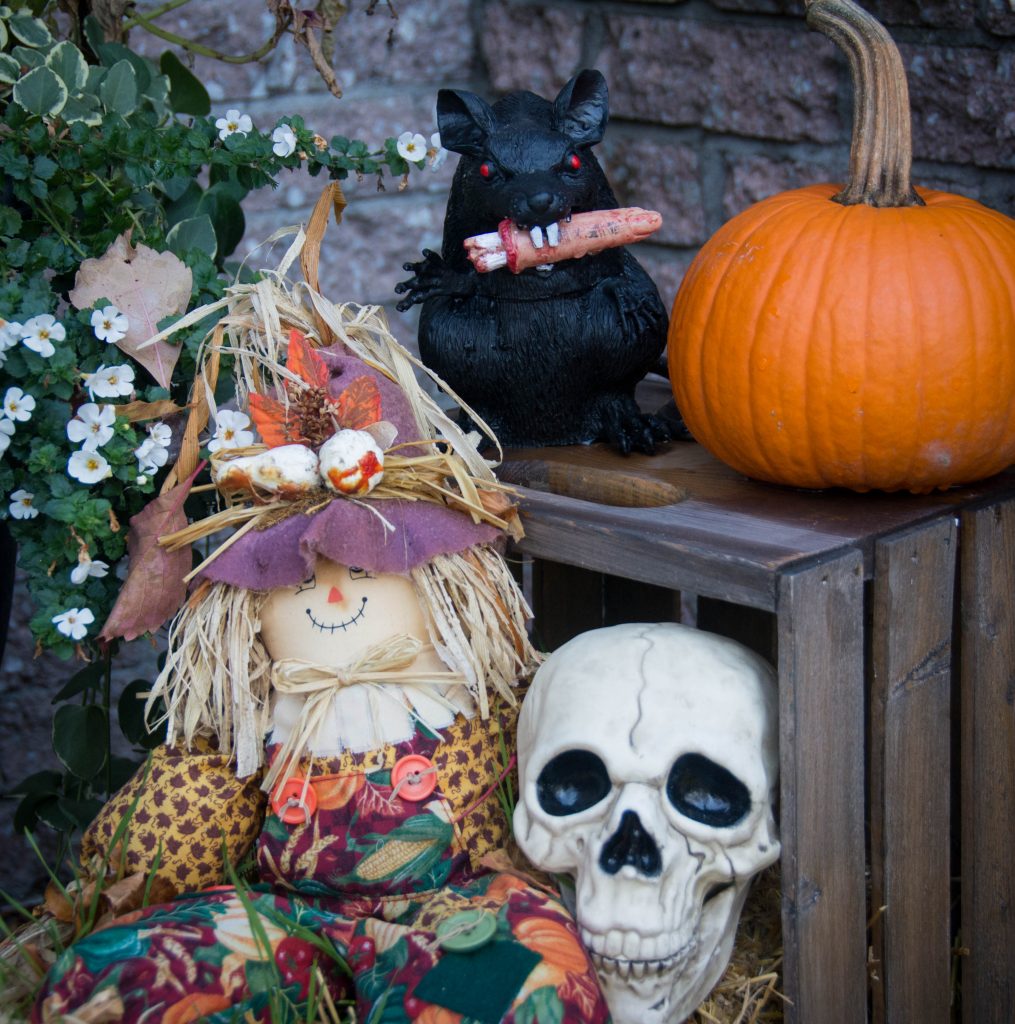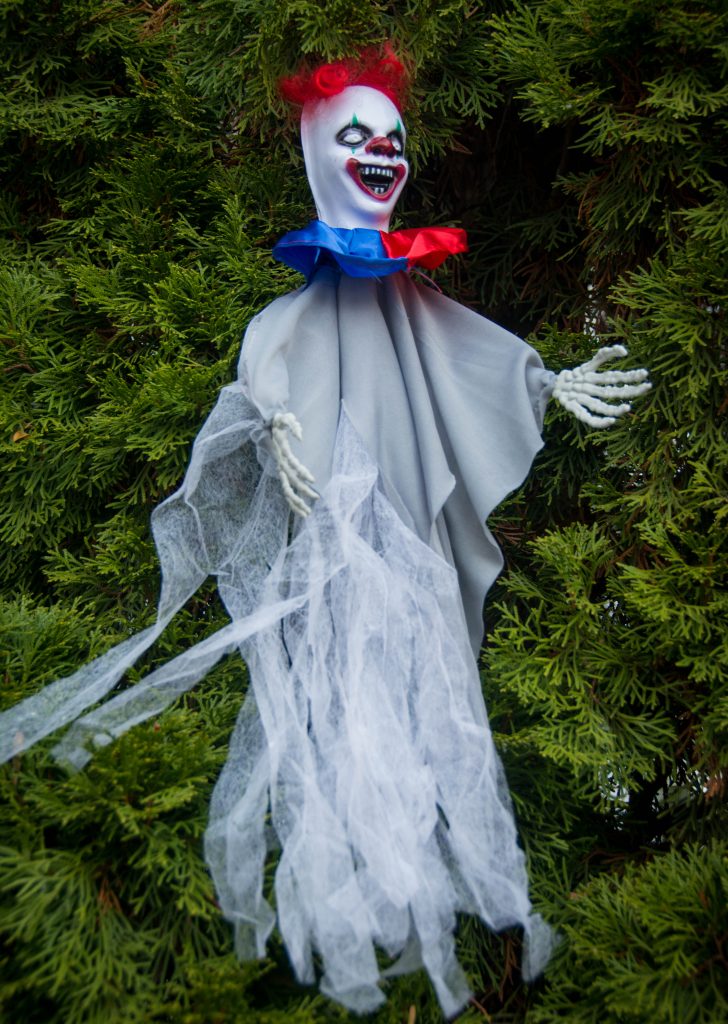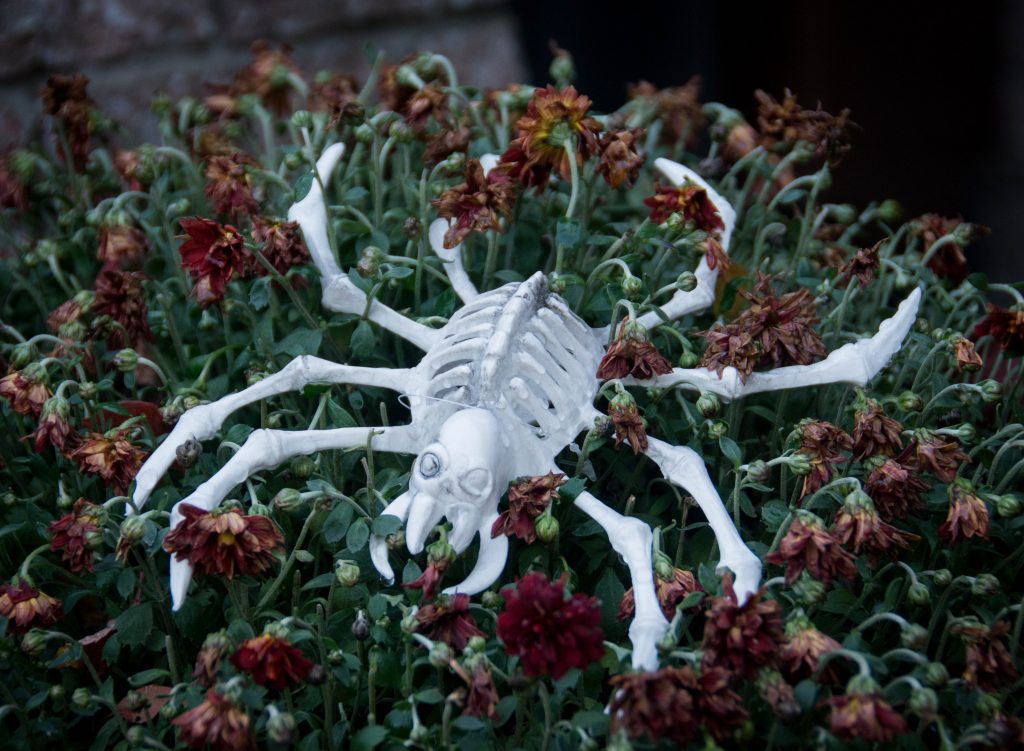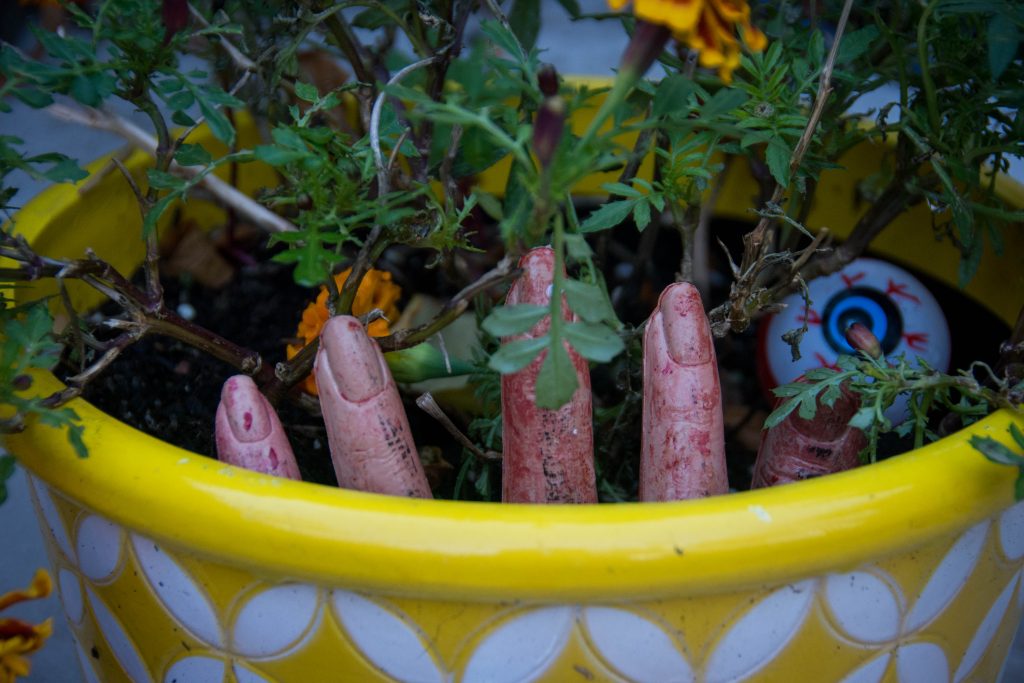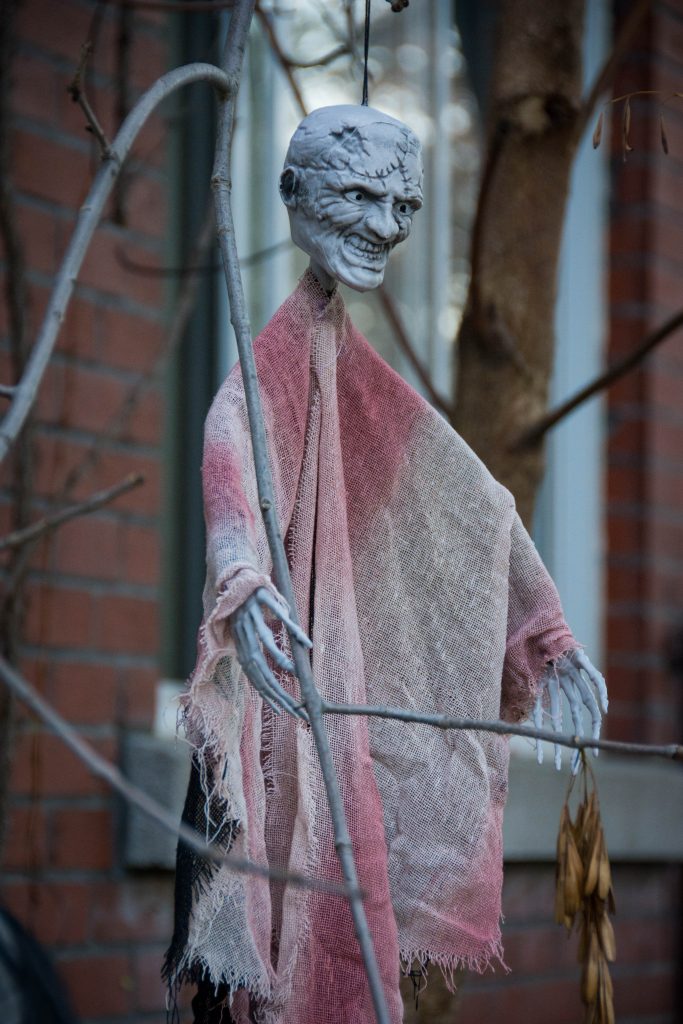 Happy Halloween everyone!
xoxo