Every Halloween, I seem to end up in an outfit that is mostly made up of items I already own. I guess you could say that I'm somewhat of a lazy costumer…But luckily for me, my closets (that is, my regular closet and my crafting closet) tend to have a very curated stash of unique pieces that do just the trick. I only ever need to pick up a few spare pieces from the dollar store to complete a look: a faux pearl necklace, long gloves, a fake moustache etc.
I just don't love the idea of spending a ton of money on something I'll probably only wear once, you know? And to be honest, I kind of wish I could dress like the characters below all the time, but society says it would be weird. So I guess, I often use Halloween as an excuse to take my dress-up obsessions to the extreme!
I know not everyone has a closet like mine, but if you're having trouble deciding what to be for Halloween, I hope this inspires you to dig through your closet for some hidden potential!
Mary Poppins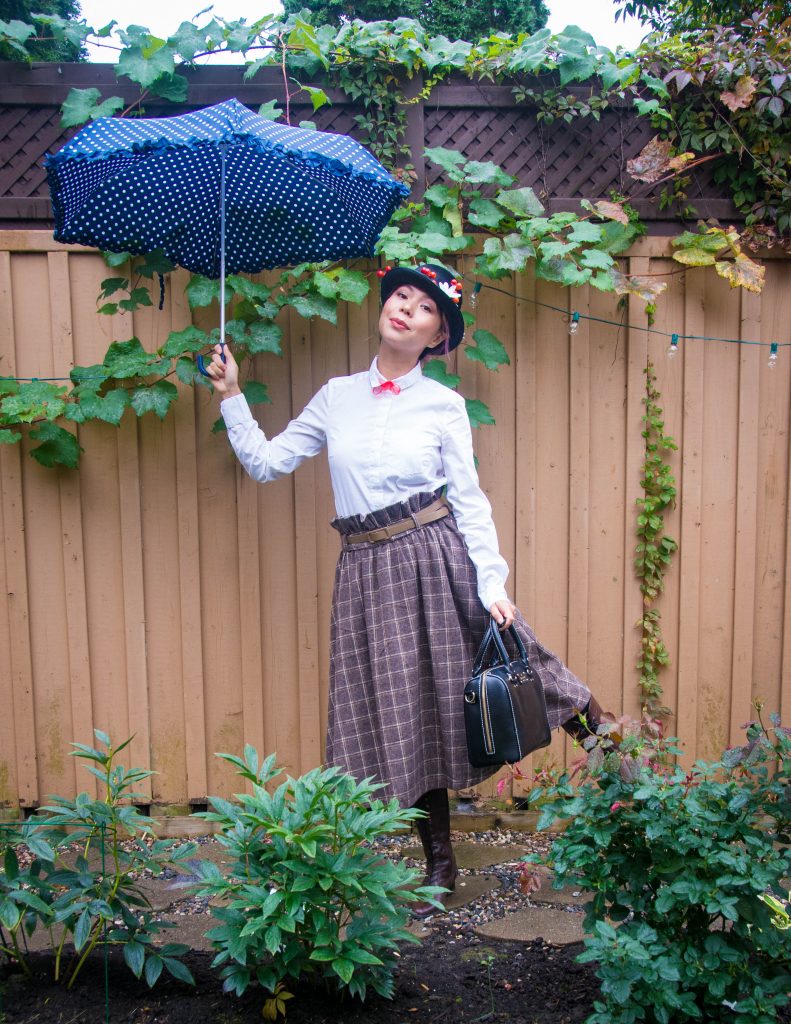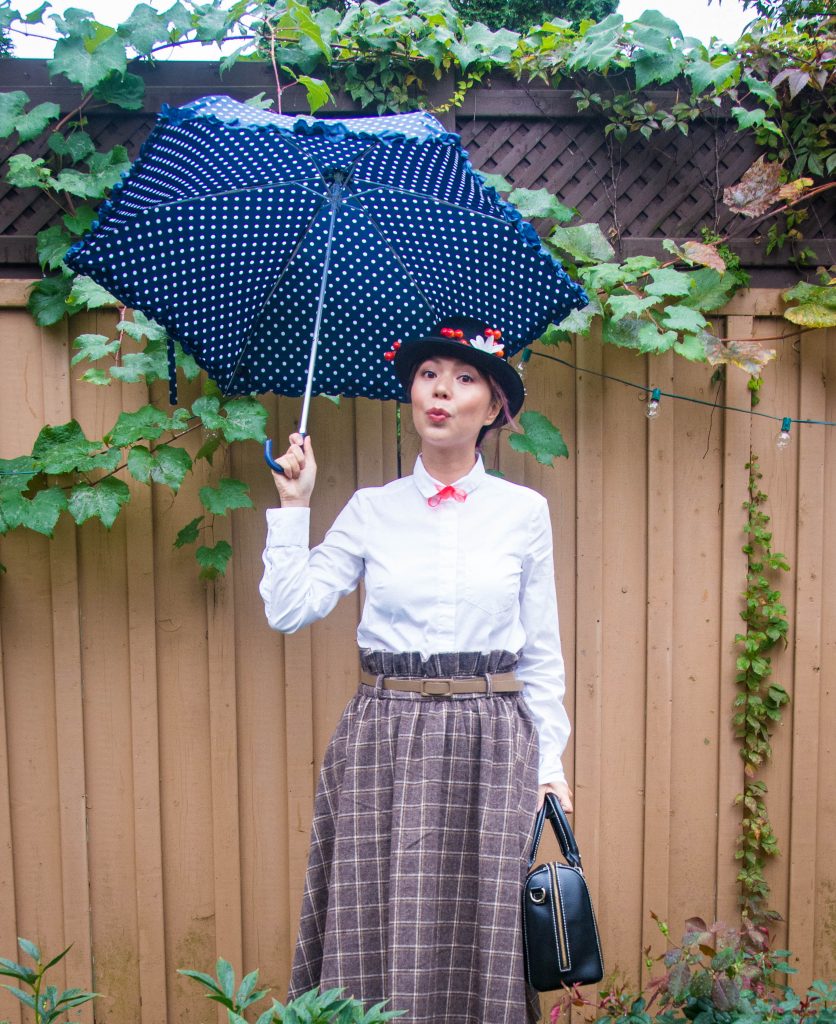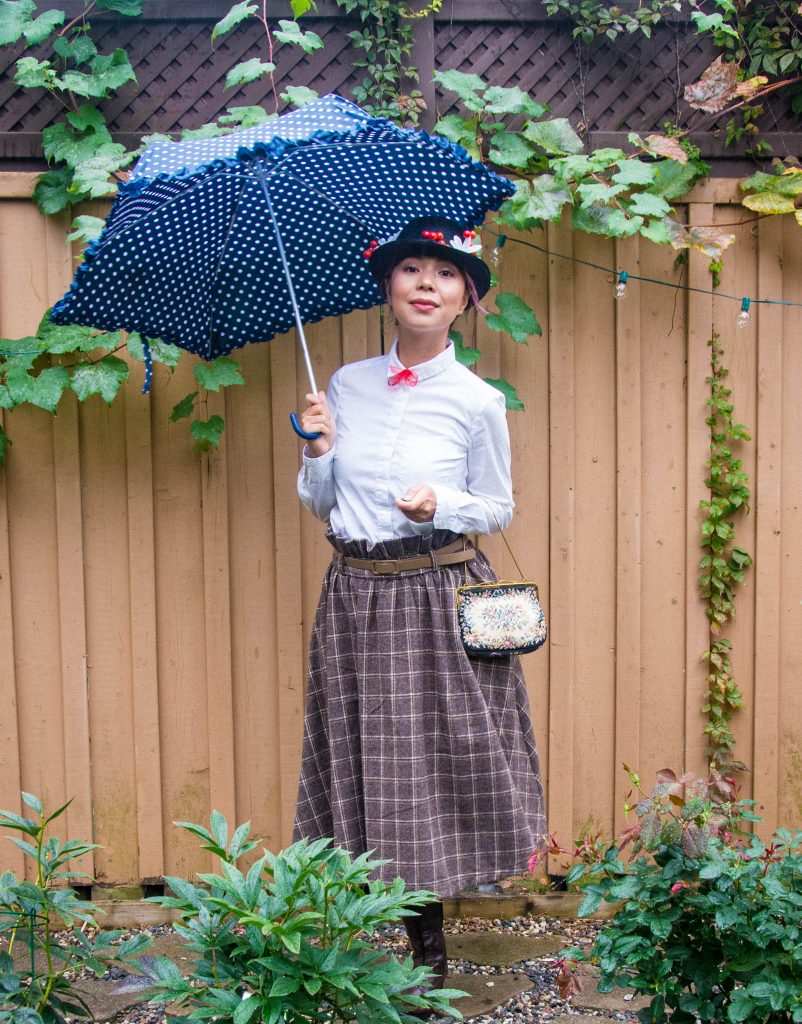 Lindy Bop skirt (old) / H&M shirt (old) / Kate Spade handbag (old) / vintage boots & tapestry handbag / Forever 21 umbrella (old) / Dollarama hat
It's no secret that one of my defining fashion styles can be broadly described as "vintage," specifically from the first half of the 20th century. As such, I just happen to have many pieces that any turn-of-the-century British nanny might have in her magic carpet bag. I just have to use that to my advantage, come Halloween!
I am predicting this will be a big year for Mary Poppins costumes since the new movie will be coming out in a couple of months. And although the ensemble I threw together is not the exact outfit she wears in the new movie or the original, I think the spirit is there.
All you really need is any dark/neutral skirt, a white button down shirt, a pair of vintage-inspired boots or pumps, and an umbrella…Of course, all this could just be any old "vintage" outfit, but it really becomes Mary Poppins with the red necktie and the black, floral hat. These are really the key elements to the look and the only extra items I had to get to complete the outfit, all from the dollar store! I just pinned some fake berries and flowers to the hat, and the necktie is really just a gauze ribbon I tied in a bow. I love how easily this look came together!
'40s / '50s Party Look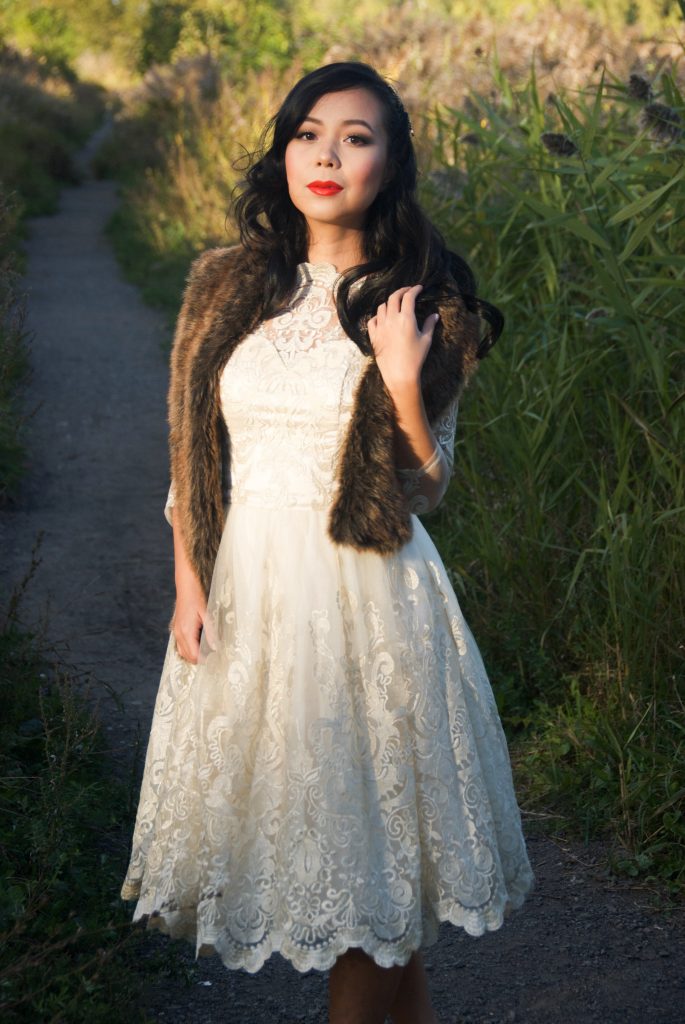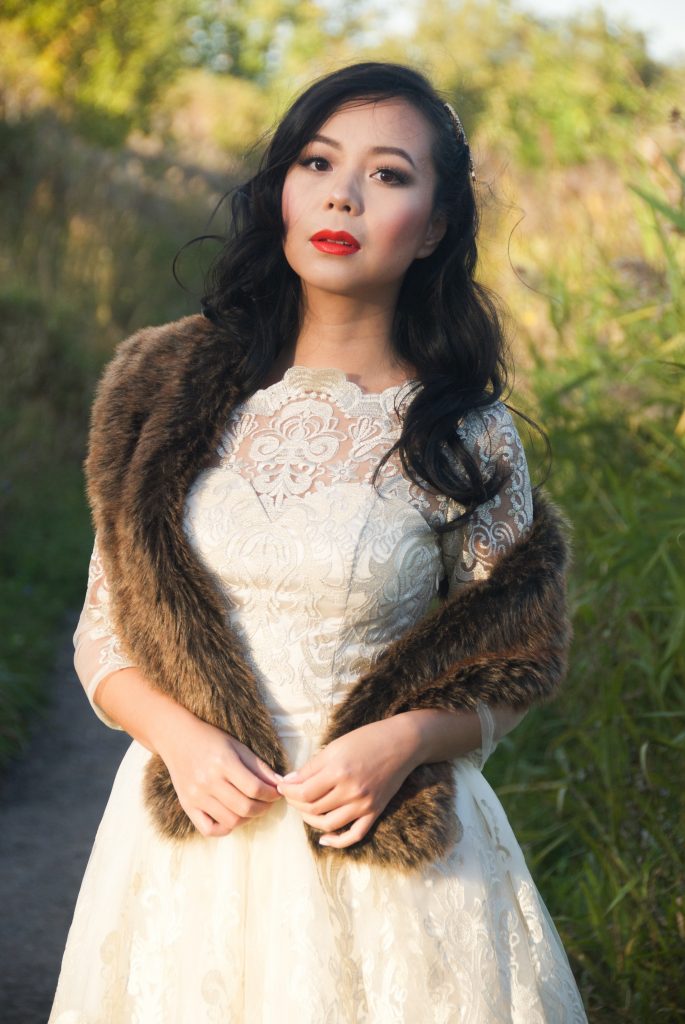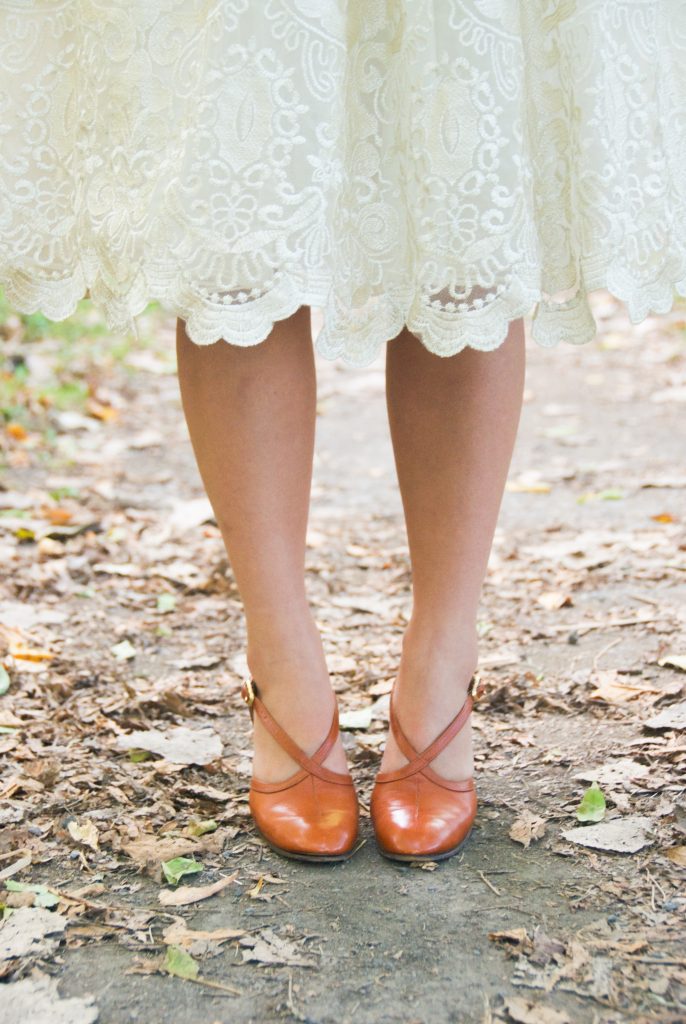 Chi Chi London dress / Restoration Hardware stole (old) / vintage pumps
You may notice these photos are lacking in pink hair. No, I haven't gone back to my natural colour and grown an extra 8 inches of hair overnight. I took these photos a while ago and never posted them. But I thought the vibe was PERFECT if you're going for a '40s/'50s party look this Halloween.
This "costume" is basically built around a midi dress with a boat neck, and a fit and flare skirt, with extra flare. A faux fur stole and vintage pumps make the perfect accompanying accessories. Be sure to curl your hair and rock a red lip to complete the look. And if you can find one of those super long cigarette holders (such as this one) and a pair of vintage gloves (like these), even better! You'll be the swankiest dame at the party!
Belle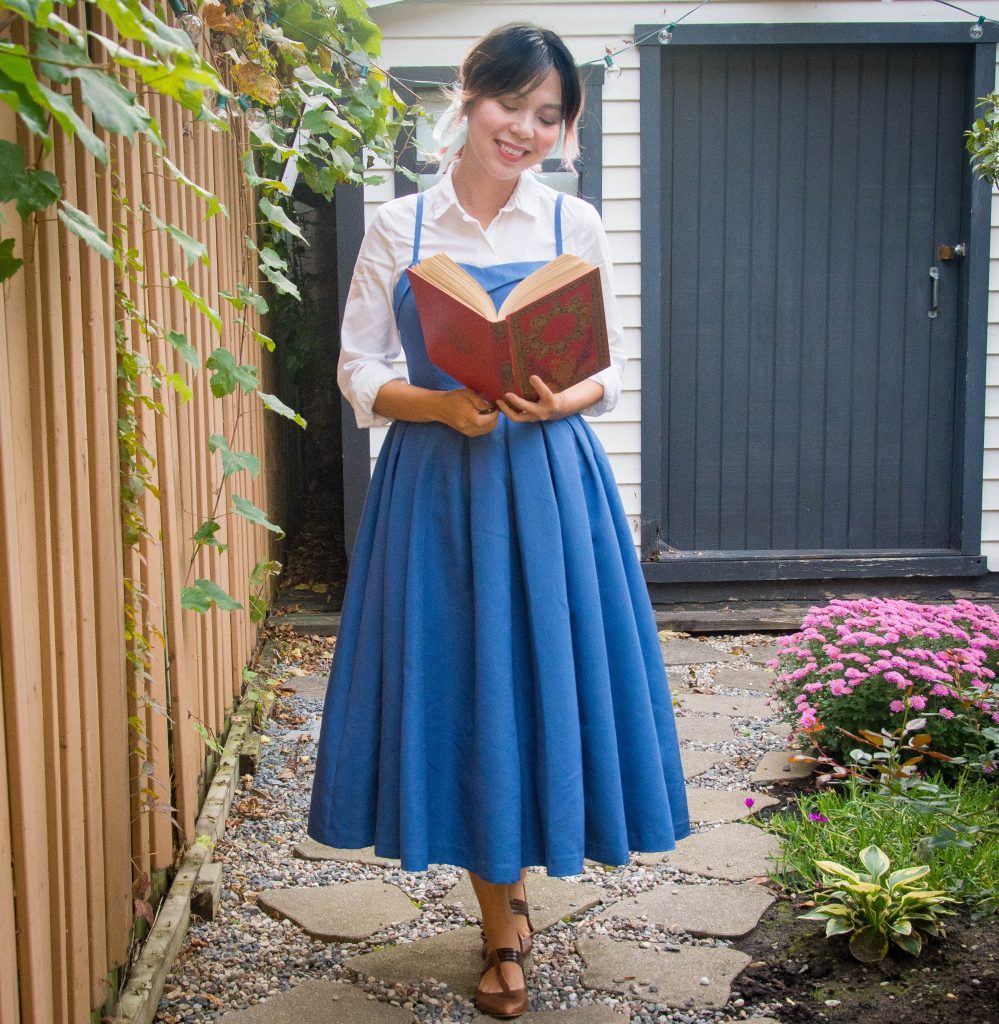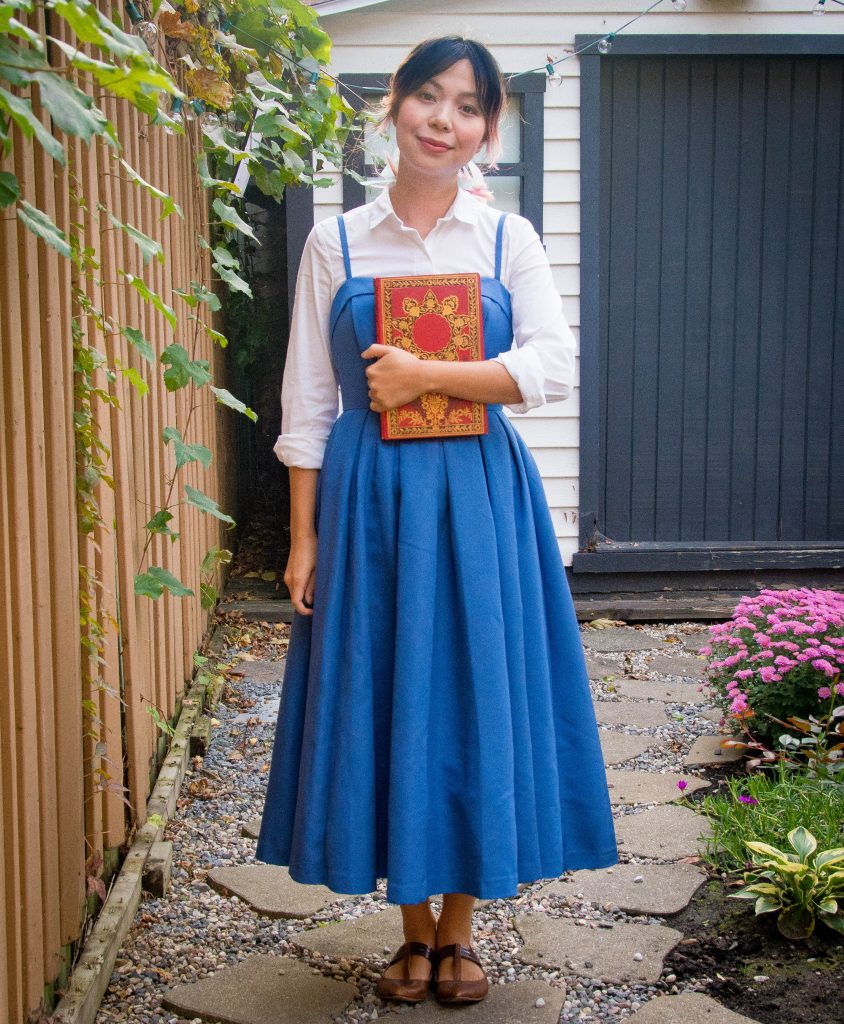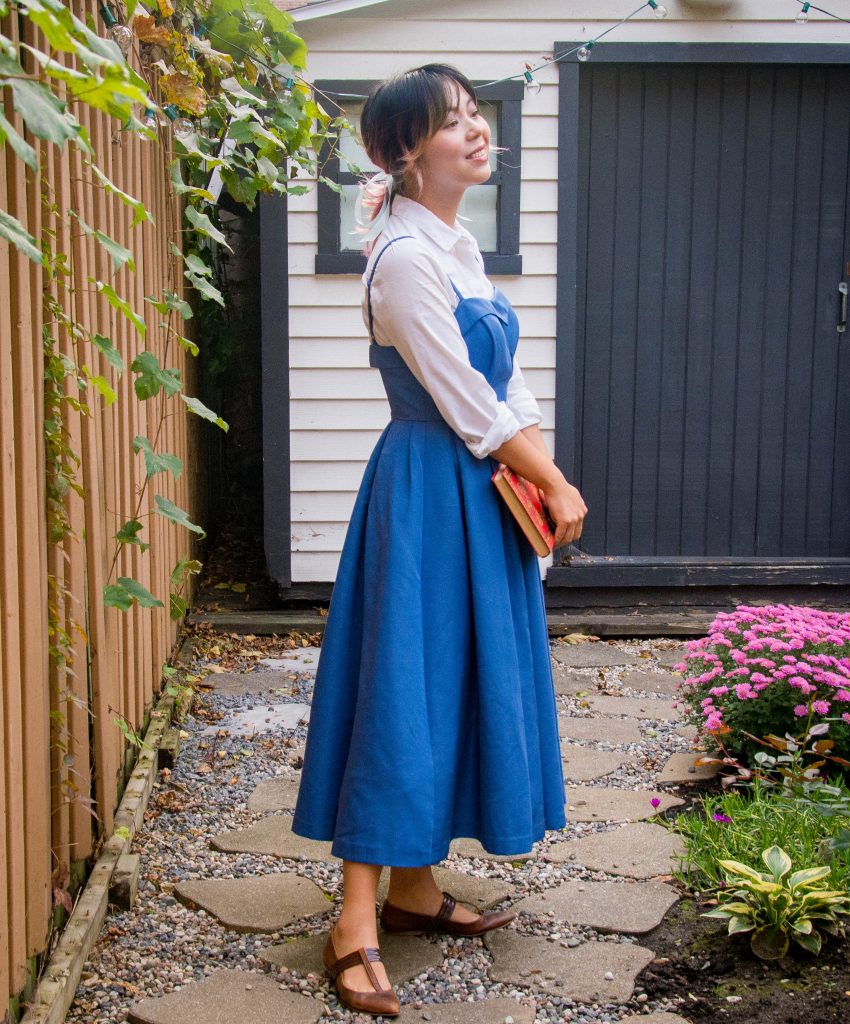 Modcloth dress (old) / H&M shirt (old) / vintage flats
Talk about lazy costume…I didn't even bother getting a plain white apron to complete the look. But to be honest, I don't think you need it. One look at the blue dress with a white blouse underneath, and I think most people will know who you are. Use a vintage-looking book as your only accessory and it makes it even more evident! You can also use a candelabra or basket as substitute or additional accessories.
So, what are you thinking of being for Halloween?
xoxo