We headed over to the Ritz-Carlton this weekend for a bit of birthday afternoon tea. My go-to high tea place in Montreal used to be inside the Birks jewelry store downtown but unfortunately, they are closed now, so we decided to try out the Ritz.
The decor and ambiance was super fun and fancy! It felt very much like a grand hotel I could never afford to stay at. The food wasn't as good as the Birks' afternoon tea, but it was a happy birthday nevertheless.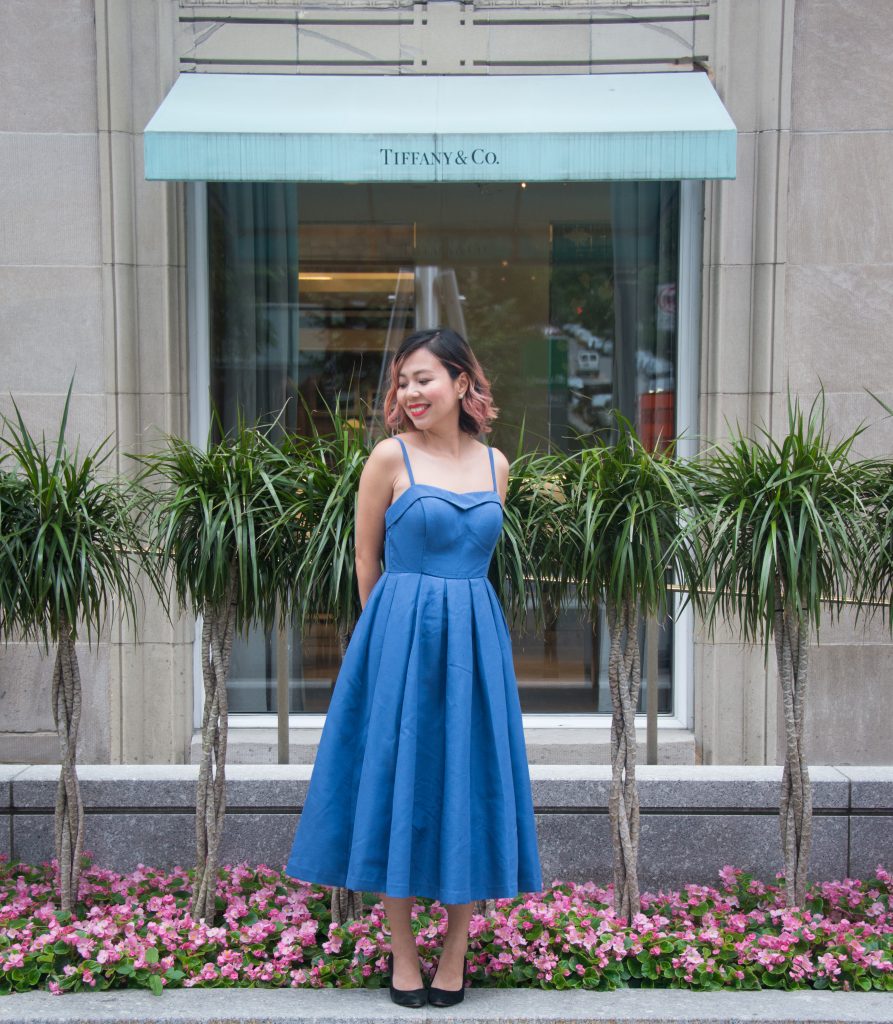 Dress – Modcloth (sold out)
Handbag – vintage
Wedges – Winners (old)
Sunnies – vintage
Do you know of any good afternoon tea spots in Montreal? Please let me know in the comments!
xoxo