Checks, plaid, tartans….I don't exactly know the technical difference between all these patterns, but all I know is, as soon as September rolls around, it's what you can most often find me donning, year after year.
For me, fall is synonymous with plaid, just as summer is synonymous with floral dresses and winter means cozy turtlenecks. Whether your signature style is vintage, modern, casual or cool, I think plaid and checks are for everyone. Here are some easy ways to rock the look this season!
Plaid Shirt
The easiest way to embrace plaid and checks alike is via the classic plaid shirt. There's a reason this look has been around for decades. Nothing is more casually cool than a plaid button-down! And if you want your look to be kicked up from casual to chic, you can throw on some jeans, a leather jacket and a pair of converse. Et voila! A casual chic fall ensemble that still makes a statement.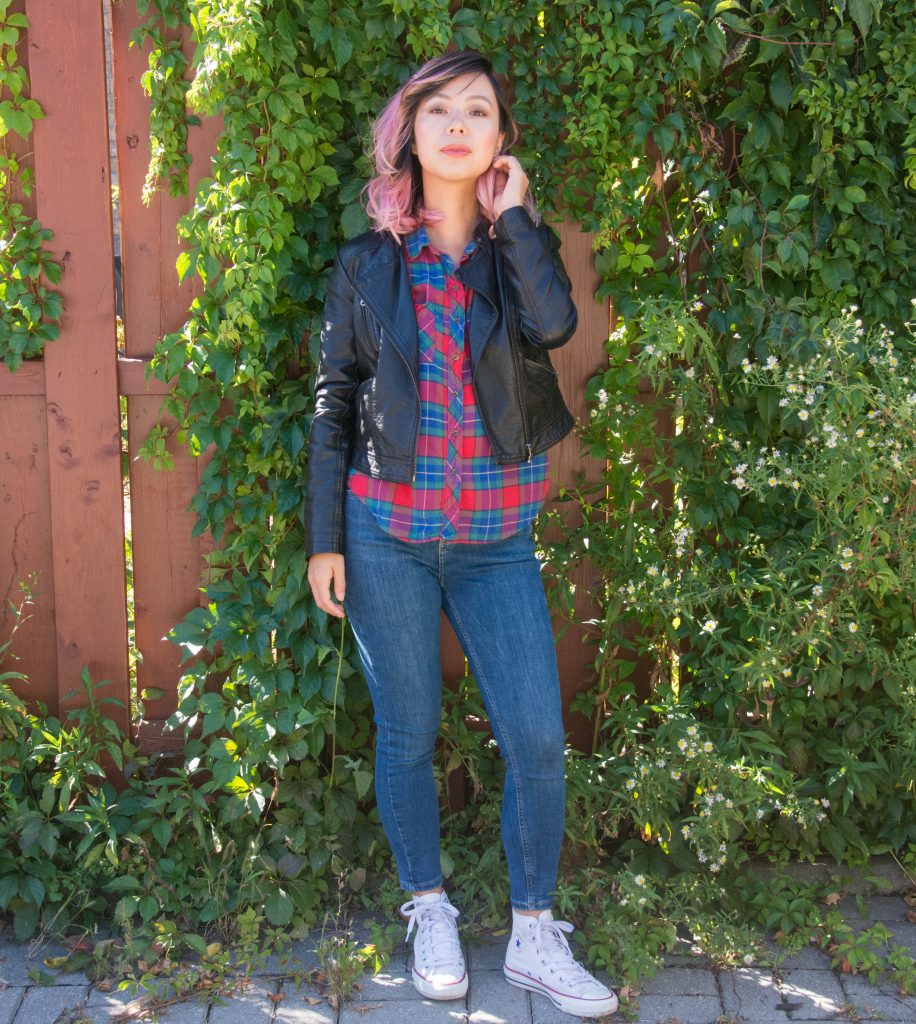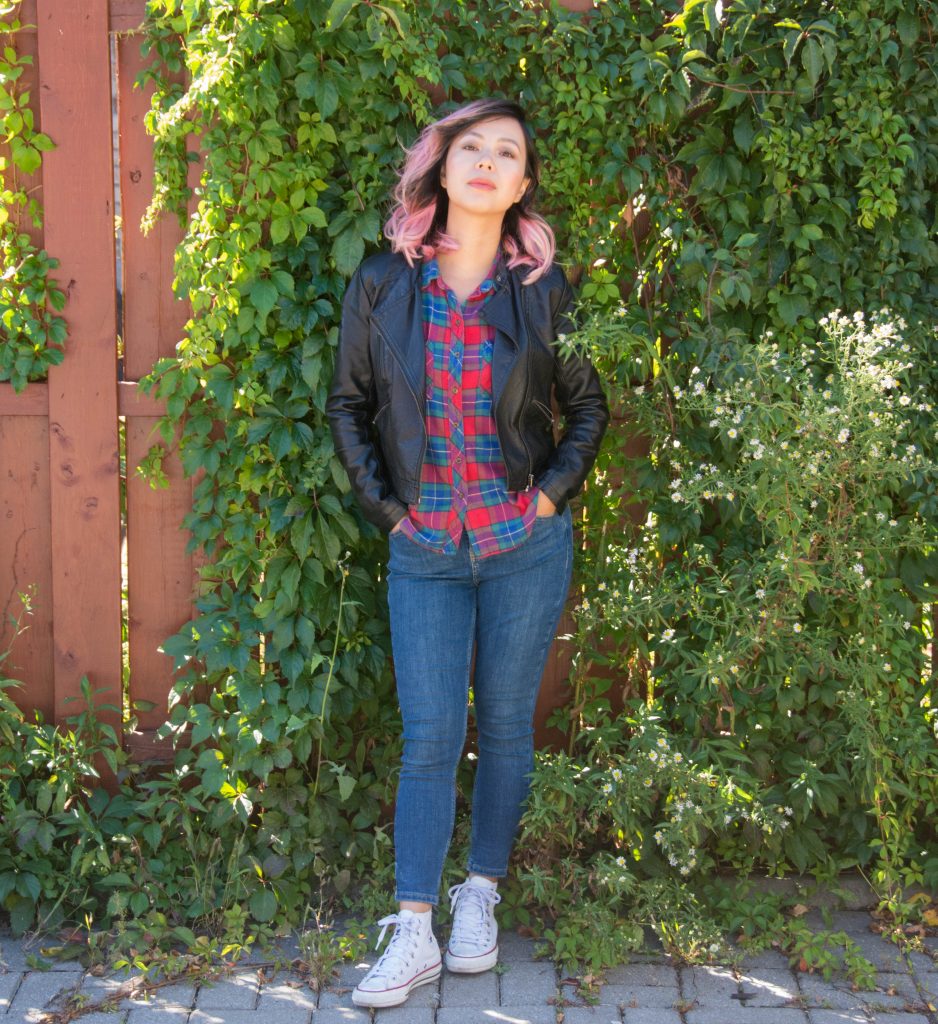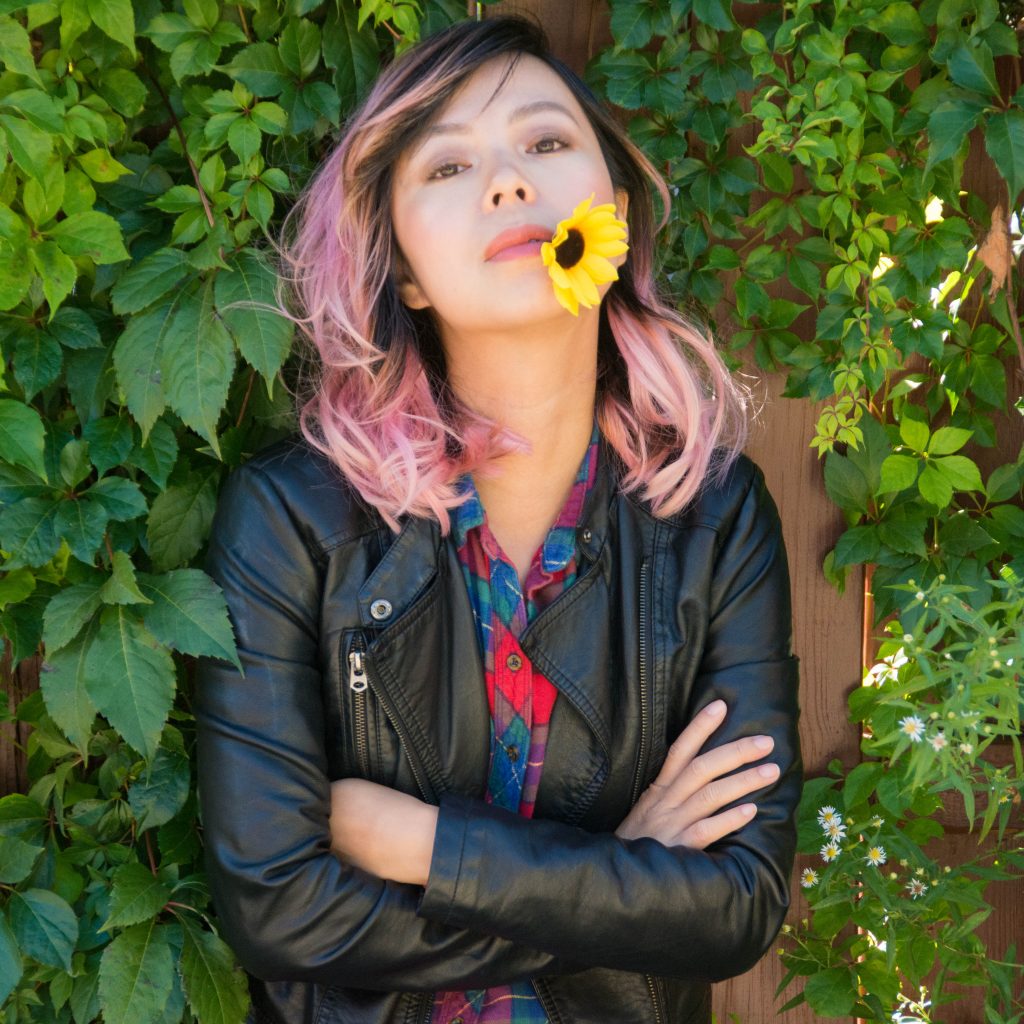 Forever 21 shirt & jacket (old) / Topshop jeans / Converse sneakers
Plaid Scarf
If you wanna flirt with some plaid without committing fully to a "look," plaid accents are the best way to bring some interest to your fall wardrobe without looking like you're wearing a costume. I am the first to admit, my favourite fall outfits make a kind of costume-y statement I know not everyone is into. But pair a plaid scarf with a neutral jacket and bottoms, and your plainest of ensembles will be reinvigorated.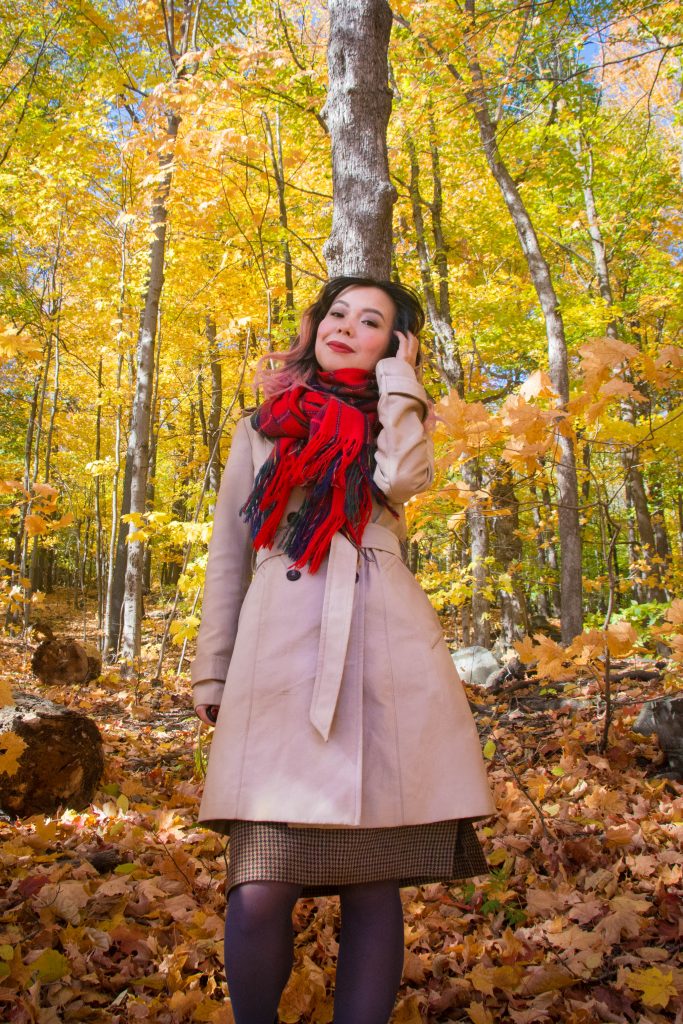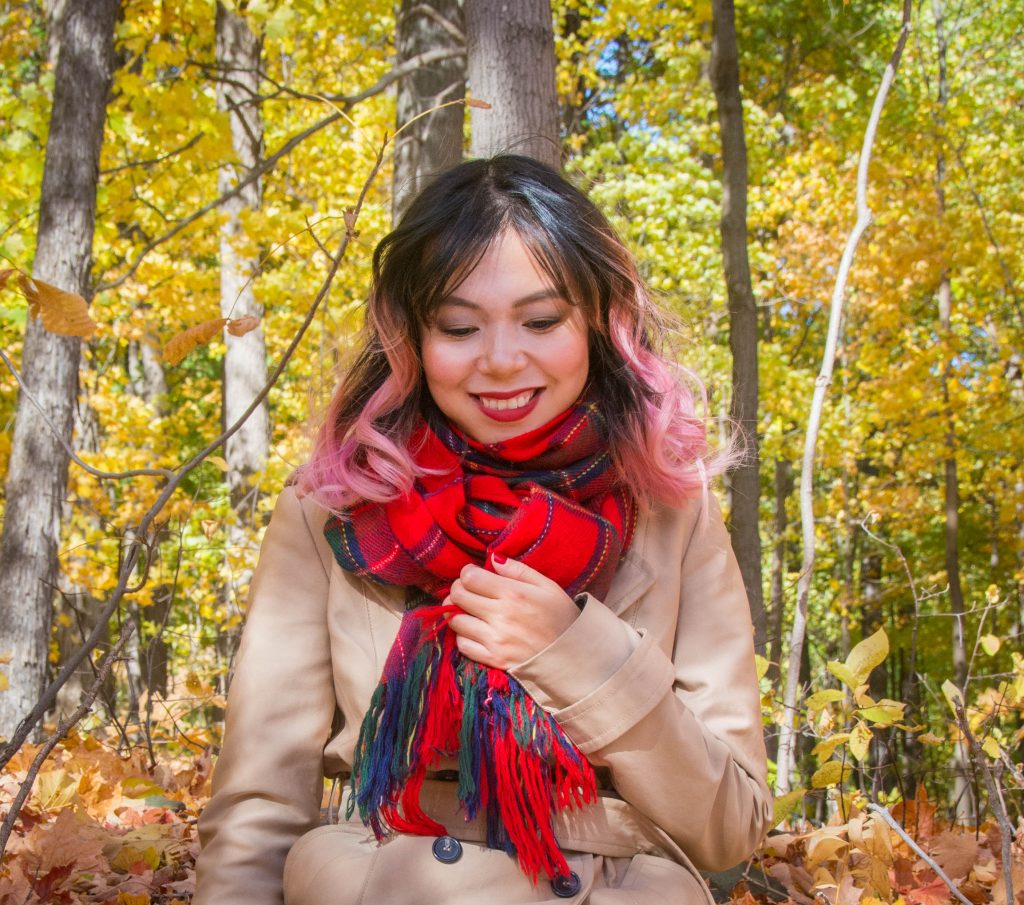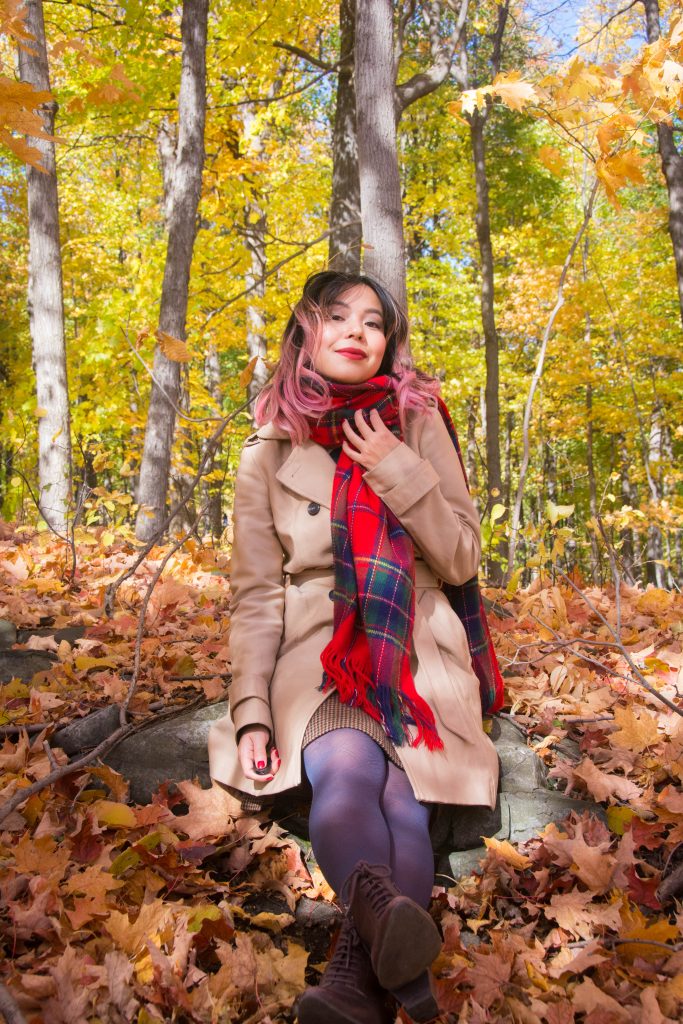 Zara trench coat (old) / thrifted skirt / Nine West boots (old) / scarf (old)
Checked Trousers
If you've followed my blog for any amount of time, you must know by now how much I love whipping out the menswear for fall! A pair of checked trousers is a must in any vintage or menswear fashion lover's wardrobe. Even if you don't want to go full ham on the vintage look like I often do, a pair of checked trousers is a great piece for any professional or office worker. They look great with any sweater or blouse, and are actually super versatile!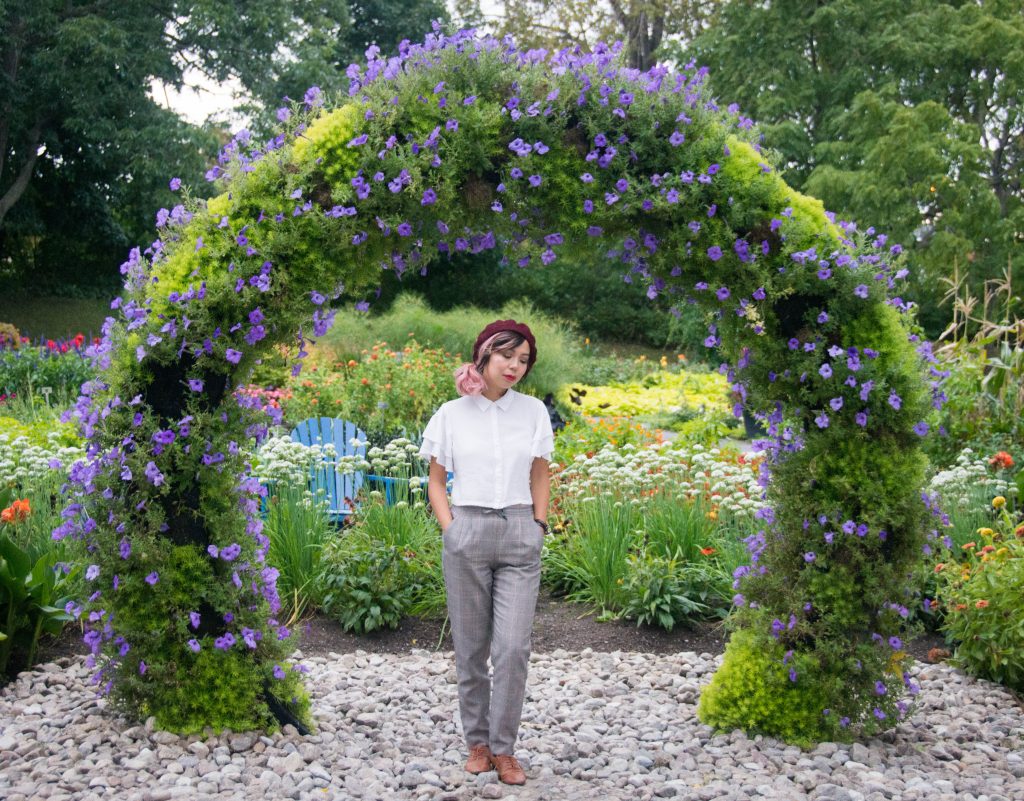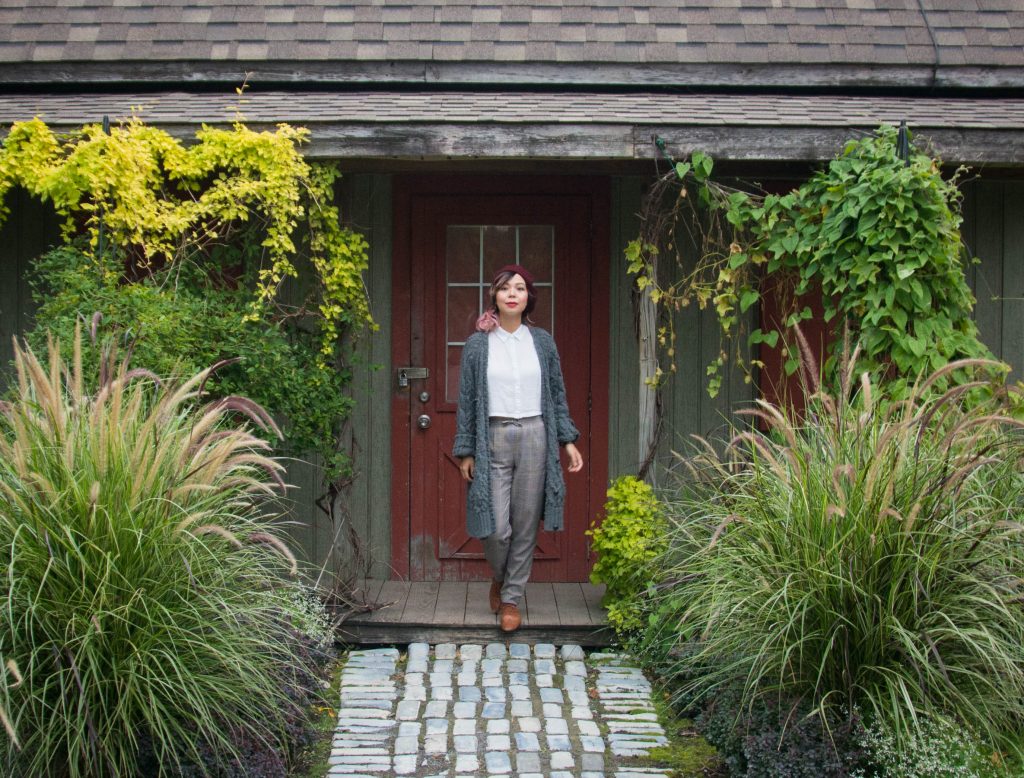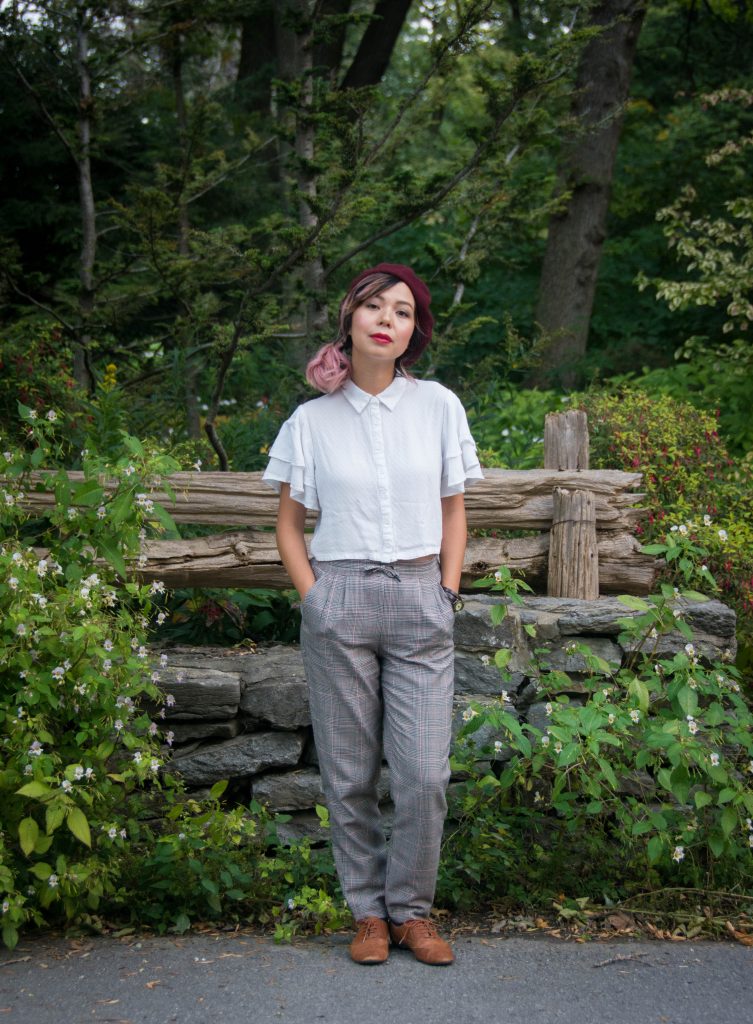 Simons trousers (similar) & beret / F21 blouse / Le Chateau shoes (old) / Zara sweater (old)
Checked Skirt
This flared, checked midi skirt is probably the most statement-making piece in the whole plaid roundup! Personally, I have to go where the vintage inspiration takes me, so I often wear it with a neat blouse, cute cardigan and my favourite beret. But you could easily pair a skirt like this with an oversized turtleneck or any cozy sweater to bring it back to this century. No question about it, this skirt packs a punch and it's one of my favourite pieces for fall!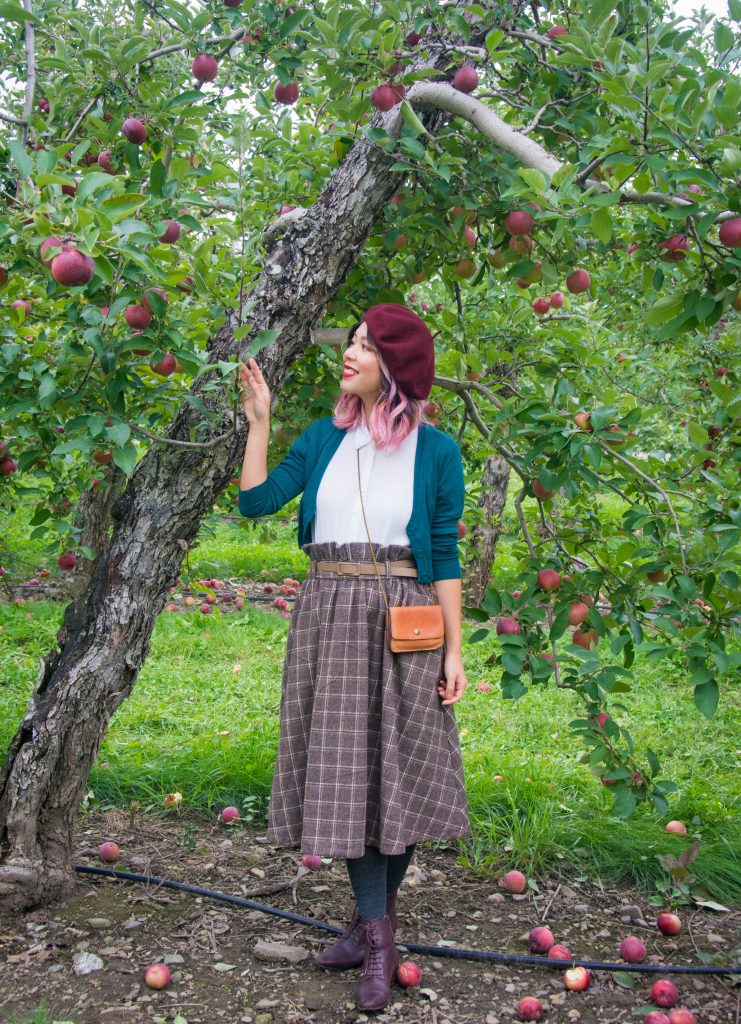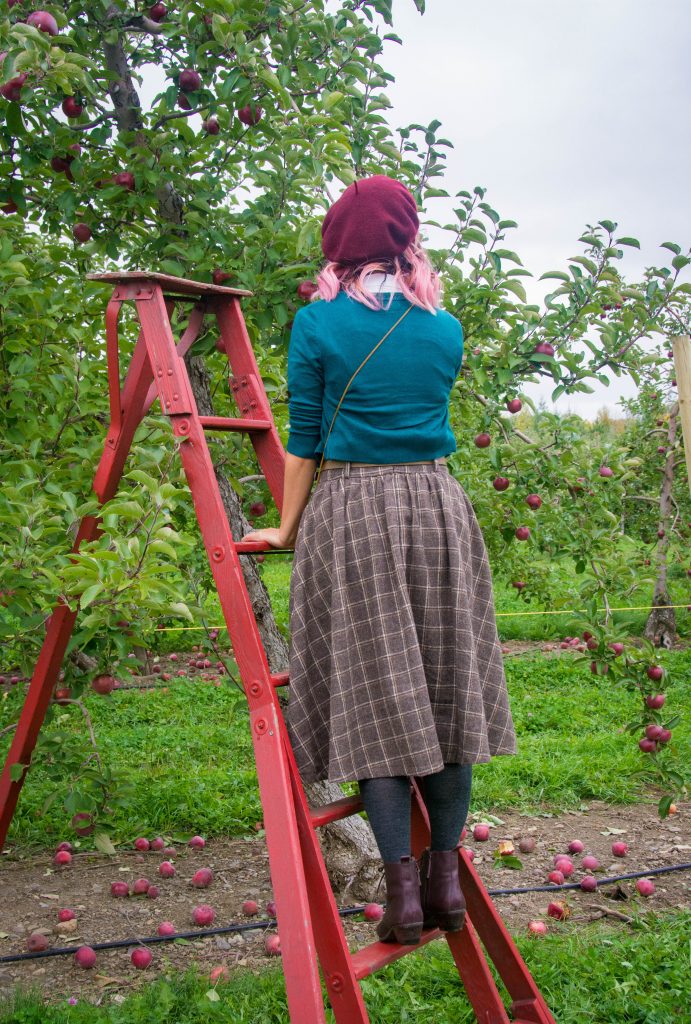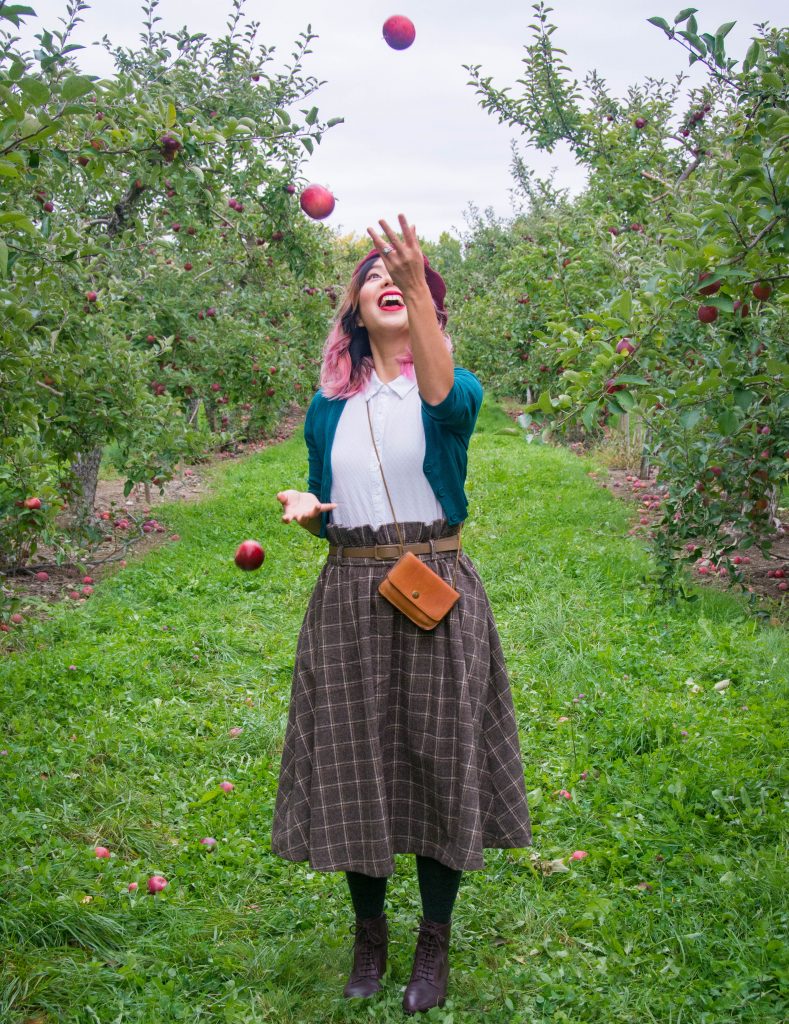 Lindy Bop skirt (old) / Unique Vintage cardigan / Nine West boots (old) / vintage purse / Simons beret / F21 blouse
So what are some of your favourite ways of using plaid in your fall wardrobe?
xoxo