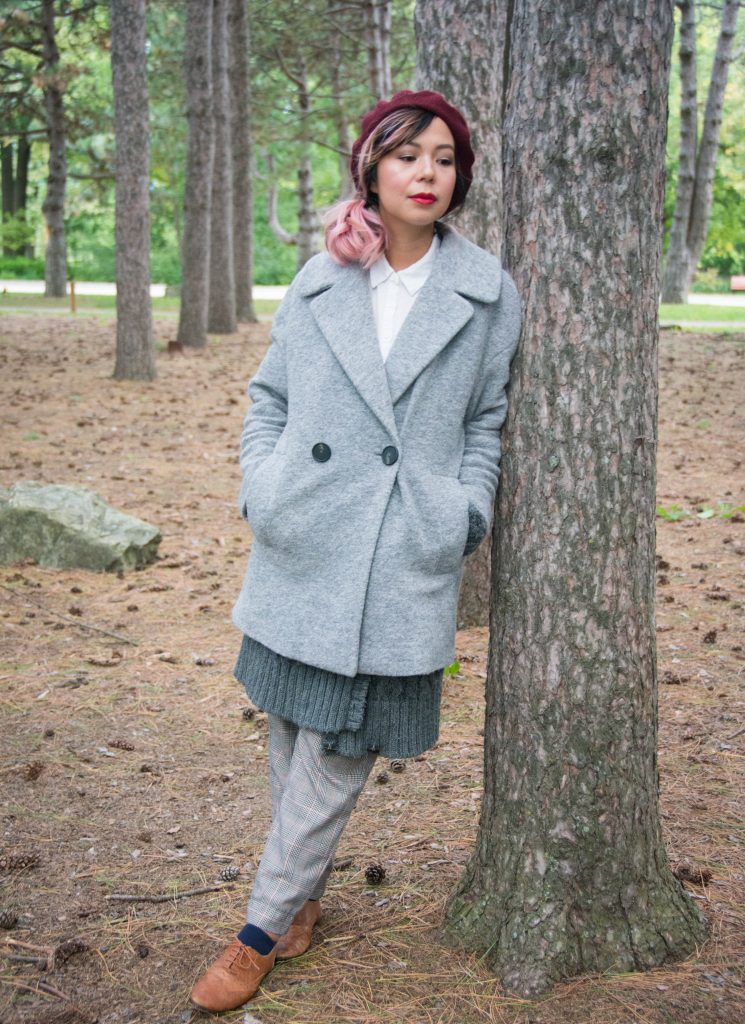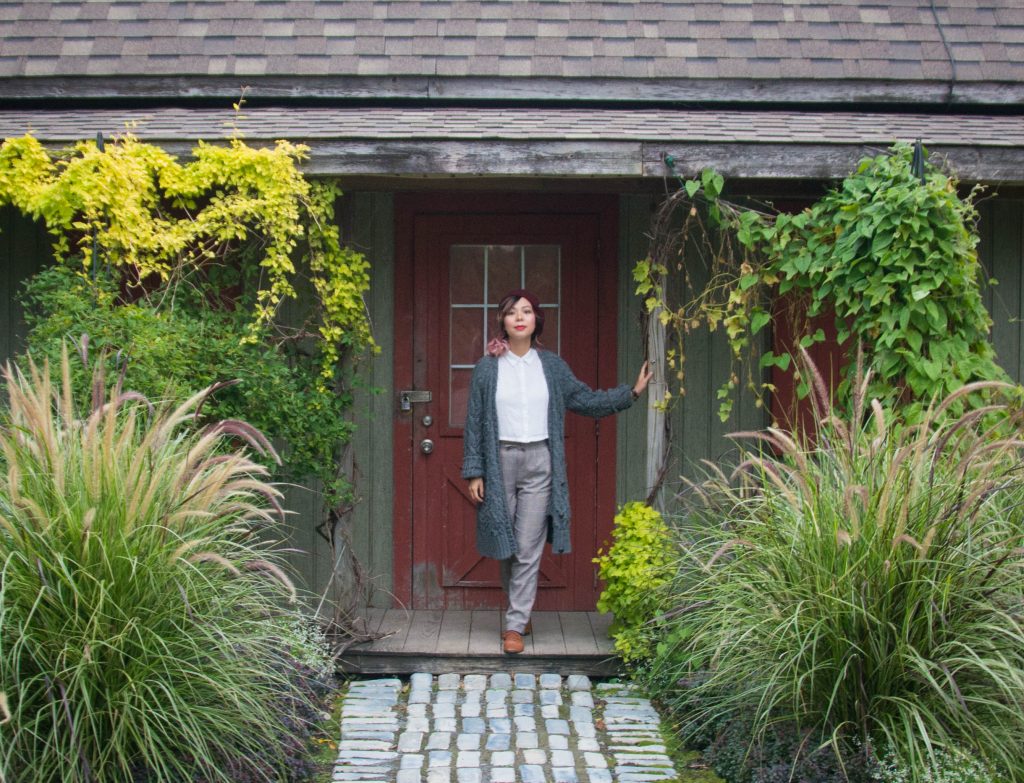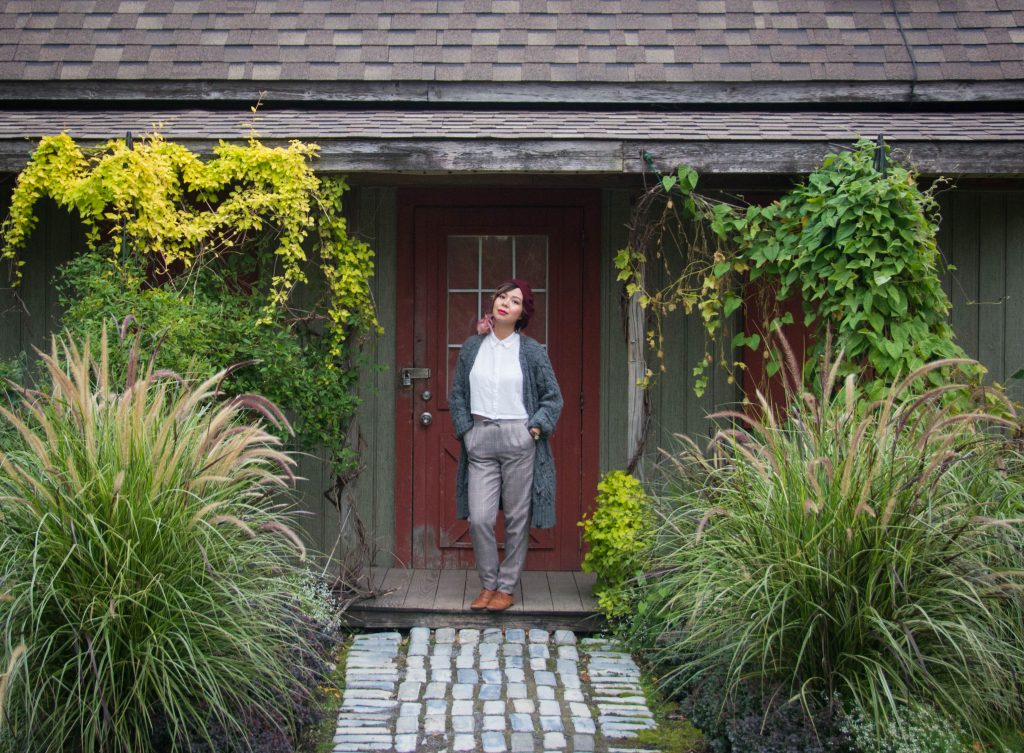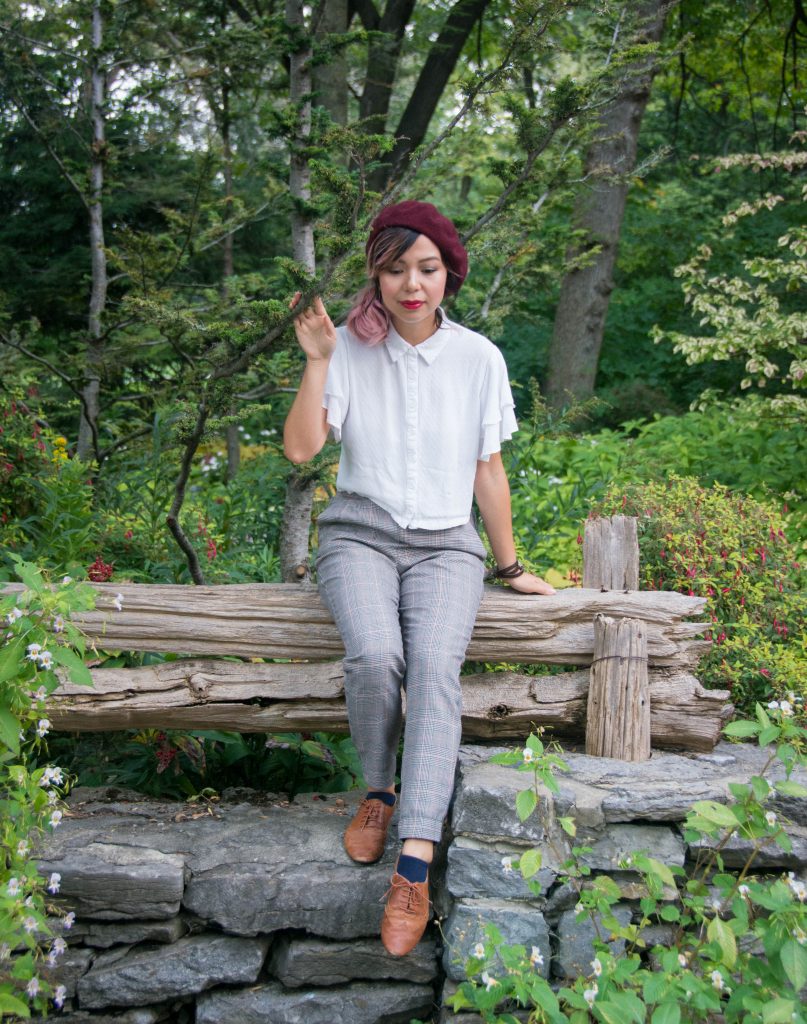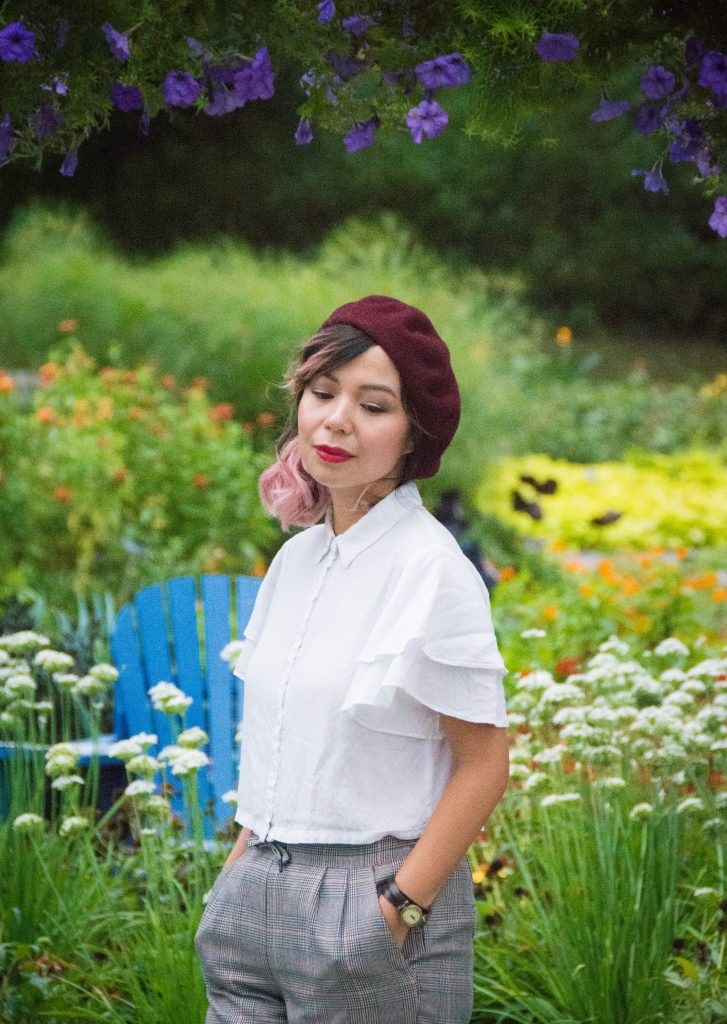 Simons trousers (similar) & beret / F21 blouse / Le Chateau shoes (old) / Zara sweater (old) / Mango coat (old)
If I had any kind of signature look, it would probably be a floral dress, but I have to say, vintage menswear fashion holds a really special place in my heart. I know I can sometimes take my "looks" a little far and it ends up looking like a costume or something, but I just can't help it! Part of the excitement of fall for me is always getting out the checked trousers, pretty blouses, cozy cardigans and whimsical berets.
I don't know if it's the poignancy of the post-war era that I find so beautiful and intriguing or if it's simply that when the temperature starts to drop, I'm overcome with a feeling of urgency, a need to bang out as many cute looks as possible before I have to start living in what I affectionately call "double-pants" hell. (Double pants is exactly what it sounds like.)
Luckily for me, the fashion world seems to agree with me on this point and menswear-inspired looks can be found everywhere, from the international runways to all the Forever 21s of the world. There are times when my fashion passions are not shared by the masses, but this is not one of those times!
And so, you can probably find me relishing the last of the sunny days, full of brisk air and changing colours, in a smart button-up, a neat pair of trousers and even neater beret. Here's to a magical autumn, full of whimsy and poignant romance!
xoxo