It's been a long time since I've made a fashion post. Those always tend to slow down during the winter when I basically live in oversized turtlenecks, and leggings or sweatpants. But as I've barely left my house in over two months, my fashion game has been somewhat lacking for several months. I'm sure you can all relate.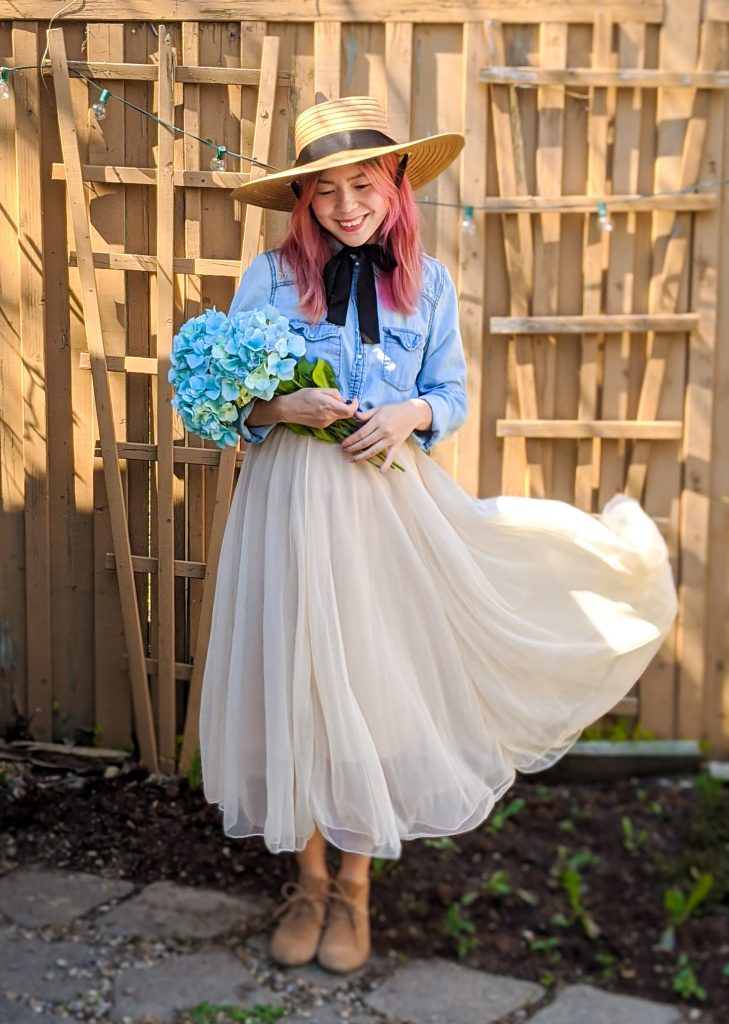 But with the weather warming up, and everything starting to bloom, I've been inspired to dust off my many skirts and dresses, and take a few dramatic twirls around the backyard. With my new favourite hat, of course. This cute straw hat with a ribbon tie is just perfect for gardening!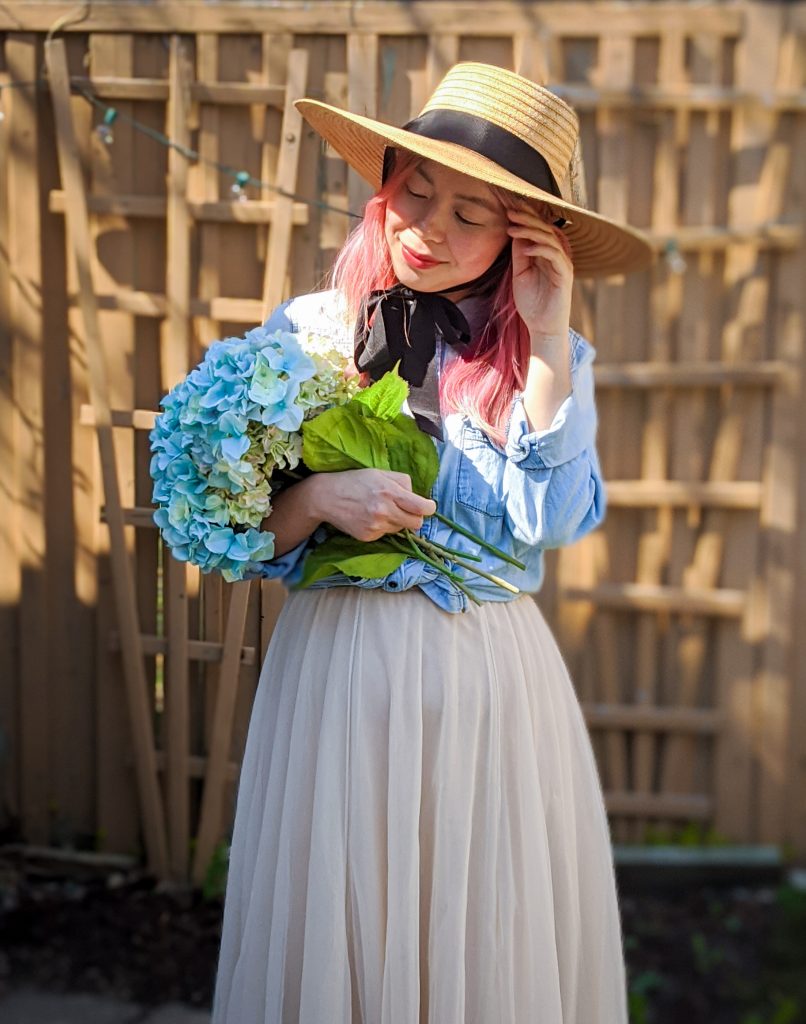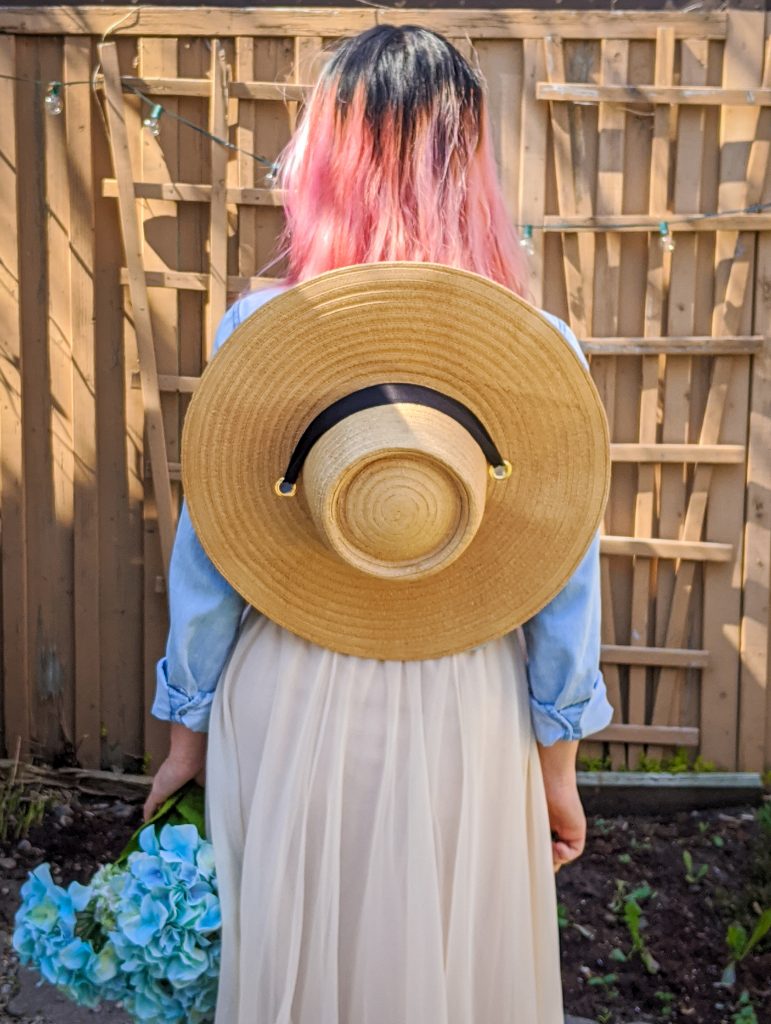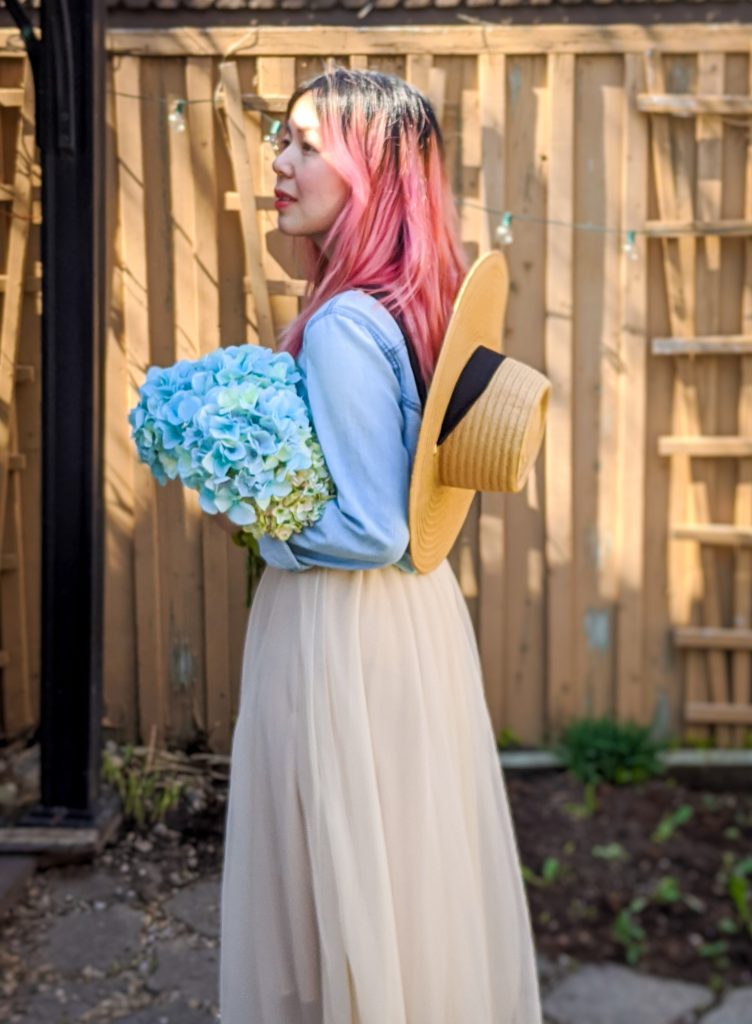 F21 shirt / Love And Lore hat / old skirt / Nine West booties
What are you looking forward to taking out of the old storage closet?
xoxo