I had been waiting our entire relationship (almost 10 years!) for Kyler to agree to do a couples Halloween costume with me and wouldn't you know it? All it took was popping out the cutest baby ever to finally get him on board with the idea!
And while I stayed true to my personal philosophy of picking a costume that uses my regular clothes as much as possible, this year's pick had to, of course, revolve around how cute I could make Theo. It really was not much of a challenge, if I do say so myself.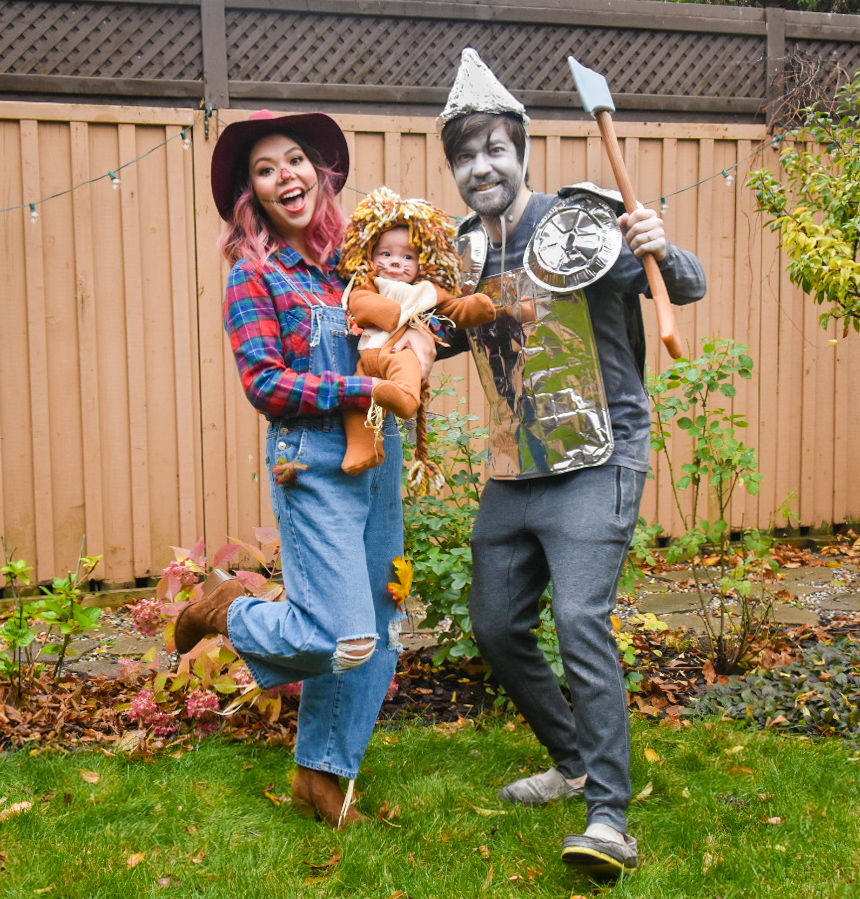 If you want to read about how I used a standard bear onesie and turned it into a baby lion costume, you can read about it here. Obviously my Scarecrow getup is 100% from the Atelier Jackie's Closet. I just sewed on some straw bits/leaves here and there to make it extra scarecrow-y, and put on some exaggerated makeup! And Kyler's Tin Man is made up of aluminum baking tins, a funnel wrapped in tin foil, and some metallic face paint.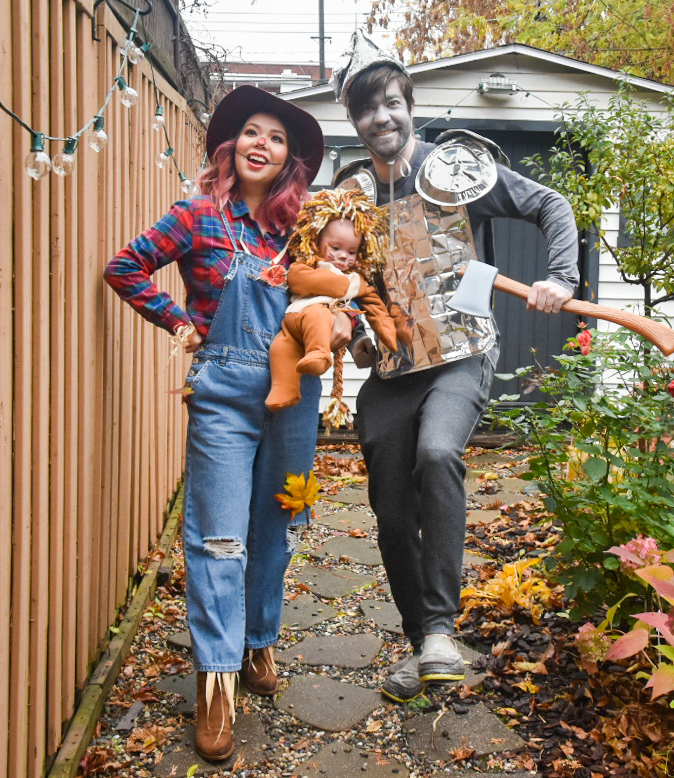 So, what do you think of our family Halloween costumes? Are you dressing up with your family? What are you going as? Give me some ideas for next year!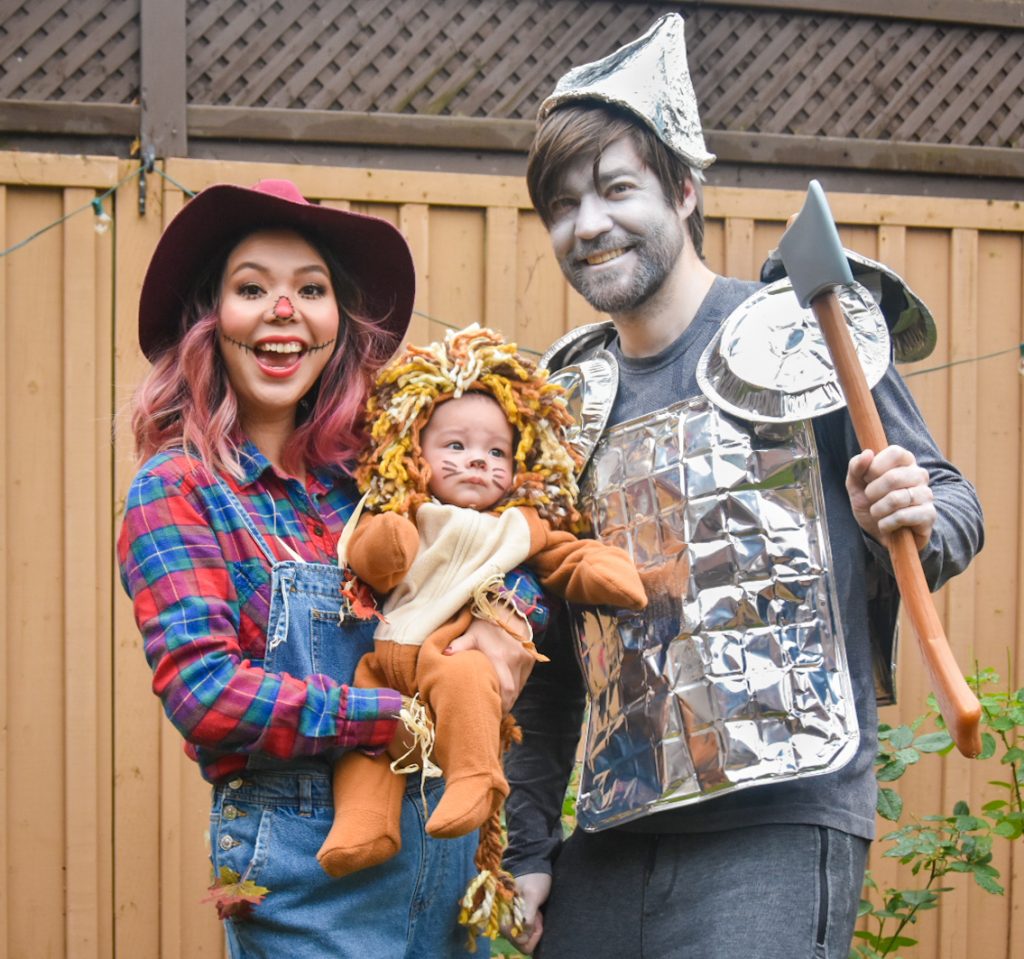 xoxo