It's been a few years that my winter staples have been 100% oversized sweaters (especially turtlenecks), leggings and sweatpants. Well, for whatever reason, this winter, I grew tired of this combo, and found myself craving something different. Truth be told, however, when you live in a northern climate such as Canada, your winter wardrobe options are quite limited.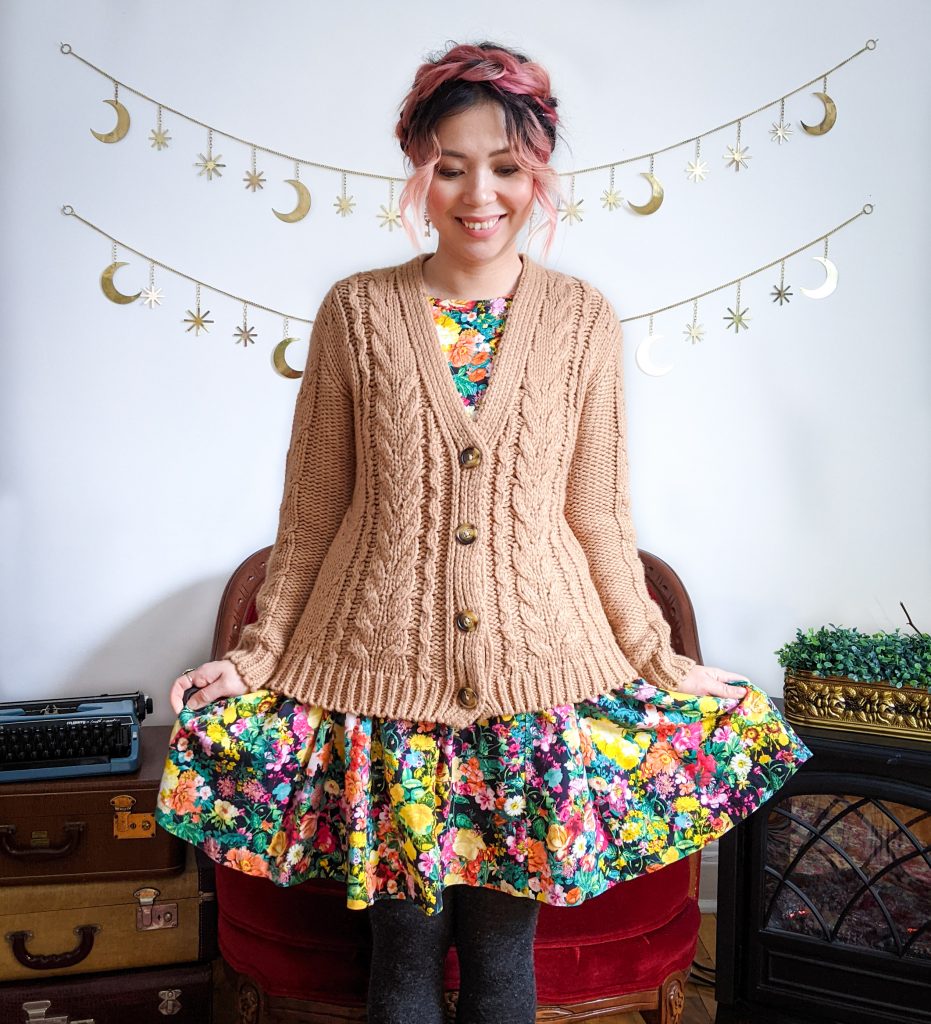 But fear not! I'm here to tell you, you have more options than you think. By investing in some warm cardigans and wool/acrylic tights, you can transform your summer staples into a functional winter wardrobe! Just imagine the dress/skirt possibilities…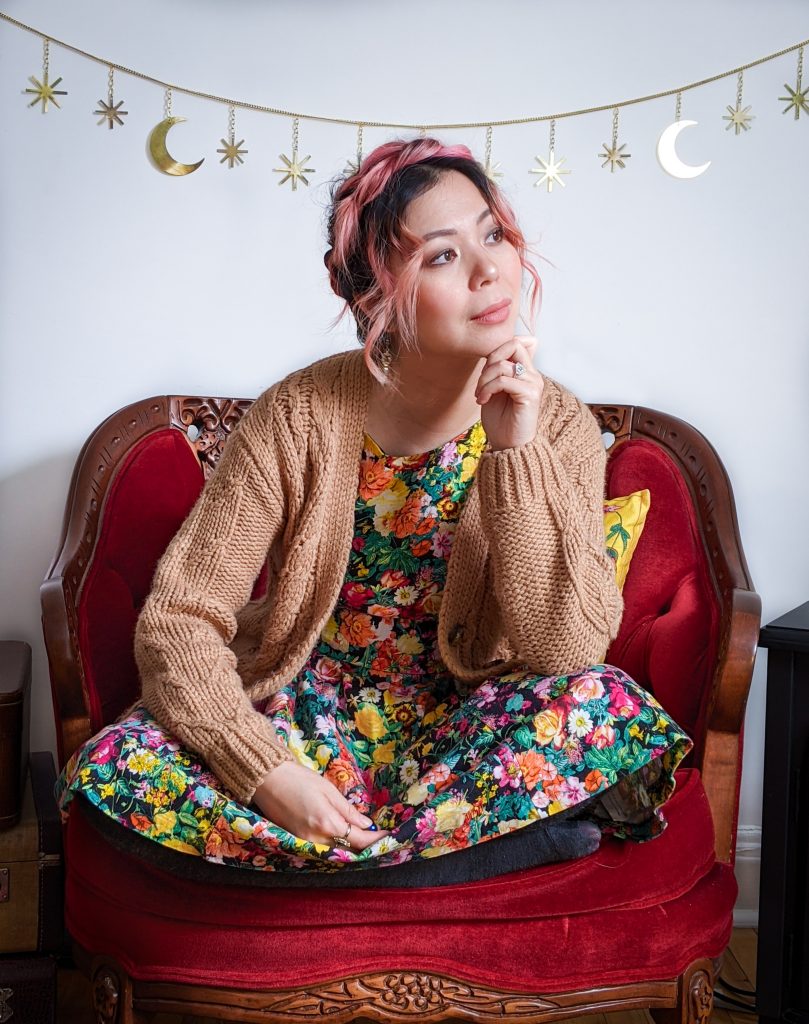 Now I'm not saying I'm gonna do away with all my sweaters and sweatpants, but just having the option to break up the outfit monotony with some floral prints and whatnot, is doing me a world of good. And you don't even need to invest in that many new wardrobe pieces. Simply substitute new cardigans with your existing sweaters. The key piece is really the warm tights, which you can find in most department stores.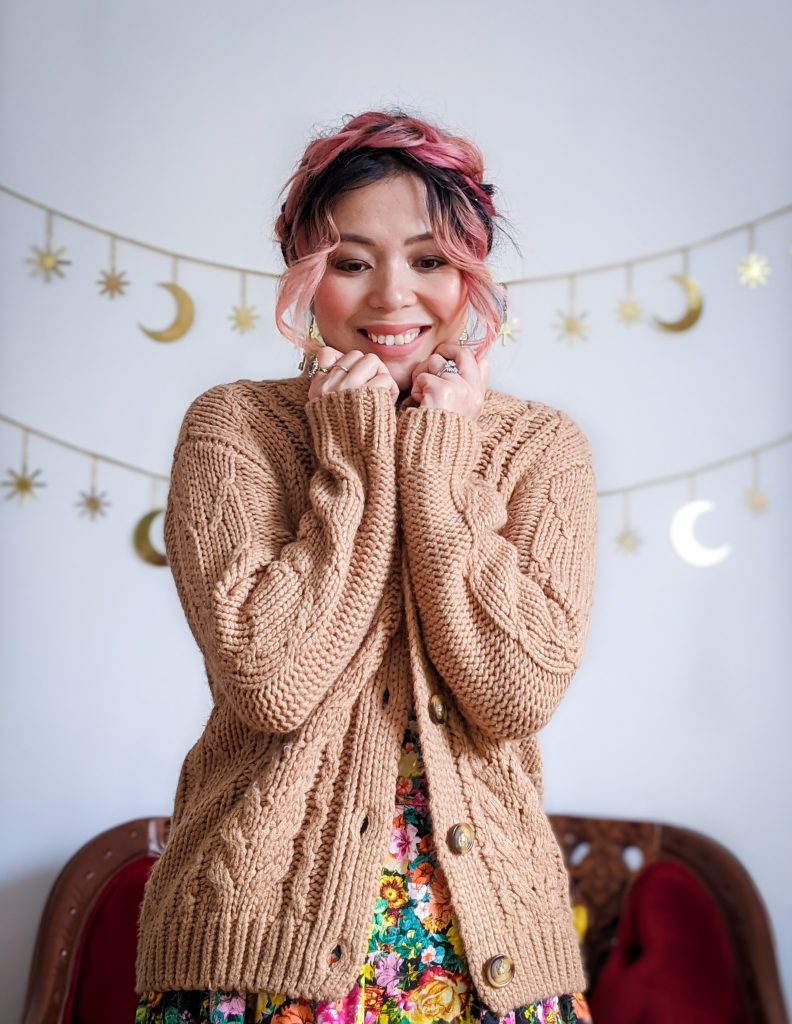 Maybe it's a combination of the pandemic dragging on or the anticipation of spring, but just putting on a pretty dress has reinvigorated my spirit quite a bit! I highly recommend it!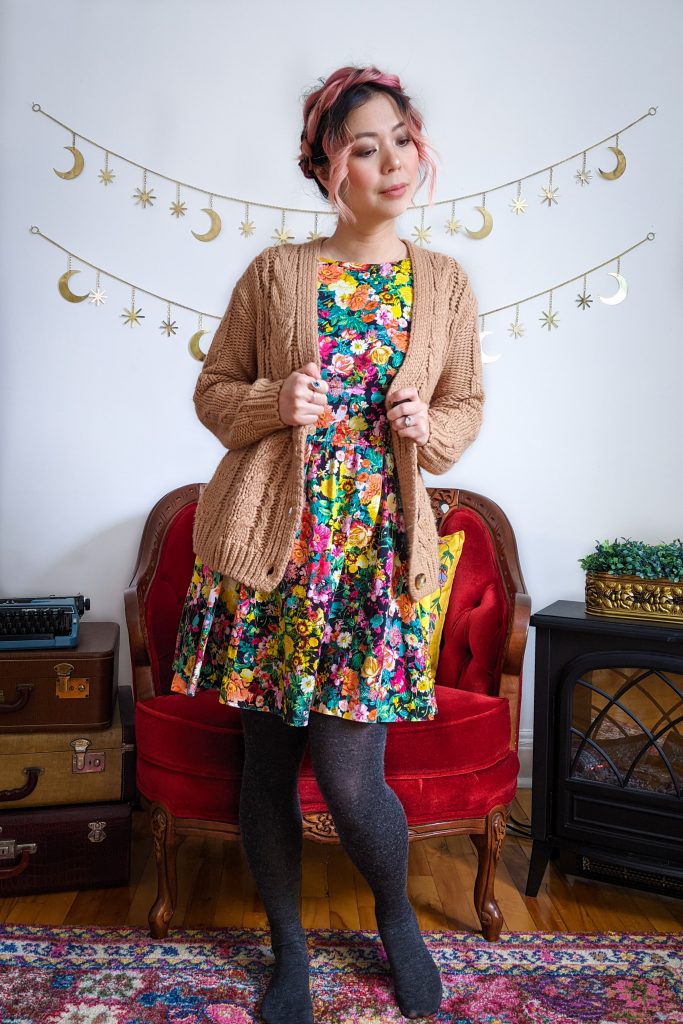 Simons cardigan (sold out, but this is similar) / Zara dress (old) / tights (I can't remember)
xoxo