I think it's no secret by now that gardening has really become my latest obsession. I've been thinking about it all winter, planning for the upcoming growing season, and doing as much indoor gardening as I can. I recently started indoor seed sowing in preparation for spring, and although there's a lot you can do in terms of gardening with the tools you probably already have (not to mention neat DIY options from household goods you can reuse) I like combining several of my favourite hobbies, in terms of getting gear. Namely fashion and interior design.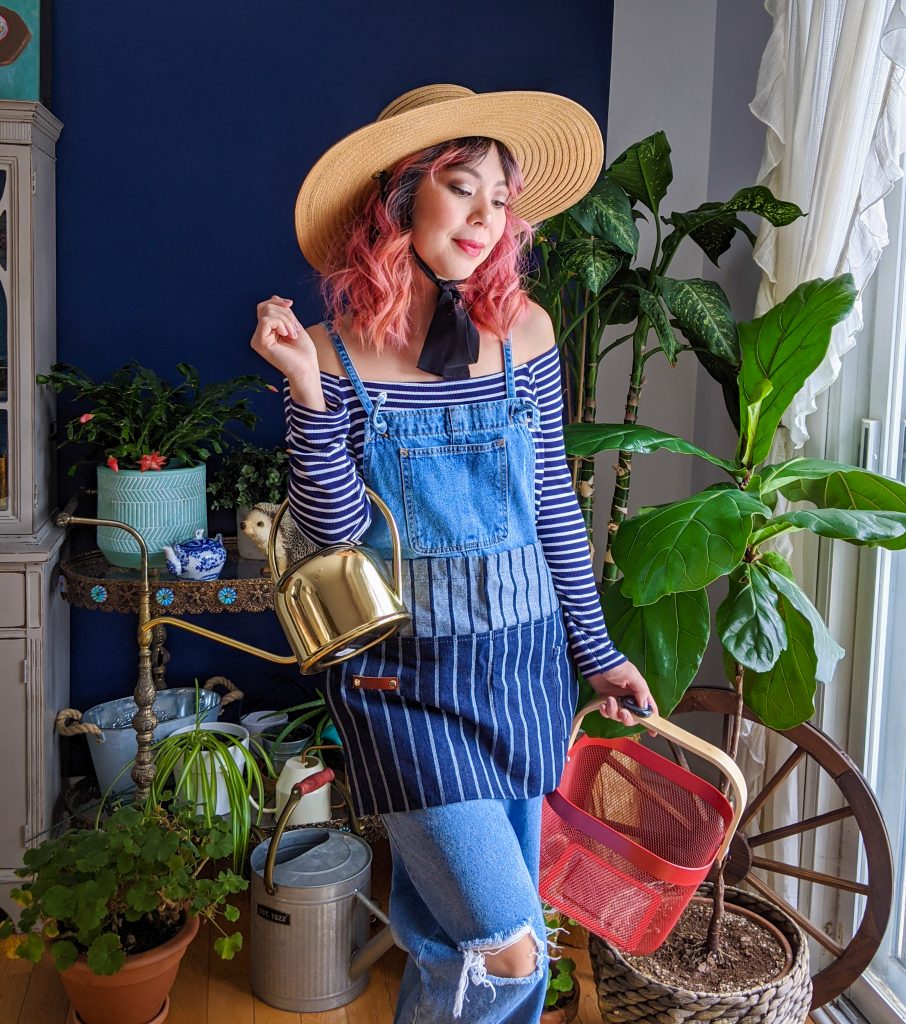 Of course, you don't need any of this stuff, but for me, cute gear makes everything more fun. So if you also want to add some fun interest to your gardening arsenal, read on!
Harvesting Basket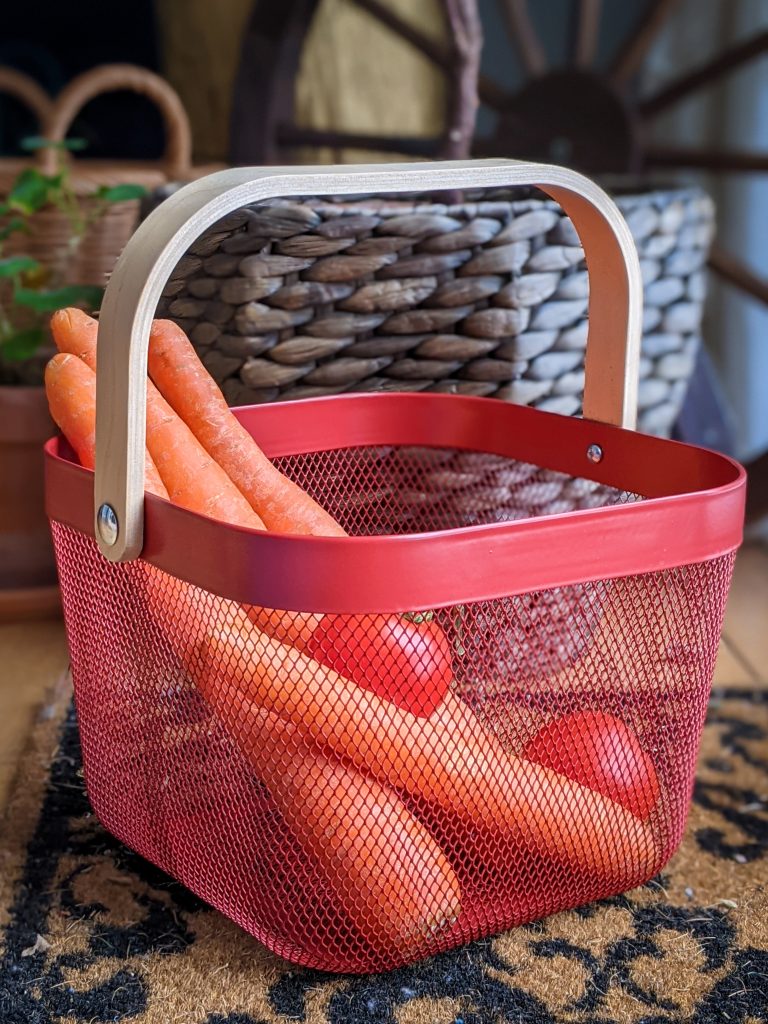 IKEA Risatorp basket
I got this basket specifically for gathering my crops when I harvest them. The basket itself is made of metal and there are tiny holes in it, which is perfect for spraying down veggies with the hose before bringing them inside.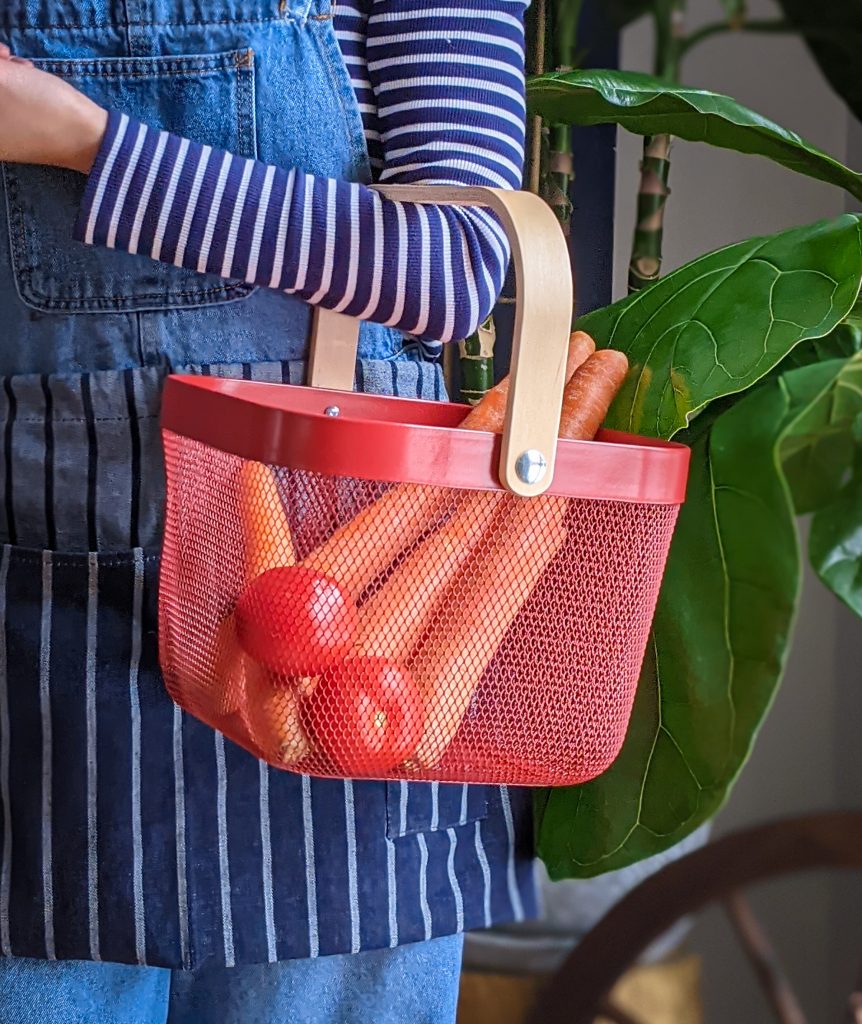 I haven't needed to use this yet since all my veggies are indoors, but it doubles as a really useful receptacle for holding your gloves, small tools, extra saucers or pots, and whatever else you have lying around that could use a cute place to live.
Canvas Apron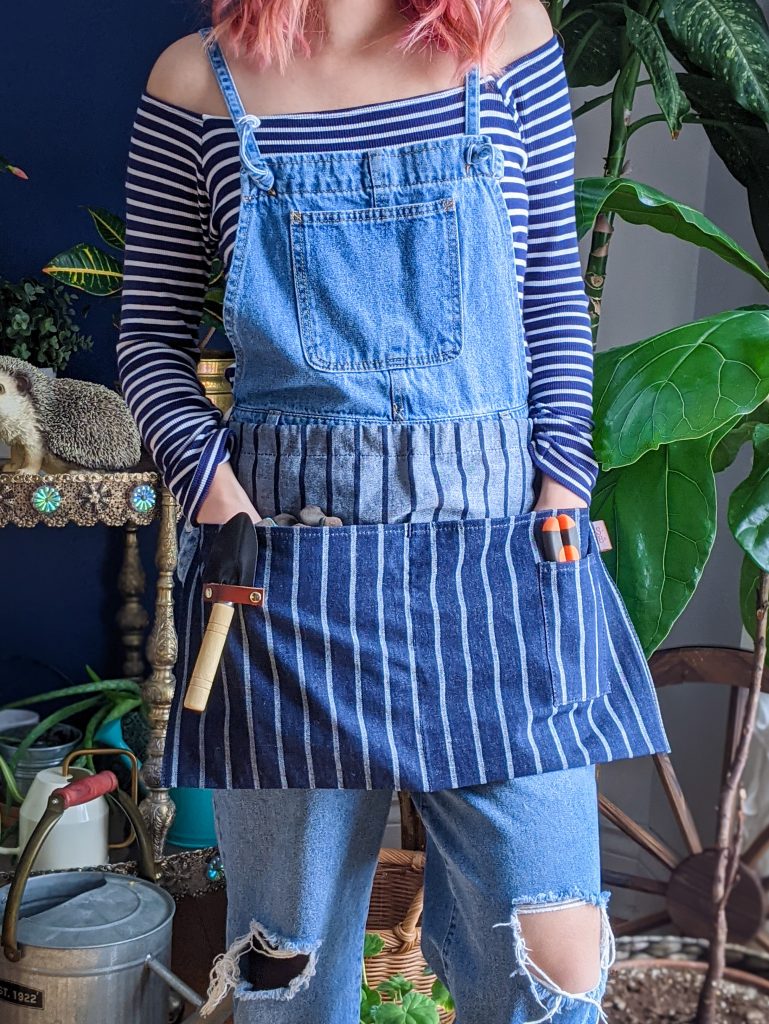 Sophie Conran waist apron
All last season, I had the problem of not having anywhere to hold my tools while I was working outside. I ended up using an old tool belt that I had originally gotten Kyler, but that he never used. It definitely did the trick, but it was kind of cumbersome to wear while you're bending down and getting up all the time. And I really didn't need so many pockets that were so shallow. That's why I decided to get this canvas apron instead!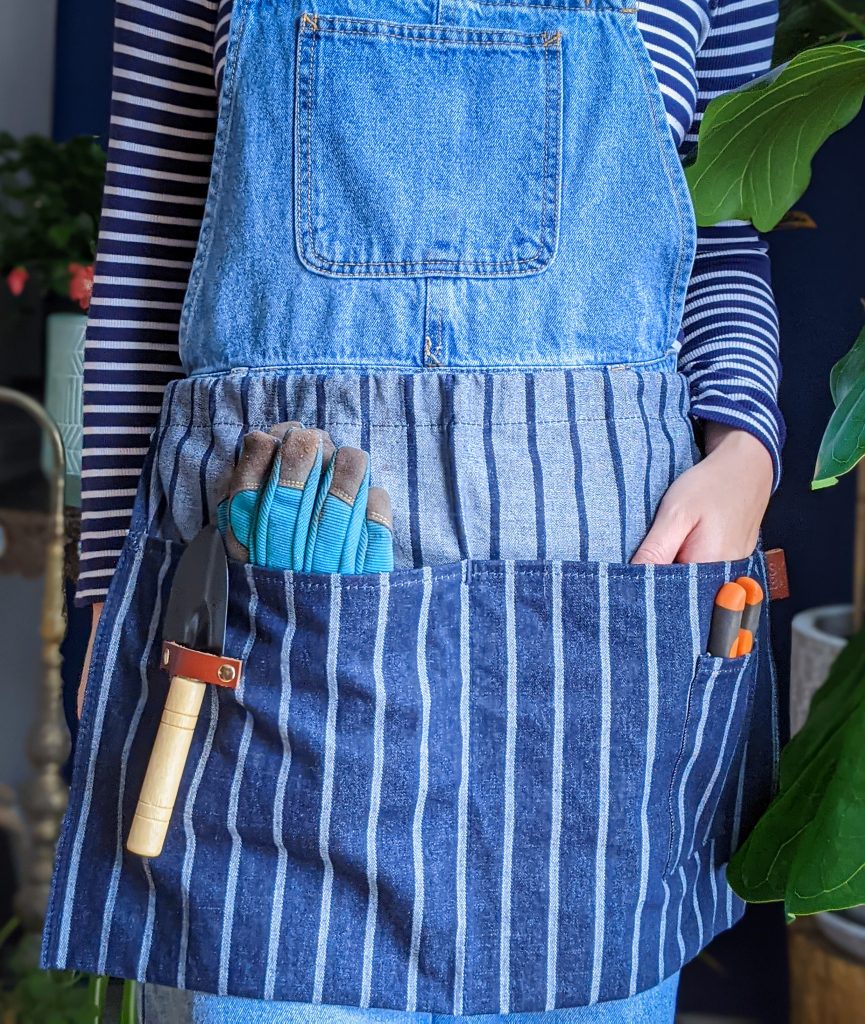 It has two deep pockets that are perfect for holding gloves, a trowel, labels, ties…pretty much all the little bits and bobs that you might need while you're walking around outside doing your gardening chores. The fact that it's an actual apron (aka, will keep at least part of your outfit clean) is just a bonus.
Wide-Brimmed Hat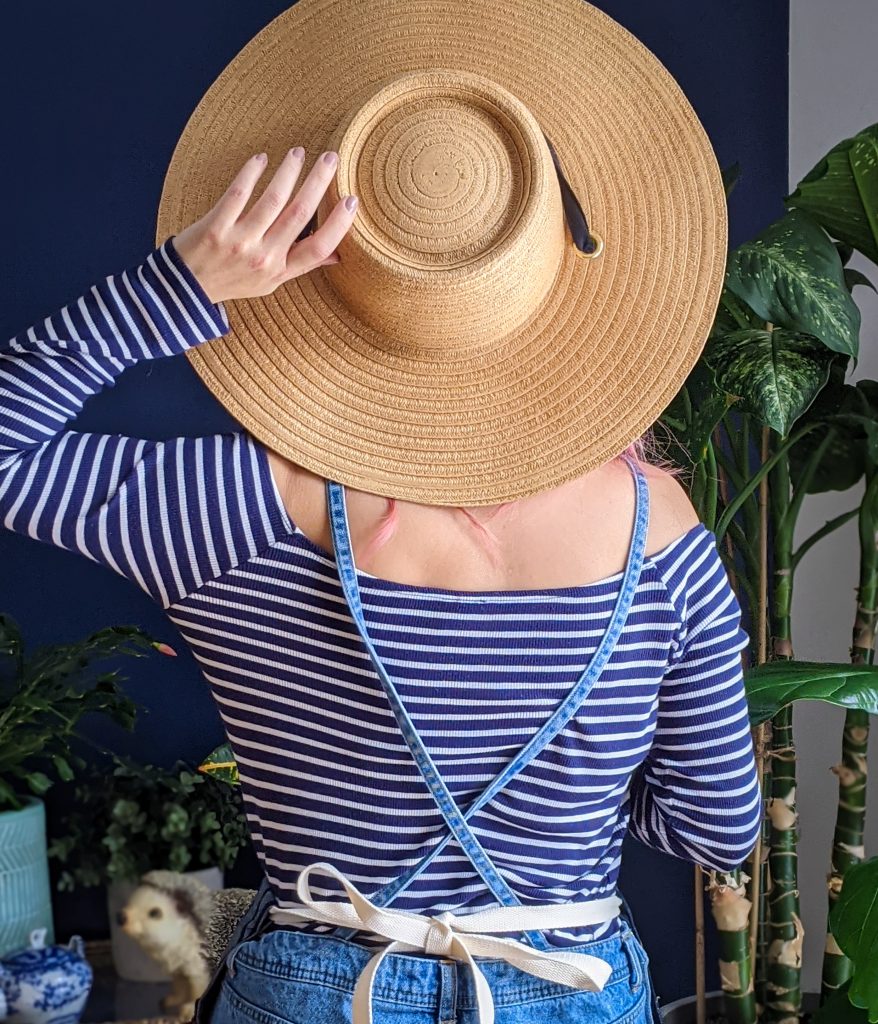 Love & Lore straw gardening hat (sold out but this is similar)
I got this hat last summer and loved it so much, I got a backup. I always tell people, when you find something you really like/fits you well – shoes, hats, pants, tools, makeup, really anything – you should get a backup 'cause you know they will sell out or the company will stop making it.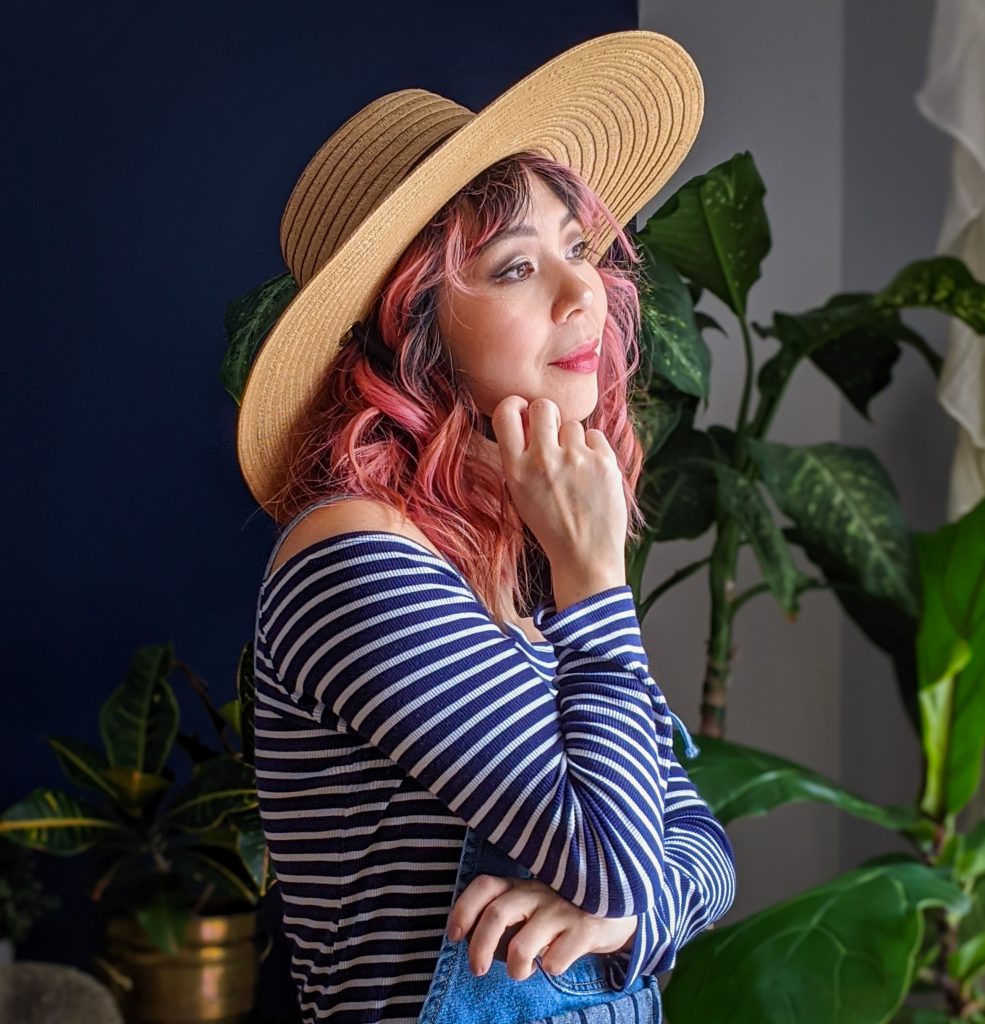 I love how large the brim is on this hat and the ribbon is not only practical, but it's cute as hell! I just wish it wasn't made of paper, because if you get it even a little wet, it will lose its shape. Yet another reason to get a backup! I just love it!
Gold Watering Can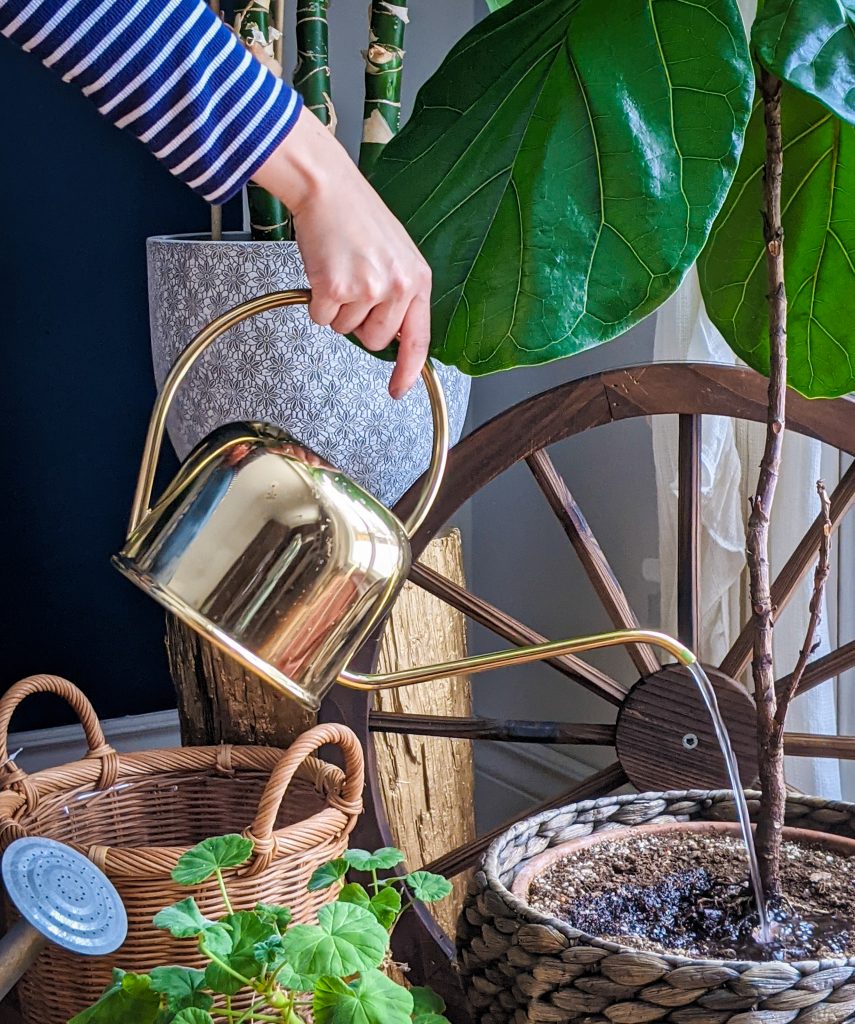 I don't know if you have this problem, but I actually find it somewhat difficult to find a good indoor watering can. Size is an issue, in my opinion. A little 1 litre thing is just not gonna cut it. With the amount of plants I need to water, I have to refill it, like, five times to get water to all my plants. But then the larger outdoor can sizes are just too cumbersome to maneuver indoors without splashing water everywhere trying to water your 5″ pots.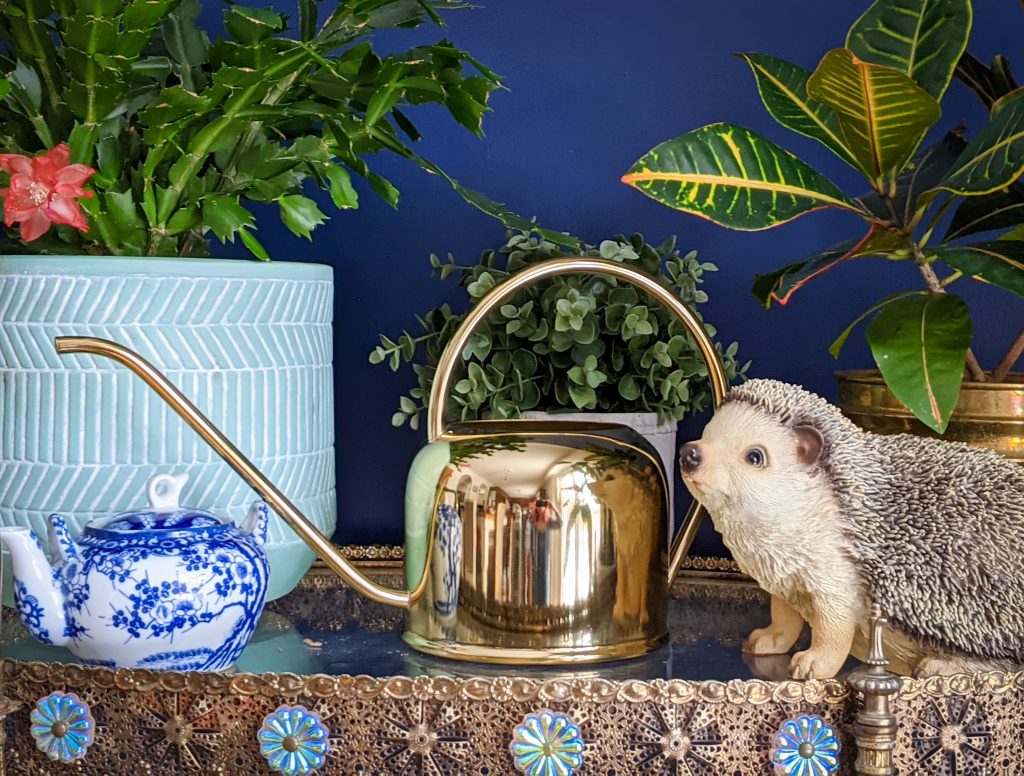 This adorable gold watering can holds a perfect amount of water for my indoor watering needs and the spout is so long and thin, it makes watering just at the base of the plants so easy. This type of watering can is especially helpful if you have planters up really high or a bunch of pots sitting together that could make getting to each plant base somewhat awkward. And obviously it's GORGEOUS. It's nice enough to just leave out as a piece of decor!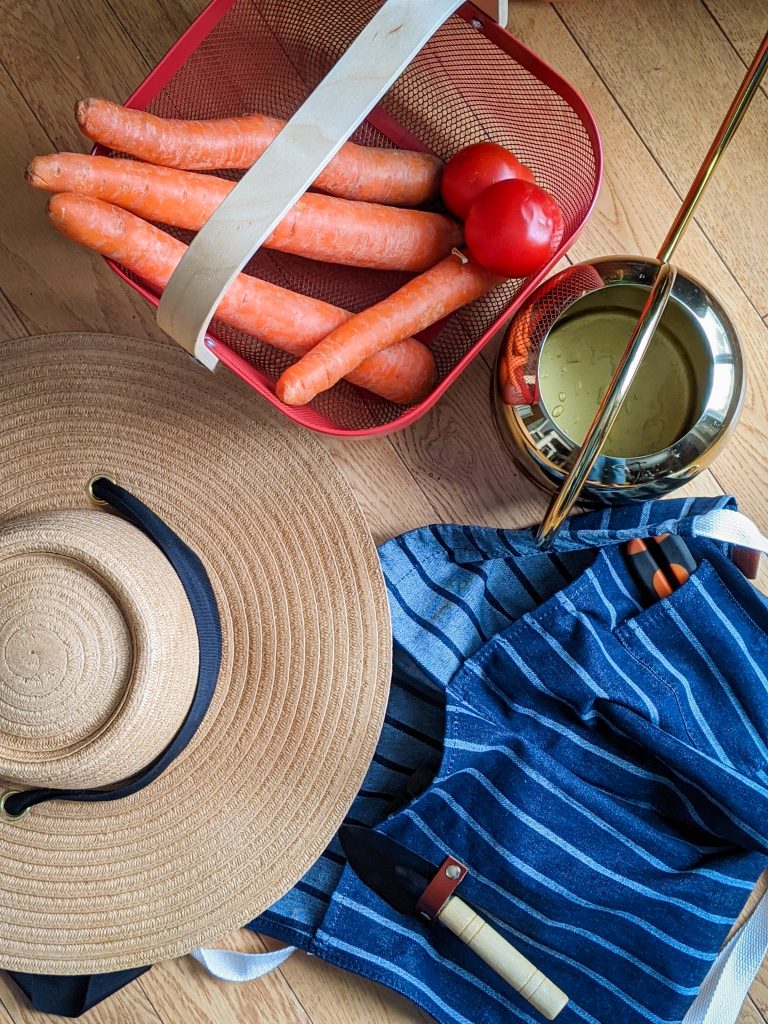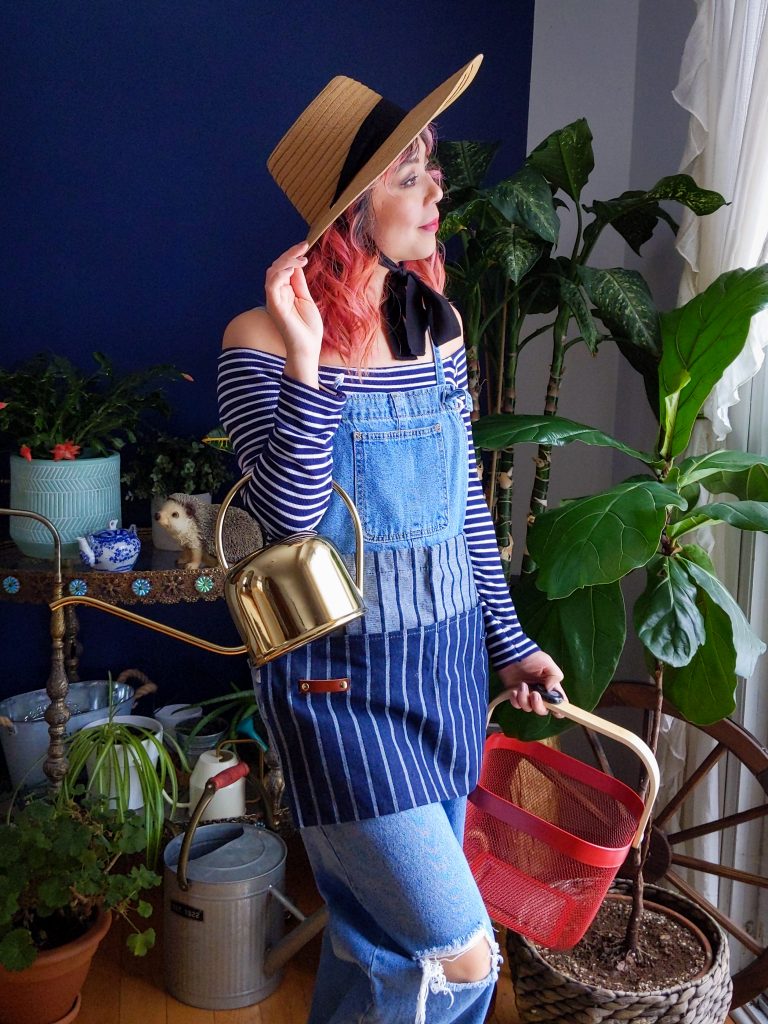 Again, you absolutely do not need any of this stuff to start or continue your gardening journey. None of these things are "must-have" gardening items, they're just things that I happen to love, and that you'll probably be seeing a lot of in the coming months on the blog/my Instagram.
This actually reminds me a lot of baby stuff. Expectant parents often get inundated with an expectation to get lots of gadgets, toys, and gear, when really all you need is some clothes, diapers (if you want to go the diaper route), a safe place for them to sleep, a safe way to get them around town, and a safe way to feed them.
Likewise, your plant babies just need some water, light, love, and attention.
xoxo