Being home all the time was starting to get really draining, but spring has truly re-energized and inspired me. I might even post once a week on the blog again! Specifically, I've been inspired to dive into nail art again and I've got a bunch of spring-y ideas that I'll be sharing throughout the season. I think if you've got some sunshine to share these days, you should share it!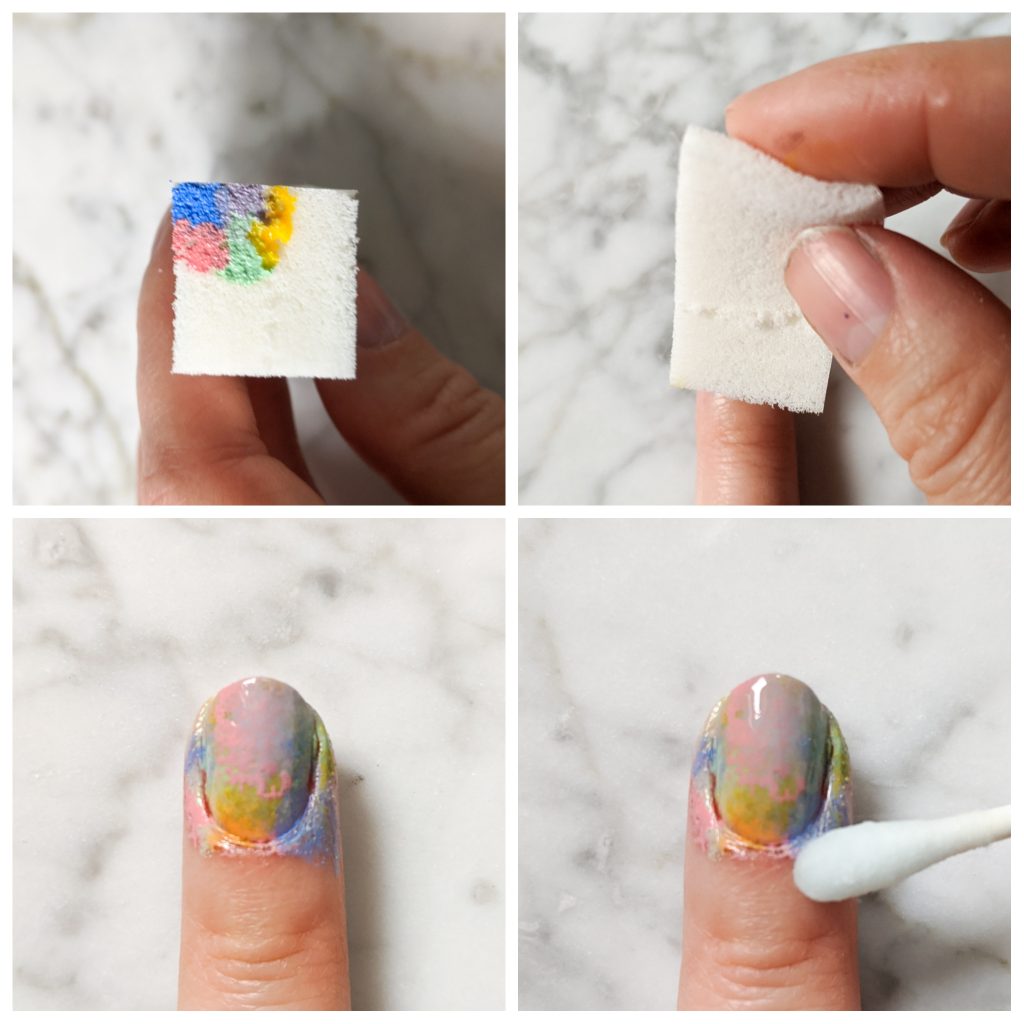 Apply a base coat and wait for it to dry.
Using a makeup sponge, or another porous material, place drops of your favourite spring colours in a random pattern.
Stamp your nail with the sponge until it is covered with polish. You may have to repeat step 2 and 3 several times to get a fully opaque coverage.
Apply a top coat and wait for it to dry.
Dip a cotton swab in nail polish remover and carefully remove the polish residue from your skin.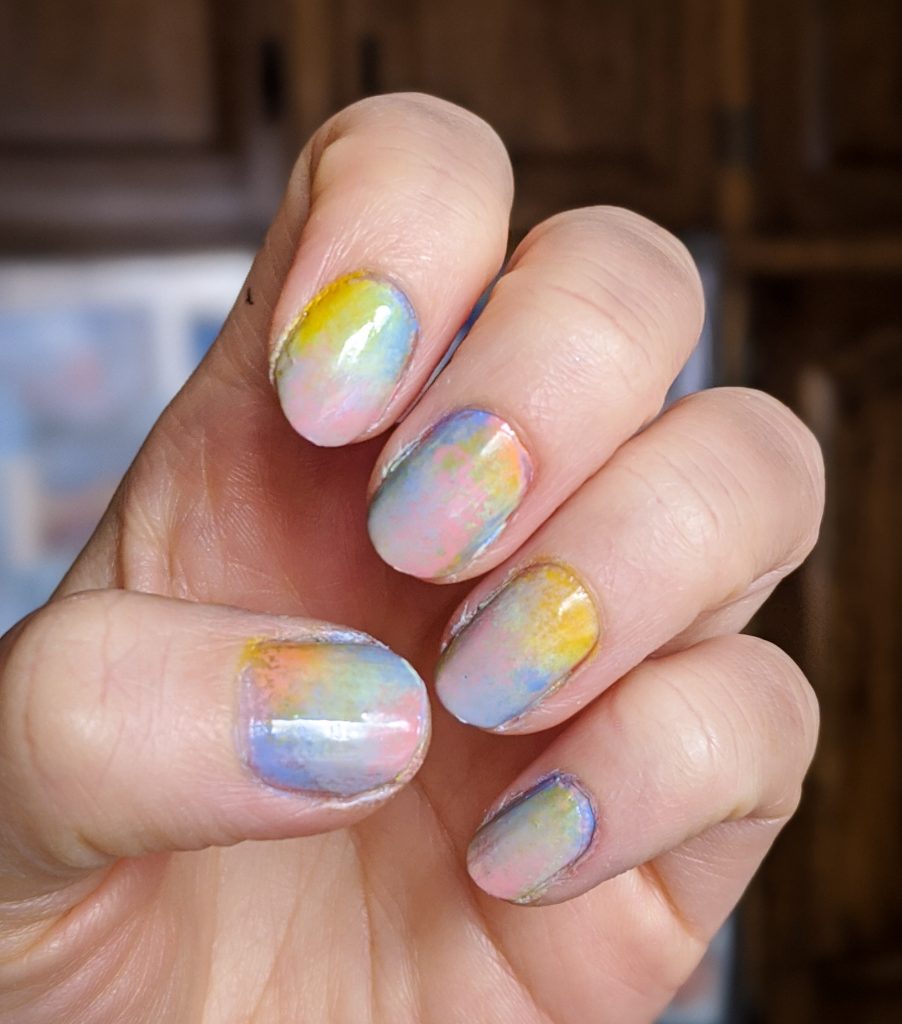 This is the first time I've tried this technique and I think it actually looks pretty good! Doesn't it remind you of tie-dyed Easter eggs? If you're looking for a fun social distancing activity, I highly recommend trying this yourself! I bet this sponge stamping technique works on eggs, too!
xoxo