It's been a while since I've done a makeup post, but truth be told, it's been a while since I got a haul worth posting about! I've been waiting, I want to say….literally a year???…for Lisa Eldridge's Liquid Lurex Eyeshadow in Zora to come back in stock so I could finally make an order, and the second I got that back in stock email, I knocked over children and the elderly to get to my computer and place my order.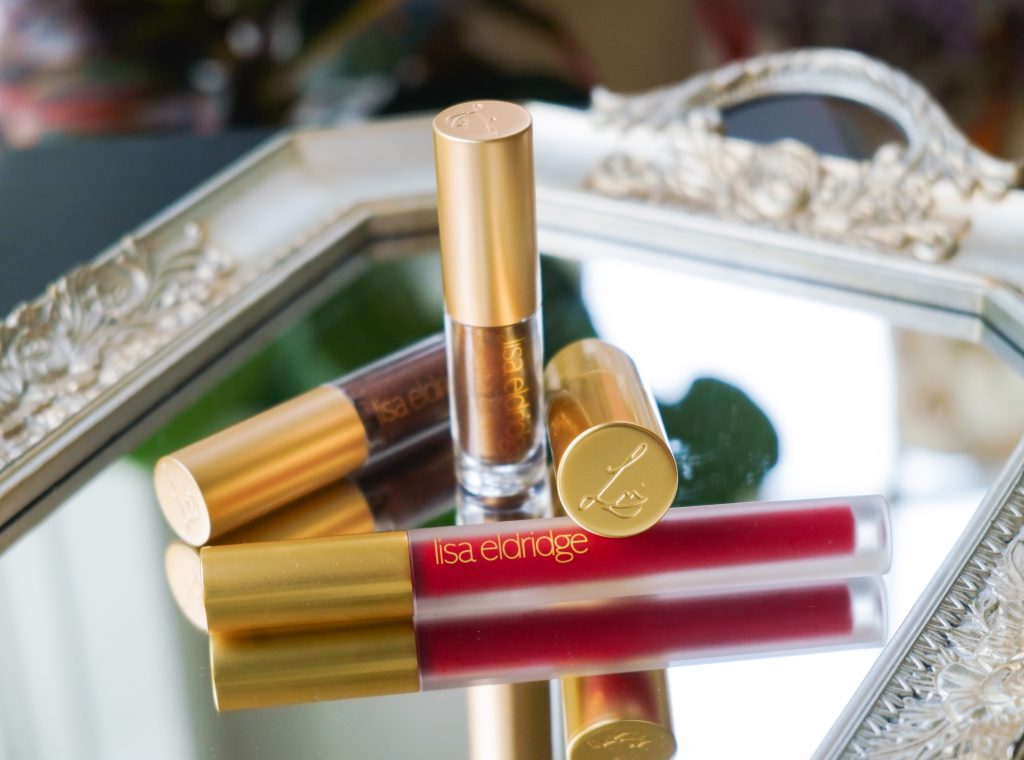 If you're interested in checking out my little mini haul and review, read on!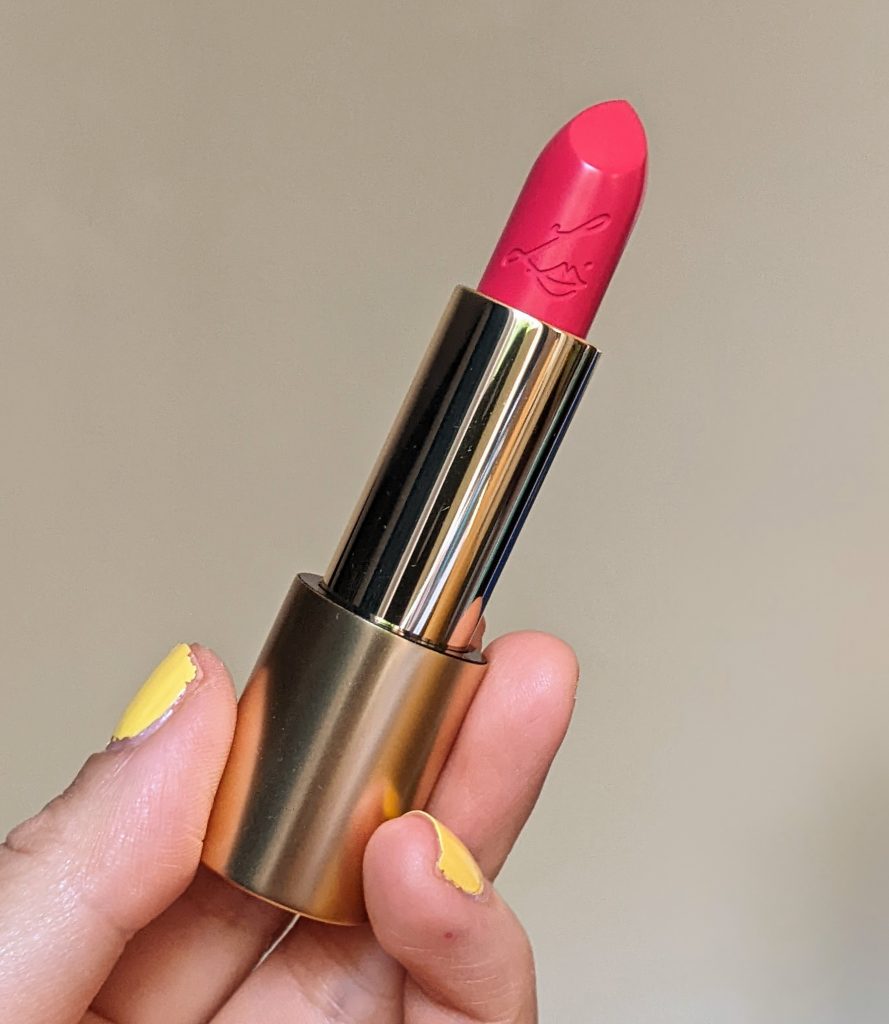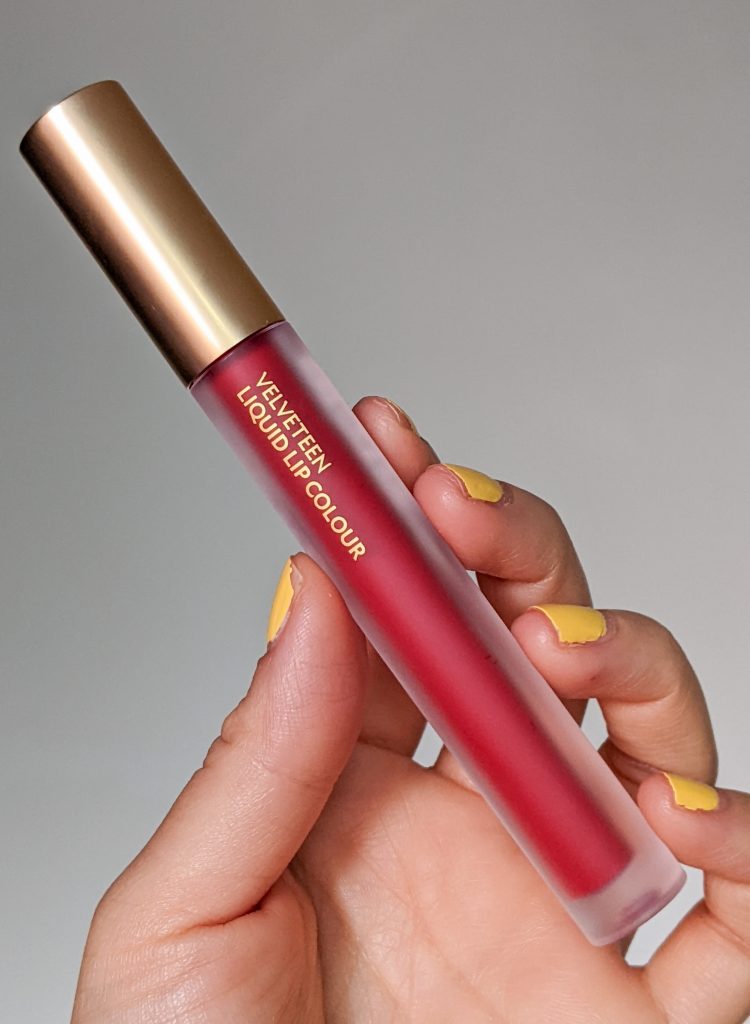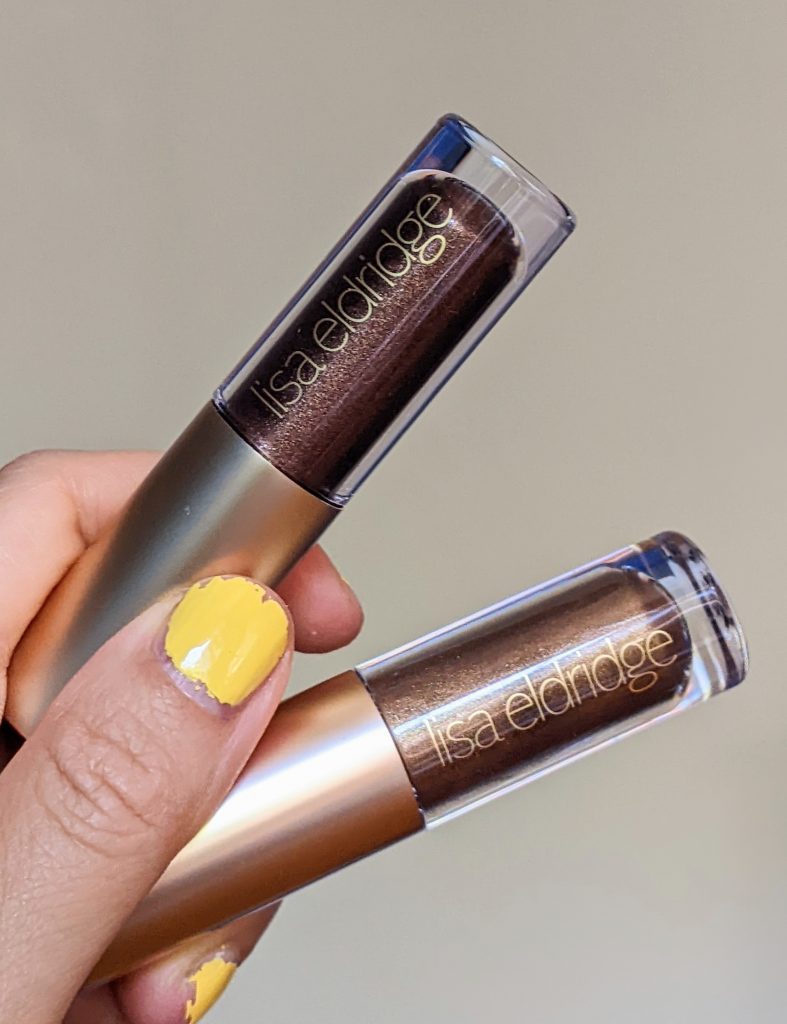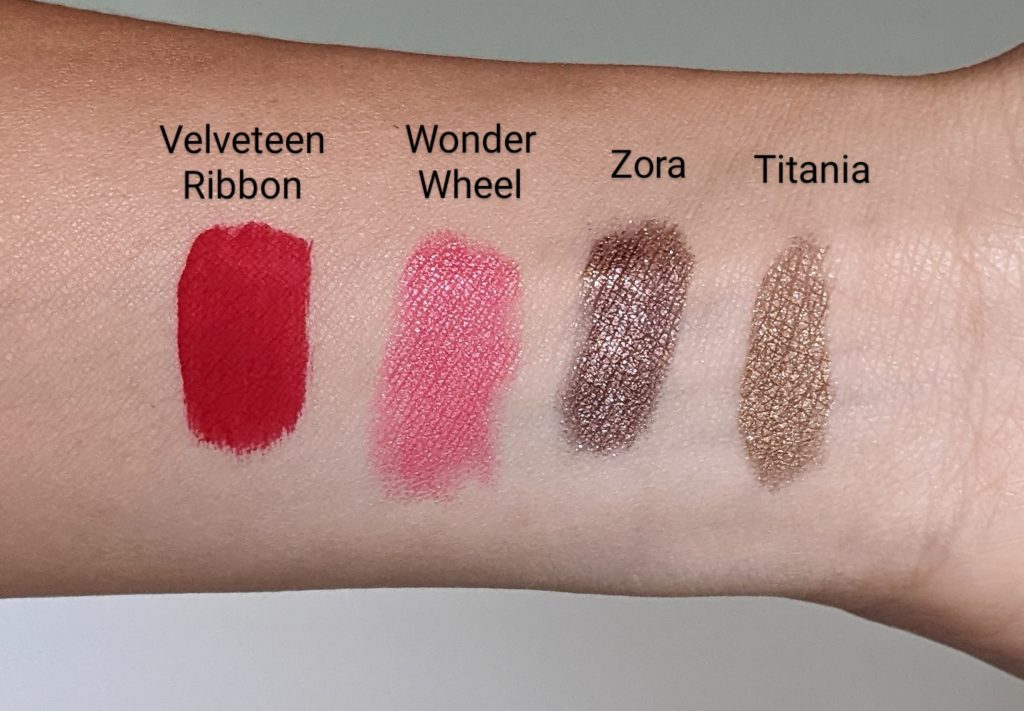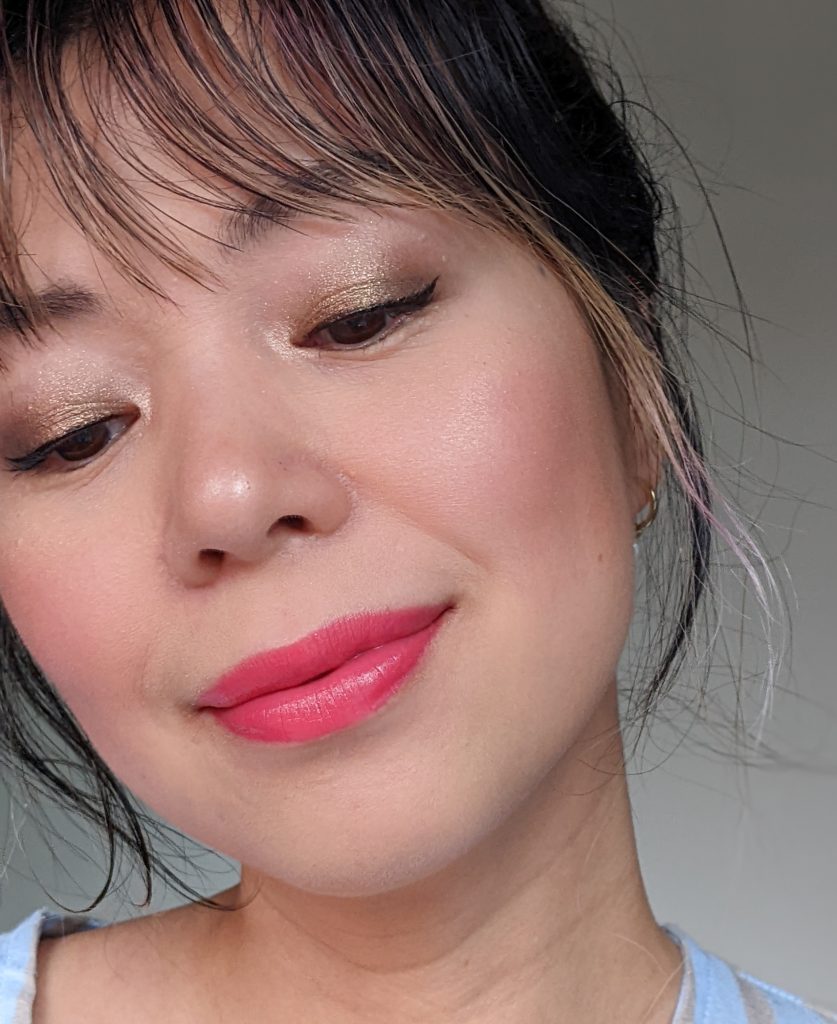 The Luxuriously Lucent Lip Colour formula has a very slippy feel with a medium coverage that reminds me a lot of the Yves Saint Laurent Rouge Volupte Shine lipsticks. It feels slightly moisturizing on the lips and has a semi-shiny finish. Because my lips are quite pigmented in the purple-y direction, I had to apply several coats of Wonder Wheel to get an even and opaque coverage. After a few hours, it starts to feel kind of dry on the lips and fades away completely over time, especially after eating.
Overall, it's a very nice lipstick formula that is comparable to others on the market at a similar price point and Wonder Wheel is a super fun, saturated warm pink. Perfect for summer!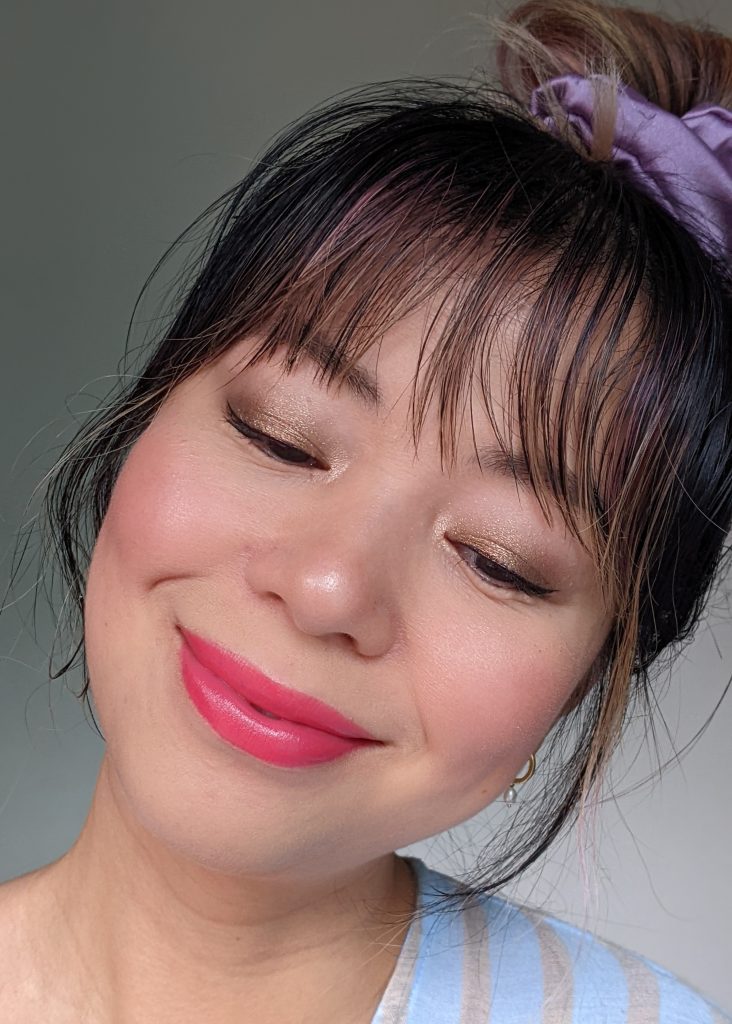 The Liquid Lurex eyeshadow is the winner out of the bunch for me. It's a super easy formula to work with, despite the fact that it dries down pretty fast. I was able to apply Titania with my finger and blend it out well enough with my finger that I didn't feel the need to reach for a brush. This is rare for me when it comes to liquid or cream shadows. Fingers can be so harsh and make the finish really patchy since these products tend to dry so fast, but that wasn't the case here.
Titania is a very pretty, wearable, antique gold kind of a colour. It lasted all day without creasing or fading, and despite how shimmery it is, the shimmers didn't end up all over my face. This formula is definitely a winner!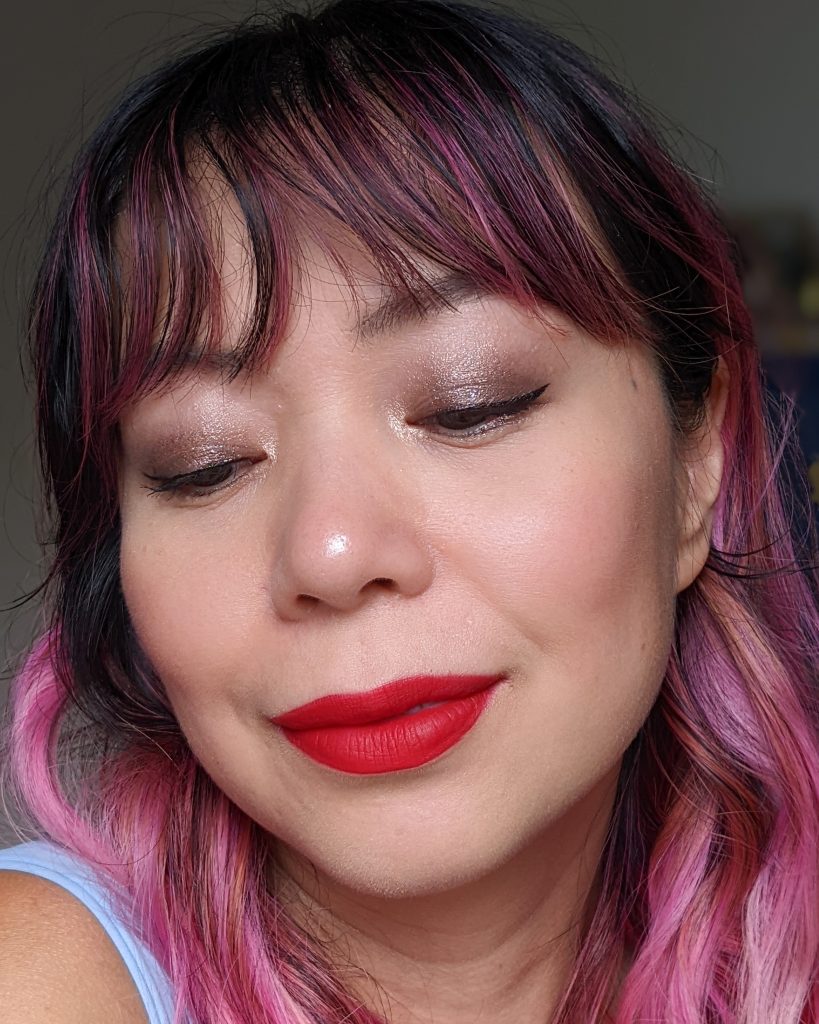 I had the same exact experience with the shade Zora, too! The Liquid Lurex shadows seem to be a very consistent formula across shades. It applies and blends beautifully with the finger, and dries fast and doesn't budge all day. This is truly a dream formula for a one-and-done shadow look.
Zora is a kind of medium, neutral brown with silver shimmer in it. It's the product that stole my heart as soon as it launched, but sold out immediately. Although it does live up to the hype, I would say that I find the finish to be slightly more shimmery than what I personally like in an everyday shadow. I hope Lisa comes out with more colours in a matte/satiny finish!
The Velveteen Lip Colour in Ribbon was a bit of a letdown for me after I initially swatched it. The colour on the swatch was insanely saturated and had a nice matte finish. However, it never completely dried down on my lips. It always felt a bit sticky and as you can see by the below photo, a bit of the lipstick would still transfer.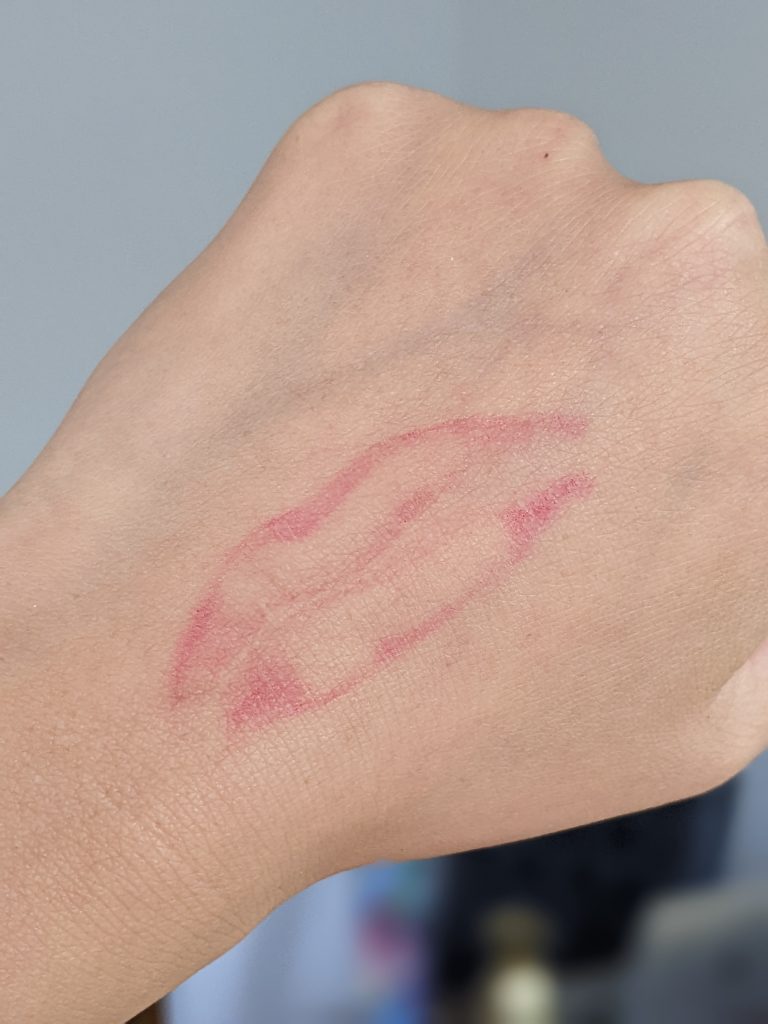 After I ate, some of the lipstick wore away (which is not uncommon, even for long-wear lipsticks) but this colour faded in a bit of a patchy way. I will say that the formula layers beautifully and reapplying did not cause any pilling or weird unevenness. And although this is advertised as a blue-toned/true red, I find it quite warm-toned on myself, which I don't prefer.
And just for fun, I thought I'd do a swatch comparison of Ribbon and Titania to other items in my collection that are similar. As you can see, my go-to red lipstick for the past 15 years, Sephora Cream Lip Stain in Always Red is a very similar tone and finish to Ribbon, but just less saturated. If I had to pick just one, I think I'd go with Always Red.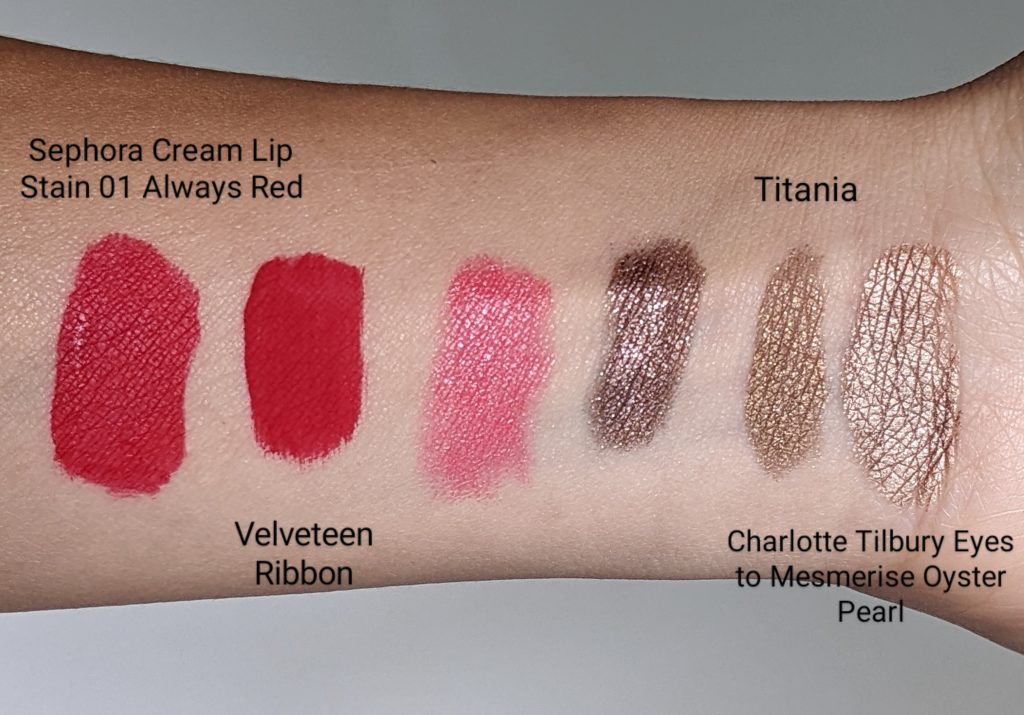 And the closest thing I have to Titania is Charlotte Tilbury's Eyes to Mesmerise in Oyster Pearl, but it's really more of a light metallic bronze rather than a medium shimmery gold, which is how Titania leans.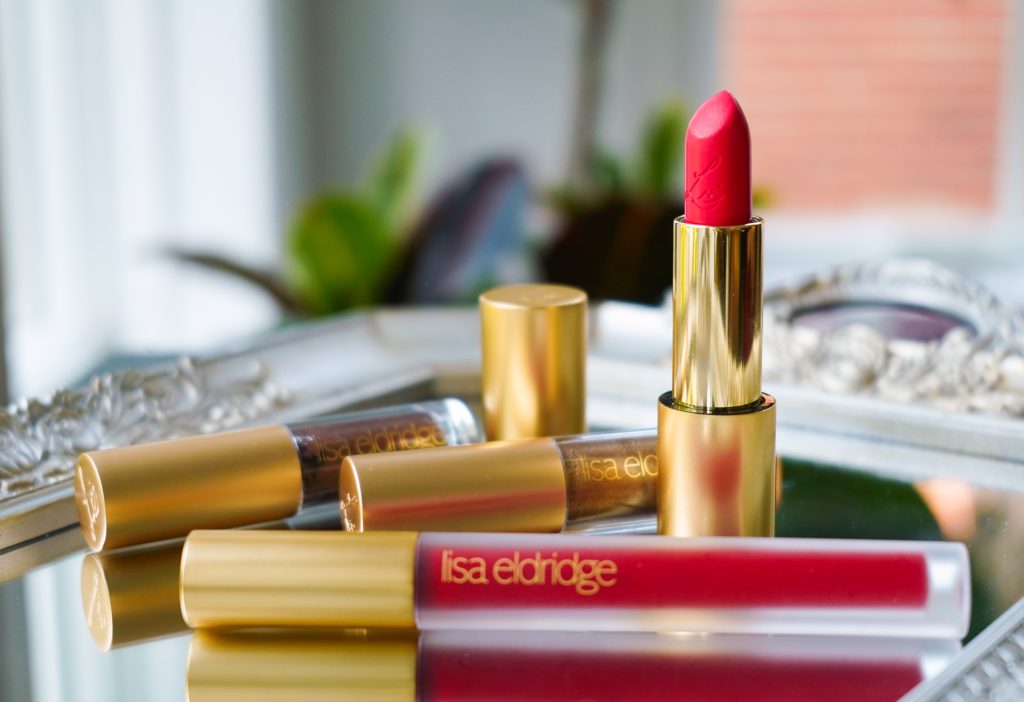 Overall, my impressions of these three Lisa Eldridge makeup products was mixed. I loved the Liquid Lurex Eyeshadows, I liked the Luxuriously Lucent Lip Colour and I would probably pass on the Velveteen Lip Colour.
I'm also curious to try her eye shadow palettes, but I'm waiting for Sorcery to come back in stock. Let me know if you've tried any of her other products!
xoxo