Here we are, already at the end of July….I try to tell myself that summer isn't half over already, but alas, all good things must come to an end. For now, there's plenty of ice cream and lemonade to consume, and favourites to share. Here are some of the things I've been loving this summer!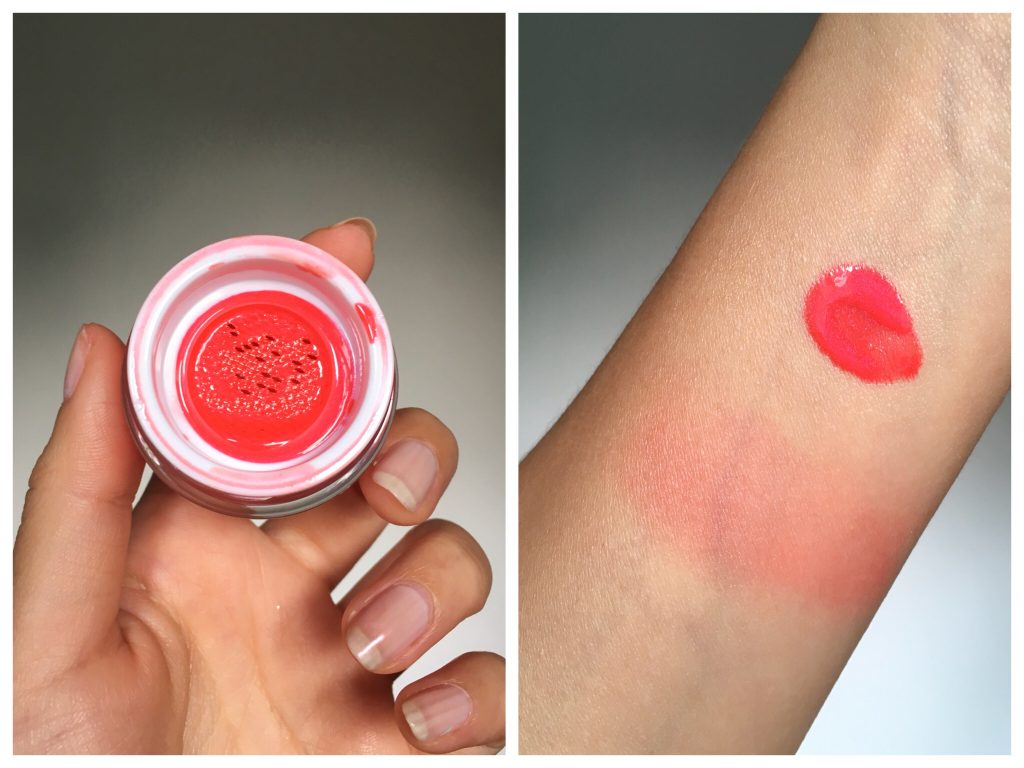 Stila Aqua Glow Water Color Blush in Water Poppy (discontinued)
I love using cream and liquid makeup products, especially in the summer months. There's just a particular way they blend and melt into the skin that looks more effortless and natural than powder products. Not to mention all the added glow! I picked up this Stila blush from Winners on a whim because it was only $10, and I've been wearing it non-stop!
The colour looks crazy in the pot, but it definitely sheers out on the skin and if you only use a bit, it looks very natural and pretty. A true coral flush! My favourite way to apply it is with the ELF small stippling brush. When I tried using my fingers, it ended up a little patchy, but with a stippling brush, I think it goes on super smooth and easy.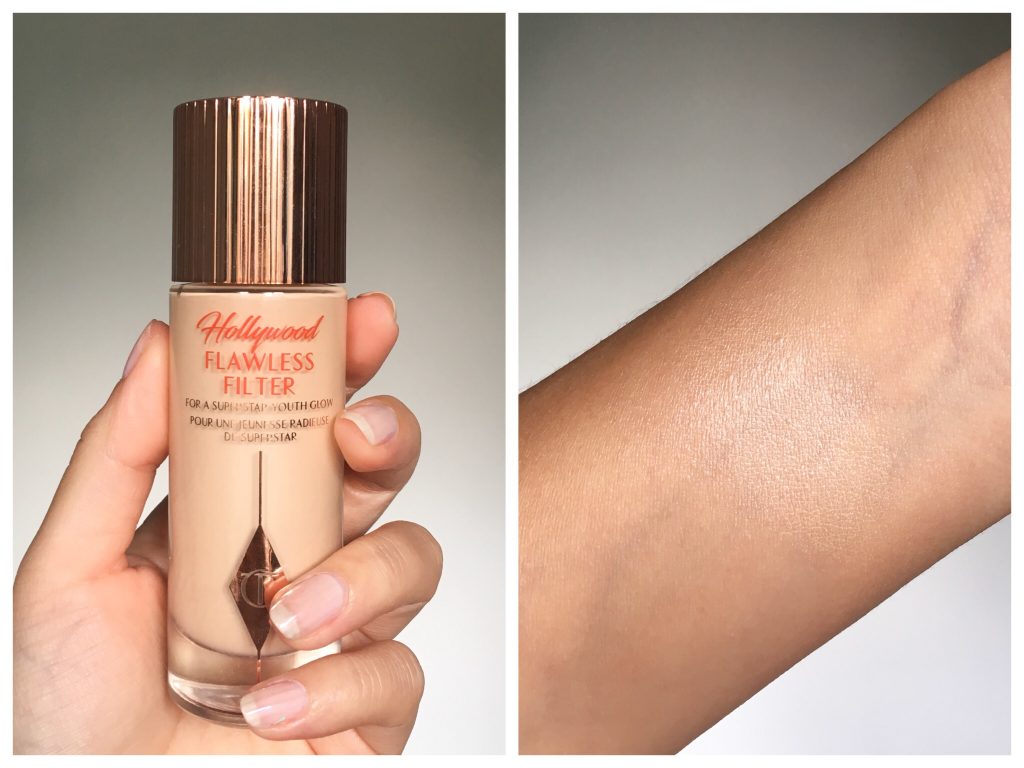 On our recent trip to Toronto, I stopped by Nordstrom, specifically to check out the Charlotte Tilbury counter. I had my eye on her Hollywood Flawless Filter for some time now, in my never-ending quest for an all-over glow that's not too subtle and not too intense.
My previous go-to was the Becca Backlight Priming Filter and it is lovely, but it just wasn't as intense as I wanted it to be. At the same time, I really didn't want anything with a ton of shimmer or glitter. I just wanted that little bit of wet look on the outer perimeter of my face. Guys, I think I've finally found it.
The Hollywood Flawless Filter is exactly what I've been looking for! It's so beautiful and works perfectly under your face makeup, as well as layered on top of other makeup. And most importantly, it looks good even when you aren't wearing much makeup at all! I find that powder highlight applied all over the perimeter of my face tends to look too heavy/streaky unless I'm wearing a full face of makeup. But this baby really melts into your skin and looks just about as natural as a super glowy product can get. I've been wearing it pretty much every day since I got it!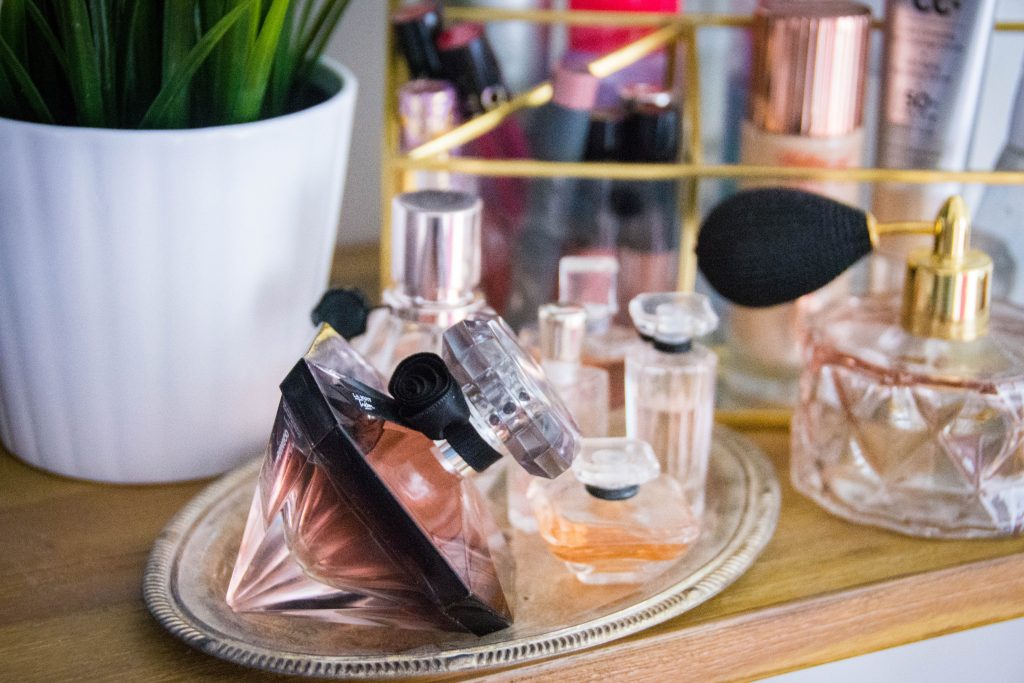 Lancôme actually makes almost all of my favourite perfumes. I also quite enjoy La vie est belle, Miracle, Trésor in Love, Hypnôse… I tend to gravitate towards sweet and floral scents when it comes to perfumes. And I had been coveting La Nuit Trésor for about two years now, ever since they released it. But perfumes can get quite expensive, and it was never quite the right time to shell out the big bucks for a full-sized bottle. I have never bought a full-sized perfume, by the way, I only ever get mini sizes.
But I randomly found this baby in a set at Winners and it worked out to be a bit cheaper than usual, so I took the plunge and bought it. I can't say that I care for the bottle (I find it kind of goofy), but I've basically been wearing this almost every single day and it smells so good!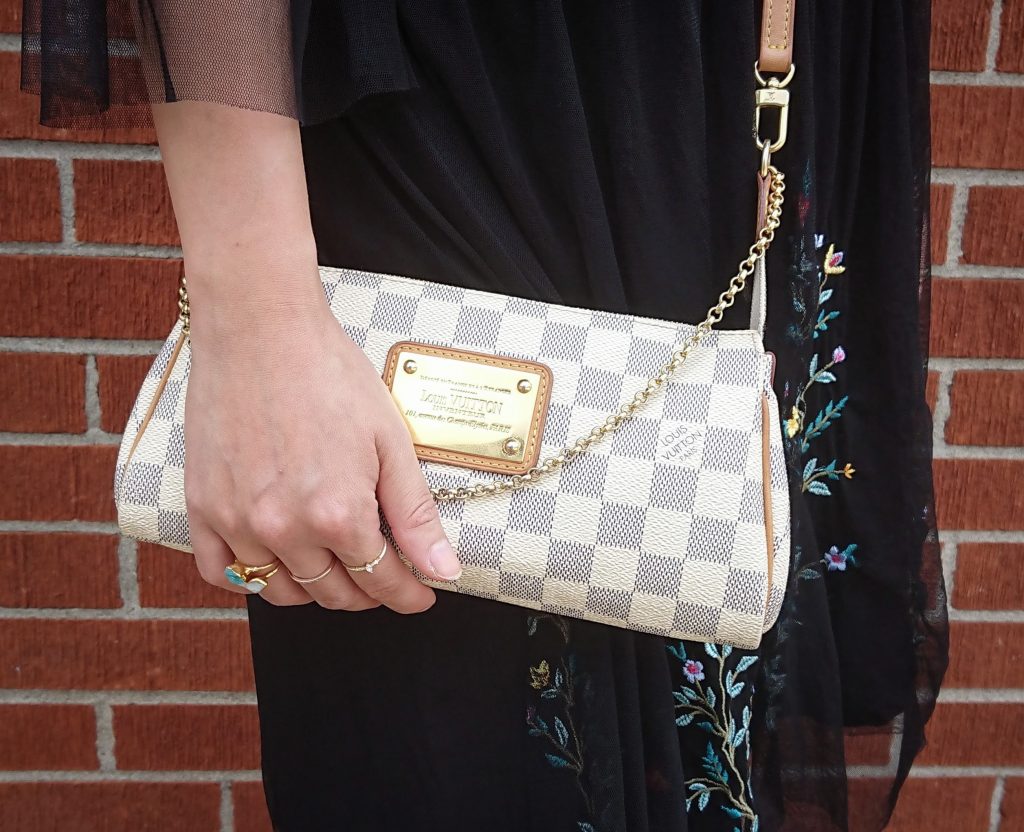 Louis Vuitton Eva clutch (discontinued)
I had been fawning over the iconic LV Eva clutch for at least 5 or 6 years, biding my time, patiently waiting for a relatively affordable secondhand option to pop up so that I could scoop it into my loving arms. Alas, I found out a few months ago that they had discontinued the Eva clutch last year. I was so disappointed!
I mean, I was never going to buy a brand new one. I don't think I'll ever be rich enough to justify spending over $1000 on a handbag. I mean….I love you, Louis, but I have my limits! It's just that knowing they were never going to make any more, really made it feel like my chance to own one was dwindling.
But for my 30th birthday, my sweet husband found one on Tradesy and made my LV dreams come true. I've been using it non-stop since I got it. It's so sleek and beautiful, and more practical than you would think. Sometimes, a girl needs a petit purse that fits just her wallet, phone, keys and lipstick. It holds all my essentials perfectly, whereas the small crossbody handbag I had been using before, required a bit of wallet wrestling any time I had to pay for anything.
I mean, I'm calling it now. This isn't just a summer favourite. This is a forever favourite. I just love it!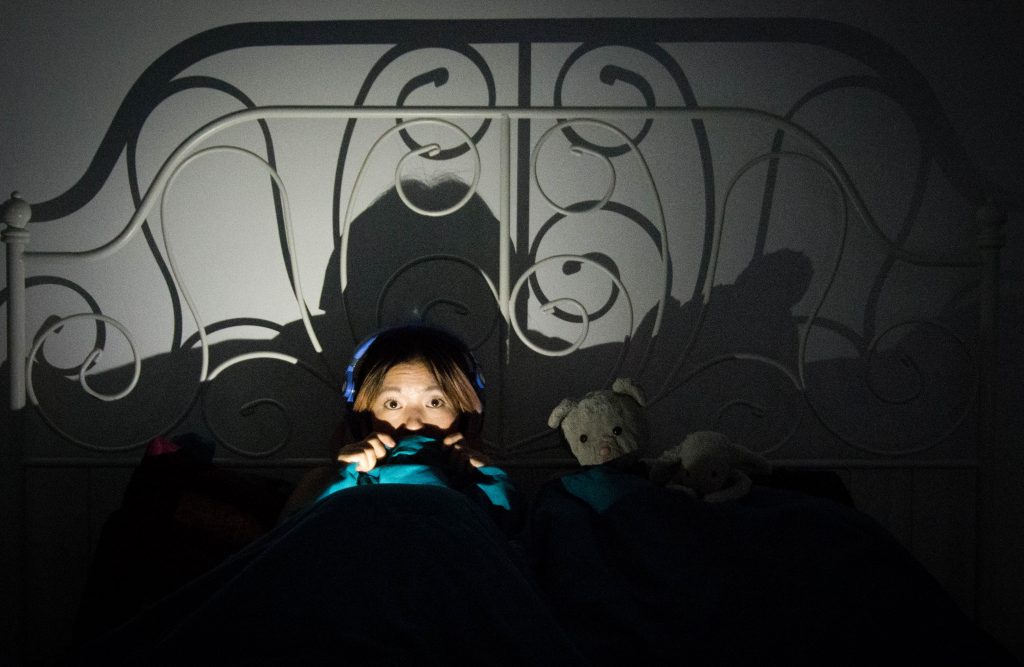 As some of you may already know, I love spooky-ookey stories! Specifically, scary stories about ghosts, but I'll accept demons, entities, malevolent creatures and other spirits. I'm not that picky. Last year, I had been looking for an entertaining, funny podcast about ghosts à la My Favorite Murder (my favourite podcast), but alas, none of the podcasts I found were up to par.
I even toyed with the idea of starting my own ghostly podcast because I couldn't find what I was looking for. But I don't know anyone who is as into the paranormal as I am (or at least open about it) and I haven't had a ton of spooky things happen to me…I just didn't have enough to keep a full, entertaining podcast going.
Luckily, I apparently wasn't the only one who saw a hole in the market and I've since found two podcasts that are pretty much exactly what I wanted! A couple of goofy friends, telling creepy ghost stories and making jokes to break the tension so we're all just scared enough to get an adrenaline rush, but not so scared that it's not fun anymore.
If you're like me and love all the spookies, first of all, why have you not told me yet??? (Tell me in the comments and we can be spook friends!) Second of all, I highly recommend checking out Ghosting Around for sweet sound effects and even sweeter puns, and Two Girls, One Ghost for cute kitty cameos and some of the creepiest personal stories I've ever heard.
Oh, did I mention, I only listen to these podcasts during the day or when I'm not alone? Don't hold me responsible for your sleepless nights!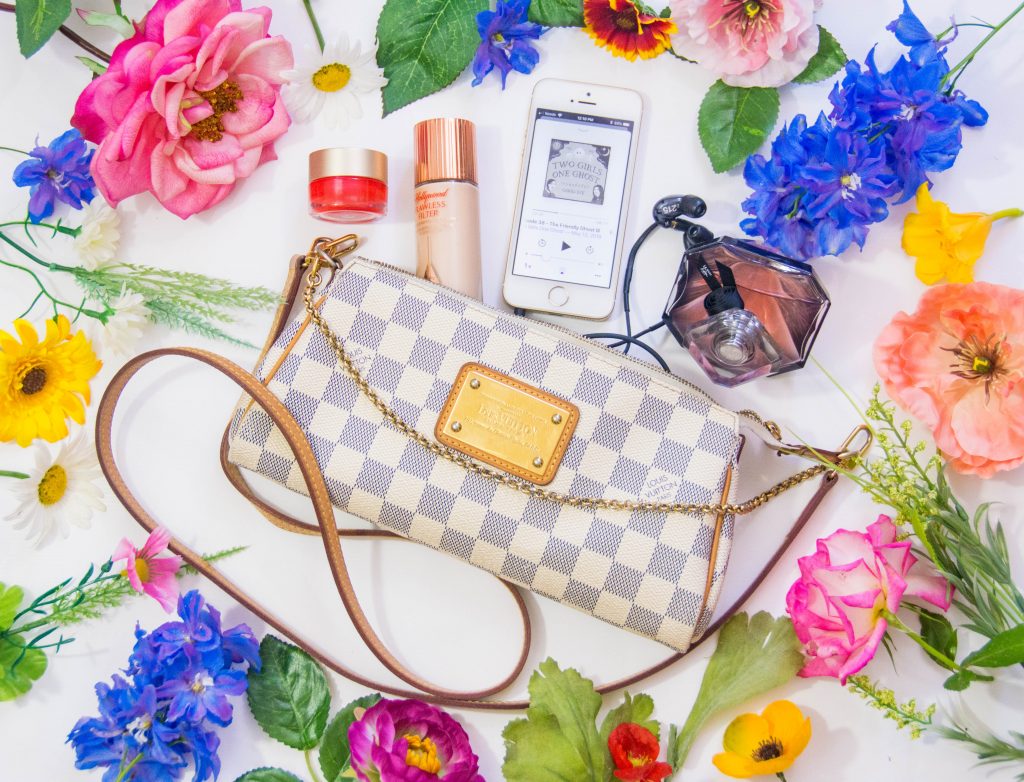 What have you been loving this summer? I'd love to know!
xoxo