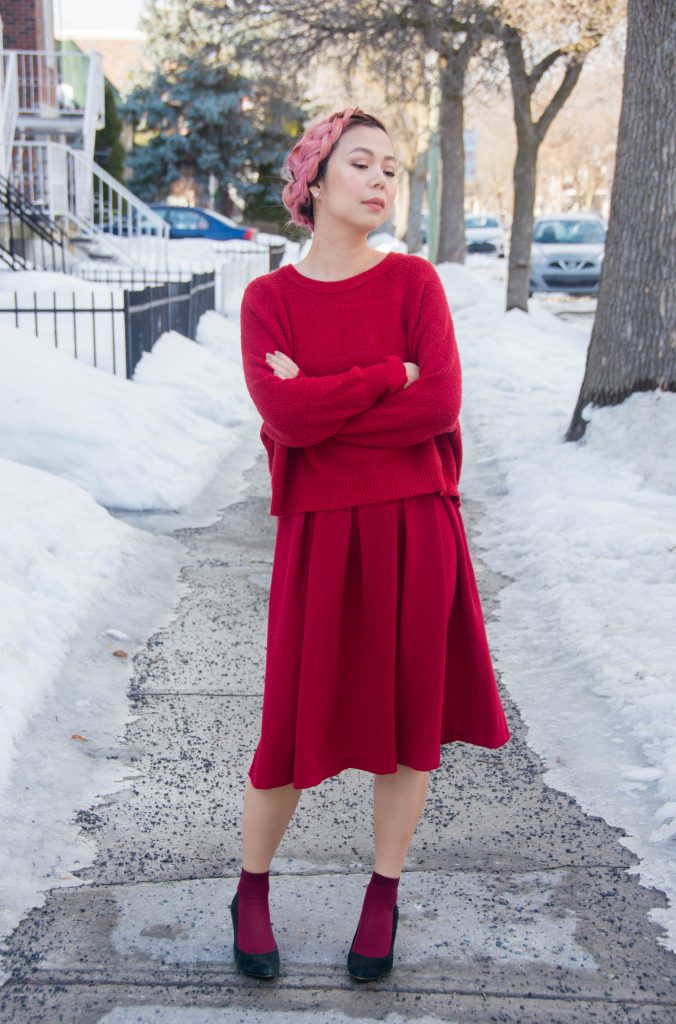 Sweater & socks 
–
Zara
(old)
Skirt
–
Simons
Wedges
–
Winners 
(old)
Monochromatic fashion has its moments. For instance, if a certain holiday is coming up, you may be the type of person who enjoys the festive spirit by donning said holiday's known colour. It can get a bit too "on the nose" at times, but to each her own.
Most of all, I've been really obsessed with this whole socks with heels thing lately. There's something almost subversive about it. It's like fanny packs or pants that go all the way up to your boobs. Like fashion is a big ol' circle and you've just got to push it all the way into "not" territory for it to come back around to being "hot." But it's all a matter of opinion in the end and I, for one, have grown a real soft spot for these types of unexpected styles.
Anyway, I can't wait for the snow to melt so I can sport all my best grandma chic looks while yelling at the kids to get off my lawn.
xoxo