Ever since Theo was born, I've been keeping my nails very short and polish free. In the beginning, I had to stick my hands in his mouth a lot (to break breast-feeding suction…don't ask), and then I just kept them short because it's much easier to play the ukulele and piano with short nails. I am determined to make Theo obsessed with my music.
But recently, I've rediscovered my love of colourful nails and fun nail art! And when the Sephora VIB sale rolled around, I indulged in the purchase of a ludicrous amount of nail polish in the form of the CIATÉ LONDON Mini Mani Month Advent Calendar, which I would like to defend thusly:
I had two gift cards for Sephora I hadn't spent yet
I was getting an extra 15% off, so really, I only spent, like, ten bucks on this advent calendar
Because they are mini sizes, I am much more likely to use up these polish bottles before they go bad (the set also includes one full-sized bottle and a mini nail file)
They include so many glitter, shimmer, iridescent and duo-chrome shades I don't already have!
Of course, I'm sure none of you care that I have an extra 23 bottles of nail polish (added to my already healthy collection of I-am-not-gonna-count-how-many-I-had). I'm just trying to make myself feel less bad about getting this thing that I really wanted, but of course, do not need.
Oh, yeah….and I didn't even wait for December to open these one at a time, aka how advent calendars work.
I just took them all out immediately.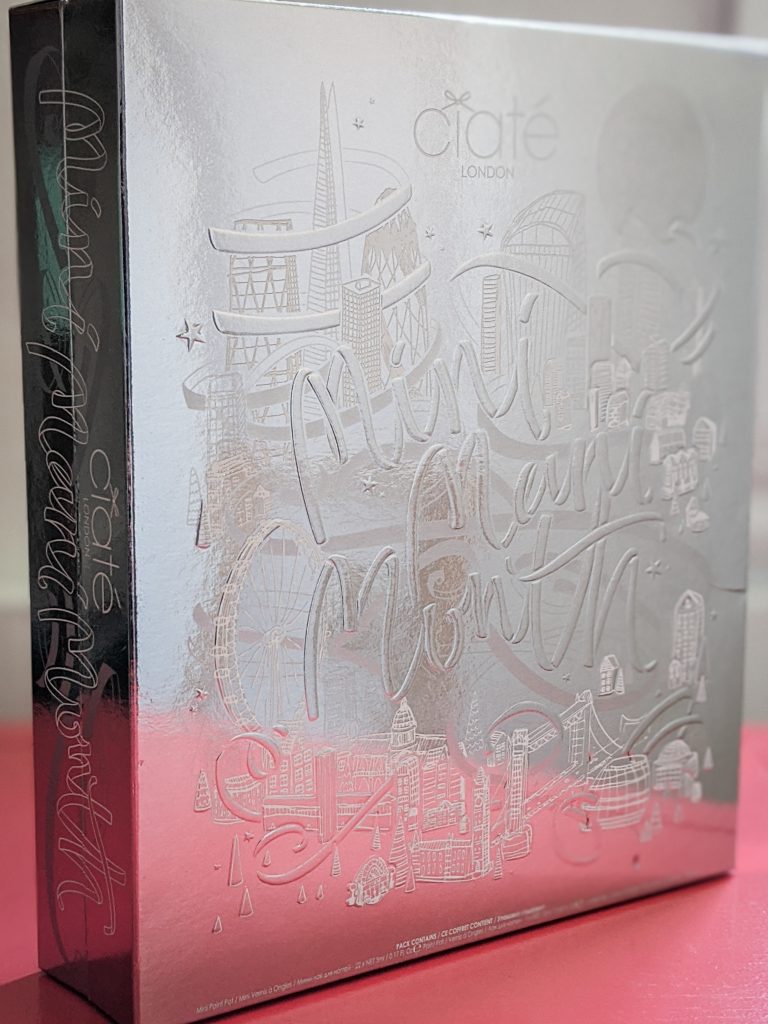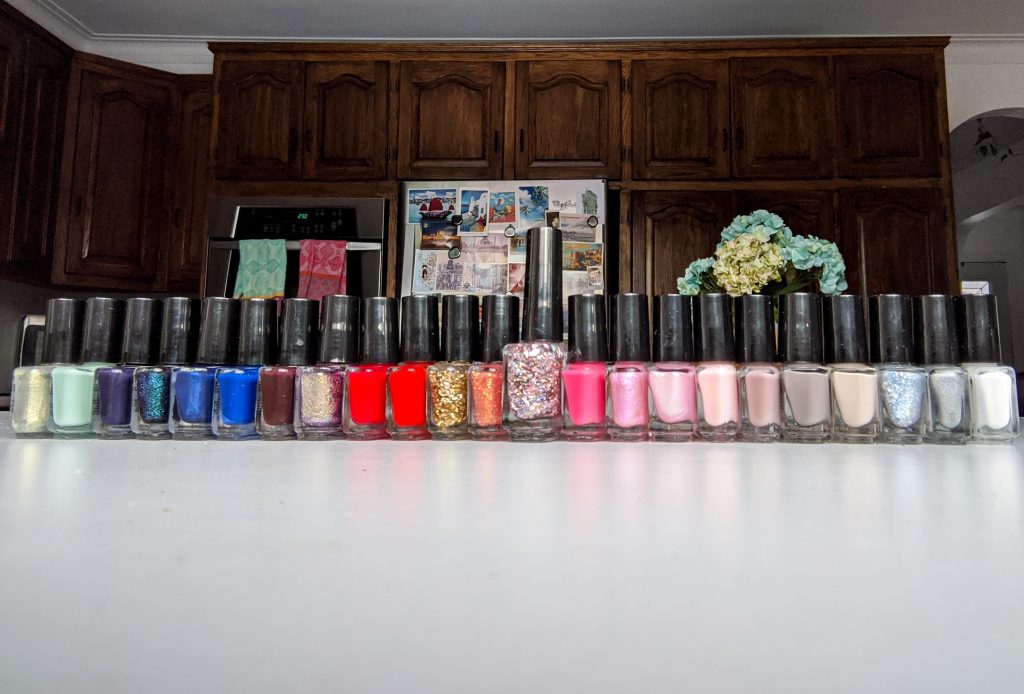 But seriously, just look at all those fun colours and finishes. What I love about this set is how much variety there is! They have flakey glitters, fine glitters, a mix of both, duo-chrome shades, iridescent shades, and of course, plenty of creme finishes. The only criticism of the shade selection I have is that the orange and red shades are pretty similar, and I could have done with swapping one of the blue shades for a hunter green or evergreen shade instead.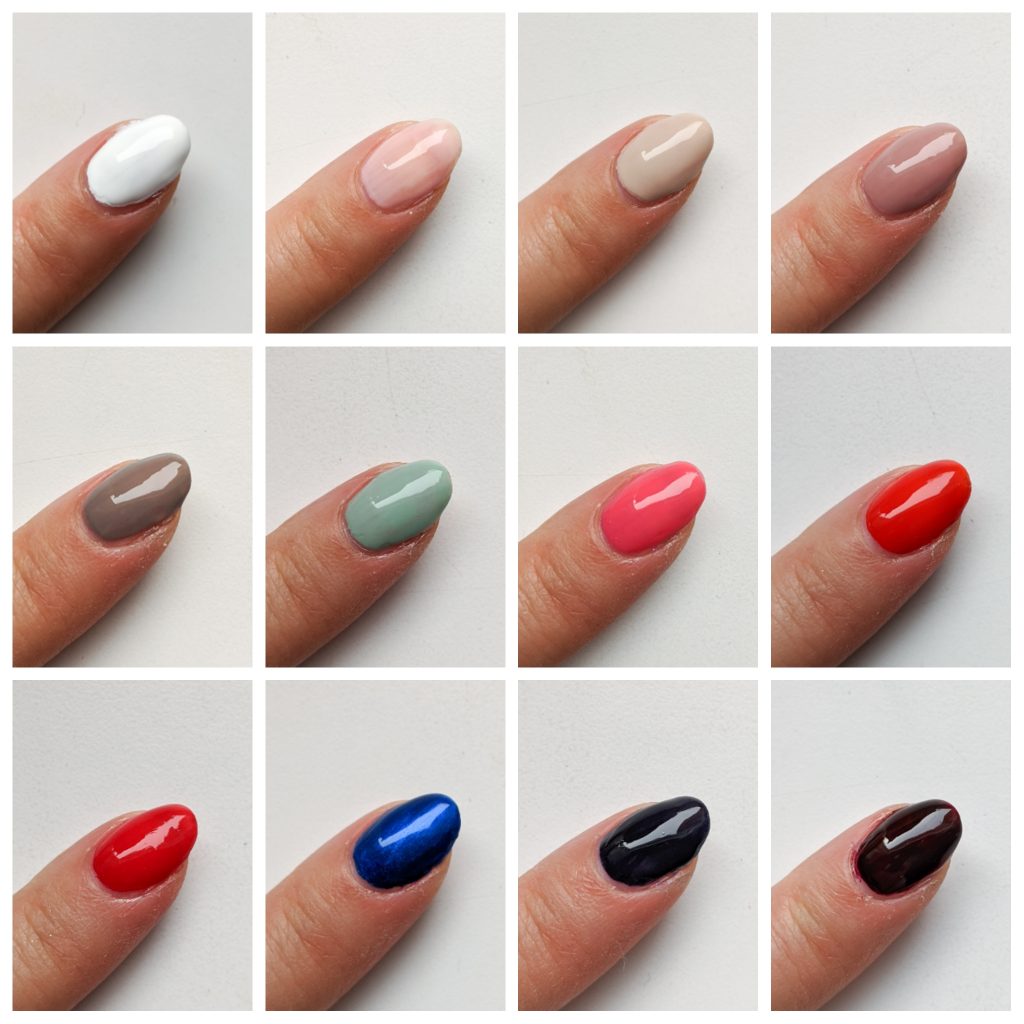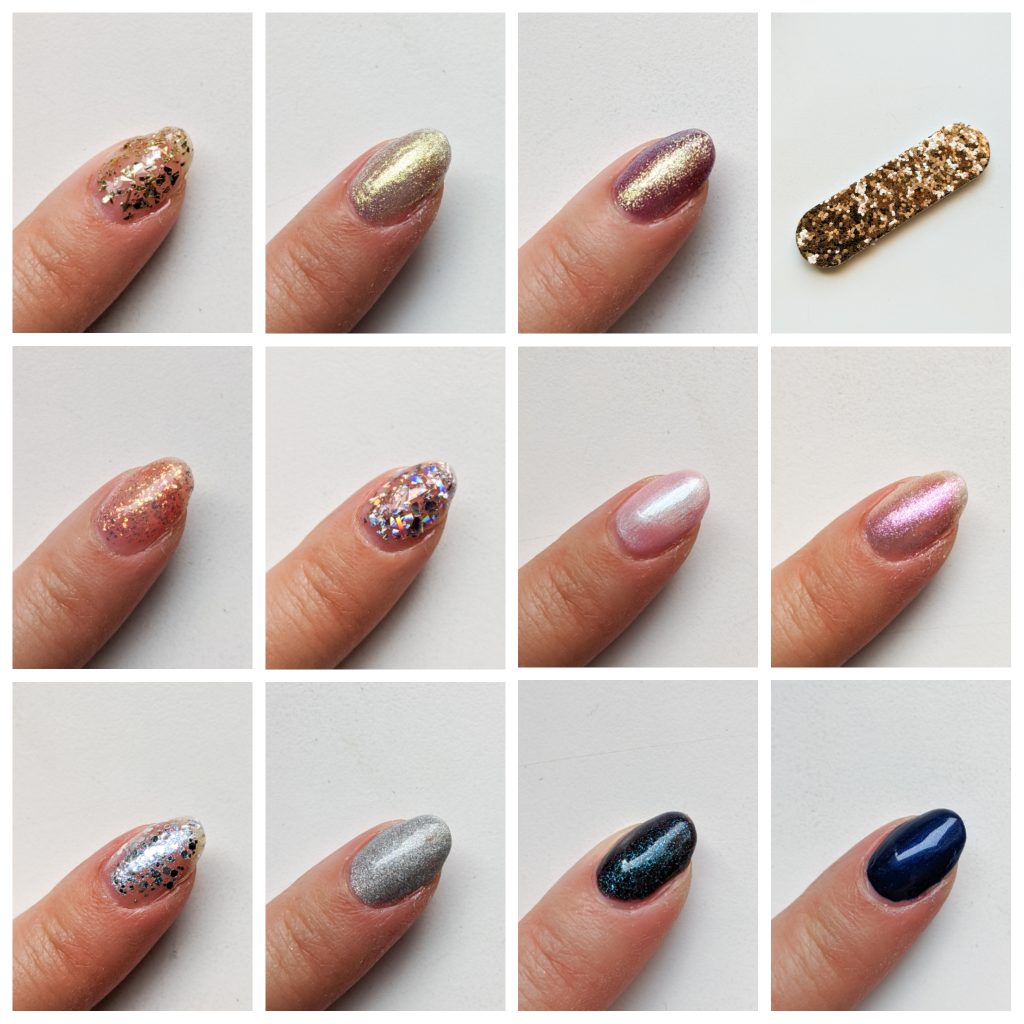 And some people might feel like they included too many nude shades, but I'm a nude polish lover so I actually love all of them. In fact, I love almost every colour, which almost never happens in sets like these!
For all the swatches, I used a base coat, two coats of the polish, and then a top coat. I find that the creme polishes applied a bit streaky, but by the second coat, it all evened out. And of course, the flakey glitter shades end up showing a lot of bare nail underneath, but I think they are designed to go on top of another polish.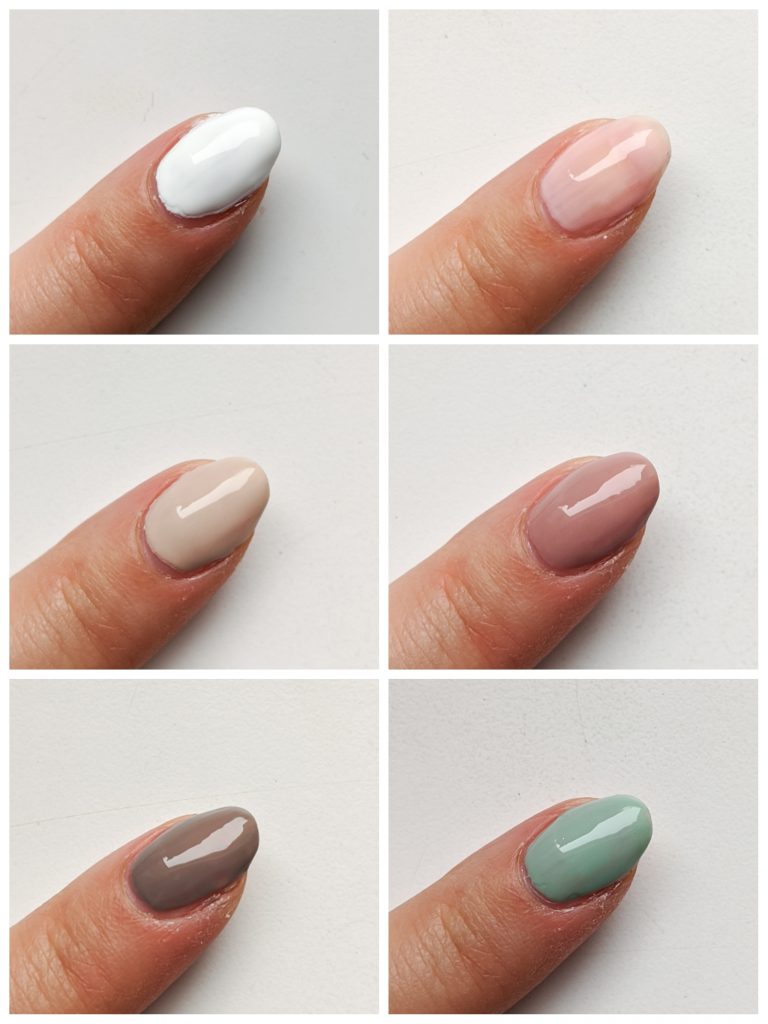 Top left to bottom right: White Heat, Tutu, Cookies and Cream, Iced Frappe, Prima Ballerina, Pepperminty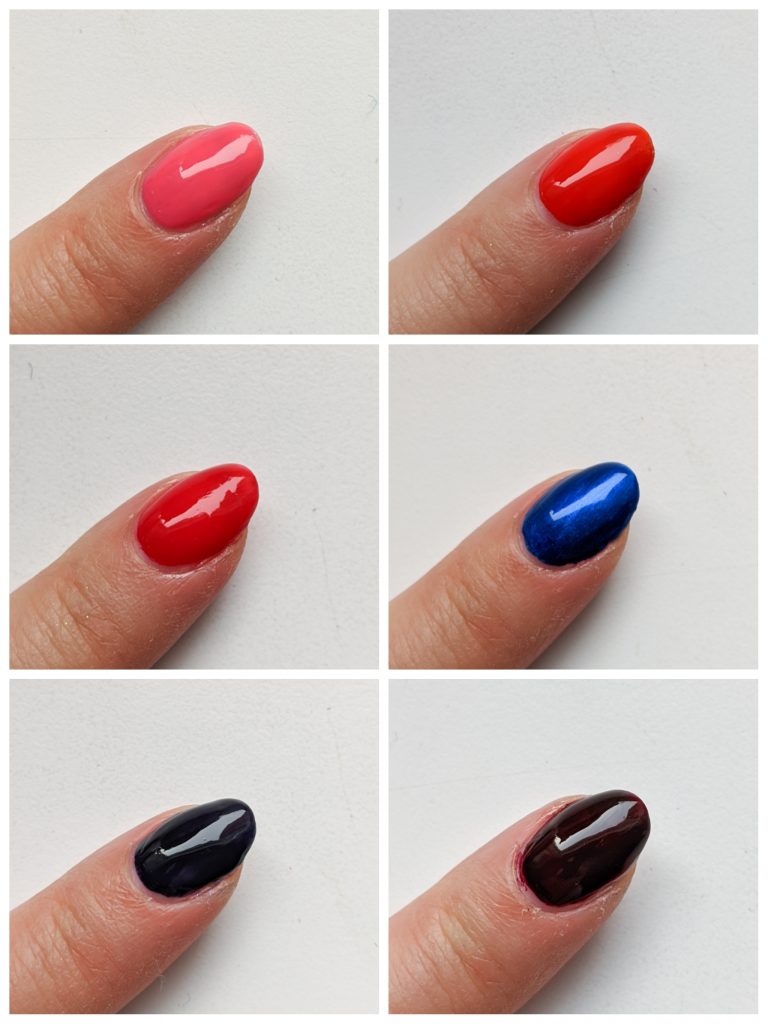 Top left to bottom right: Kiss Chase, Summer Haze, Snatch, Palm Springs, Royal Reign, Paparazzi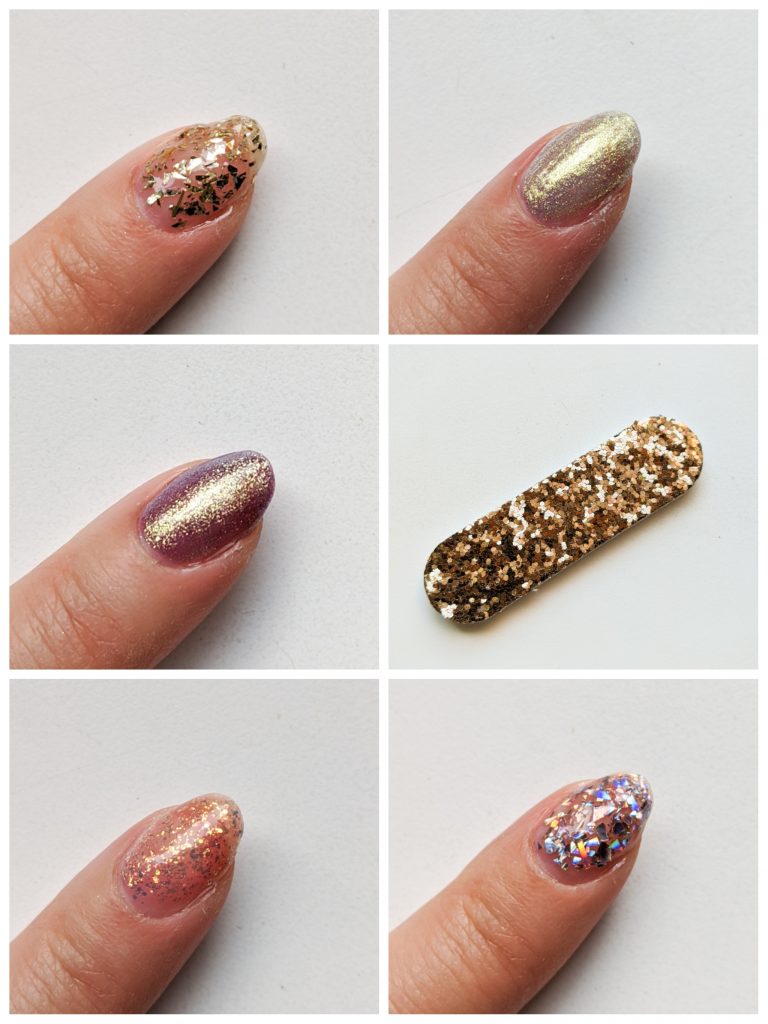 Top left to bottom right: Gilded Goddess, Splash!, Moondust, nail file, Starcrossed, Party Popper (the only full-size bottle)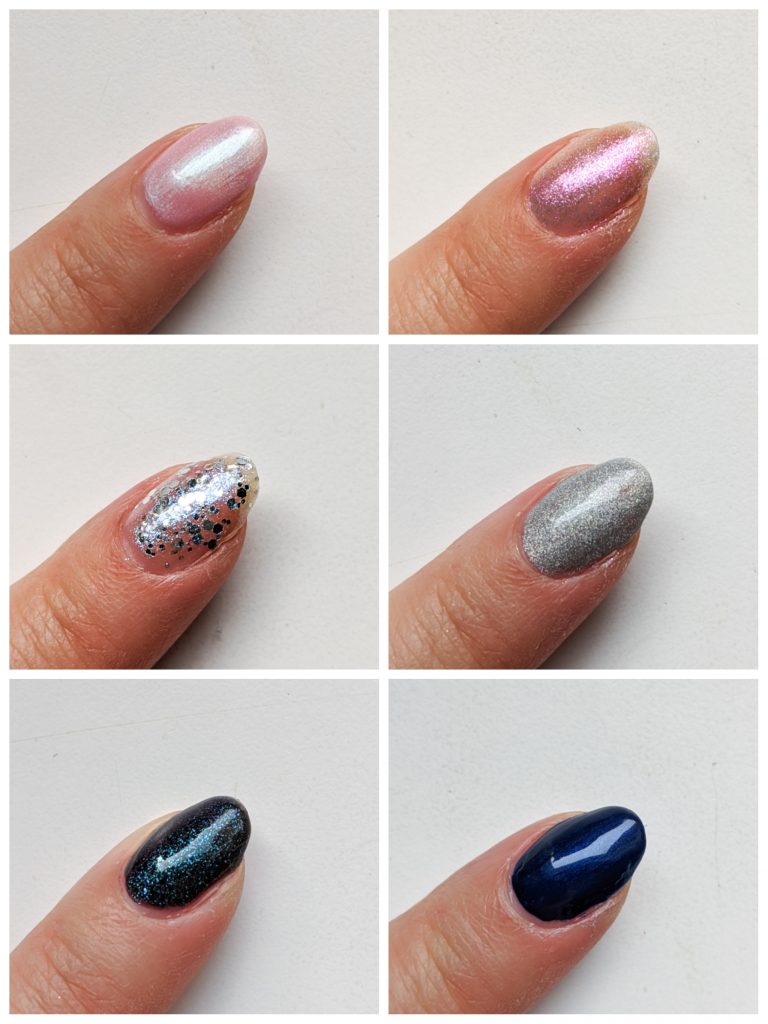 Top left to bottom right: Up In The Clouds, Sweet Treats, Kaleidoscope, House of Mirrors, Phantom, Knee Highs
One thing to note about the set is that I think they designed a lot of the polishes to be worn with another one in the set. For example, the beautiful iridescent green/gold shade, "splash!" just ends up looking like a shimmery yellow when you wear it on its own. But when you put it on top of the minty shade, "pepperminty," oh, baby! It's such a unique, mermaid-esqe look. Definitely one of my favourite combos of the set!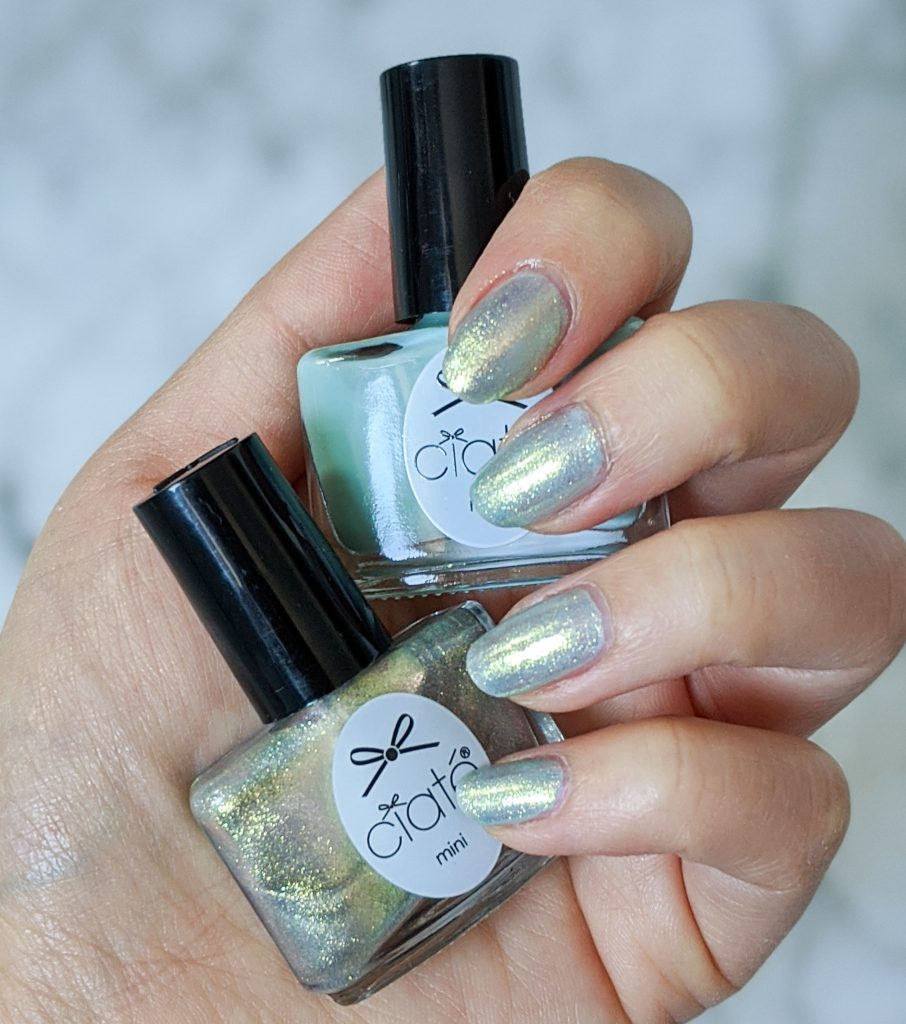 I actually really like that many of the polishes aren't designed to be worn alone. There are so many fun combinations and unique shades you can create and play around with! But then there are a lot of really beautiful shades you can wear on their own also. For example, "moondust" is a beautiful purple/gold duo-chrome shade, another favourite of mine!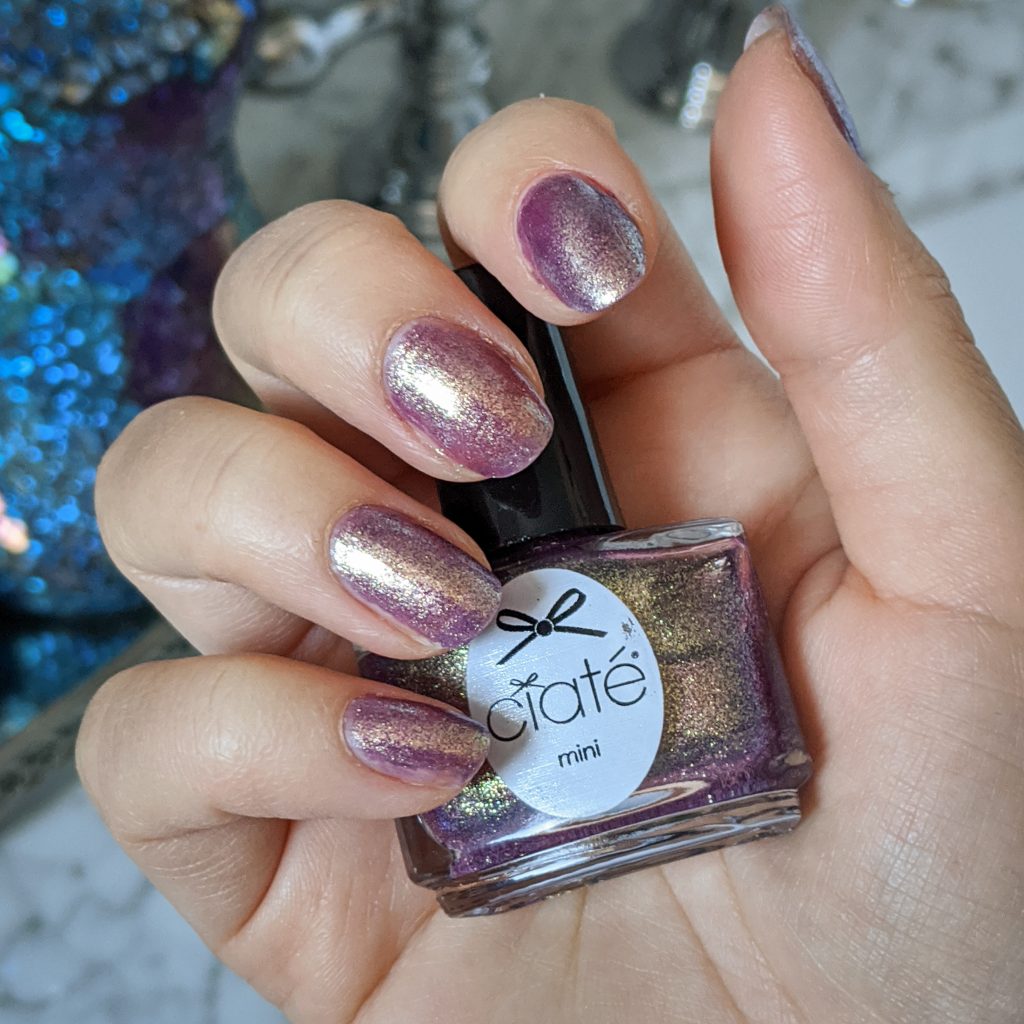 I would've included entire hand swatches of all my favourite colours and combos, but that would've taken freakin' forever and also, I would have passed out from all the polish/acetone fumes. But stay tuned to my Instagram page if you care to follow my nail adventures. I will definitely post my favourite nail looks from this set in the coming weeks, and dare I say, months!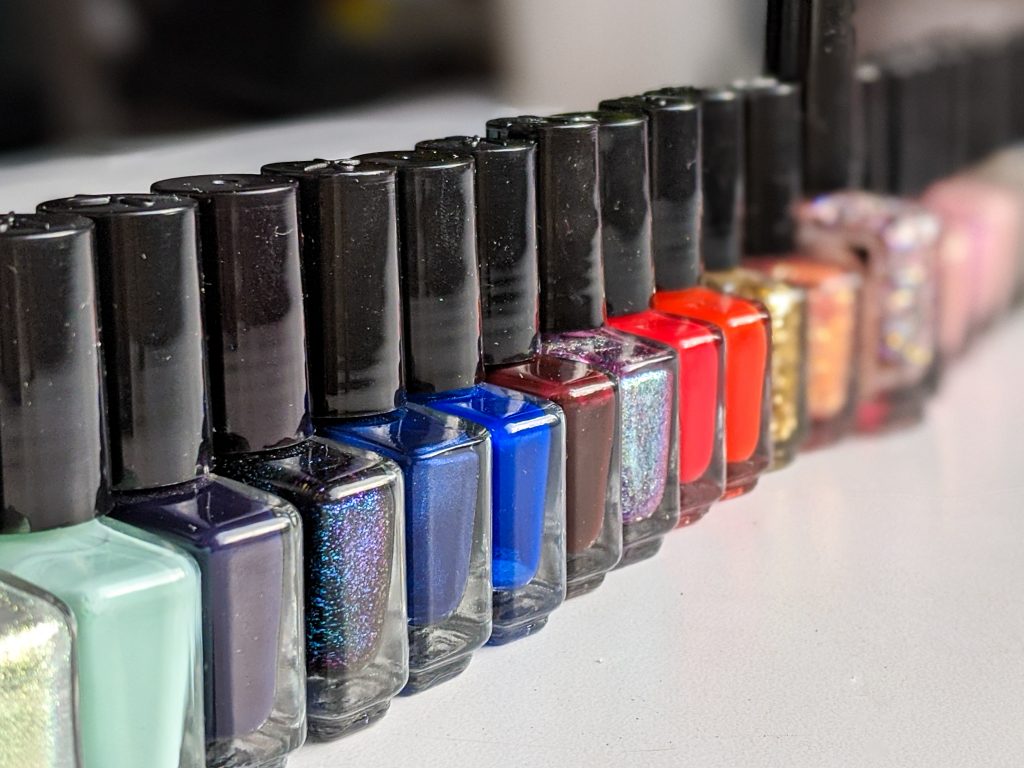 If you are still reading this far down the post, congratulations! You are either a certified nail polish addict like moi OR you're looking for the perfect gift to get the nail polish addict in your life. Well, I highly recommend this advent calendar as a fun little early holiday present!
Now excuse me while I go do my nails for the third time this week.
xoxo