It's spring makeup sale season and although I tried to limit my indulgences, I did manage to do a little bit of damage. After all, what is life deprived of little pleasures?
Repurchases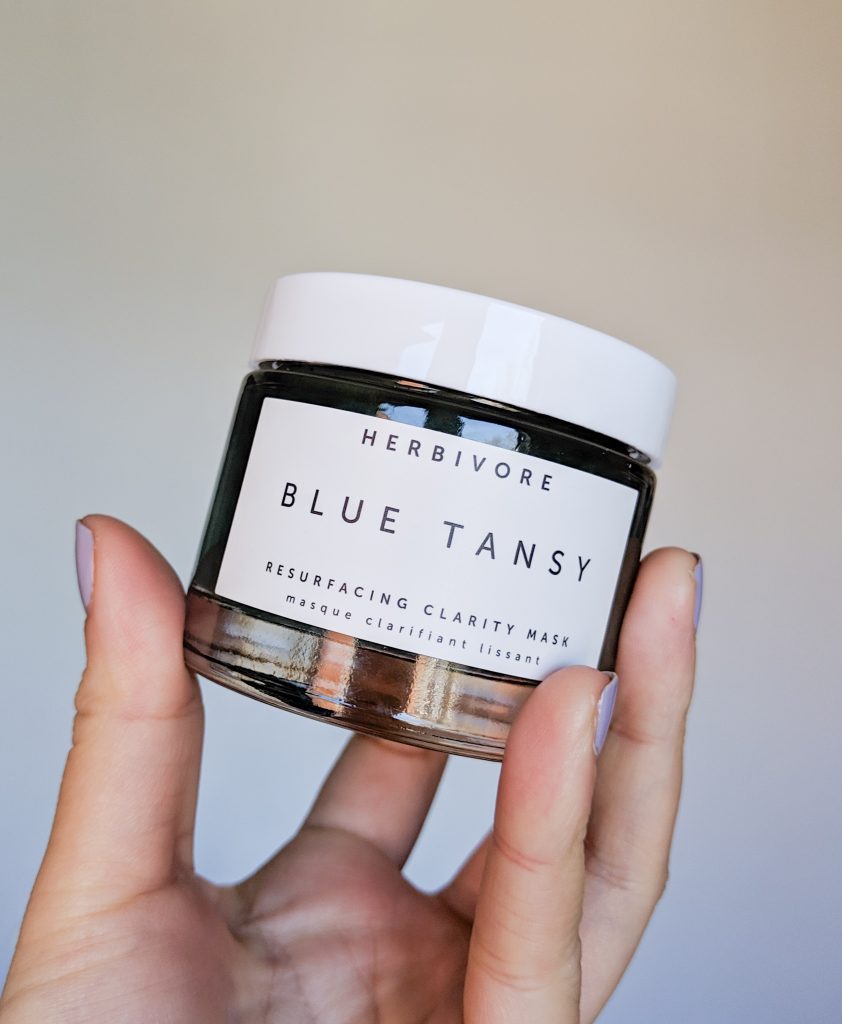 Herbivore Blue Tansy AHA + BHA Resurfacing Clariy Mask
I've talked about this mask a lot. It's been on my blog for a while. I always repurchase when a Sephora sale comes around. It works really well for me in addressing my main skin concerns (flakey skin, uneven texture, closed comedones etc.) I haven't been using it for a while 'cause you can't use BHA during pregnancy, but I got a new one and I'm ready to start masking it up again once the baby comes!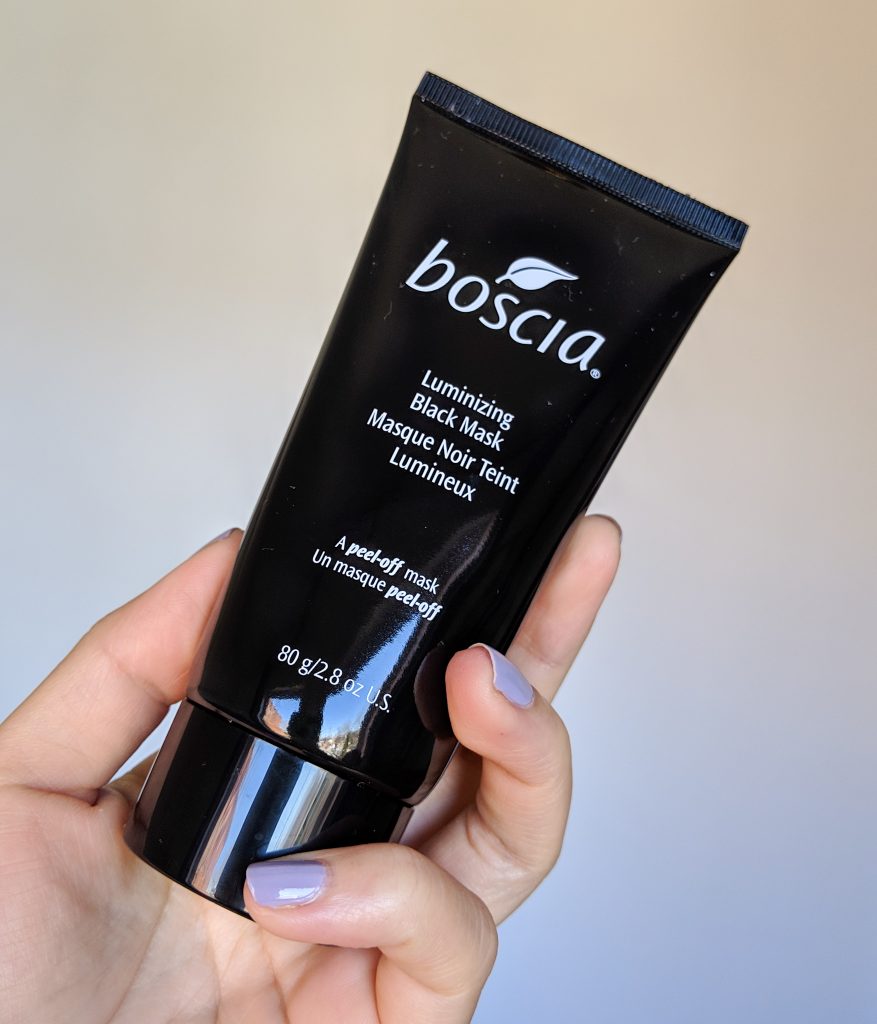 Boscia Luminizing Black Charcoal Mask
Another staple in my skincare arsenal that I repurchase when a sale comes along. Again, it's a nice texture fixer for me, mainly dealing with clogged pores and flakey skin. I use it very sparingly, maybe once a month or two, and my skin just feels way less congested afterwards!
New Stuff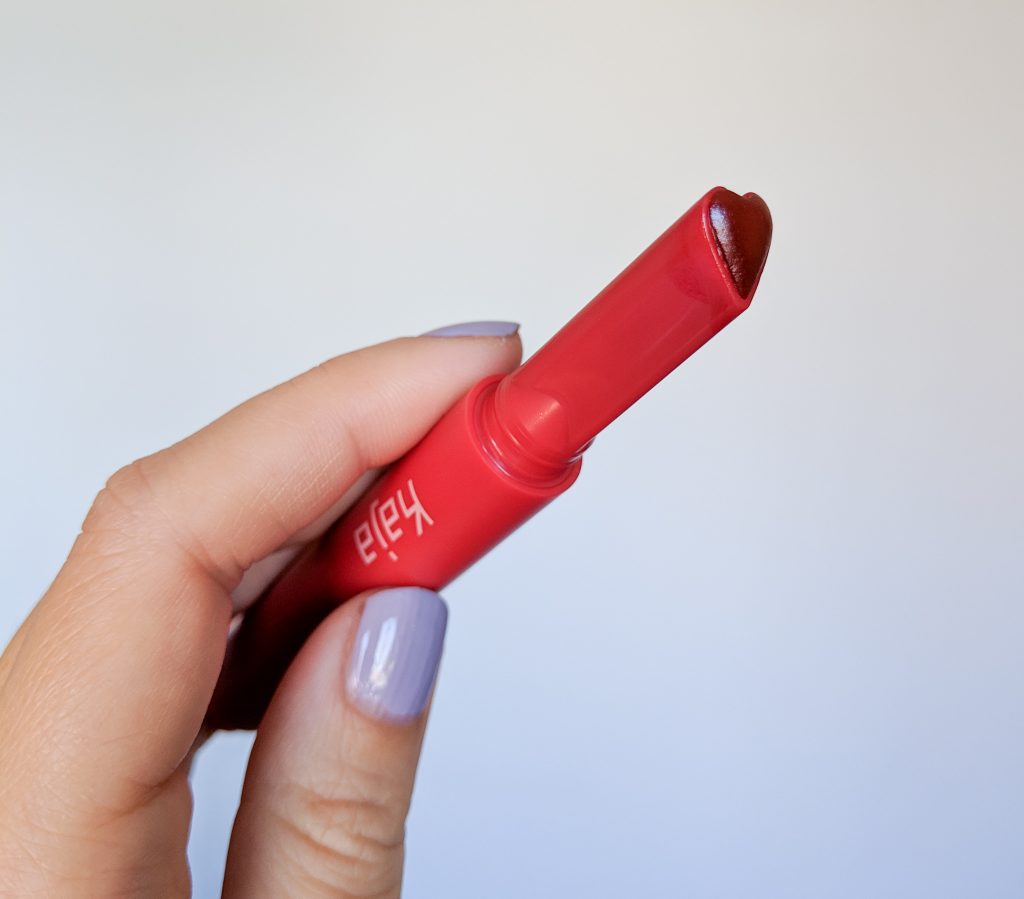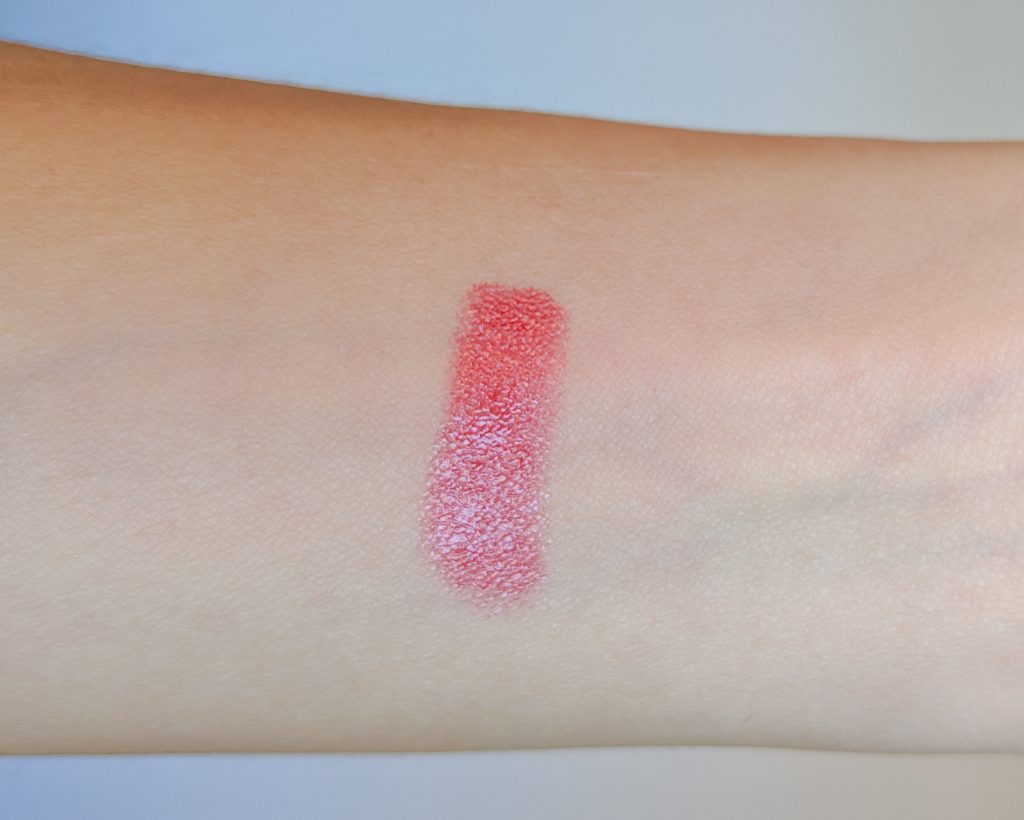 Kaja Heart Melter Lip Gloss Stick in Too Hot
I find this whole Kaja brand quite intriguing. Stacked eyeshadow pots, stamp-on blush, heart-shaped lipstick….Is it all gimmick or quality stuff disguised in cutesy packaging?
Well, I decided to try out this lip stick gloss because I've been looking for the perfect sheer, glossy, cherry red lipstick for a while now and nothing was ever quite right. It was always either too sheer or too opaque or the colour was too rich…
The finish of this is exactly what I wanted, kinda slippery/glossy, but not quite as wet as a real gloss. You can get a sheer colour payoff with just one swipe or keep applying for a more opaque look. The colour is also really pretty, but it's very slightly more orange and less red than what I've been looking for. One thing I don't like is how you have to click it to extend it up out of the tube and as far as I can tell, there's no way to bring it back down. You have to make sure you don't raise it up too high, so the cap can still fit on. And to be honest…I'm not loving the heart-shaped bullet. I mean, it's so unnecessary and whose lips are shaped like that??
Still gonna keep it though, 'cause as far as easy-to-wear, sheer lipsticks go, it's pretty good!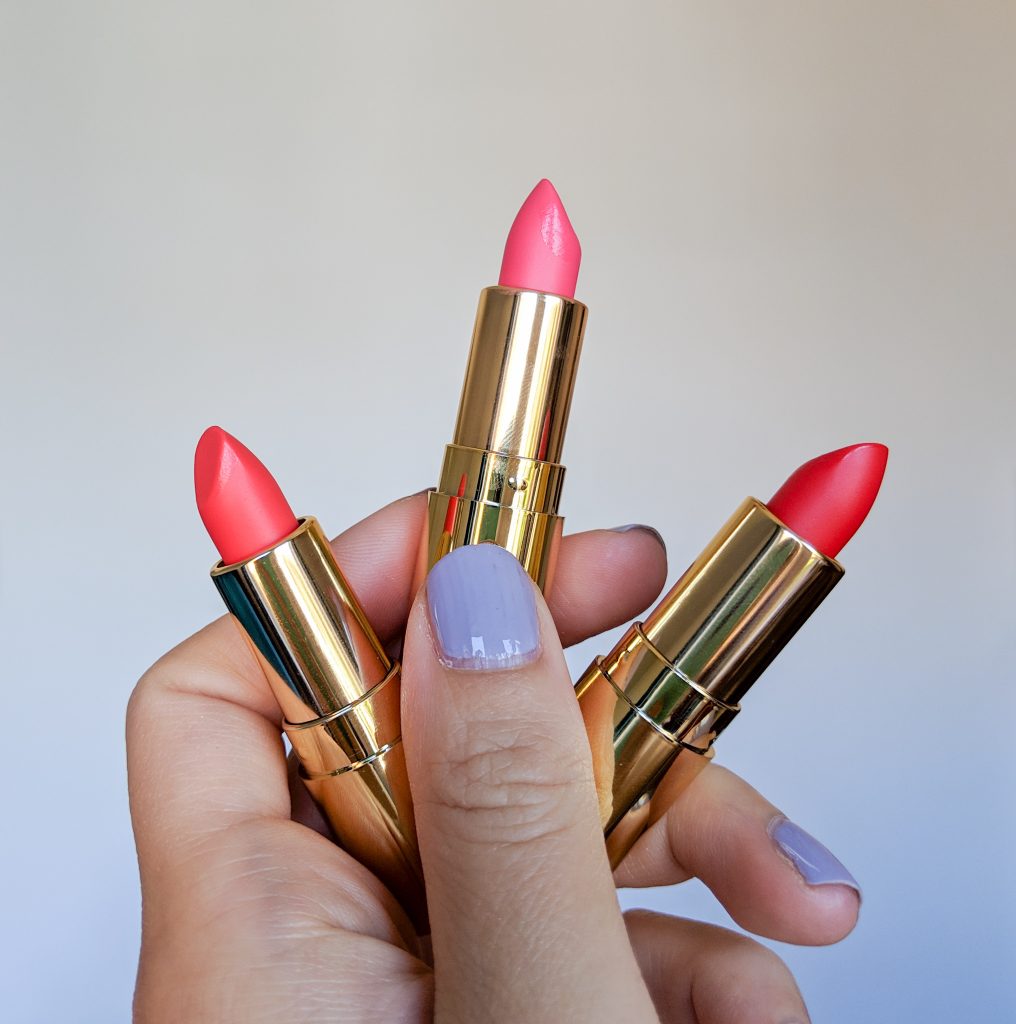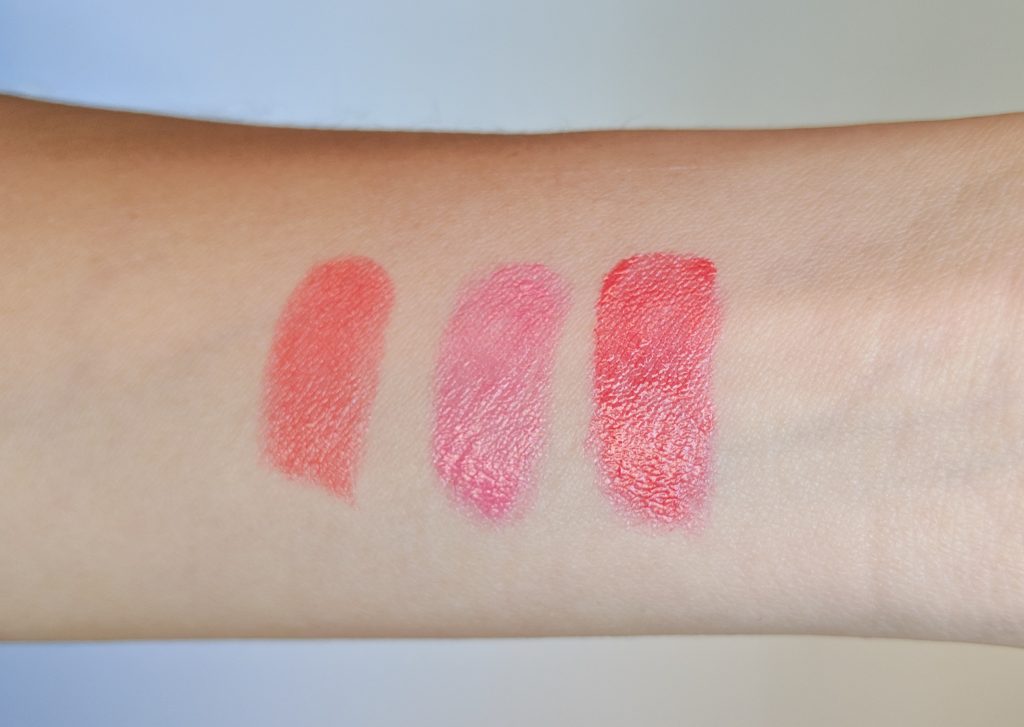 YSL Mini Rouge Volupte Shine Set (shades left to right: 12, 45,
I really love YSL lip products. The colours, finishes and formulas are just something really special, in my opinion. I particularly love the Rouge Volupte Shine and Vinyl Lip Stain lines. When I saw this little mini set of three different Rouge Volupte Shine lipsticks, I had to grab it!
I love mini versions of cosmetics because it's so rare to use up a full-size (at least for me) that I'd rather pay a little more to get more variety in a lesser quantity than just get one thing, you know what I mean? Is it worth the cost, even at 15% off? Probably not, but this was my one "indulgence" buy and I have no regrets!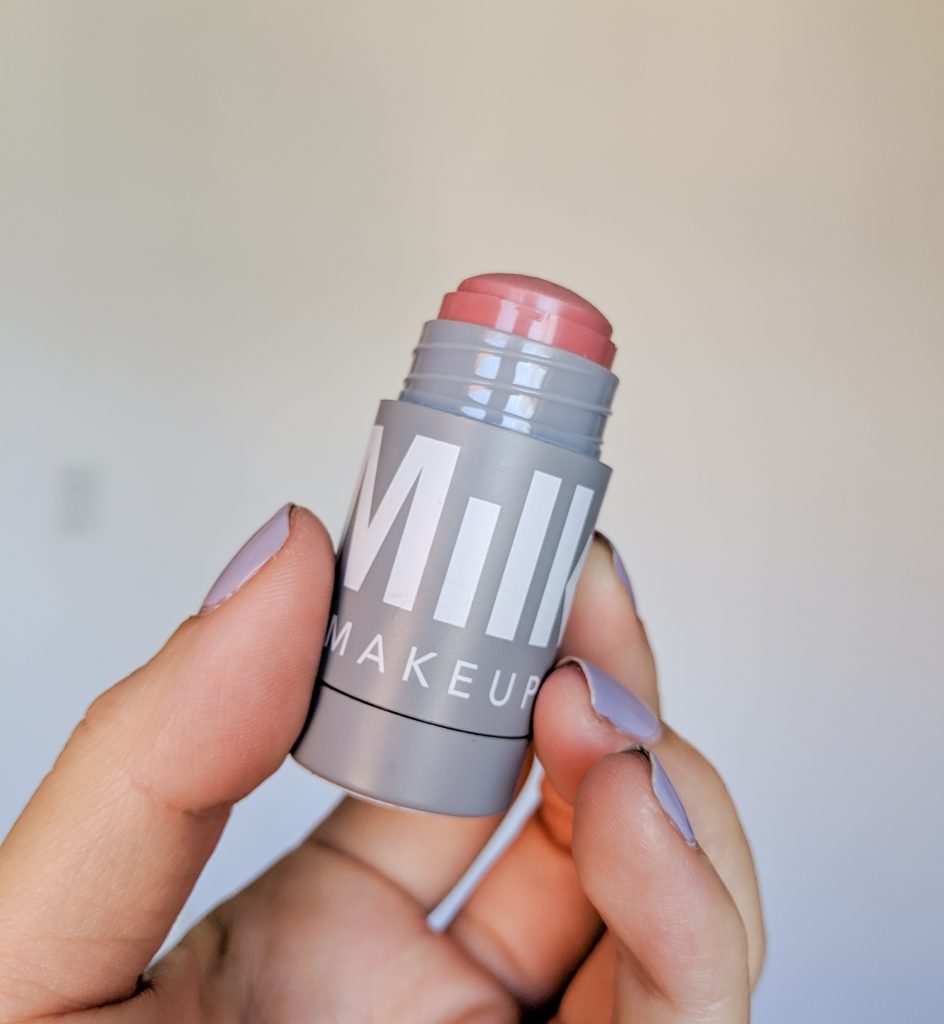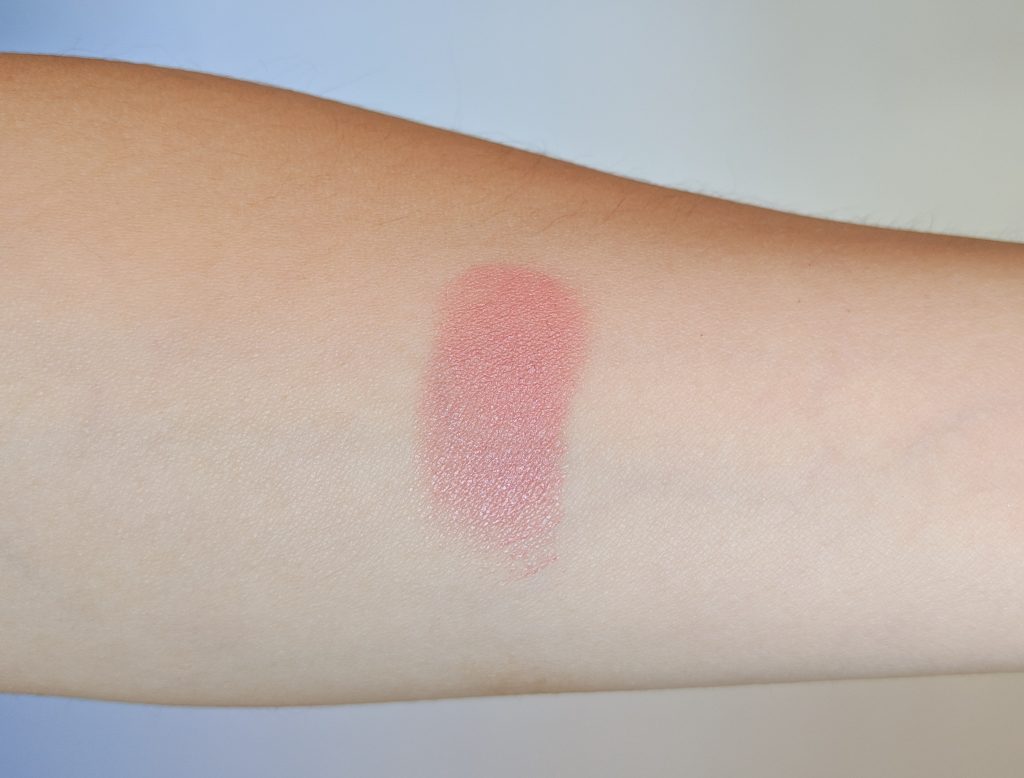 Milk Makeup Mini Lip and Cheek in Werk
Unfortunately for my sensitive skin, I am a cream product lover. I just love how they melt into your skin and give it a more dewy finish. I say unfortunately because if I use lots of cream products for long periods of time (on my cheeks in particular) I tend to get little bumps, closed comedones and milia. When I notice my skin getting a bit congested, I stop using cream/heavy products and let my skin kind of "heal" before going back.
So because I have particularly sensitive skin, I'm always trying to find non-oily/waxy cream products, which tend to really clog up my face. So far I have to say this little cream blush/lip product is not bad. It's a really flattering, natural rose colour and lasts pretty much all day. I was afraid it might be too sheer, and although it's not the most pigmented blush I've ever tried, it shows up pretty well on my skin tone. It never full "dries" though and feels a tiny bit sticky on your face, but definitely not heavy or waxy. I'll probably have to use this sparingly, but I'm pretty happy with it so far!
Did you guys do any damage during the Sephora sale?
xoxo