Okay, babies, it's time to get into the real fun makeup stuff! Eye shadows and lipsticks are, for me, the best part about makeup. It's where you can really go crazy and express yourself!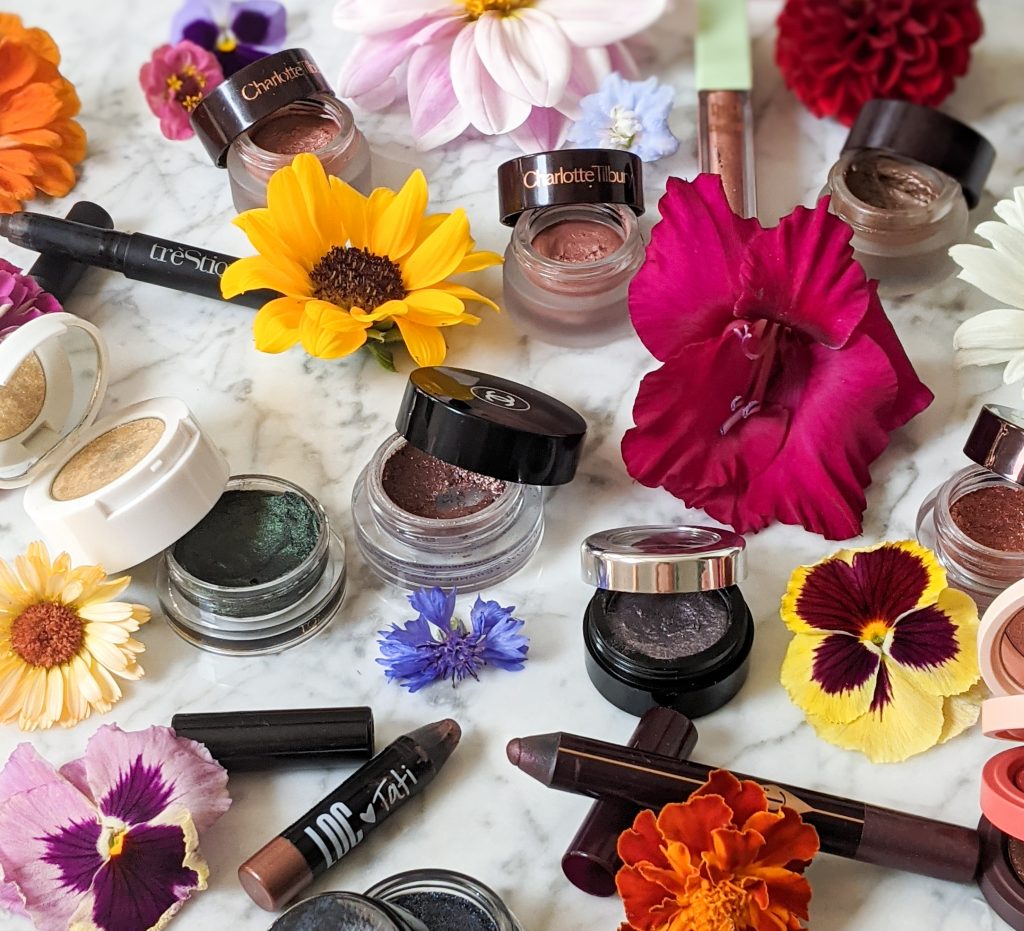 I'm breaking up the eye shadows into two different posts: single/cream/stick eye shadows and palettes. Single shadows are fun because they are a true "one and done" type of product. They should be easy to use and pack a lot of punch without having to use a lot of other products or even tools. At least that's what I like them for. Here's what I've got going on in my single, cream and stick eye shadow collection!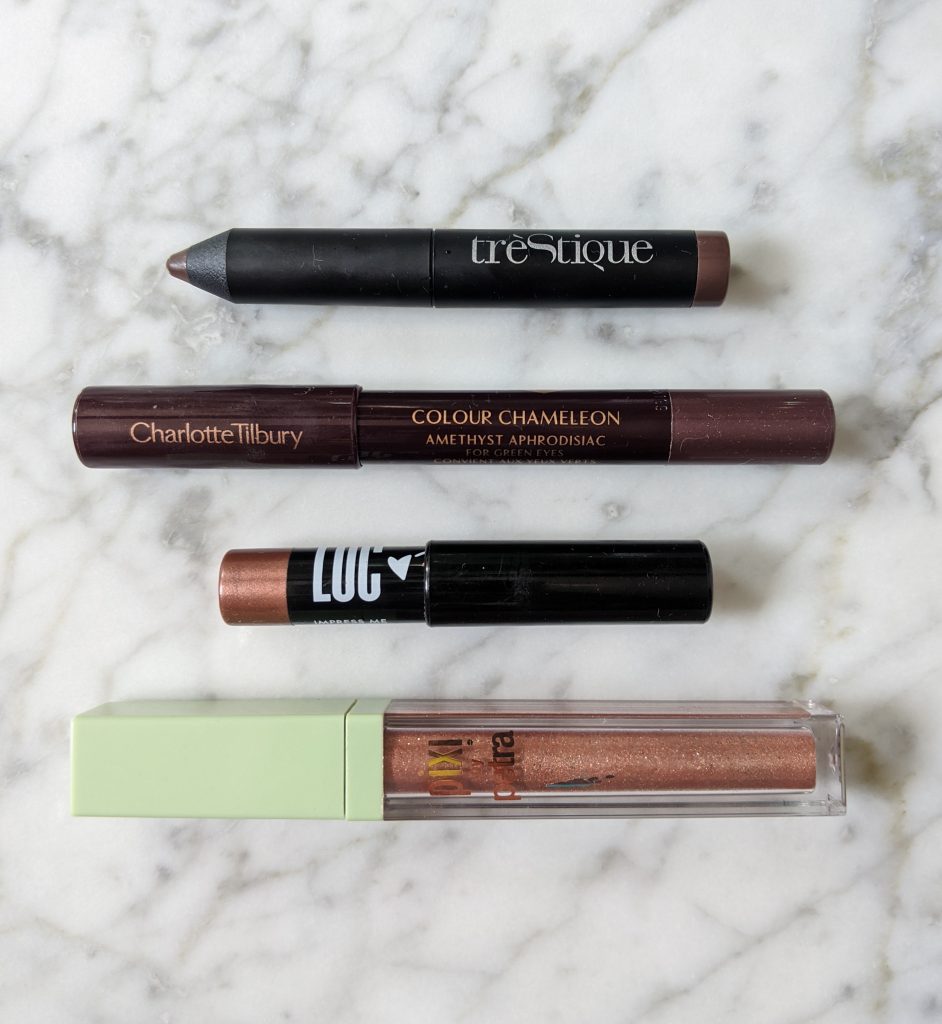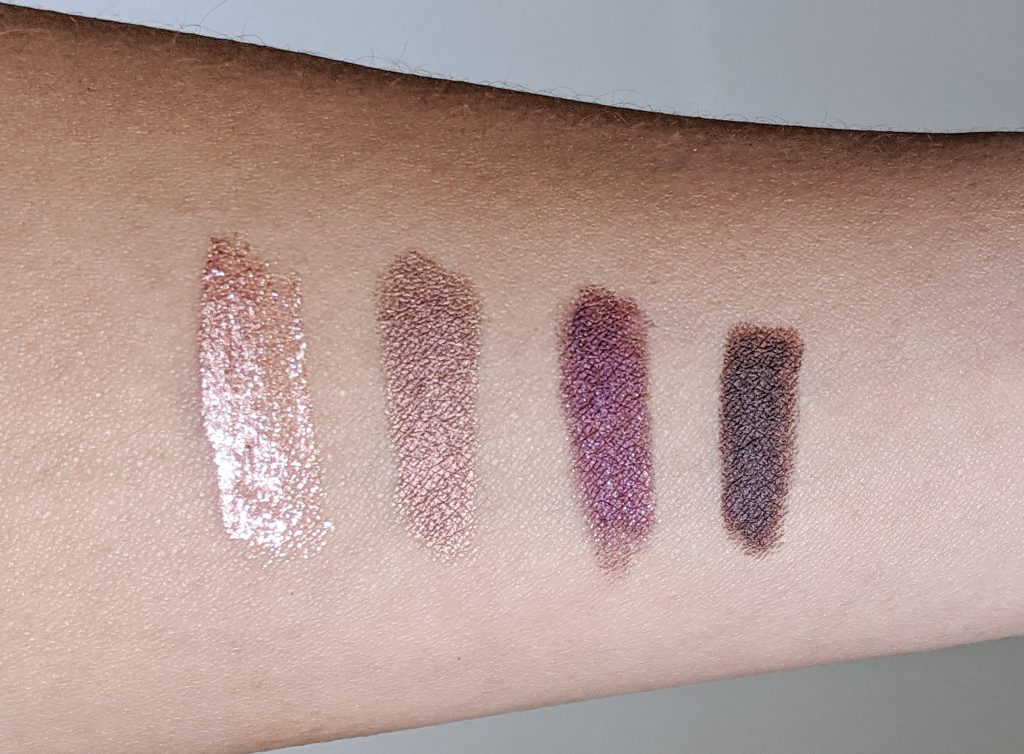 From left to right:
LOC One & Done Shadow Stick in Impress Me (discontinued)
If you've been following the blog for a while, you'll know that I have a soft spot in my heart for rose gold eye shadow. And the Pixi Liquid Fairy Lights in Rose Gold is what rose gold dreams are made of! I find a lot of shadows marketed as "rose gold" pull more copper on me, but this one is the perfect warm pink. It's got intense shine and a perfect metallic shimmer without being too glittery.
Remember Birch Box, guys? Well, one of the stick shadows I got in a box once has stood the test of time, even if the company itself did not (RIP). LOC One & Done Shadow Stick in Impress Me is a kind of warm taupe colour, which I is another one of my favourite shadow colours. It's just such an easy shade to use if you want a simple, one shadow look that adds a little something to bare lids. I highly recommend taupes to anyone, warm or cool!
Speaking of subscription boxes, I got a treStique Mini Shadow Crayon in the shade Kona Coffee in a FabFitFun box a while ago and I kind of feel like have a matte dark brown in your shadow collection is a must. This one isn't too opaque, so if you're afraid of it looking too bold or crazy, you just have to draw it on your lids and blend it out with a finger or brush and it'll give you more of a medium to sheer coverage. I like using it alone all over the lid for a one shadow smokey eye look, or pairing it with a darker shimmery colour to give the shimmer some more dimension.
And finally, I've been on the hunt for the perfect warm purple/plum eyeliner for a while now and wanted to try this Charlotte Tilbury Colour Chameleon in Amethyst Aphrodisiac. The reason why I didn't include it in my eyeliner post is because it's not technically an eyeliner. I do use it as such from time to time, but it's tricky with such a fat tip. And I do find that when you use it as a shadow, it can tend to blend a bit patchy. You really have to build up the colour, blend, add more colour, blend etc. to really get a good finish. But it is a nice colour, so I don't mind!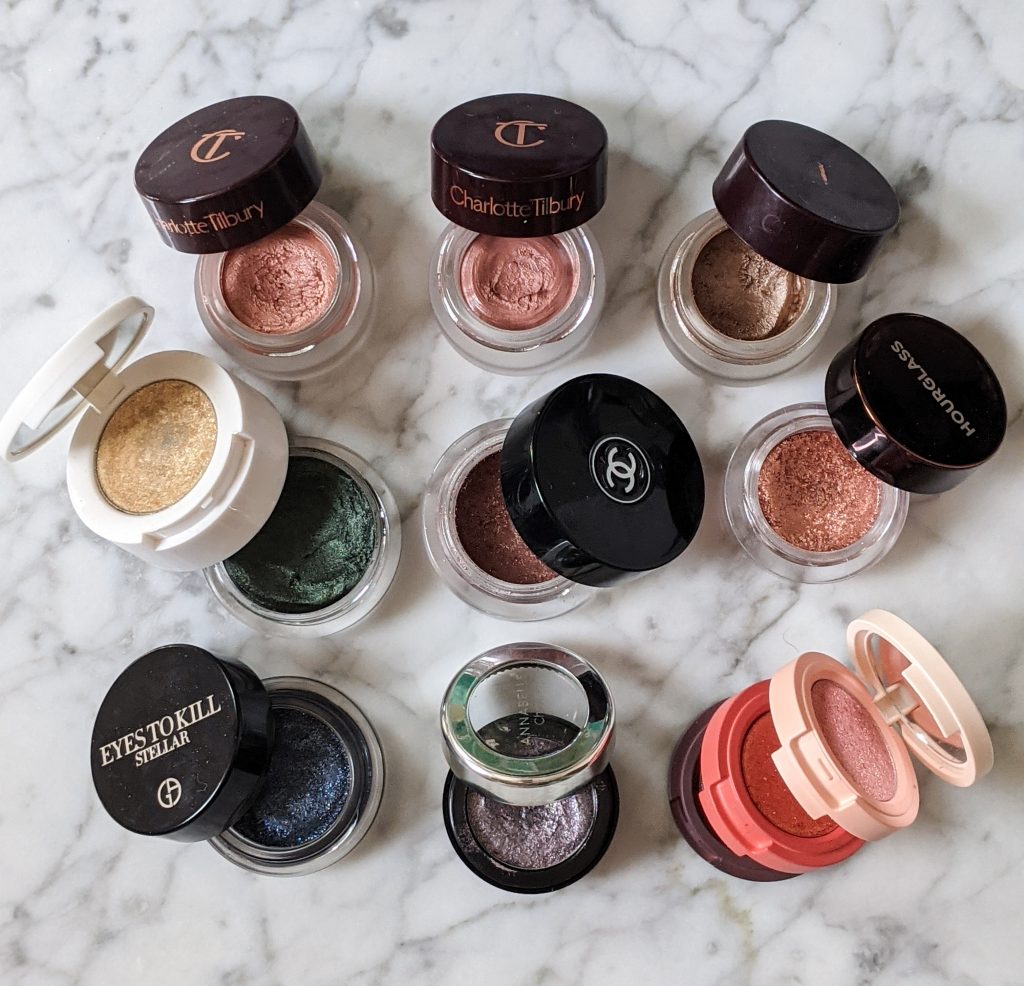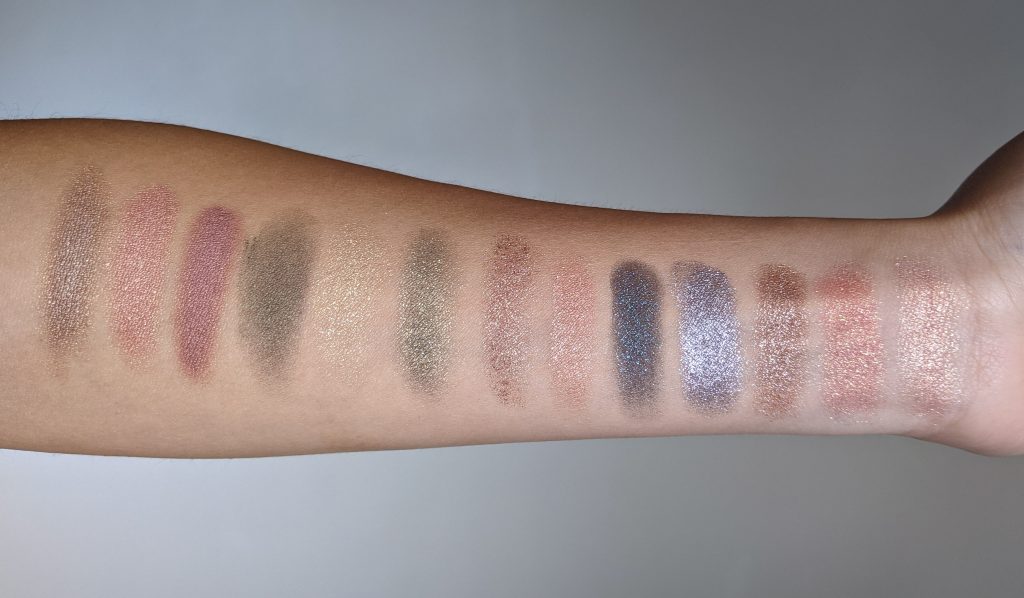 From left to right:
In terms of cream eye shadow, my favourite is probably the Charlotte Tilbury Eyes To Mesmerise. I have it in three colours: Marie Antoinette, Rose Gold and Pillow Talk. Marie Antoinette goes by a new name now (I think it's Oyster Pearl) and it's a kind of antiqued bronze colour, with a hint of green in it. It's really one of those perfect one shadow looks. I mean, I think all the Eyes To Mesmerise are, that's kind of their point! Obviously, I had to get the Rose Gold shade, but it's one of those "more coppery/orangey" rose golds that I don't love. More recently, I got the new shade Pillow Talk and it's such a lovely dusty pink colour, I just love it! I can see myself wearing it a lot in the autumn.
Now I'm about to get a bit fancy, but you have to understand. I have very particular shade desires for my eye shadow and lipsticks, and I am willing to pay the big bucks to get what I want. Especially because I am not really one who uses up a whole thing of makeup in a month or two, so I feel like the amount of use I'll get out of it justifies the price if I really like it. That being said, Tom Ford's Cream and Powder Eye Color is a bit of confusing product to me. I have the shade 09 Emerald Isles, so I can't speak to the other shades, but I find that both the cream and the powder shadows as individual products are TERRIBLE. The cream is patchy and dull. The powder is dry and barely shows up on my skin. But there's something about mixing the two together that just blows my mind. It creates such a beautiful shimmery olive green that I just do not have in my collection. It's so strange because of how terrible the products are on their own! But used together, they just create some kind of magic…go figure!
Speaking of magic, I have been obsessed with Chanel Illusion D'ombre in 97 New Moon for YEARS! Every since I first saw it, probably on Instagram, I started coveting it. But for some reason, nowhere in Canada sells it and you can't even order it to be shipped here. Luckily, two years ago someone was able to pick one up for me while they were in the States. It's one of those multi-dimensional, hard to pinpoint the colour kind of shadows. It is essentially another warm taupe-y shimmer, but on some people and in some lights, it pulls really warm, almost pink. I like pairing it with Hourglass Scattered Light Glitter EyeShadow in Blaze, because together, it creates a really yummy kind of taupe-y rose gold. I really need to get another New Moon because I've used up quite a bit and I accidentally dropped some in the garbage recently! So if you're going to the States soon, let me know…
And the last stop on the fancy train is Giorgio Armani Eyes To Kill in Midnight. This is a super dark blue, almost black shadow with navy blue shimmer. I like using it as a super bold, one shadow smokey eye! It's one of those forumlas that I find kind of patchy once you blend it a bit, but the colour is so unique to me that it's worth a little bit of extra time and effort to build and blend and build and blend.
Now for the complete opposite spectrum of price point, the Annabelle Chrome Creamy Single Eye Shadow is my only drugstore item in this category and I actually just bought it on a whim while I was trying to get to the free shipping amount while buying other stuff. And I actually love it! It's a very shimmery kind of silvery purple colour, very unique to my collection. I'm not a huge fan of the consistency (I find it kind of sticky), but once it's on the lid, it stays put and you can't feel that so I'm fine with it!
And lastly, I included this in my single/cream/stick shadow post because I store it in that category, but technically, it's a trio. The Kaja Bento Bouncy Eyeshadow Trio in Orange Blossom is such a unique product for me, in terms of the colour and concept. It has the most wearable collection of orange tones that I've ever seen in a shadow and the shimmer is out of this world. I like that all the shades make a full shadow look all together, but they also work as individual shadows that can be worn on their own.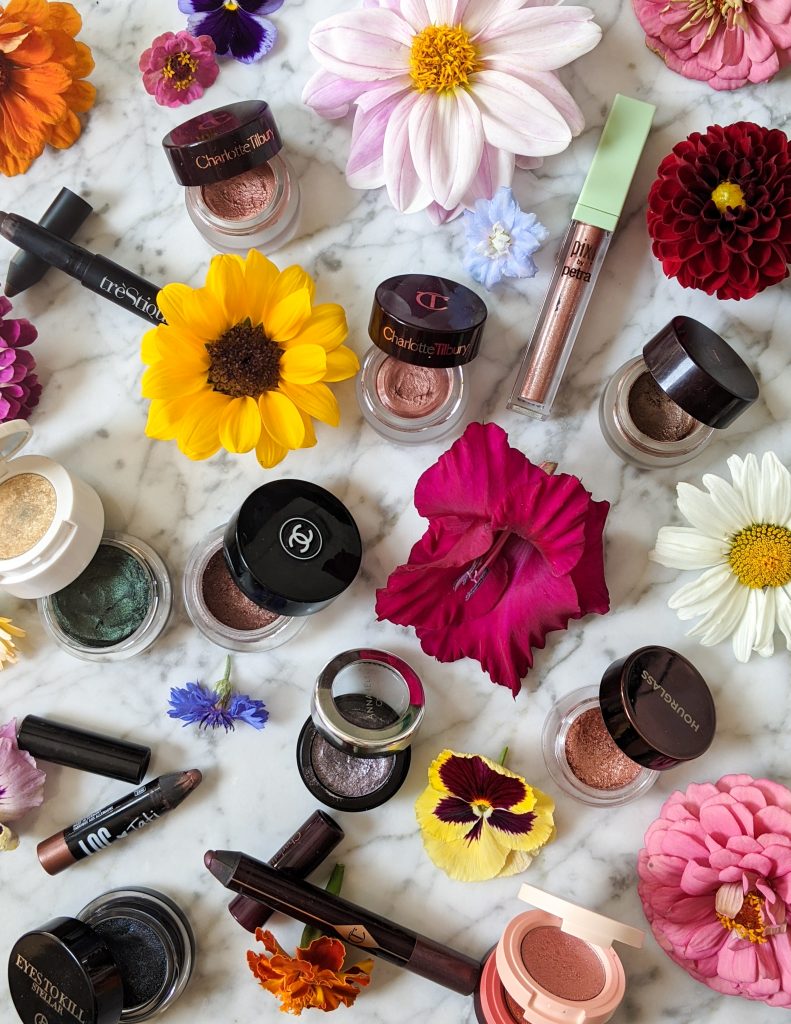 I shouldn't say, "and that's it!" because that feels like a lot of eye shadows, but I honestly feel like my eye shadow collection is migrating away from palettes and more towards these singles. Palettes definitely give you more product for how much you're paying, but I'm starting to realize that if I only like a handful of all the shades in a palette, there's really no point in getting it. I'm much better off searching for those specific shades that I want in a single!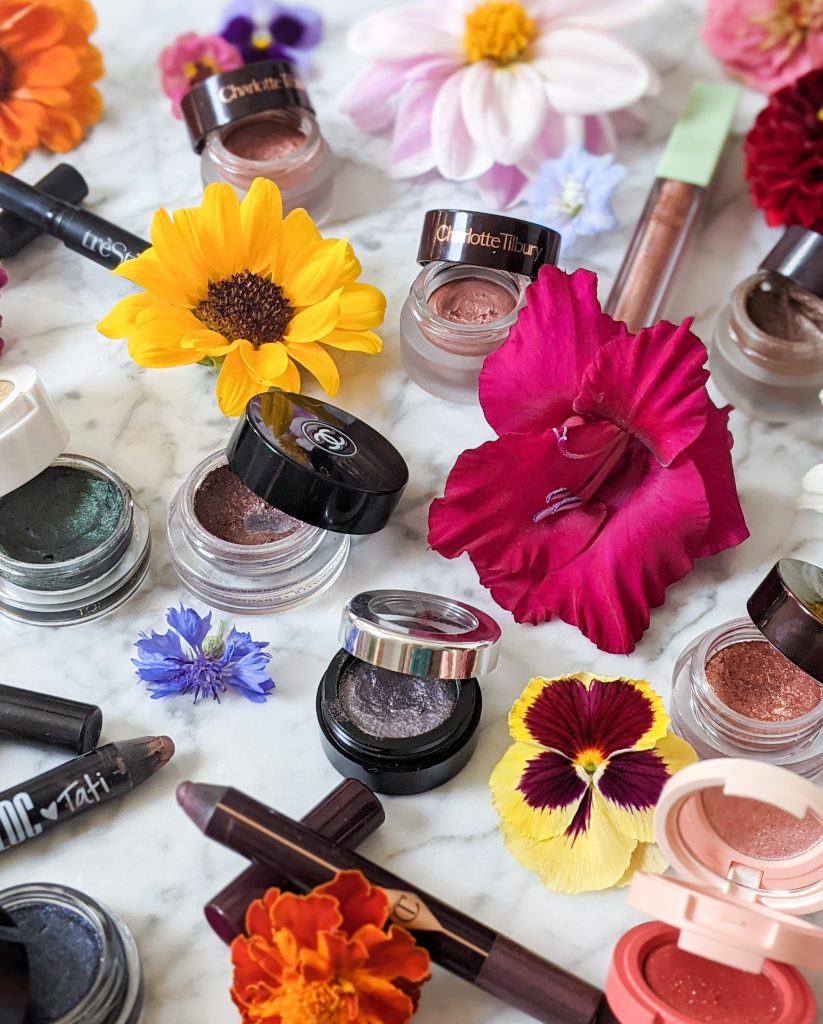 Are you more of a palette or singles kind of makeup lover?
xoxo