I'll be honest with you, this Valentine's Day will probably just consist of Theo, Kyler and I going out for lunch together, and Kyler and I "exchanging" chocolate, aka, buying chocolate we were just gonna eat together anyways. But we were never really a Valentine's Day kinda couple, even before Theo.
Still, you know me. I never really need an excuse to dress up!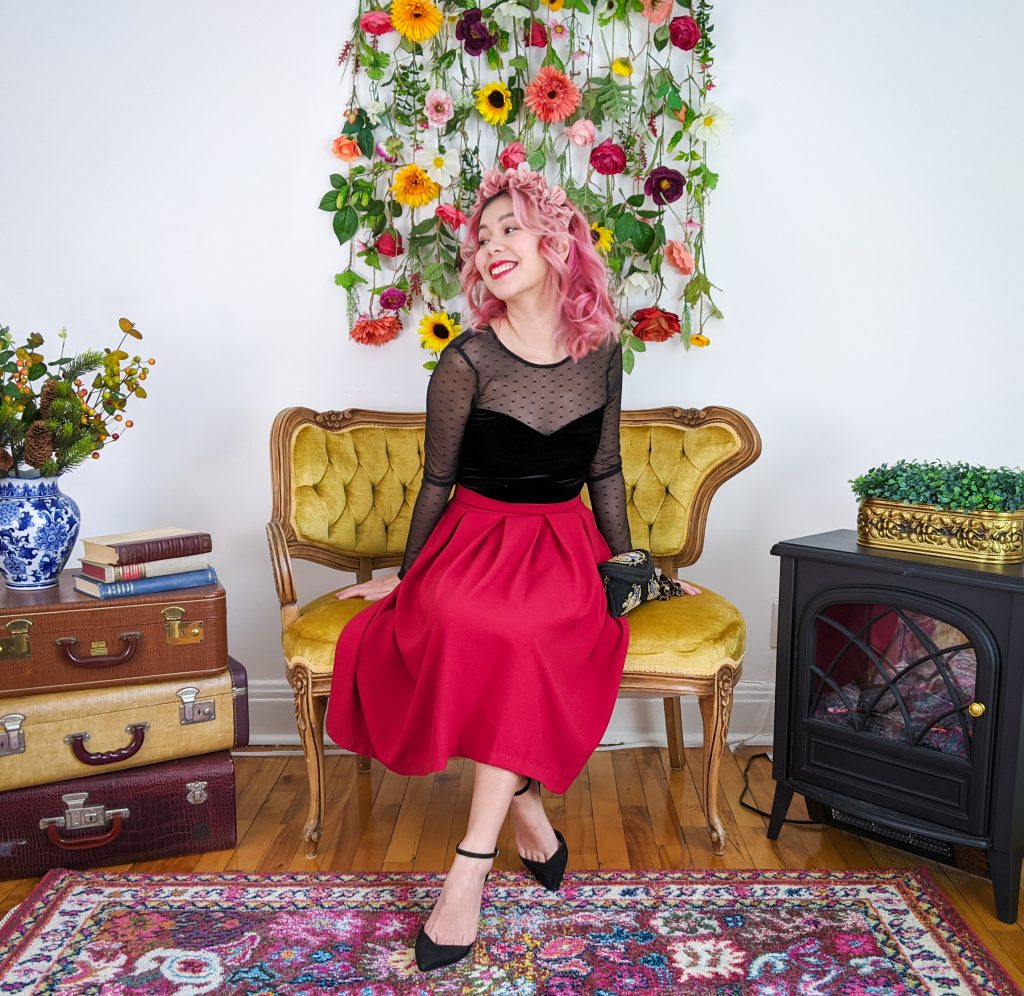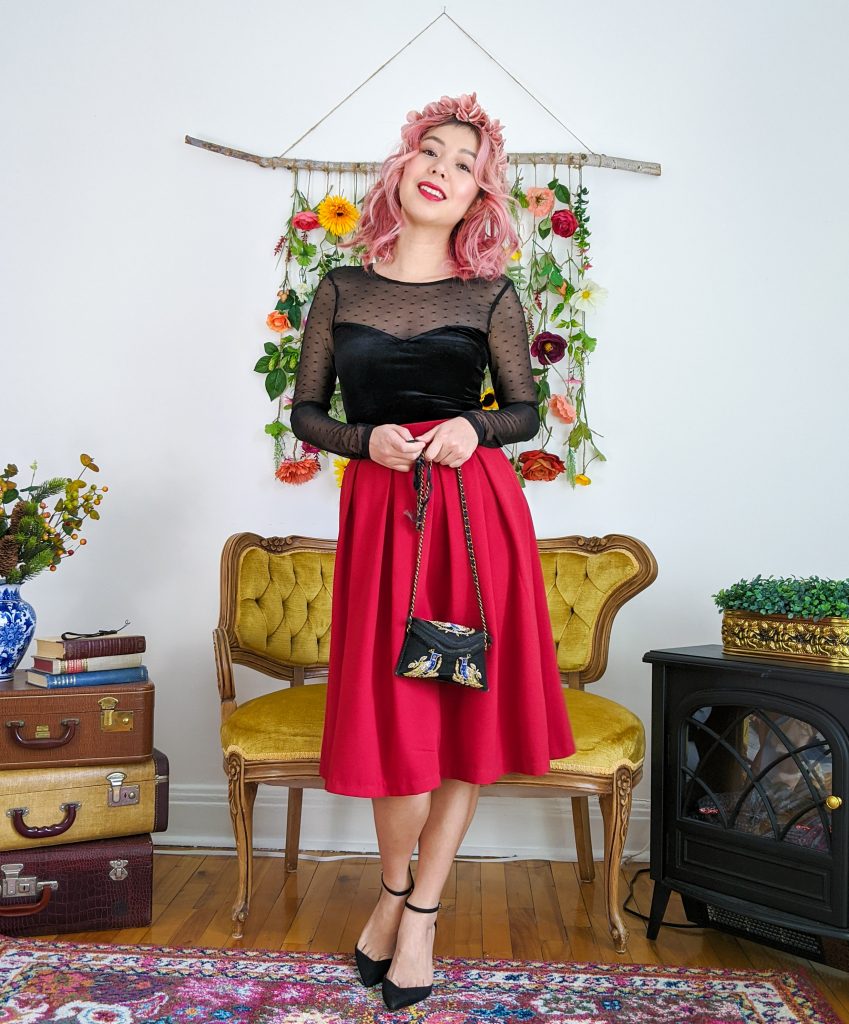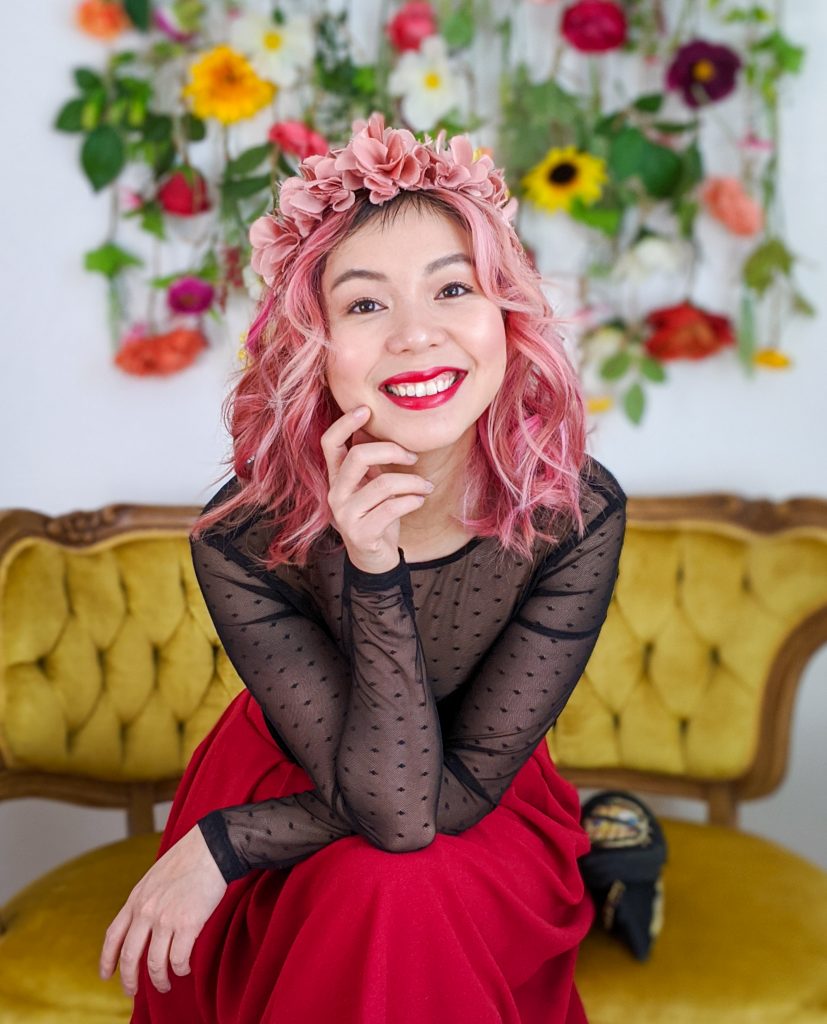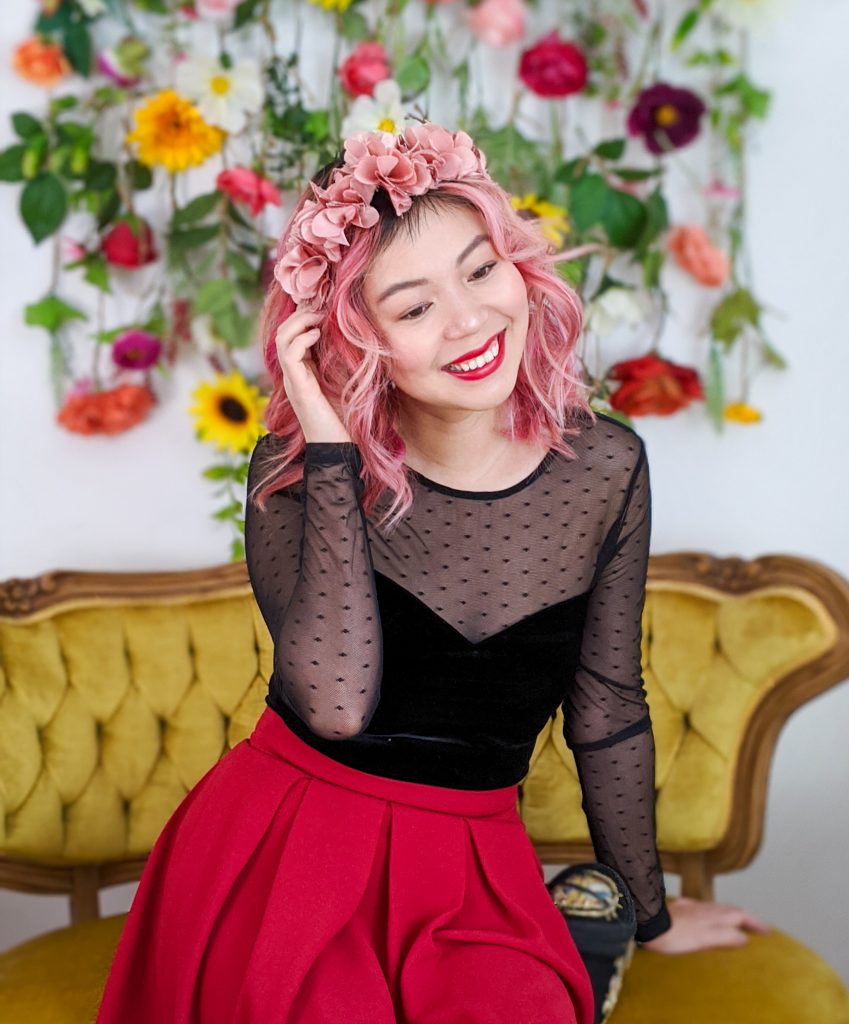 H&M top / Simons skirt (old) / Aldo flower crown (old)/ Zara handbag & heels (old)
It's actually funny how my flower crown blends in so perfectly with my hair colour. I haven't worn this piece in years and had no idea how well it would match my tresses! I actually like it better like that, I think. It's a "blink and you'll miss it" kind of a feel. Almost subtle!
And although I'm a little on the nose with all the red and pink (what can I say? You know I love a good fashion theme…) I feel like the black strappy heels and velvet mesh sweetheart top add a bit of sexy sophistication to the look.
Do you have plans for Valentine's Day? We could use some ideas of things we could do with our newest Valentine!
xoxo