I don't know about everyone else, but one of my struggles in pregnancy so far has been being able to find clothes that I can fit comfortably, without breaking the bank, and staying true to my sense of style. Like, is it just me, or is maternity clothes generally really boring, ugly and/or crazy expensive?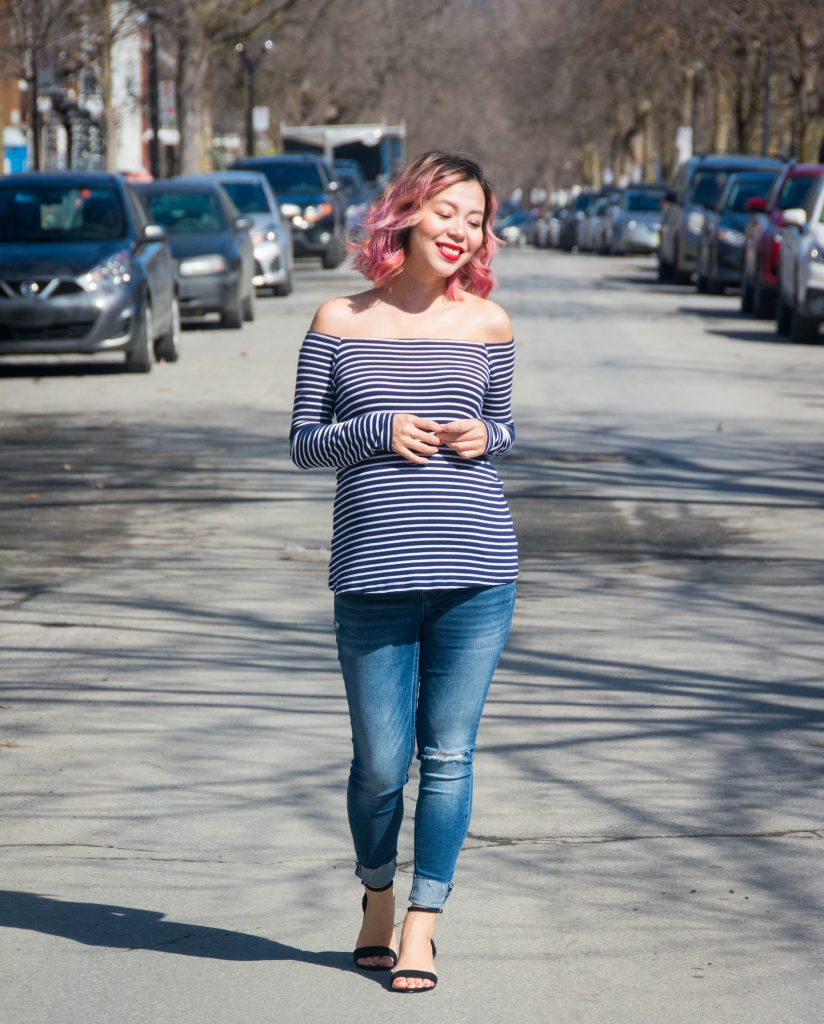 And for some reason, I thought I would be able to fit into my regular clothes for most of my pregnancy because I thought the bump was mostly isolated to your lower abdomen, and by the time my third trimester rolled around, I could just wear my many high-waisted dresses. I know, I know, stupid me. Of course the whole area under your boobs expands, I mean the uterus gets huge and where else are all your organs gonna go???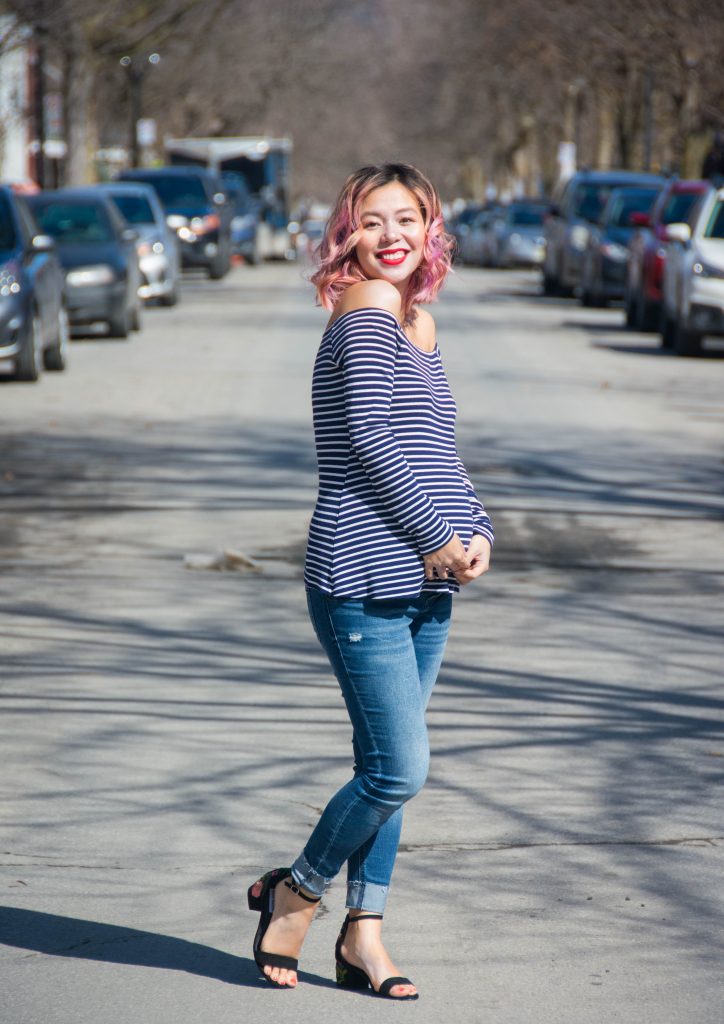 And surprisingly in my case, I started developing a bit of a bump super early for a first-time mom. By 12-13 weeks, I couldn't fit into my regular jeans anymore (likely due to bloat) and by week 15, I would say my pooch had obviously transformed from bloat to baby bump.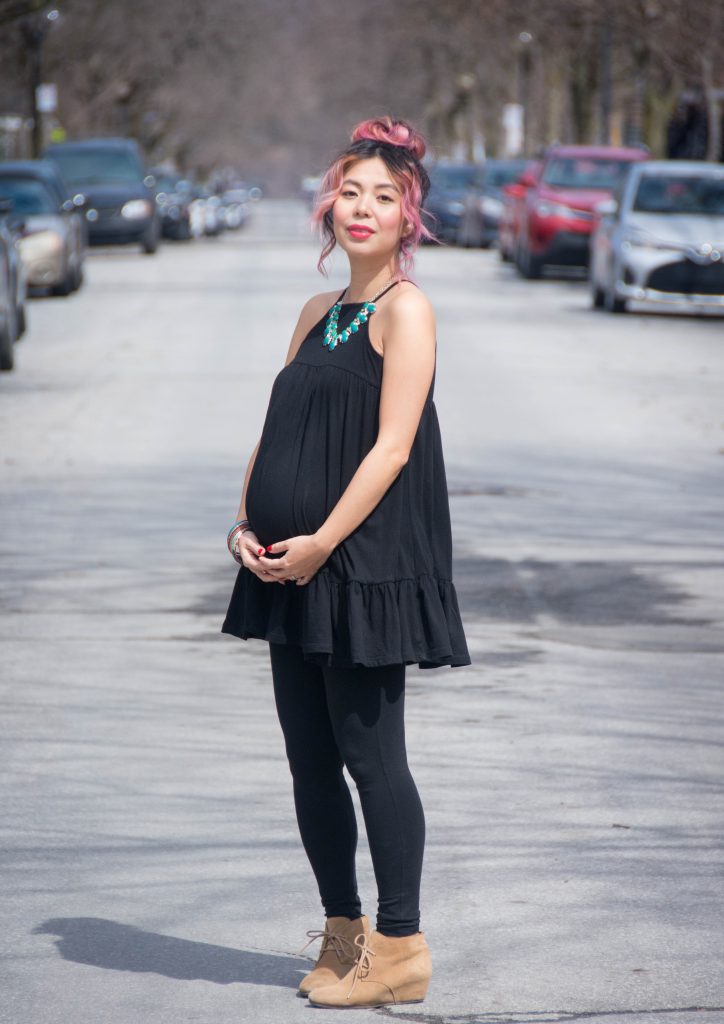 Maybe if you're mostly pregnant in spring, summer and fall, it's easier to wear regular clothes because you can just wear dresses and loose, flowy pieces. But in the frigid Montreal winter, you gotta wear pants. Oh, pants. You and I have always had a contentious relationship. My legs are too short for your liking, you think my midsection should be slimmer for how slim my legs are, and you always make fabric bunch up around my crotchal/buttal region…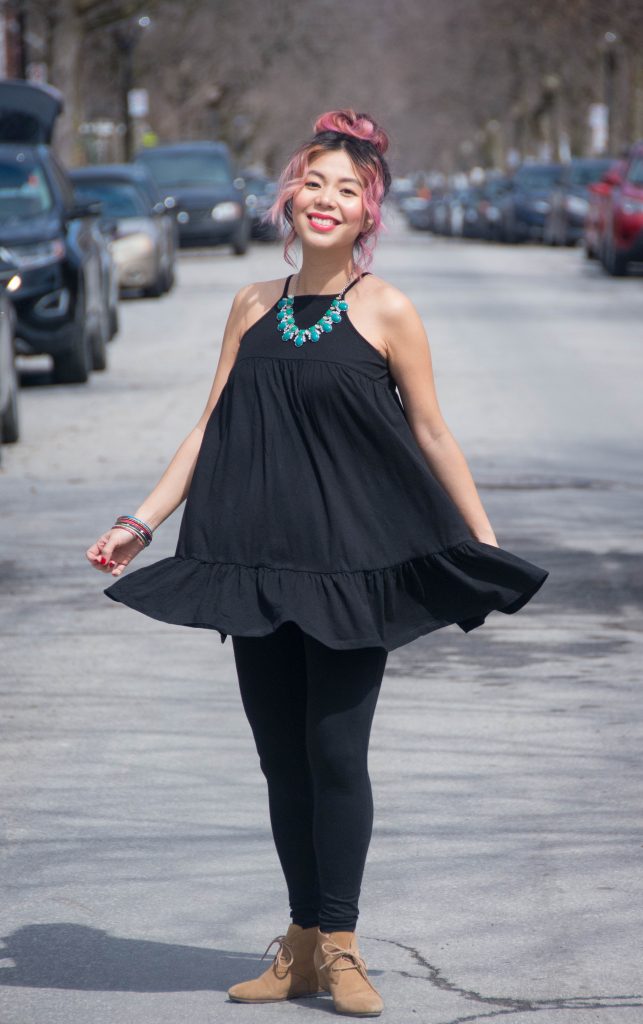 Well, pregnancy was no exception in my lifelong pants struggle.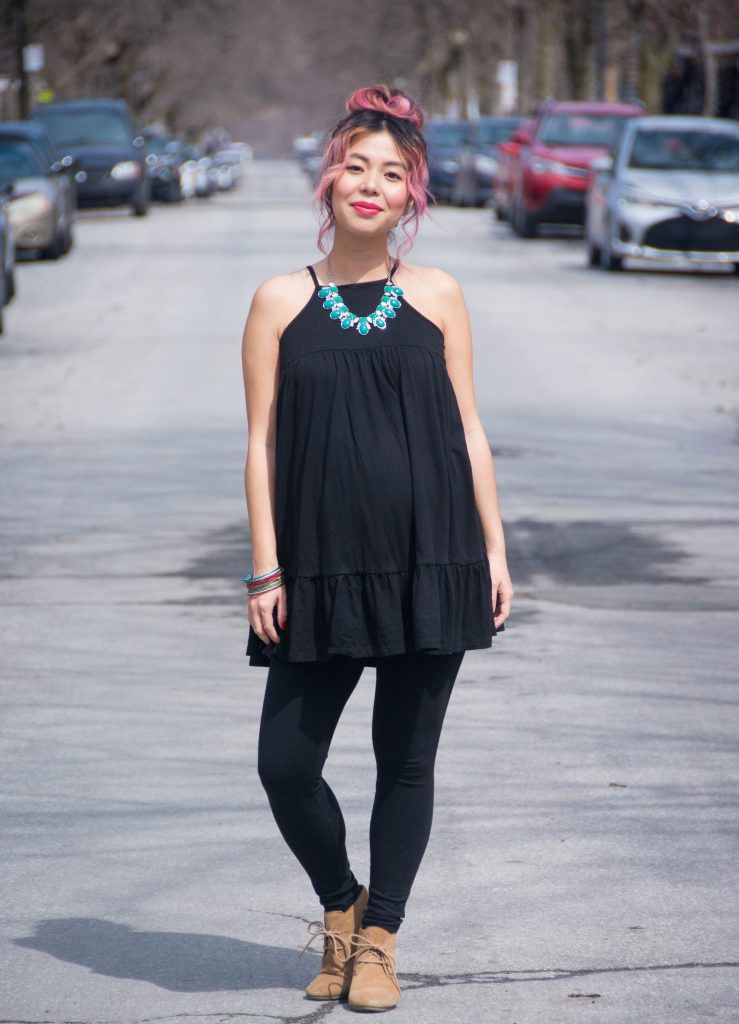 I did manage to find a couple of comfortable pieces early on in the late first trimester and basically lived in these Old Navy full-panel leggings all winter. And as the weather warmed up, I started wearing these distressed skinny jeans and wide-legged joggers.
But around the middle of the second trimester, the waistbands all began to betray me. They became so uncomfortable! And I've also learned that although I don't feel like I've gained a lot of weight in my legs, tight-fitting pants really aren't that comfortable all day long when you're pregnant.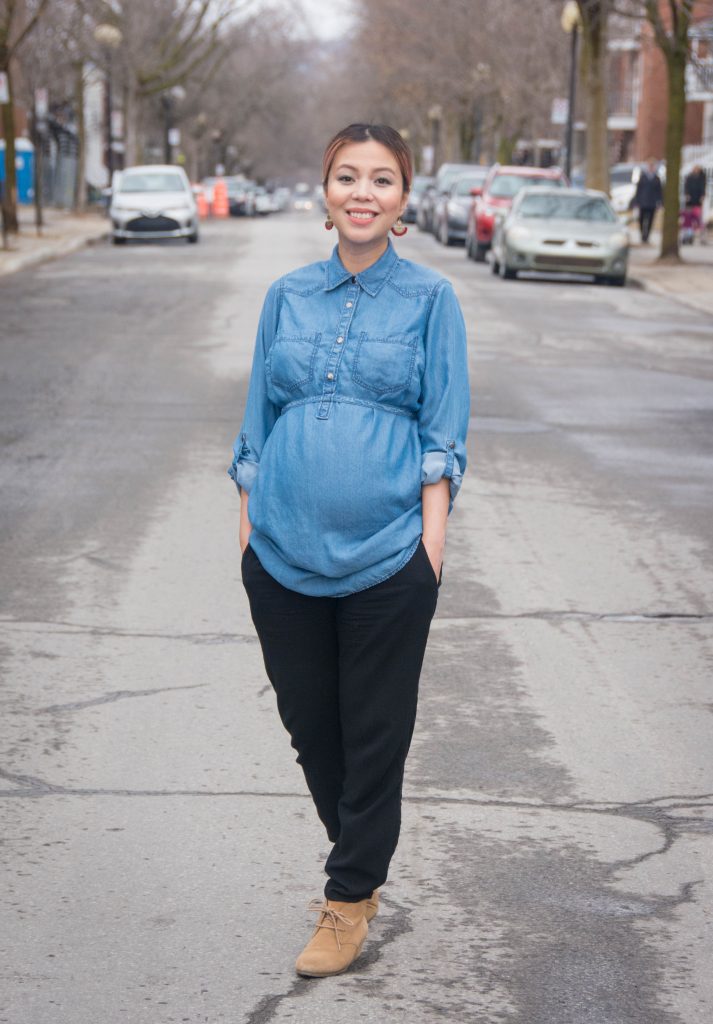 And now that spring is in full force and summer is around the corner, I tried on all my summer tops and realized that I, apparently, really have a thing for crop tops! I guess I have a lot of high-waisted shorts and skirts. But alas, many of these tiny tops don't fit me anymore and the ones that do, don't give my bump enough coverage for me to feel comfortable going out in public.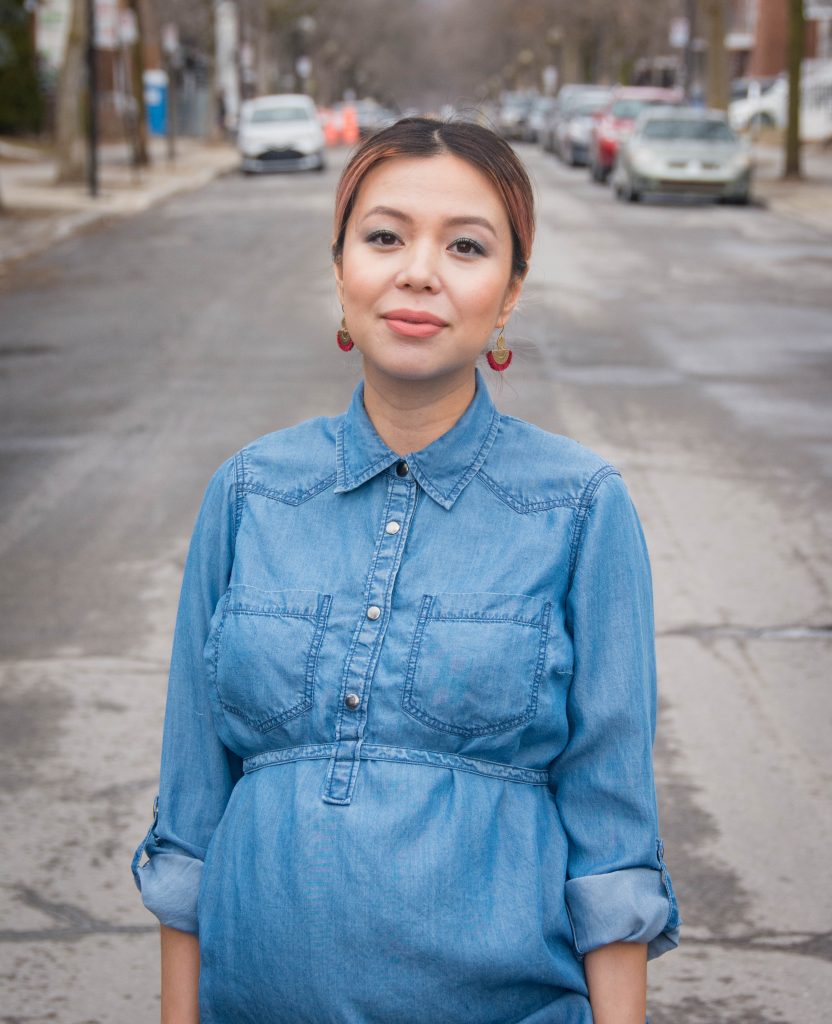 At least during the winter, I was able to wear the same oversized sweaters that are my staple winter wardrobe! So in the end, I did accumulate at least a few cute maternity tops that honestly, I think you could easily wear when you're not pregnant as well!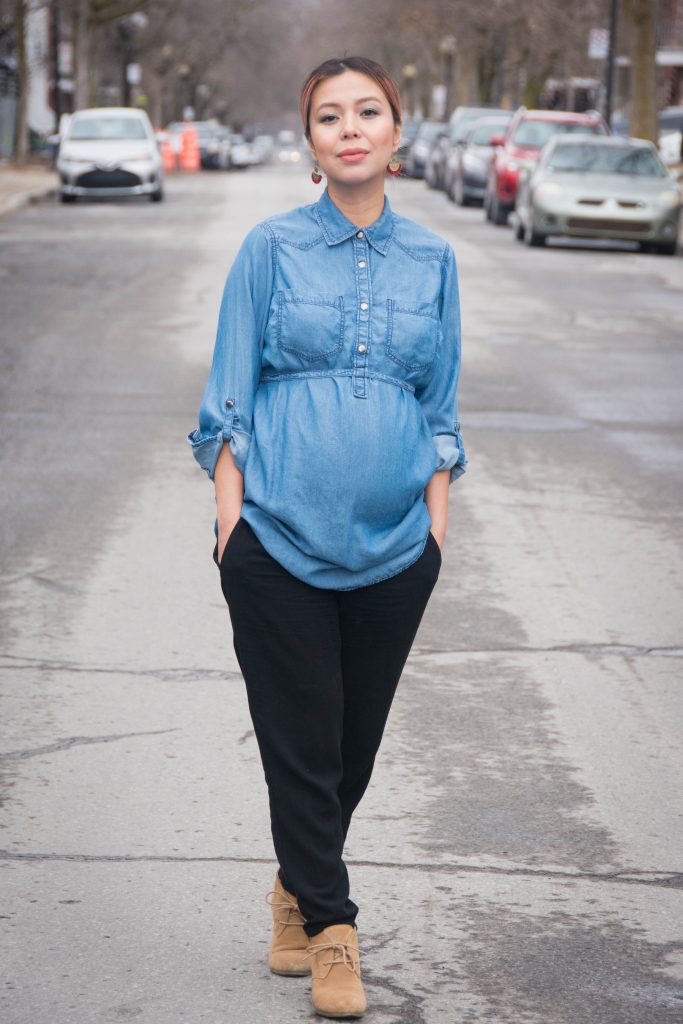 ASOS stripped top + tiered cami top / Old Navy leggings + jeans (sold out) / Thyme Maternity denim blouse / H&M wide-legged pants / Nine West booties (old) / Steve Madden strappy sandals (old)
And this is a total aside and not pregnancy related at all, but how cute are these sandals? I got them in the fall at Winners and haven't had a chance to wear them yet 'cause, you know, winter….I love them!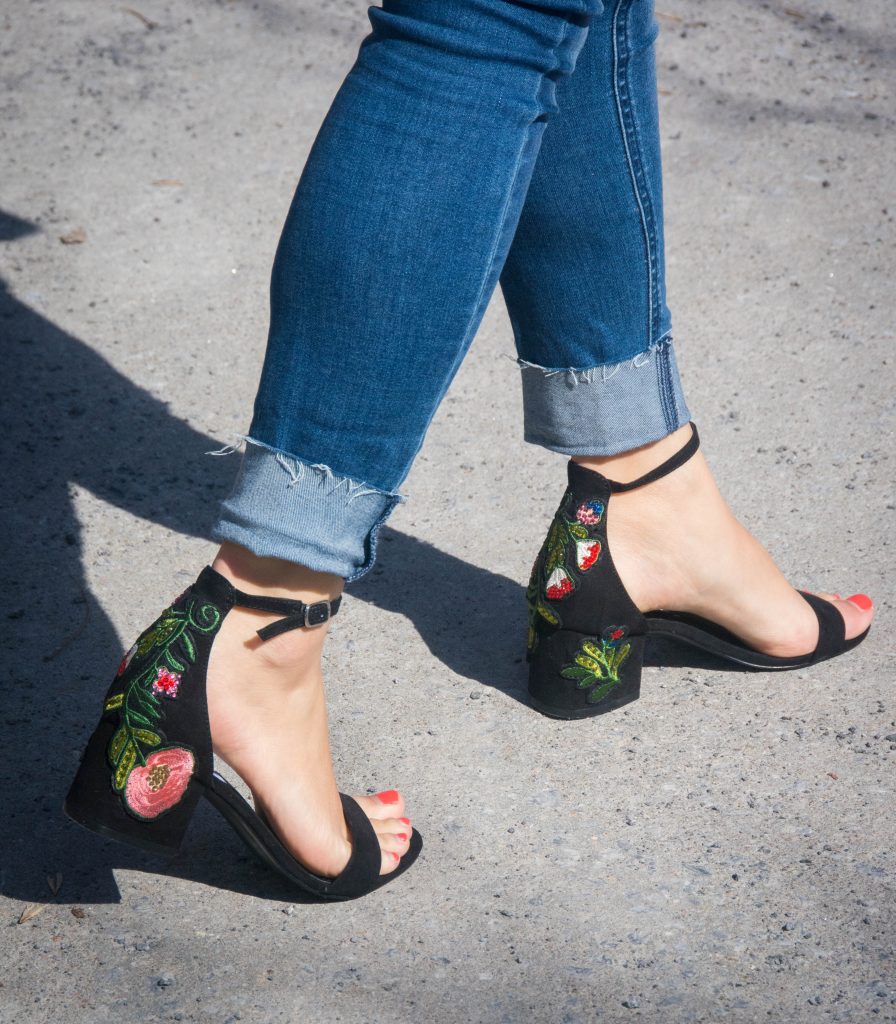 But in conclusion, if I had to recommend some affordable maternity brands that are a bit more on the stylish side, I'd say go for Old Navy, H&M and the sale section of ASOS.
Any other ladies out there that feel me on the maternity wear struggles?
xoxo