I know it's not even December, but I've been thinking about Christmas since October. Not at all unusual for me, I'll admit, but this year, the fever hit early! And I know there are a lot of you out there who love Christmas as much as I do, but maybe you don't have as much time or interest to construct elaborate garlands out of real fir branches like I do. But fear not, spreading all the holiday spirit around your house can be easier than you think. Here are some super simple ways you can deck the halls this holiday season!
Dining Table Centrepiece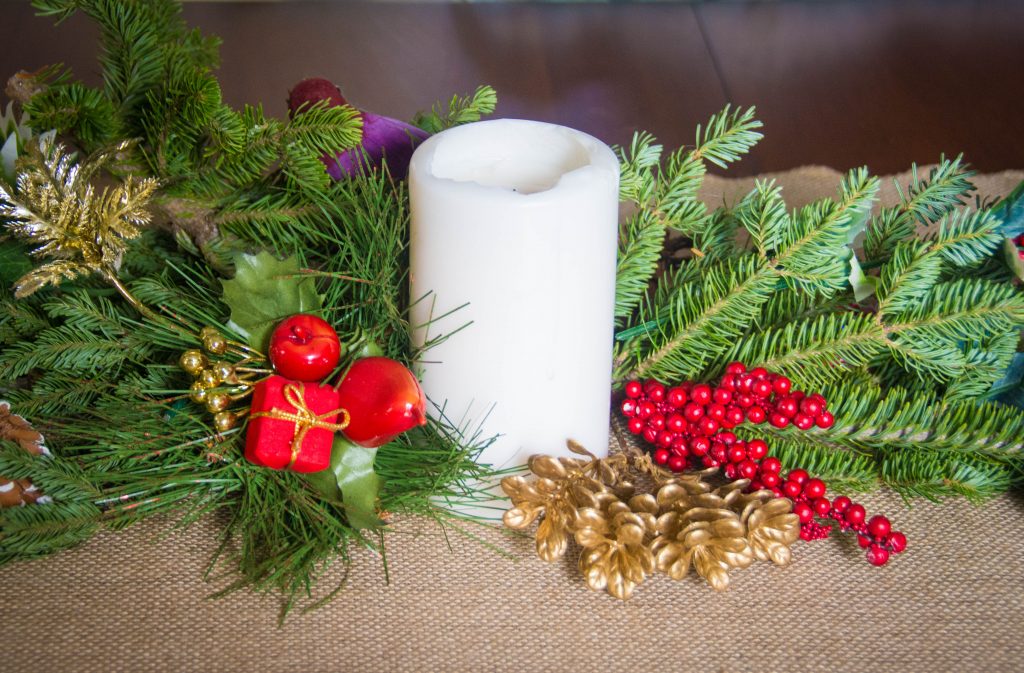 Every year, I always get some real tree trimmings to make Christmas decorations out of and this year, I decided to make a statement centrepiece for our pretty large dining table. This works just as well for a four-seat table, a round table, even a countertop, if that's where you eat most of the time! It's all about finding the right proportion for your size of table, and having an item that can kind of corral or anchor everything together, like a table runner or a tray, just so it doesn't look too chaotic.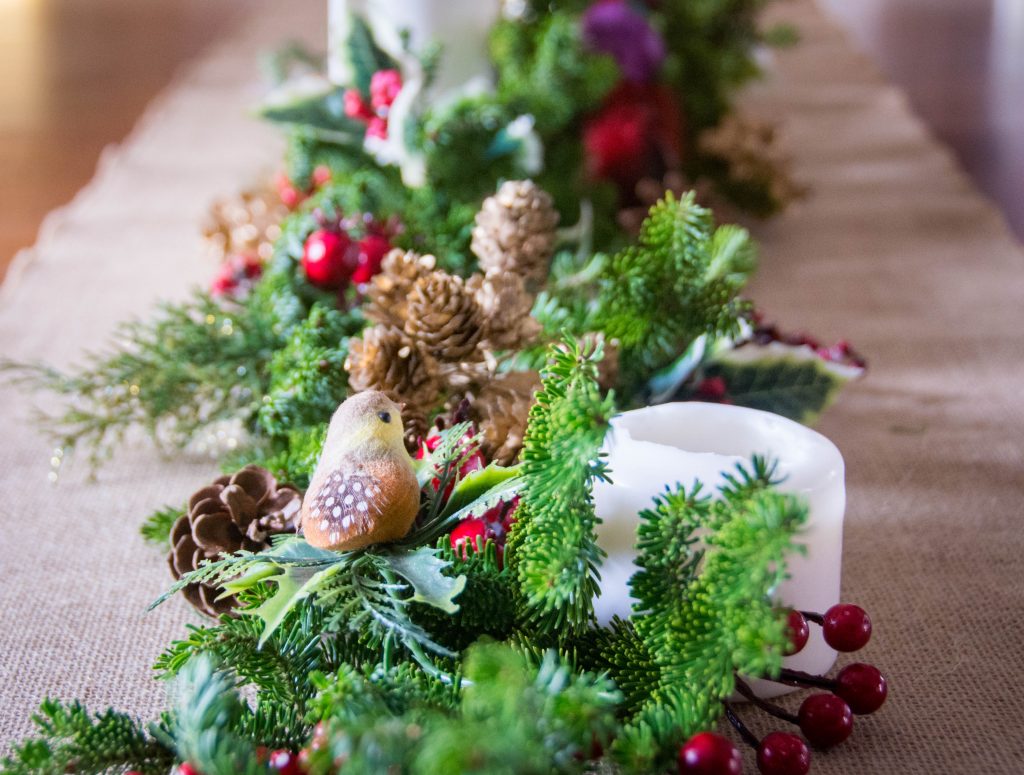 But it's as easy as just laying down some branches along the middle of the table and placing various other decor pieces throughout the branches. I used acorns, candles, faux berries, faux holly and some super cute birds! Super easy.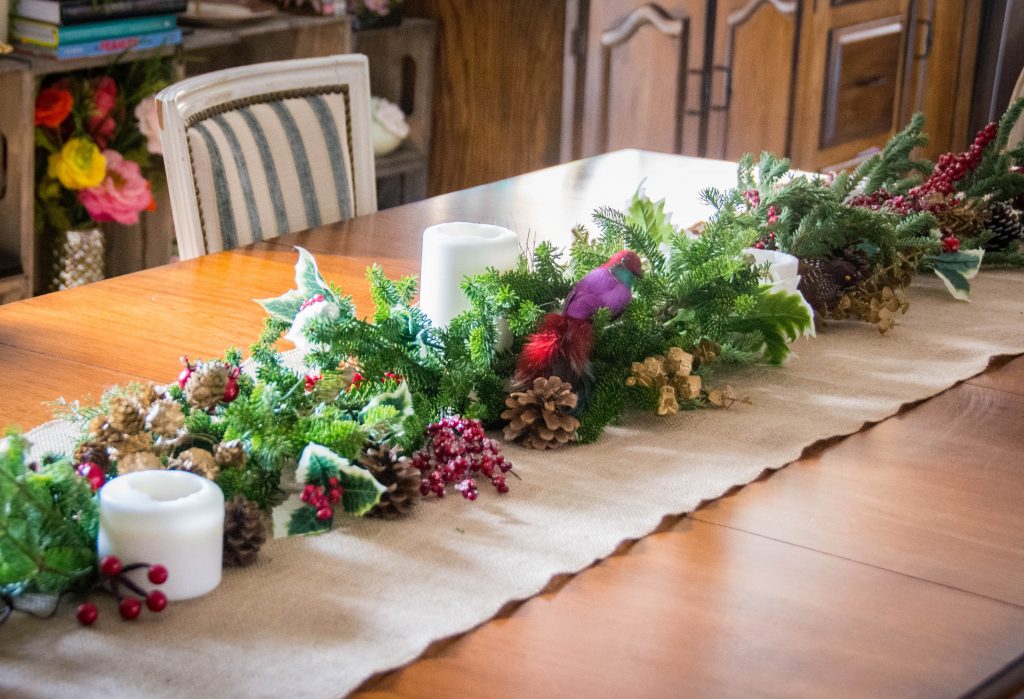 Side note: The candles should be purely decorative unless they are fake, in holders that elevate them quite a bit, or in containers that keep the flame contained. DO NOT light candles when there are flammable things so close to the open flame!
Candles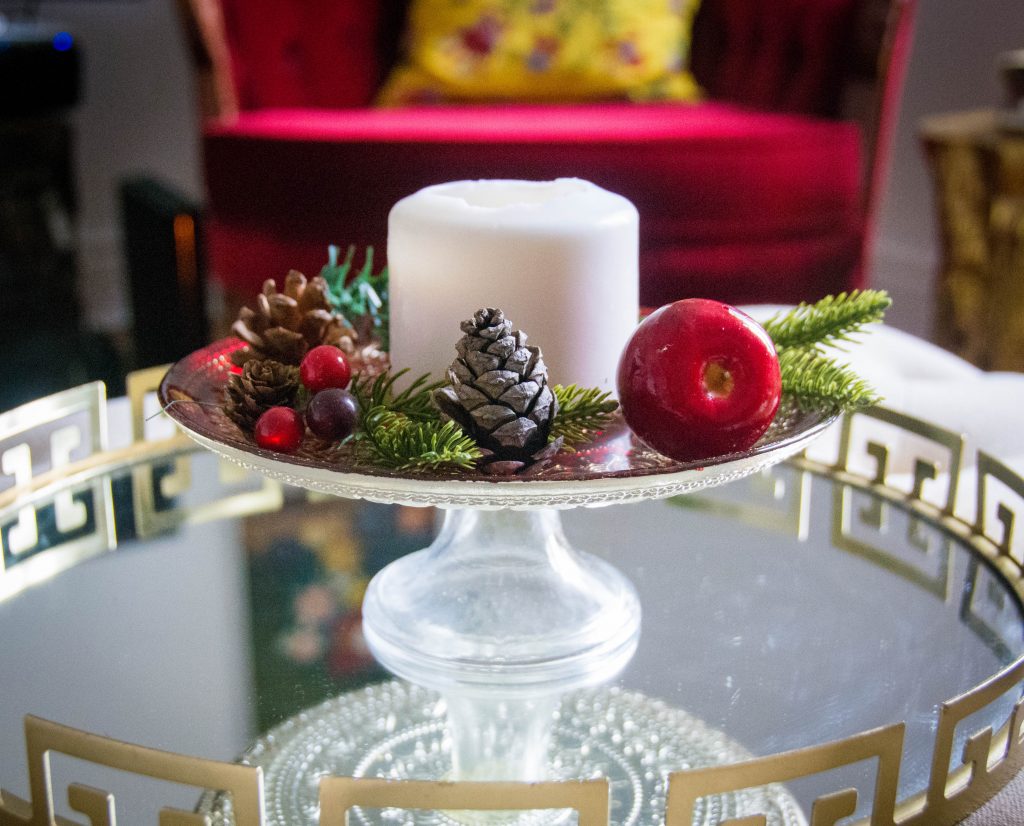 Speaking of candles, nothing makes a holiday display more cozy and inviting! If you have some pillar candles, try displaying them on trays or in lanterns/jars, surrounded by various festive fixings. You can do acorns and pine cones, evergreen branches, berries, cinnamon sticks, you name it! Again, just be careful about lighting them if there are highly flammable objects in their close vicinity.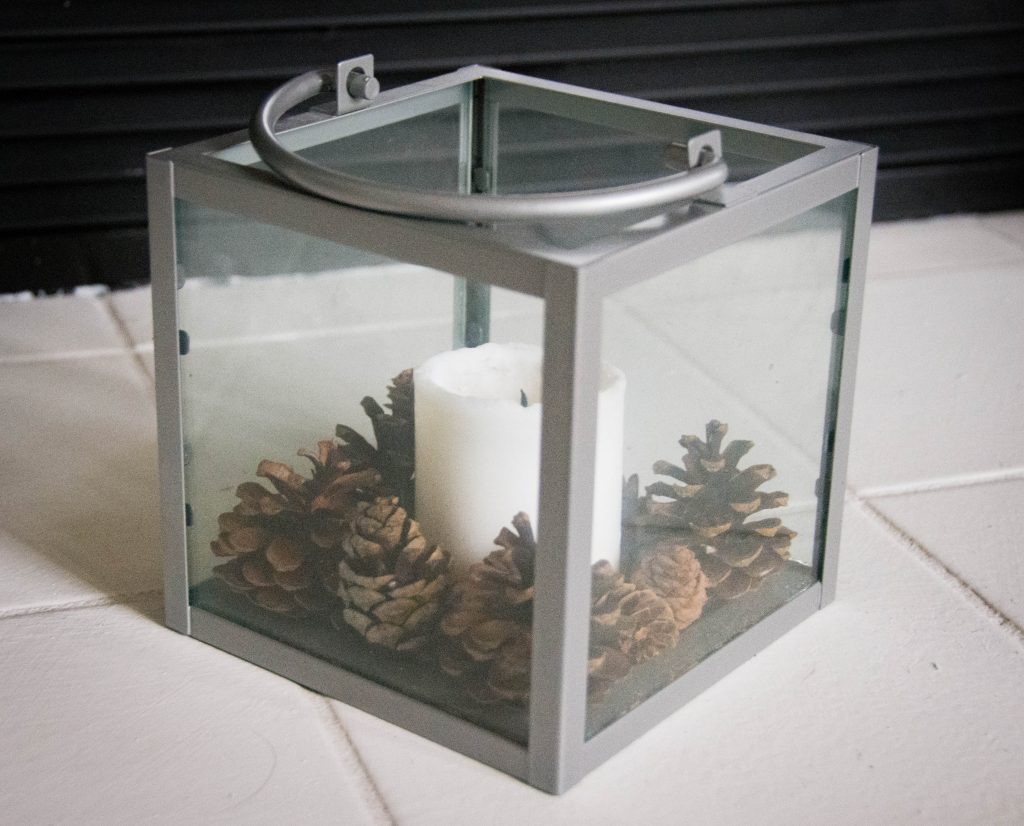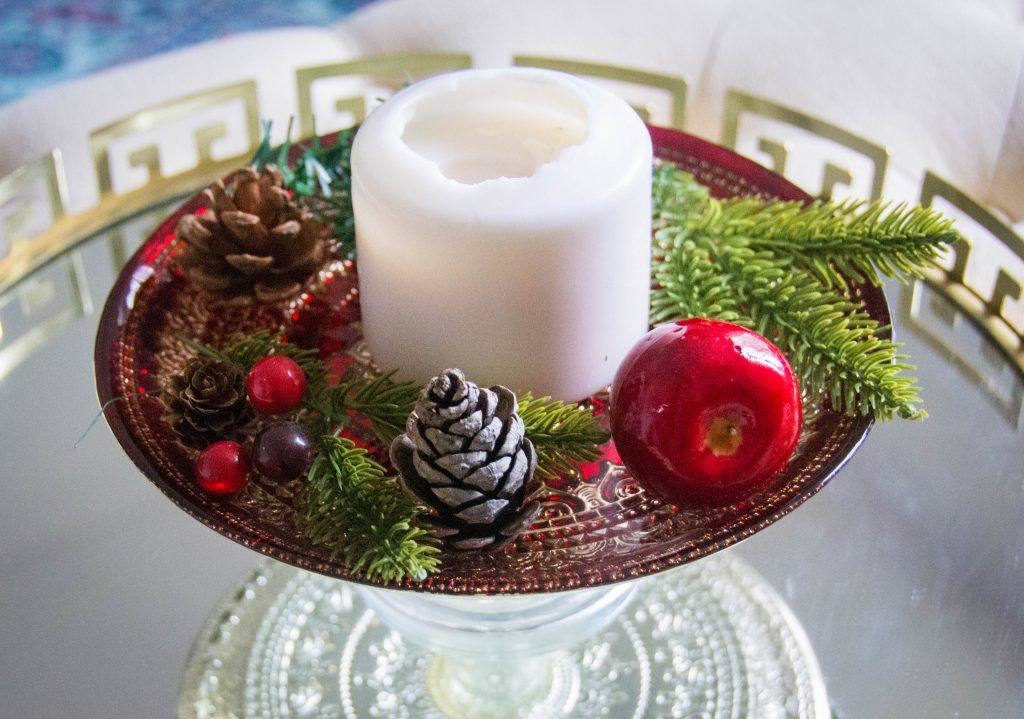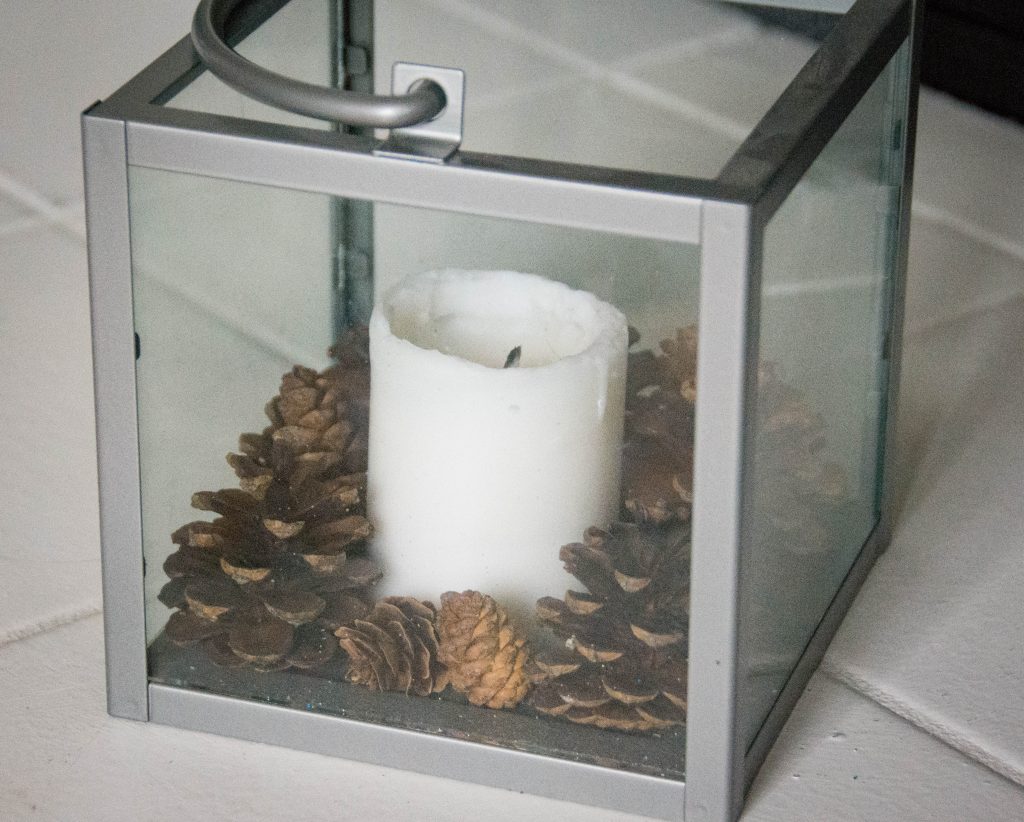 Ornaments Everywhere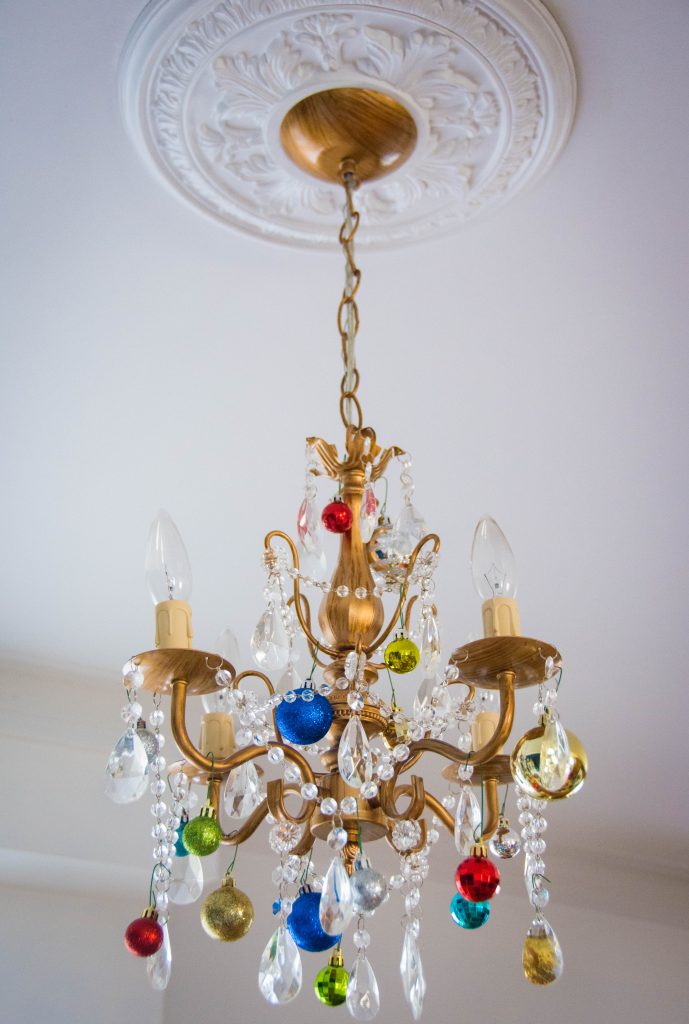 There are lots of great ways to use traditional tree ornaments everywhere other than on the tree! Basically any kind of surface that would support a hook or free-dangling ornament is fair game. I'm talking light fixtures, plants, curtain rods…if you take a walk around your house or apartment, I'll bet there are a few places that could accommodate some shiny baubles.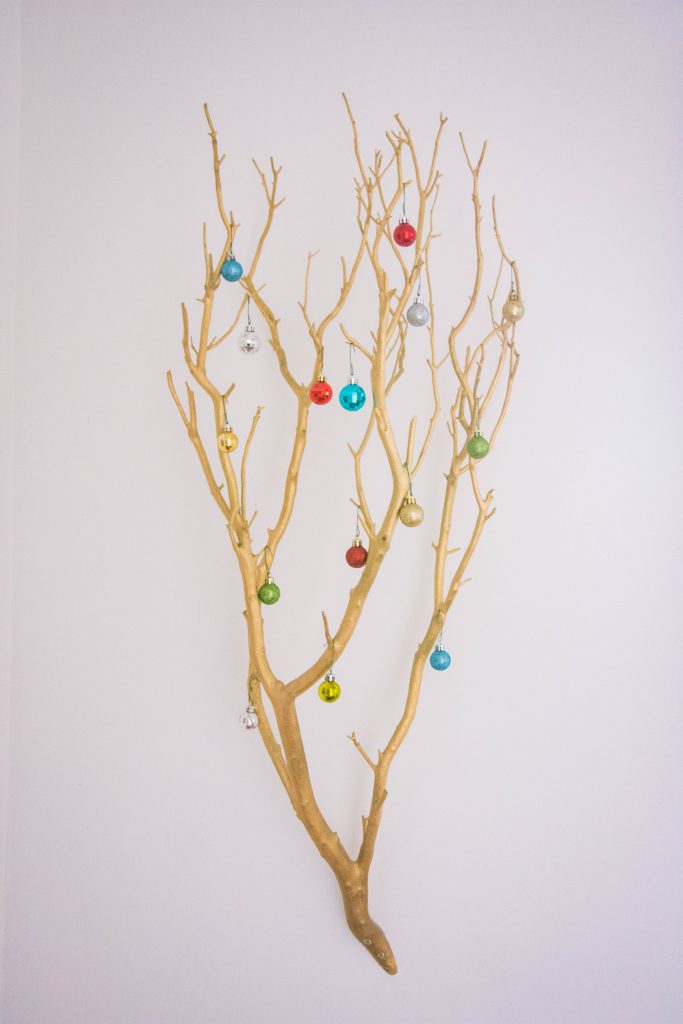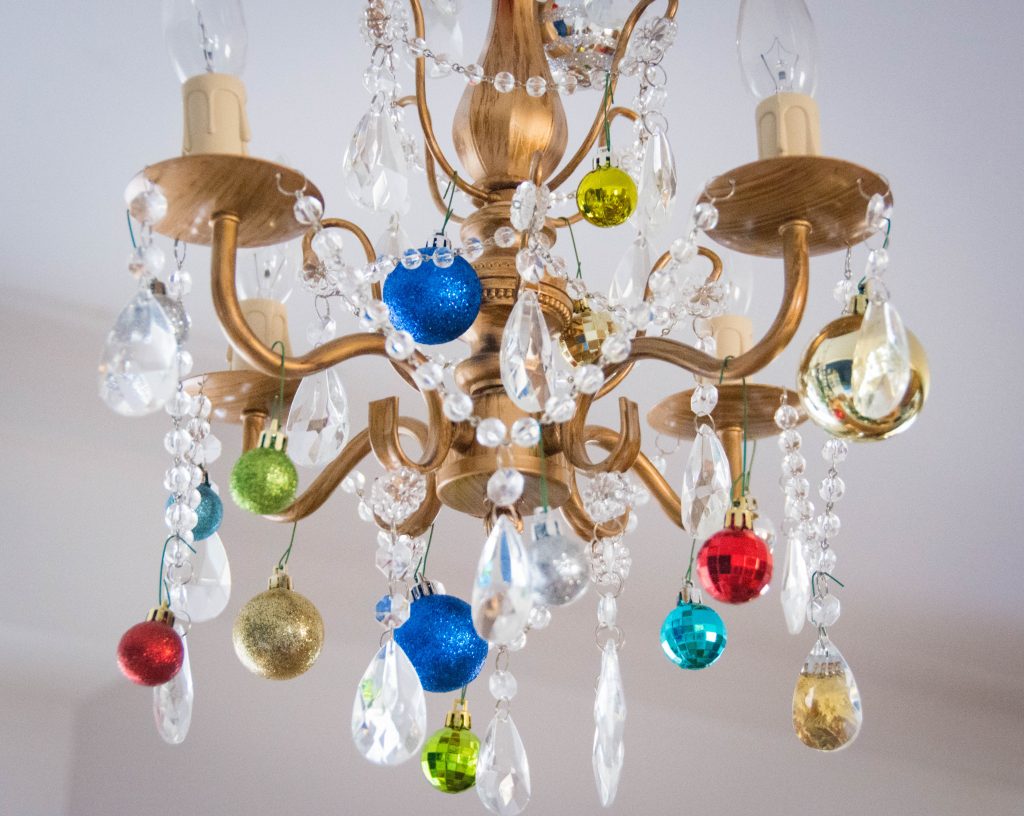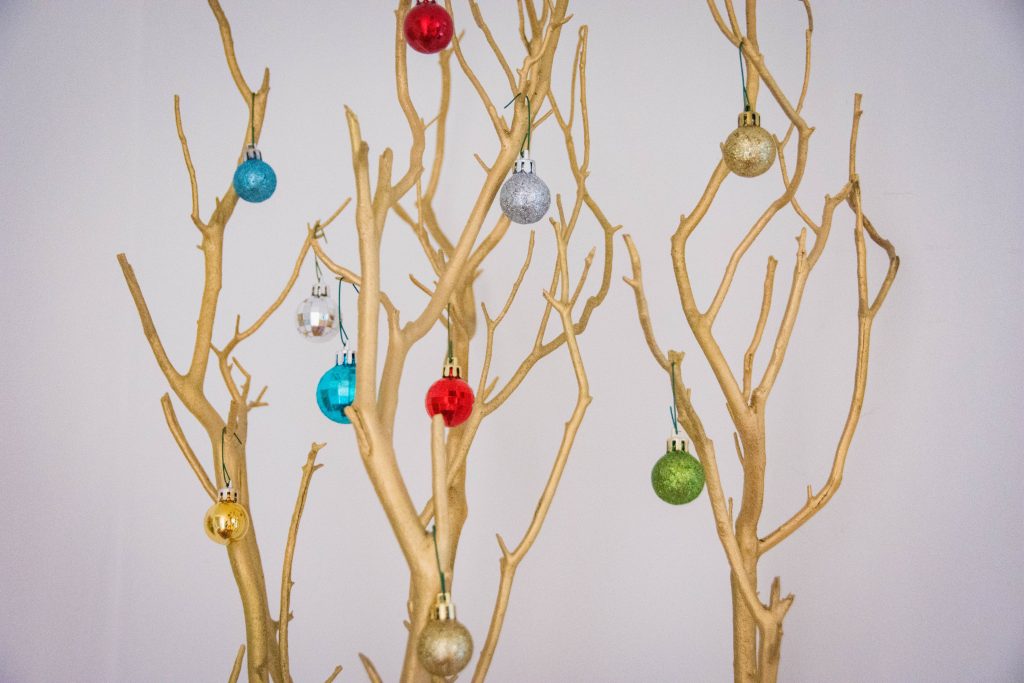 Side note: This may not work very well if you have a curious kitty or grabby toddlers. Which is why it's also super easy just to throw a bunch of ornaments in some kind of container or lantern. You can even add some string lights to make it extra magical. You still get a beautiful display of colour without having to worry that they'll end up broken or not where they are supposed to be!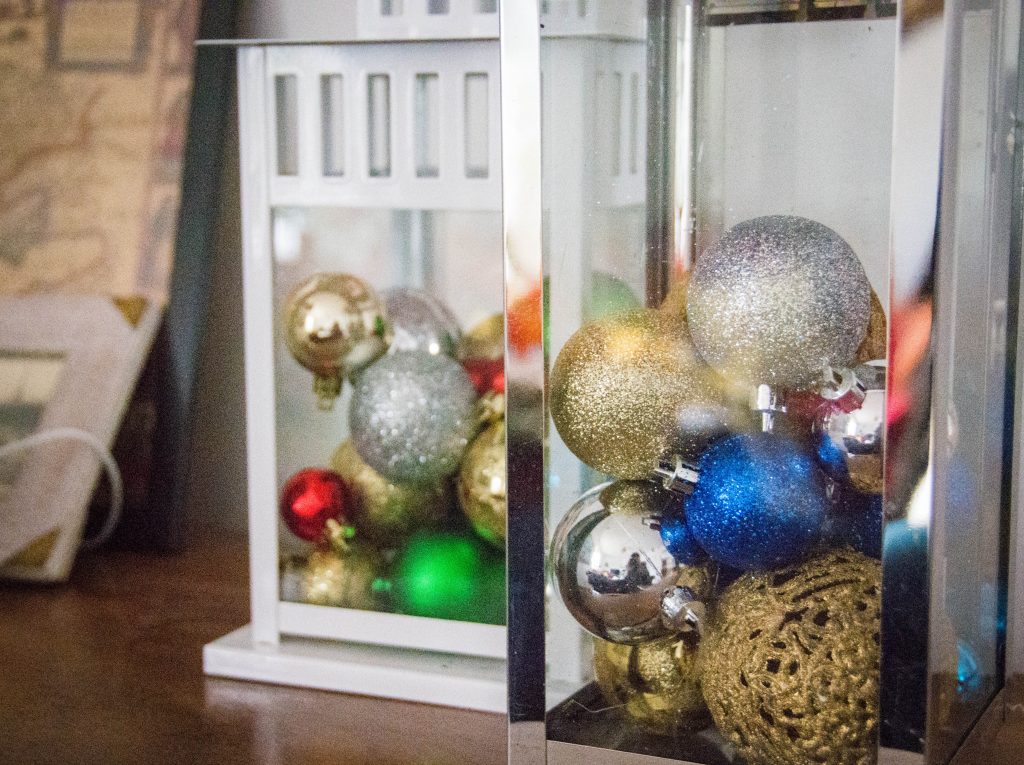 So what are some of your favourite ways to decorate for the holidays?
xoxo